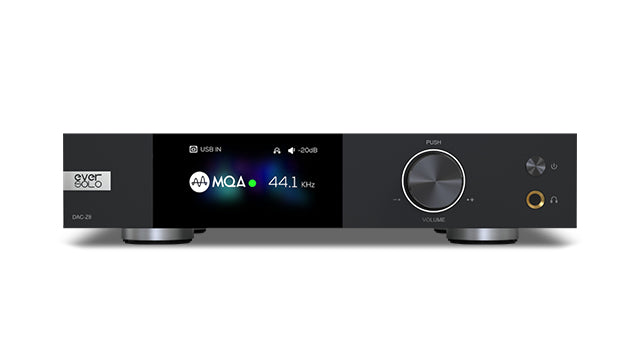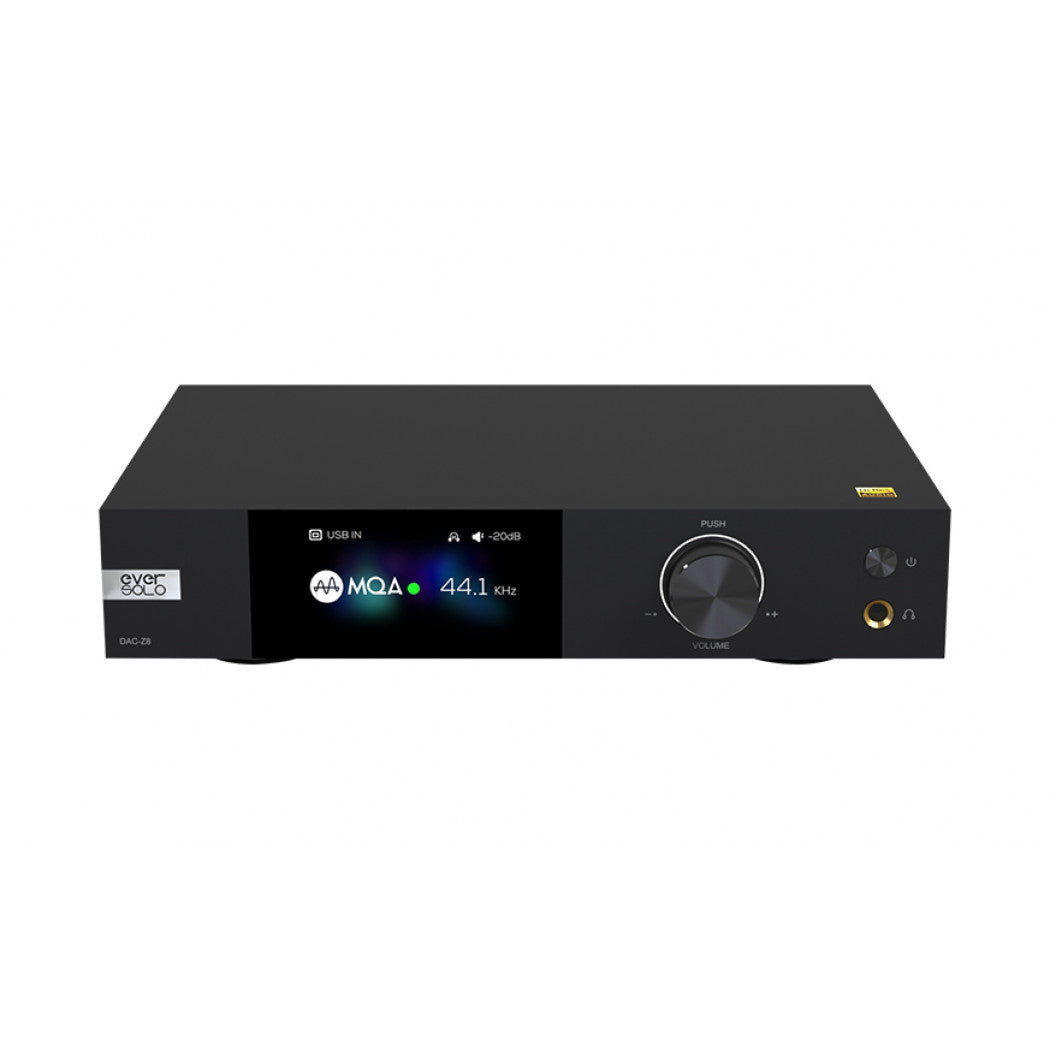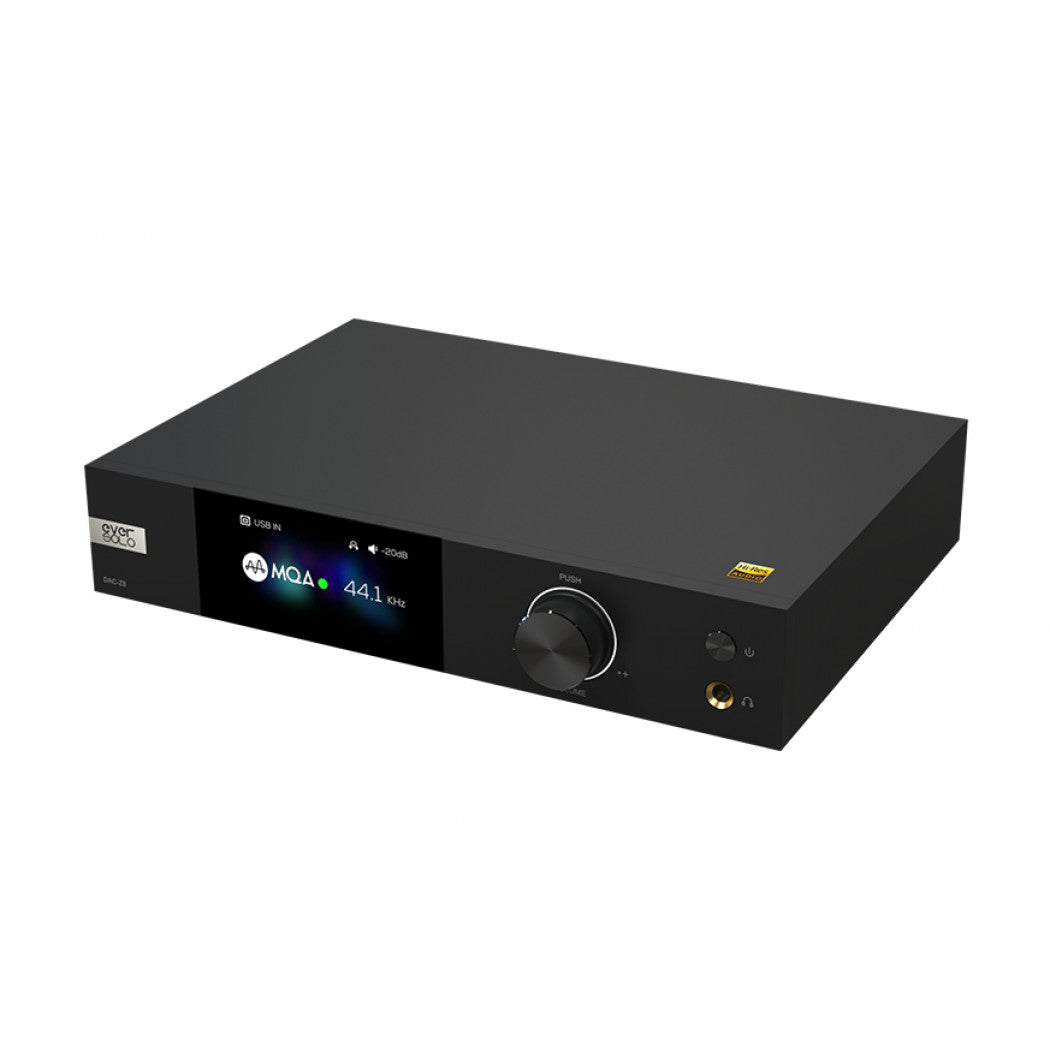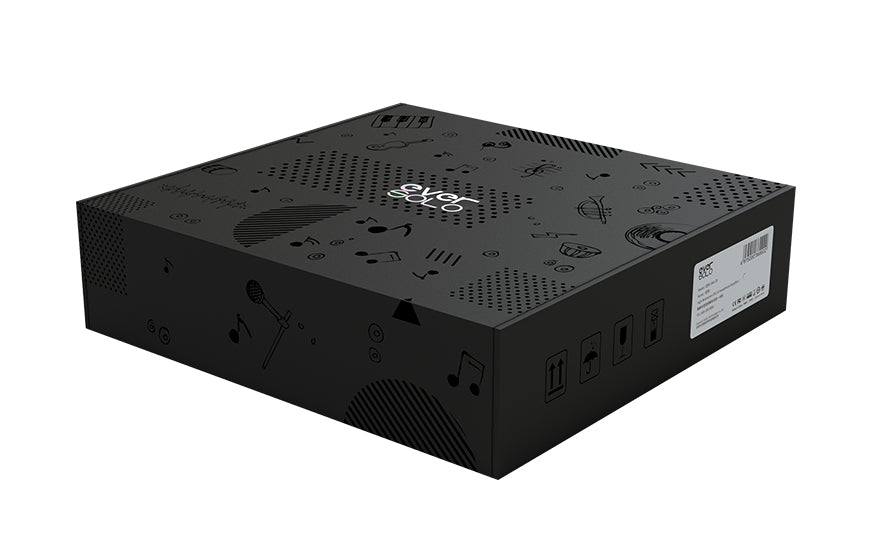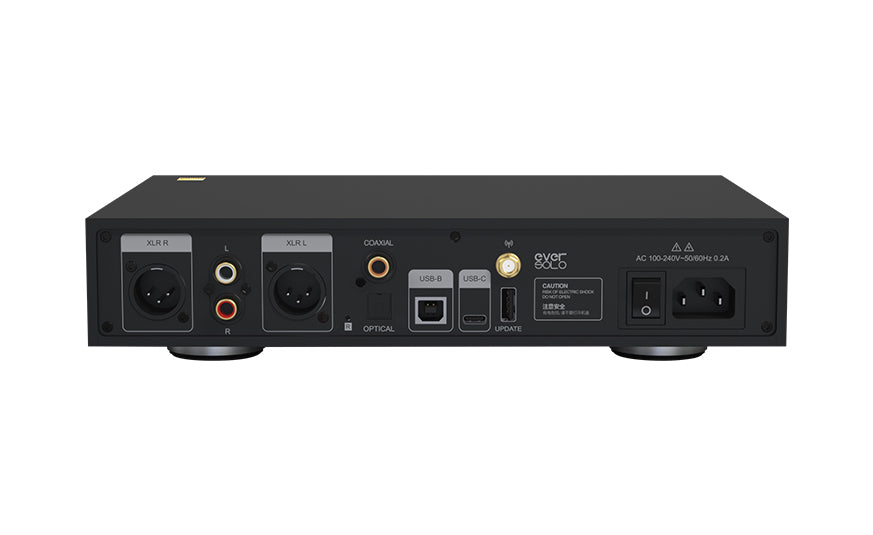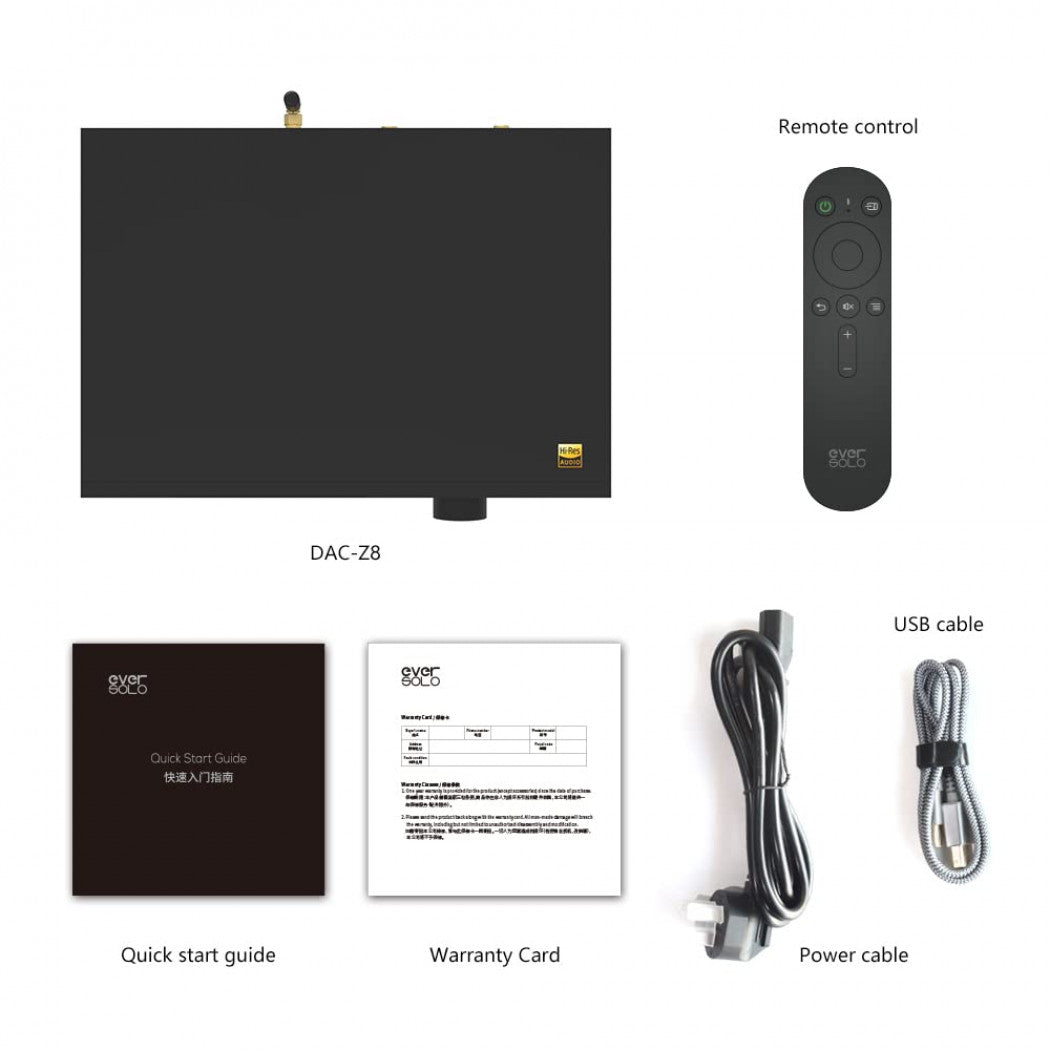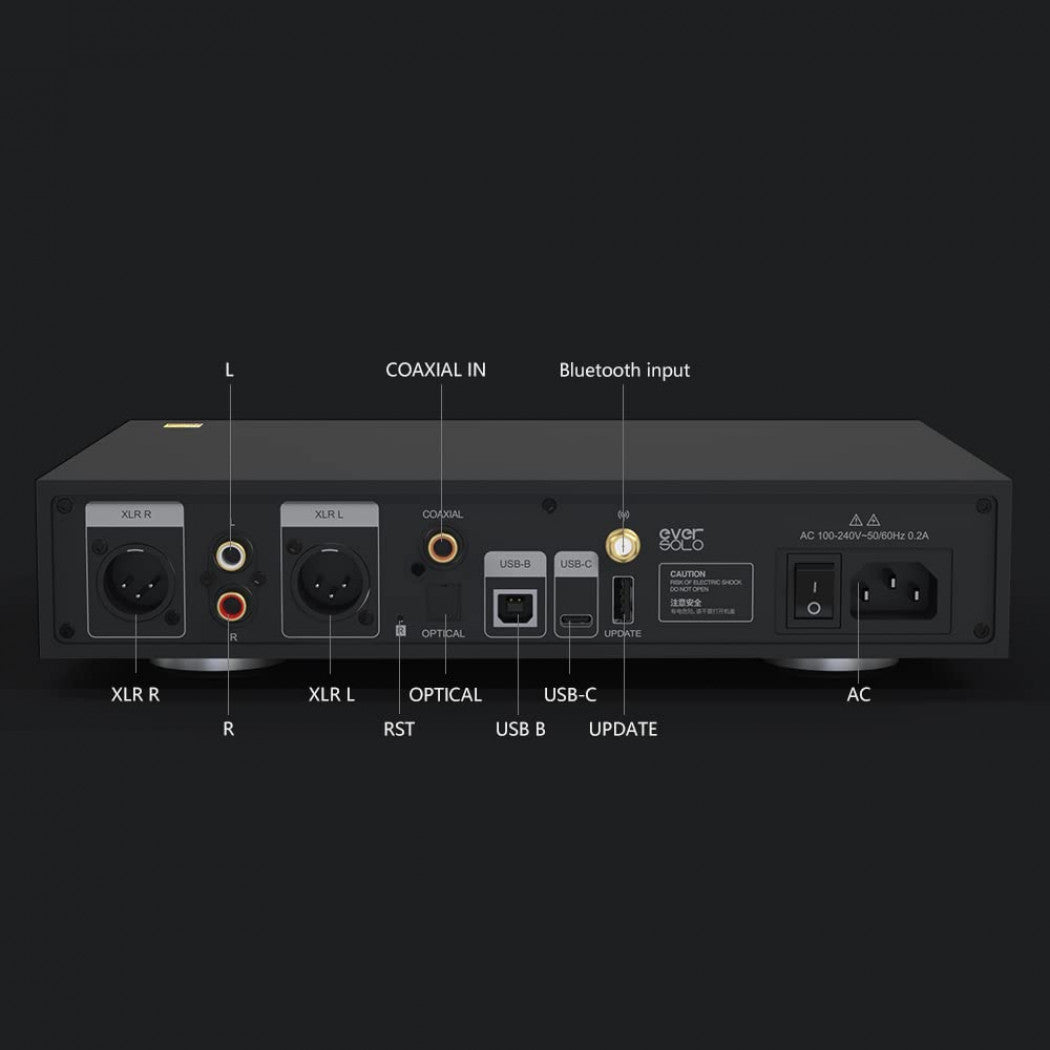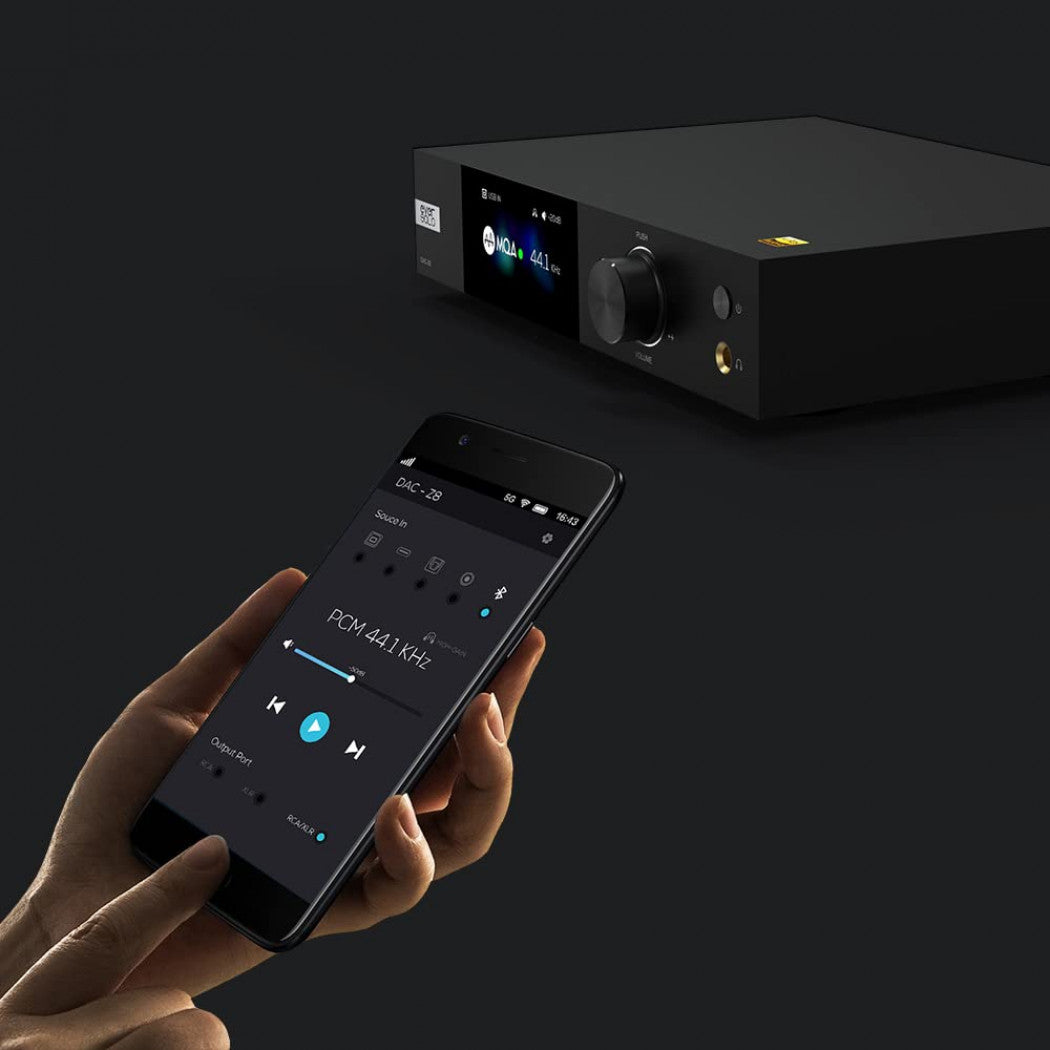 EverSolo DAC-Z8 Digital to Analog Converter with Headphone Amplifier
FREE Ground shipping on any order over $600.00! (Some exceptions apply)
If item is in stock, it will ship within 2 business days, please contact the store to ensure availability.
905-881-7109
Info@audioexcellence.ca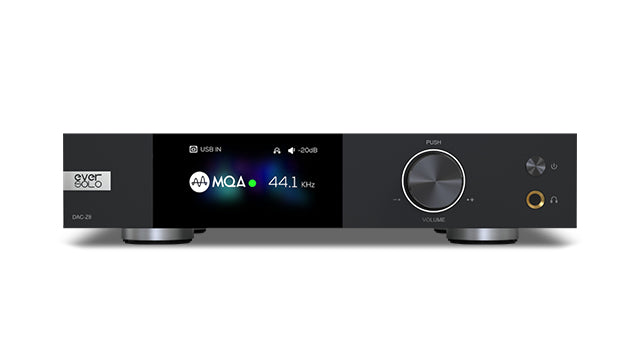 EverSolo DAC-Z8 Digital to Analog Converter with Headphone Amplifier
Unlock unparalleled audio quality with the ESS Sabre flagship ES9038Pro 32-bit D/A converter chip, at the heart of the ModelEverSolo DAC-Z8. Experience audio in its purest form, as the 3rd generation XMOS XU316, boasting enhanced performance and lightning-fast speeds, seamlessly processes your favorite tunes.

"The biggest strength of DAC-Z8 is how well-balanced it is in all of its features. High-quality sound, premium build, and very appealing aesthetics with a reasonable price tag." -iiWi Reviews

Immerse yourself in sonic perfection, courtesy of the high precision, low jitter dual clock oscillators synchronous processing. With an innovative OPA1612*8 I/V operational amplifier circuit and 8-channel shunt compensation technology, witness a symphony of clarity and precision.

Indulge in the ultimate decoding capabilities - up to DSD512 Native and PCM768KHz@32Bit decoding - as the ModelEverSolo DAC-Z8 transforms your listening experience. Optical, Coaxial, and USB inputs are no longer just interfaces, but gateways to MQA full decoding and rendering, ensuring your music retains its intended depth and richness.

Stay ahead of the curve with Bluetooth 5.0 technology. The Qualcomm QCC5125 module supports APTX HD/LDAC protocol, delivering your favorite tracks wirelessly in unprecedented quality.

Enter a realm of balanced audio architecture with a differential amplifier circuit and professional calibration. Drive your headphones, ranging from 16 to 300 ohms, to their full potential, revealing layers of sound you've never heard before.

Elevate your interaction with music through the 3-inch LCD screen, complete with diverse VU meter modes. Experience visual harmony alongside auditory bliss.

Your power source matters - the ModelEverSolo DAC-Z8 guarantees a purer power supply, minimizing unwanted interference and maximizing your enjoyment.

Seamlessly control every aspect of your audio journey with the exclusive mobile phone controller APP. With global control at your fingertips, customize your soundstage and settings to match your unique preferences.

Experience a new echelon of audio quality - the ModelEverSolo DAC-Z8 isn't just a product; it's a testament to the art of sound perfection. Elevate your senses and embark on a sonic adventure like no other.
Features
- Model: ModelEverSolo DAC-Z8
- Display Screen: 3-inch LCD Screen
- Chassis: Aviation aluminum alloy
- Audio Processor: DACES 9038Pro
- XMOS XU316 OPA Chip: OPA1612 * 10
- Power Supply: Low noise switching power supply
- Bluetooth Audio Input: Qualcomm QCC5125 Bluetooth module, BT5.0
- Bluetooth Protocol Support: SBC/AAC/aptX/aptX LL/aptX HD/LDAC
- USB-B DAC Input:
- Compatibility: Windows (7, 10), Mac, Android, and IOS
- Supported Formats: Up to stereo DSD512, PCM 768KHz 32Bit, MQA
- USB-C DAC Input:
- Compatibility: Windows (7, 10), Mac, Android, and IOS
- Supported Formats: Up to stereo DSD512, PCM 768KHz 32Bit, MQA
- Optical Audio Input:
- Supported Formats: Up to stereo PCM 192KHz 24Bit, DSD64 Dop, MQA
- Coaxial Audio Input:
- Supported Formats: Up to stereo PCM 192KHz 24Bit, DSD64 Dop, MQA
- Analog Audio Output:
- Preamp Output: XLR (balanced), RCA
- Headphone Amp Output: 6.35mm single-ended
- USB Port: USB2.0*1 (only for firmware upgrade)
- Control Methods: Remote control, mobile APP control, and knob control
- Headphone Impedance: 16-300Ω (low gain mode: 16-32Ω / high gain mode: 32-300Ω)
- XLR Audio Characteristics:
- Output Level (Vrms): 4.1Vrms @ 0dBFS
- THD+N@A-wt: 0.000062% @ 1kHz (-124dB @ 1kHz)
- Noise @ No-wt: <1.2uVrms
- SNR @ No-wt: 133dB @ 1kHz
- Frequency Response: 20Hz-20kHz (±0.1dB)
- Crosstalk: -130dB @ 1kHz
- DNR @ No-wt: 133dB @ 1kHz
- RCA Audio Characteristics:
- Output Level (Vrms): 2.3Vrms @ 0dBFS
- THD+N@A-wt: 0.000086% @ 1kHz (-121dB @ 1kHz)
- Noise @ No-wt: <1.5uVrms
- SNR @ No-wt: 126dB @ 1kHz
- Frequency Response: 20Hz-20kHz (±0.1dB)
- Crosstalk: -123dB @ 1kHz
- DNR @ No-wt: 126dB @ 1kHz
- Headphone (Low Gain Mode) Characteristics:
- Output Level (Vrms): 1.2Vrms @ 0dBFS
- Maximum Undistorted Power: 45 mW @ 32Ω
- THD+N@A-wt: 0.00015% @ 1kHz (-116dB @ 1kHz)
- Noise @ No-wt: <2uVrms
- SNR @ No-wt: 124dB @ 1kHz
- Frequency Response: 20Hz-20kHz (±0.1dB)
- DNR @ No-wt: 119dB @ 1kHz
- Headphone (High Gain Mode) Characteristics:
- Output Level (Vrms): 2.8Vrms @ 0dBFS
- Maximum Undistorted Power: 26 mW @ 300Ω
- THD+N@A-wt: 0.00016% @ 1kHz (-116dB @ 1kHz)
- Noise @ No-wt: <2uVrms
- SNR @ No-wt: 124dB @ 1kHz
- Frequency Response: 20Hz-20kHz (±0.1dB)
- DNR @ No-wt: 124dB @ 1kHz
- Power Input: AC 110~240V 50/60Hz
- Rated Power: 9W
- Dimensions: 270mm(W) * 187mm(D) * 50mm(H)
- Packing List: Remote control * 1, power cable * 1, USB cable * 1, product manual * 1
Specifications
3-inch LCD screen
ES 9038Pro DAC
XMOS XU316
OPA1612*10
Qualcomm QCC5125
MQA, Hi-res Audio
DNR 133dB
SNR 133dB
THD+N 0.00006%
Weight & Dimensions
13kg/ctn
4units/ctn
43x37x36cm