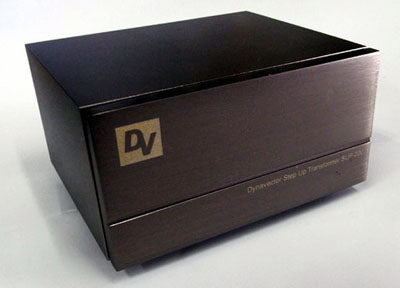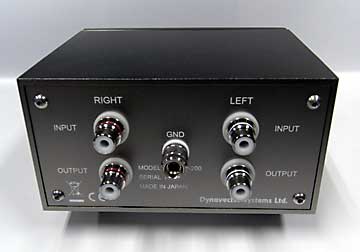 Dynavector Step Up MC Transformer
FREE Ground shipping on any order over $600.00! (Some exceptions apply)
If item is in stock, it will ship within 2 business days, please contact the store to ensure availability.
905-881-7109
Info@audioexcellence.ca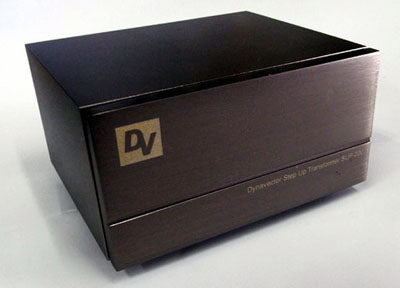 Dynavector Step Up MC Transformer
**Unlock Sonic Brilliance with the Dynavector SUP-200 Step Up Transformer**

Experience music in its purest form with the Dynavector SUP-200, a step-up transformer that redefines the boundaries of sonic excellence. Crafted to perfection and primarily designed for use with Dynavector MC cartridges, the SUP-200 stands as a testament to superior quality and audiophile precision.

**Unleash the Power of 26dB Gain**

The SUP-200 boasts a remarkable 26dB gain, allowing it to harmonize effortlessly with an extensive range of moving coil cartridges. Whether your cartridge falls within the 3-35 ohms impedance range or delivers an output voltage of more than 0.1mV, the SUP-200 is your gateway to pristine audio quality.

**Precision Engineering for Audiophile Bliss**

At the heart of the SUP-200 lies high-permeability core material, a critical component that ensures ultra-low distortion and minimal power loss. Every note, every subtle nuance, and every emotional crescendo in your music is preserved with unmatched precision, offering an unparalleled listening experience.

**The Choice of Discerning Audiophiles**

While the SUP-200 is designed with Dynavector MC cartridges in mind, its versatility extends to elevating the performance of a wide range of moving coil cartridges. Join the ranks of discerning audiophiles who demand nothing but the best and let the SUP-200 elevate your vinyl listening experience to new heights.

**Seize the Moment – Act Now!**

Your vinyl collection deserves the very best, and the Dynavector SUP-200 delivers precisely that. Click the "Add to Cart" button below and make the SUP-200 an essential part of your audiophile setup today. Rediscover the magic of music with unrivaled clarity and depth. Don't wait; let the SUP-200 redefine your audio journey.
Features
The use of high permeability core material ensures ultra low distortion and maintains minimum power loss.

Vibration control is achieved by impregnation of the coil. Further insulation is provided between the coil and casing. Large diameter OFC coil windings ensure minimal power loss, high resolution in the critical mid-low frequency area and a smooth high frequency response.

The transformer is magnetically double shielded by a nu-metal housing then encapsulated in a thick aluminium case that completely separates the left & right channels and ensures complete shielding.

A high quality carefully selected resistor is used to correctly terminate the secondary output to maintain a steady performance and excellent frequency response regardless of the change in load impedance or connected audio cables.

Rhodium plated input-output RCA terminals provide excellent reliability and long durability. Rigid construction of the aluminium chassis discourages vibration and culminates in a high performance aesthetically pleasing product.
Weight & Dimensions
Frequency Response 20 Hz-100k Hz (+0.5 dB, -1.0 dB )
Step-Up Gain 26dB (3 ohms / 47k ohms at 1k Hz)
Channel Balance < 0.1dB at 1k Hz
Channel Separation > 90dB at 1k Hz
Input Impedance 3 ohms - 35 ohms
Recommended Load Impedance 47k ohms
Dimensions W120 mm x D100 mm x H60 mm
Weight 1.15 kg
Country of origin Made in Japan