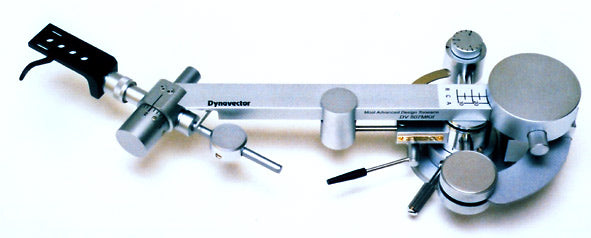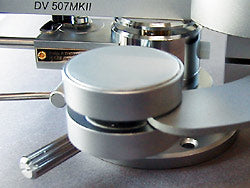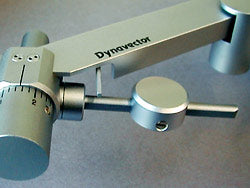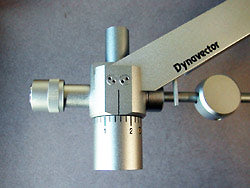 Dynavector DV 507 MKII Tonearm
FREE Ground shipping on any order over $600.00! (Some exceptions apply)
If item is in stock, it will ship within 2 business days, please contact the store to ensure availability.
905-881-7109
Info@audioexcellence.ca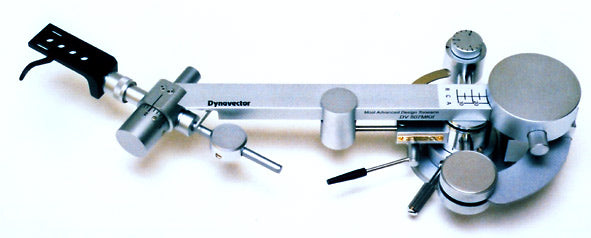 Dynavector DV 507 MKII Tonearm
Unleash the Future of Audiophile Excellence with the Dynavector DV 507 MKII Tonearm!

The moment audiophiles worldwide have been eagerly awaiting is finally here – the all-new Dynavector DV 507 MKII Tonearm has arrived, and it's here to redefine your vinyl listening experience! Building upon the legendary reputation of its predecessor, the DV 507, which has held the highest esteem among audiophiles since its debut in 1984, this MKII version is poised to elevate your music journey to unprecedented heights.

**Precision Beyond Imagination**

At the heart of the DV 507 MKII's prowess is its cutting-edge bi-axis inertia control system. Whether you're using a high-end cartridge or a classic favorite, this tonearm boasts unmatched accuracy in tracing the music signal grooves etched into your cherished vinyl records. Experience your music with unprecedented precision, where every note, every subtlety is faithfully brought to life.

**Defy the Limits of Vinyl Playback**

Warped records have met their match! The DV 507 MKII delivers impeccable trackability, effortlessly gliding over even the most challenging of warped recordings. Bid farewell to skips and interruptions, and let your vinyl collection be heard as it was meant to be.

**Experience Unrivaled Clarity**

Prepare to be captivated. The DV 507 MKII unveils an unparalleled level of resolution and musical detailing that will leave you spellbound. Rediscover your music collection with a depth and richness that transcends your expectations.

**Join the Audiophile Elite**

For nearly four decades, the DV 507 series has stood as a symbol of excellence among audiophiles. Now, it's your turn to join the ranks of those who demand the very best. Elevate your vinyl experience with the DV 507 MKII – a true masterpiece of sonic precision.

**Seize the Moment – Act Now!**

Your vinyl collection deserves nothing but perfection, and the DV 507 MKII delivers precisely that. Click the "Add to Cart" button below and make the DV 507 MKII yours today. Rediscover the magic of music – with precision, depth, and soul. Don't wait; let the DV 507 MKII redefine your audiophile journey.
Features
1. **Type:** Bi-Axis inertia controlled Dynamic and Eddy Current Damping Dynamic Balance type tone arm

2. **Overall length:** 306mm. With head shell: max 326 mm

3. **Effective length:** 241mm (i.e. tonearm pivot point to cartridge stylus point)

4. **Overhang:** 15mm

5. **Offset angle:** 21.5 degrees

6. **Height:** 59mm lifts up to 92mm

7. **Height adjustment range:** 39mm-72mm at sub arm center

8. **Depth:** 36mm without connecting cable

9. **Optimum cartridge weight:** 15-35 g, including headshell

10. **Horizontal tracking angle error:** -1.1 degrees to +2.2 degrees, 0 degrees at inner band of record, 2.2 degrees at outside

11. **Tracking force adjustment range:** 0-38 g by 0.2 g step

12. **Sensitivity:** Horizontal: less than 50 mgrams, Vertical: less than 40 mgrams

13. **Net weight:** 1,380 g

14. **Output connection:** 5P connector

15. **Headshell connection:** EIA standards 4 Pin connector

16. **Accessory:** Low resistance (0.046 ohms/m, 54pF/m) high-quality arm cable, milled aluminum headshell weight 15.4 g, mounting template for the arm, overhang gauge for the headshell
Specifications
High precision all stainless steel bearings
Non-contact electro magnetic damper
Large arm lift
Detachable headshell plug in connector
New style headshell and lead wires
High-quality arm cable