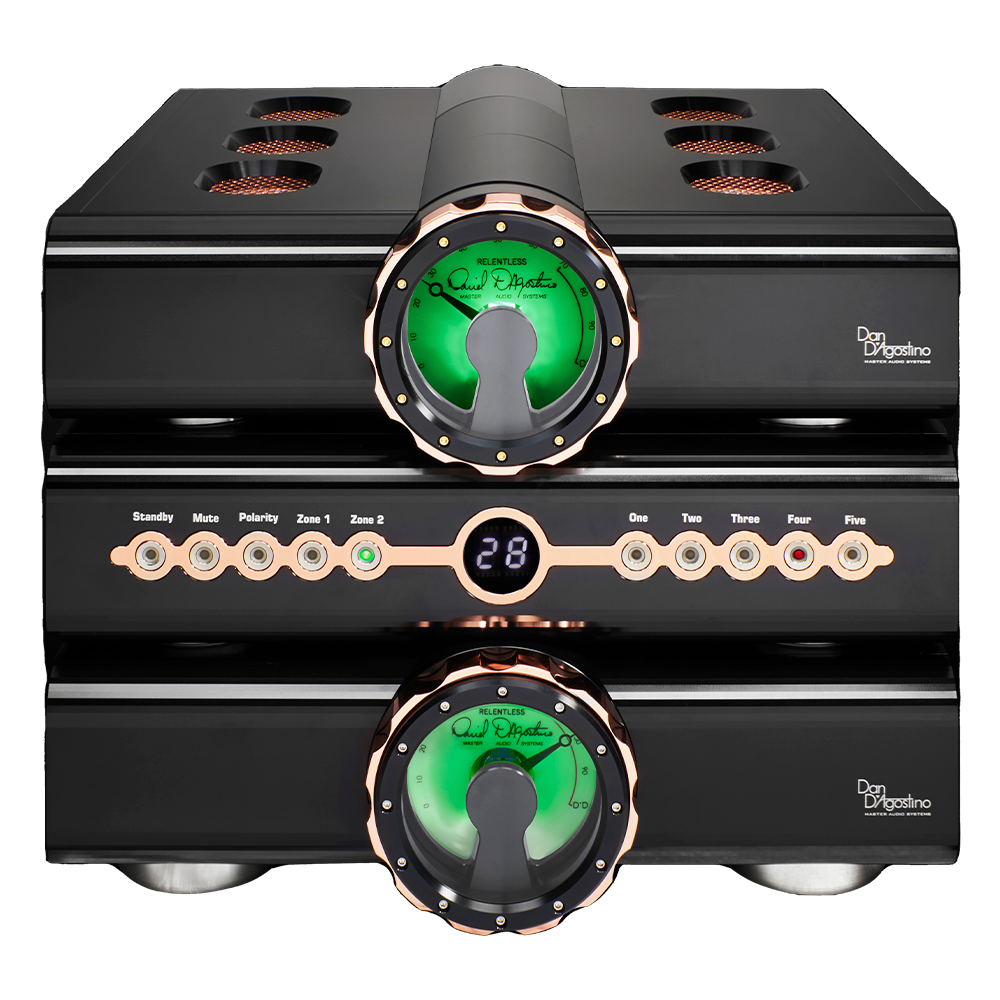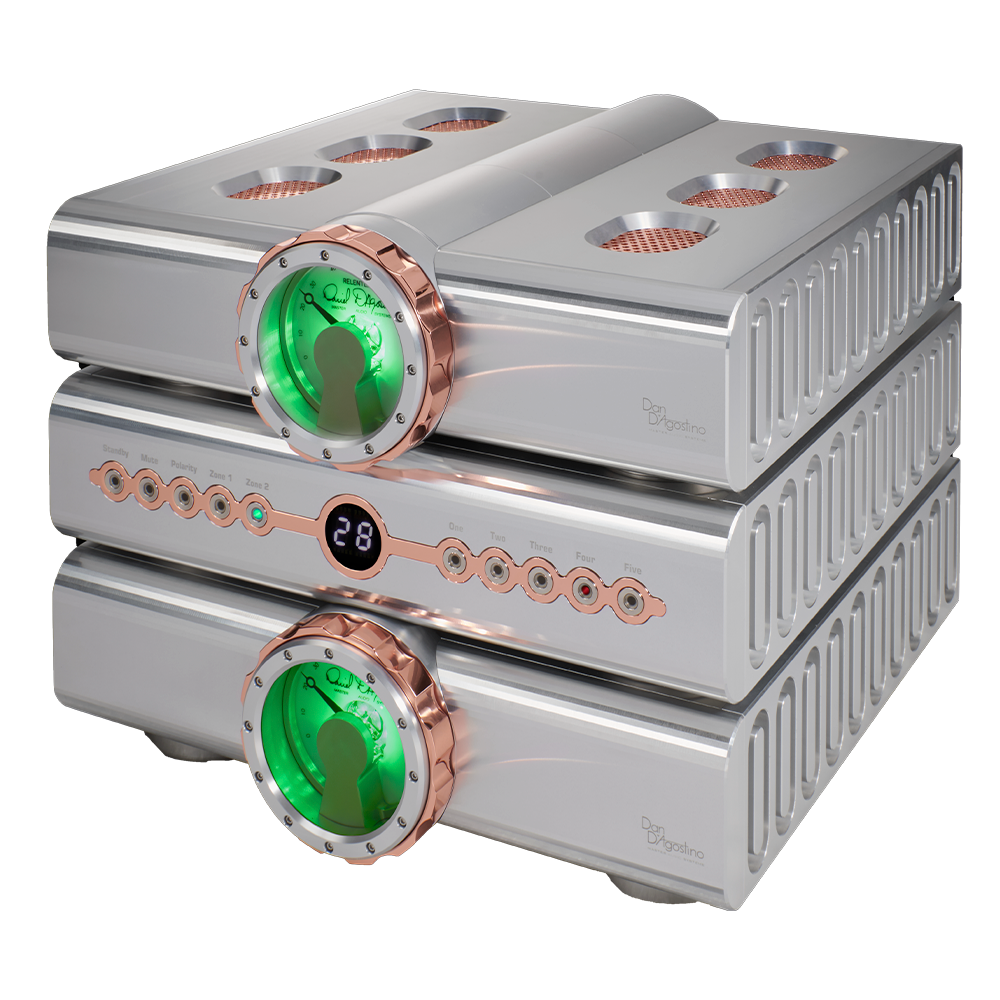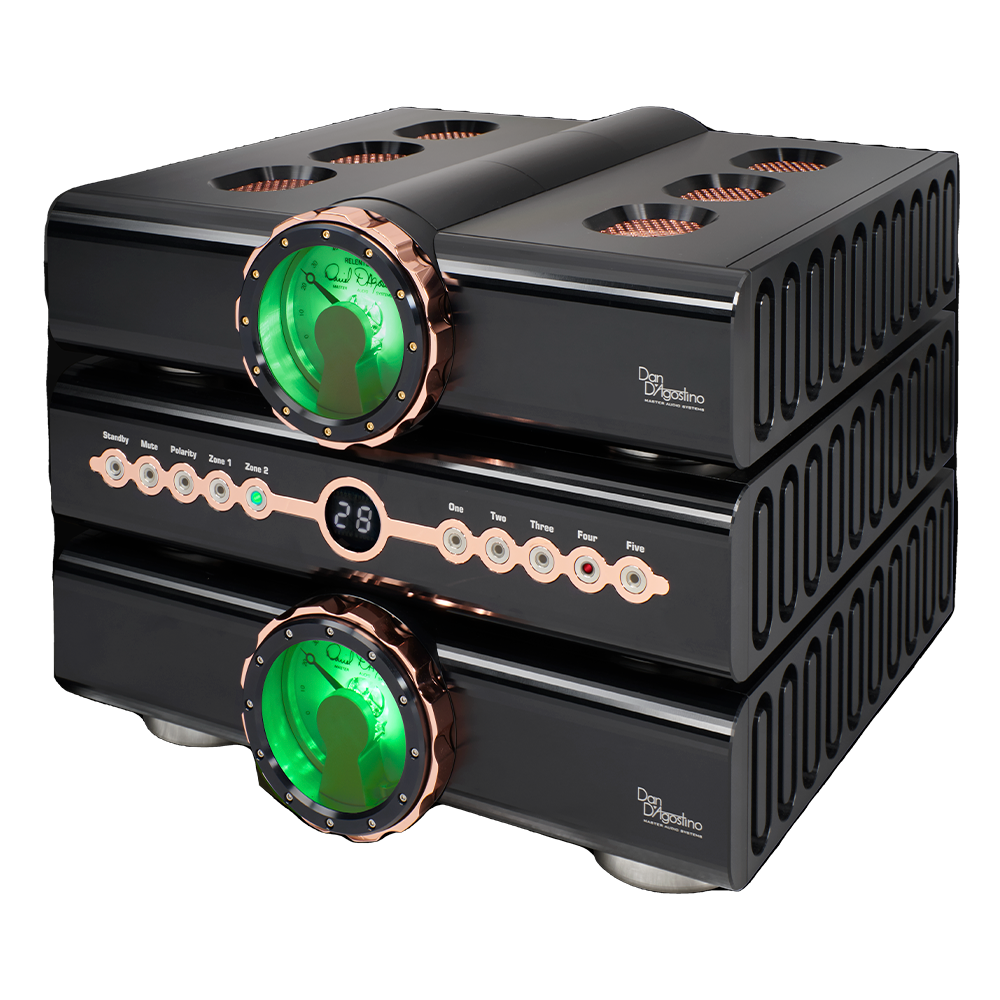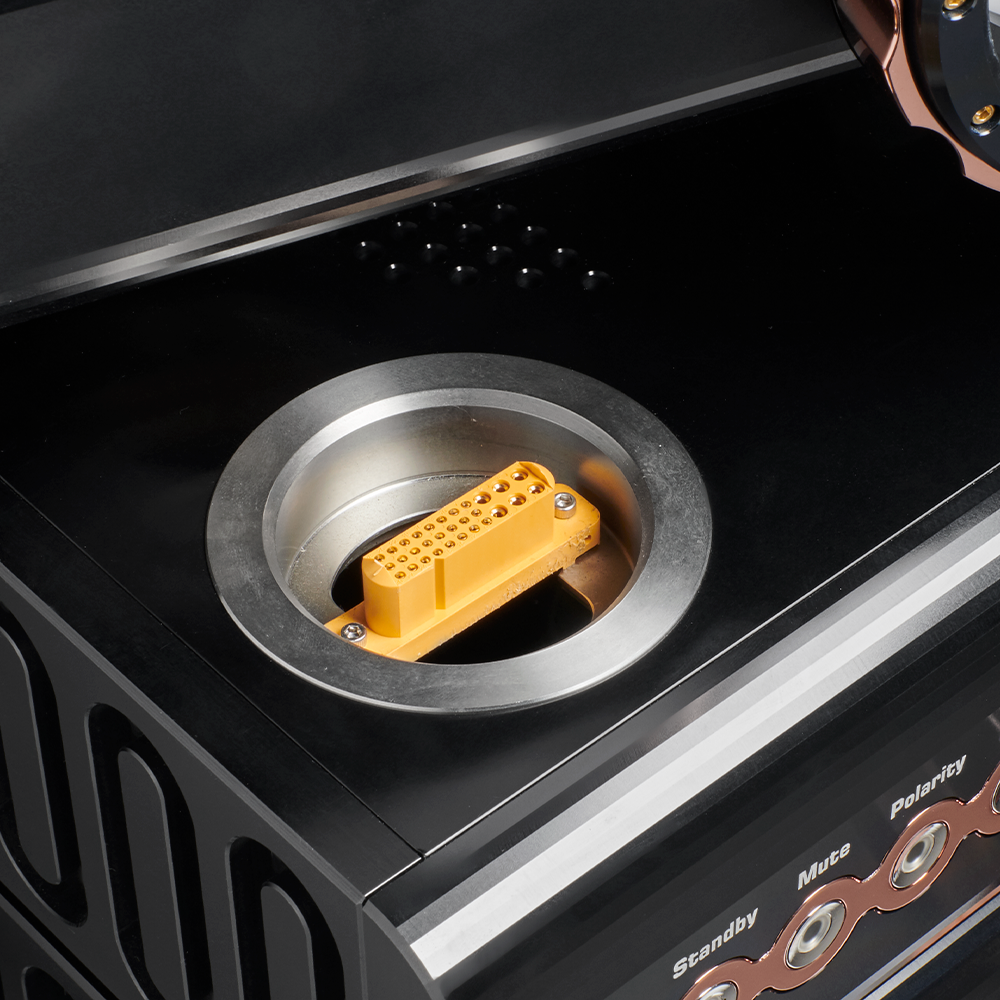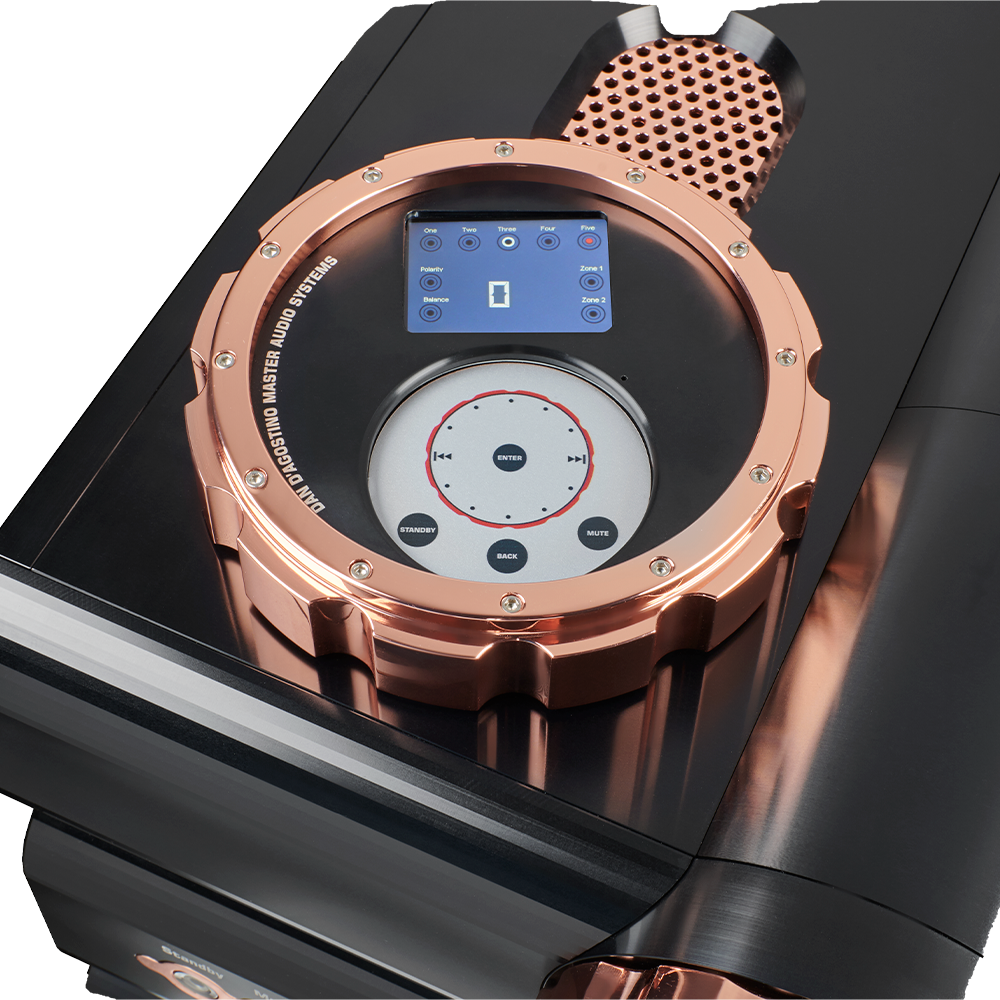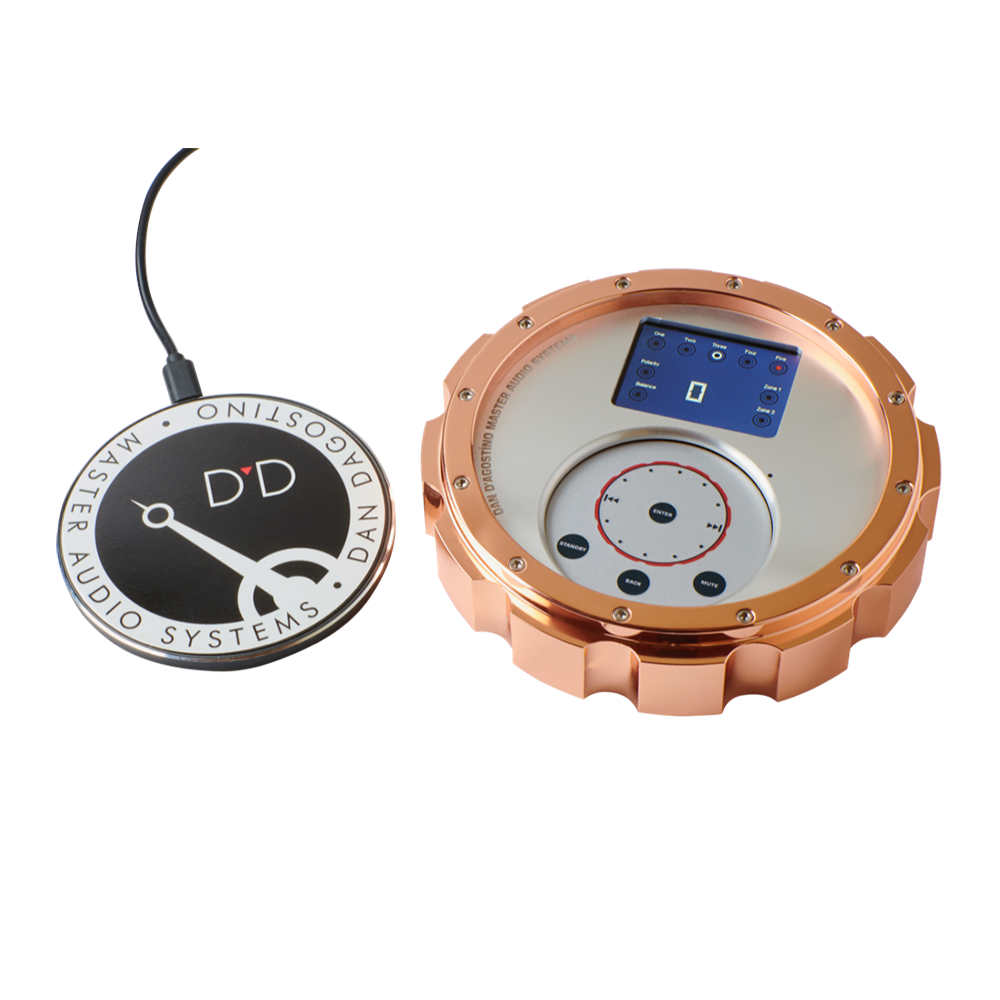 Dan D'Agostino Relentless Preamplifier
905-881-7109
Info@audioexcellence.ca
The Dan D'Agostino Relentless Preamplifier is a high-end audio component that sets a new standard for preamplifiers. With its advanced design and state-of-the-art technology, this preamplifier delivers a level of performance that is unmatched in the industry. Its fully balanced signal path ensures pristine sound quality, while its innovative volume control system delivers precise and accurate control over the volume level. The Relentless Preamplifier is also equipped with a range of features that make it incredibly versatile, including multiple inputs and outputs, a built-in phono stage, and a user-friendly interface. Whether you're an audiophile or a professional musician, the Dan D'Agostino Relentless Preamplifier is the ultimate choice for uncompromising sound quality and performance.

The Relentless Preamplifier is the first D'Agostino preamplifier to offer an optional DSM, which also comes in silver or black.

Flagship Stereo Preamplifier - Three Chassis, Dual Mono
Construction, Locking Fully balanced, complementary, discrete
circuitry. Touchscreen Bluetooth Remote Control, Two Zone/Two
Source operation. Ballistic Meter with Mineral Glass Face.

Features
Frequency Response 0.1 Hz to 120 kHz, +/- 0.0 dB
Signal-to-Noise Ratio -105 dB, unweighted / -100 dB, weighted
Gain + 8/+14dB selectable
Finish Silver or Black with Custom Finishes Available Upon Request
Total Harmonic Distortion <.006%, 20Hz to 20kHz
Inputs 5 pr - Balanced via XLR connectors
Outputs 2 pr Balanced via XLR connector for Zone 1, 1 pr Balanced via XLR
Dimensions 17 x 1.75 x 17 in / 43.2 x 34.9 x 43.2 cm
Weight 132 lb / 60 kg
Manual Relentless_Preamp_Manual.pdf (9.82 MB)
Dimensions (Preamp) 17x 3.9 x 17 in / 43.2 x 9.9 x 43.2 cm
Dimensions (Power Supply/Base) 17 x 3.9 x 17 in / 43.2 x 9.9 x 43.2 cm
Analog Inputs 5 stereo pairs of balanced XLR
Digital Inputs (w/DAC Module Installed) 1 USB A type, 1 Optical, 1 SPDIF, 1 coaxial, Ethernet RJ45, 1 WiFI
Control RS-232