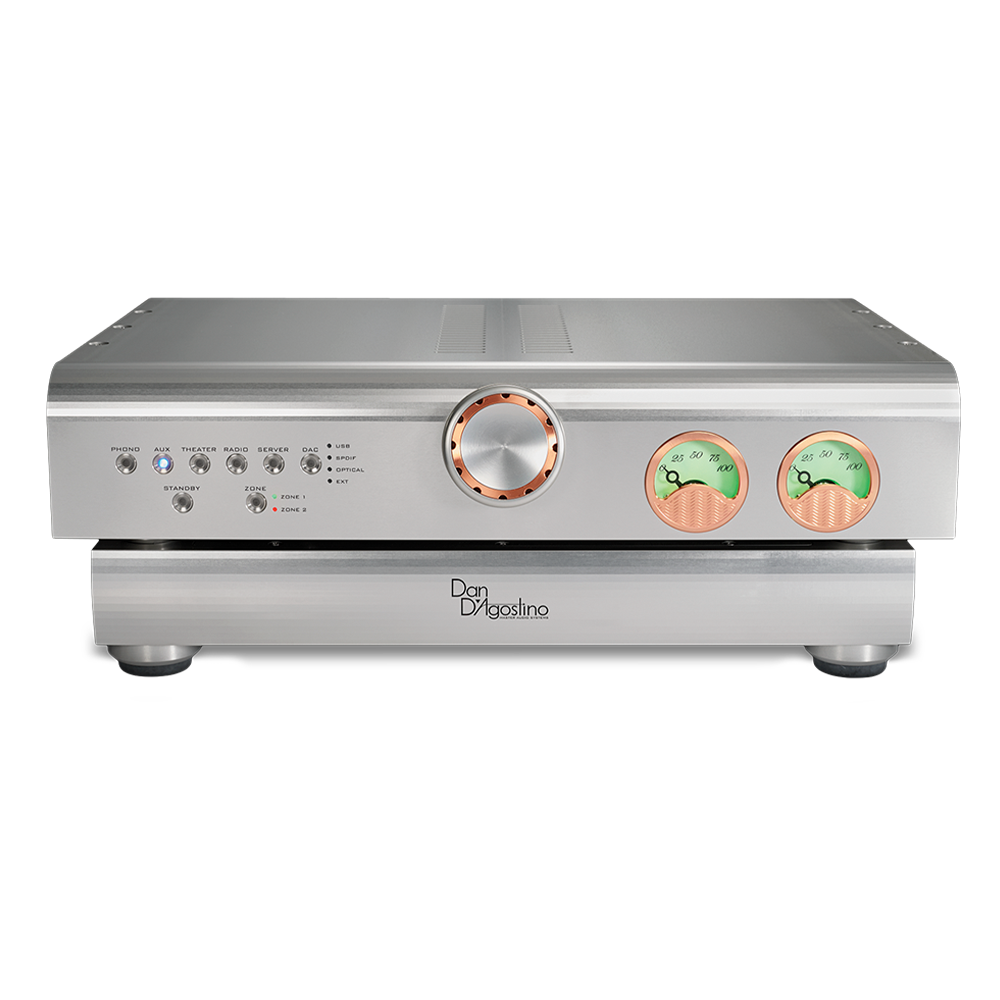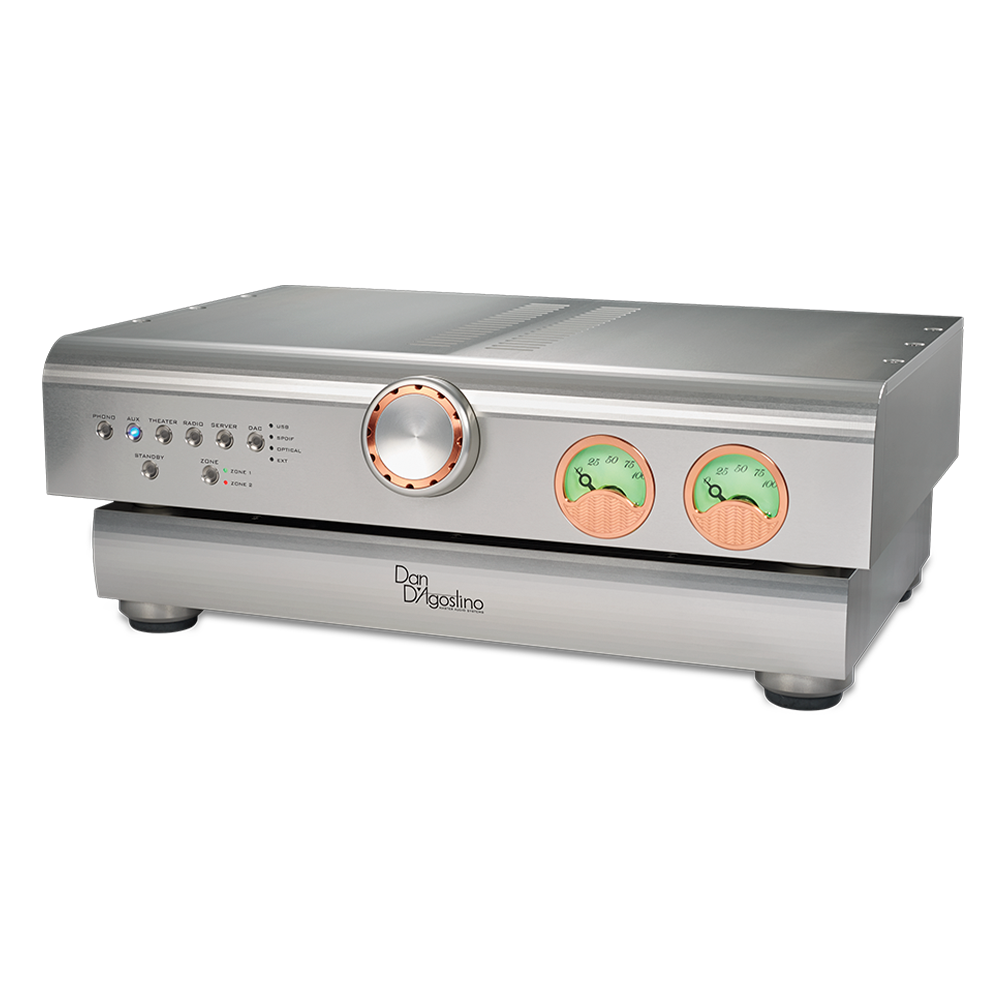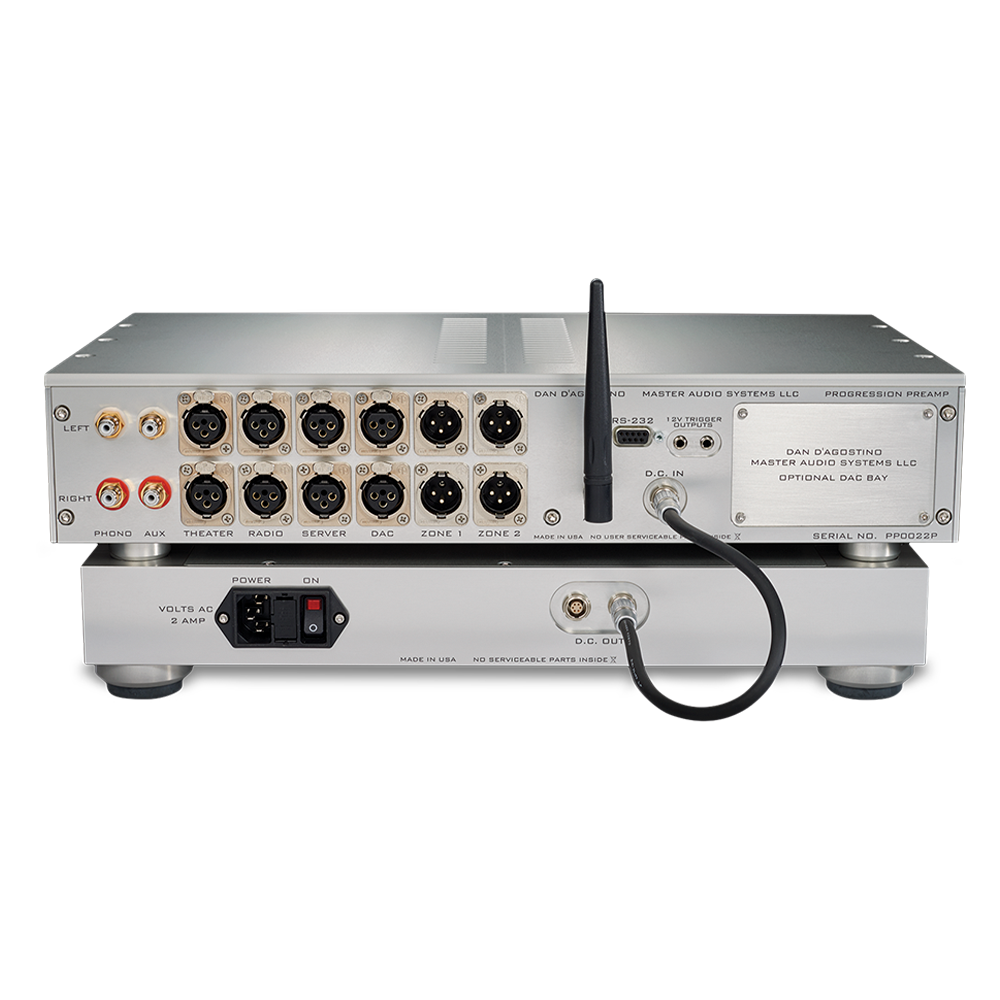 Dan D'Agostino Progression Preamplifier
905-881-7109
Info@audioexcellence.ca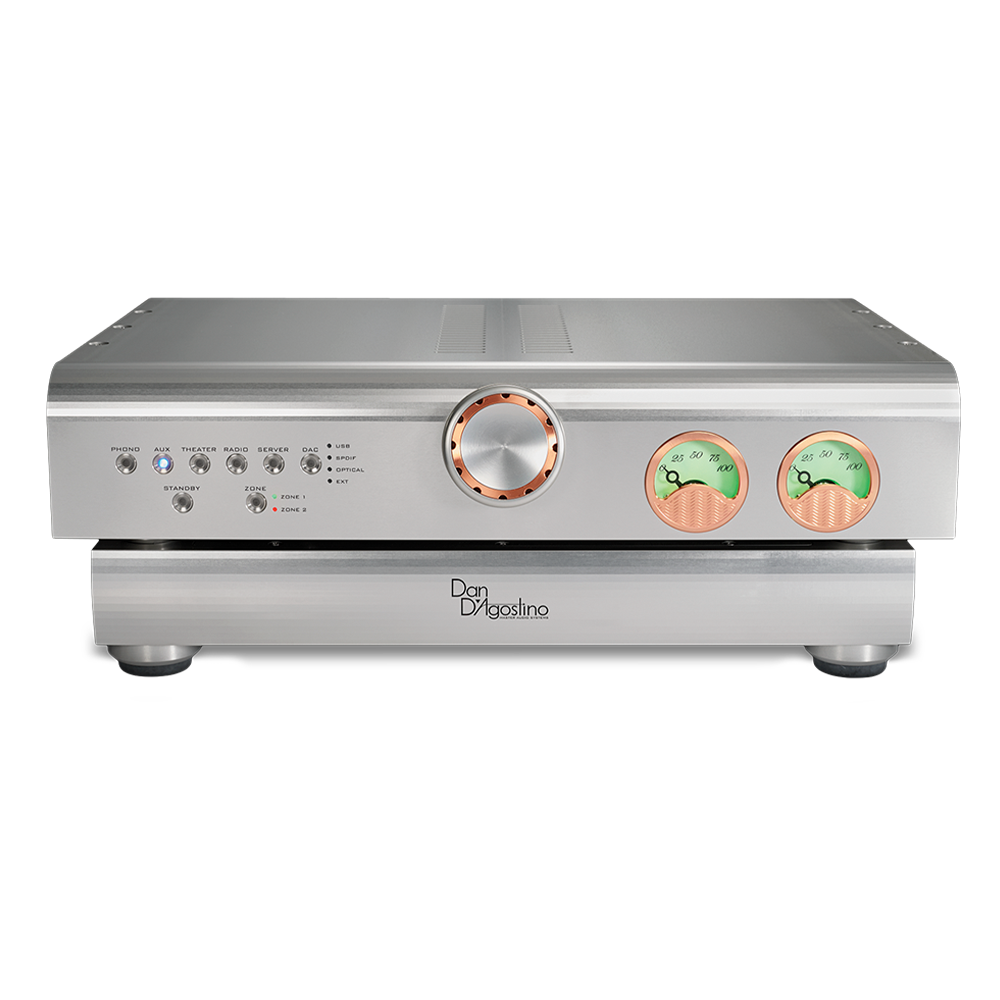 The Progression Preamplifier is an exceptional audio device designed to deliver uncompromising sound quality and precision. With advanced circuitry and cutting-edge technology, this preamplifier is optimized for audiophile-grade playback, offering an impressive dynamic range, ultra-low distortion, and outstanding frequency response. The sleek and modern design of the Preamplifier combines seamlessly with its unparalleled performance, delivering a truly immersive listening experience. With its intuitive user interface and flexible connectivity options, the Progression Preamplifier is the perfect choice for discerning audio enthusiasts seeking the ultimate in sonic fidelity.

Has an add-on option to purchase with Progression Preamplifier DAC Module in either silver or black:

SPDIF coaxial, Optical, USB, and RJ-45 inputs. Roon music
management with tidal, Qobuz, Spotify and MQA. Fully differential
dac handles pcm signals up to 24 bit/192 khz and dsd signals up to
2xdsd.
Features
Frequency Response 0.1 Hz to 1 MHz, -3dB / 20 Hz to 80 kHz, +/-0.5dB
Signal-to-Noise Ratio -95 dB, unweighted
Gain +8 or +14 dB, Switchable
Finish Silver or Black with Custom Finishes Available Upon Request
Distortion < 0.018% THD+N, 20 Hz to 20kHz
Outputs 2 stereo pairs of balanced XLR
Manual Progression Preamp Manual.pdf (980.29 KB)
Power Consumption (at Standby) < 40W
Analog Inputs 4 stereo pairs of balanced XLR, 2 stereo pairs of single-ended RCA
Digital Inputs (w/DAC Module Installed) 1 USB Type A, 1 Optical Toslink, 1 SPDIF Coaxial