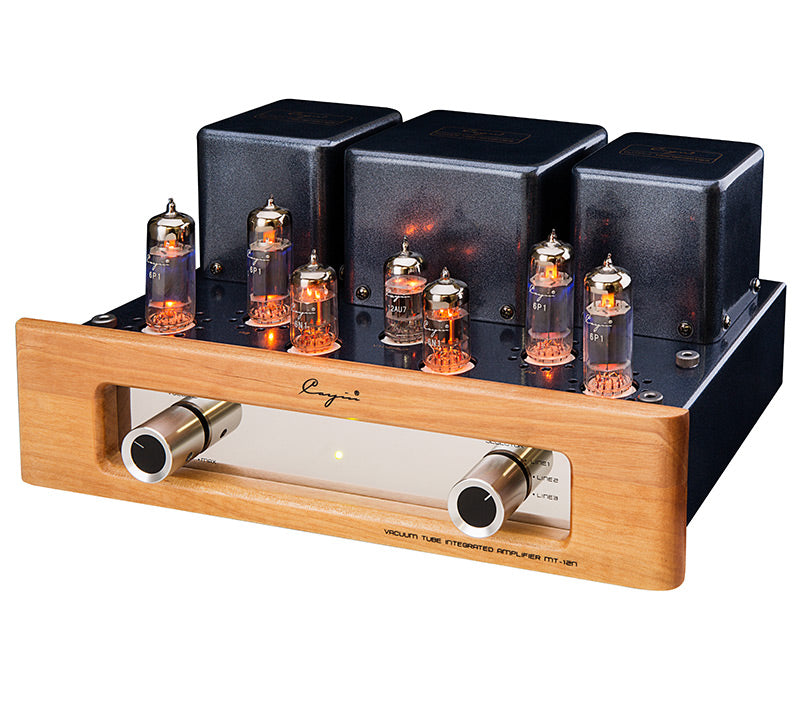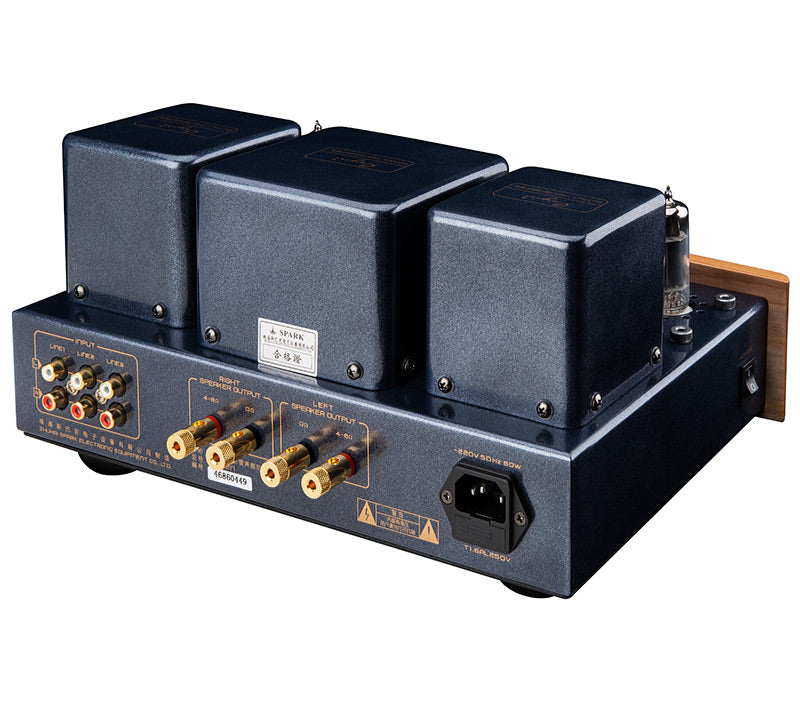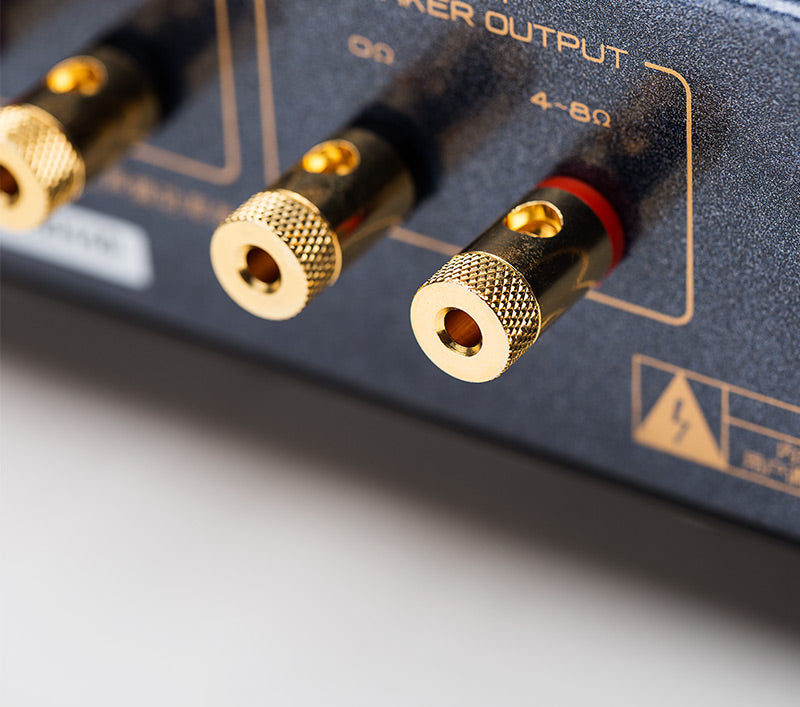 Cayin MT-12N Tube Integrated Amplifier
FREE Ground shipping on any order over $600.00! (Some exceptions apply)
If item is in stock, it will ship within 2 business days, please contact the store to ensure availability.
905-881-7109
Info@audioexcellence.ca
Cayin MT-12N Tube Integrated Amplifier
This product is a tube amplifier that is meticulously handcrafted with precise point-to-point wiring, ensuring exceptional build quality. It features two wide bandwidth EI output transformers for superior audio performance. The power supply is equipped with a specially designed toroid transformer.

In the preamplifier stage, a single 12AU7 tube is used for voltage amplification, while two 6N1 tubes are employed for drive amplification. The amplifier utilizes four EL84EH tubes for AB1 push-pull amplification.

To ensure smooth and precise volume control, a high-quality Japanese ALPS potentiometer is incorporated. Additionally, the amplifier comes with a convenient tube cover that can be easily installed to provide protection for the tubes.
Features
Sure! Here's the information in list form:

- Power output: 24 watts per channel
- Design: Single Ended
- Amplifier type: Pure Class A
- Output power tubes: 845
- Tube components:
- WE6SN7 voltage amplification stage
- 300B driver tubes
- 845 output tubes
- Rear panel features:
- Three pairs of line inputs
- One pair of Pre-In for connecting to an external preamplifier
- One pair of Tape Output
- Speaker terminals for 4 and 8 ohm speakers
- User bias controls for 845 tubes
- Bias monitoring with a meter on the top plate
- Hum balance adjustment for 300B tube on the top plate
- Negative Feedback (NFB) switch with two levels on the front plate
- NFB settings:
- 0dB for an open sound with more details
- -3dB for a soft, clean sound
- Construction:
- Anodized aluminum front panel
- Fully vented chassis with a beautiful finish
- Hand-made construction with point-to-point wiring
- Protection features:
- Soft-start circuit for extended life of sensitive components
- Premium components:
- Alps volume control
- Audio-grade capacitors and carbon film resistors
- Toroid transformer for power supply
- Wide bandwidth EI output transformer
- Ceramic tube sockets
- Remote volume control included
- Ability to remember last operation when switched off
- Available front finishes: Silver and Black.
Weight & Dimensions
Weight:
8.3kg/18.3Ibs

Dimensions (W X D X H):
300 X 245 X 160 mm
11.8 X 9.7 X 6.3 in