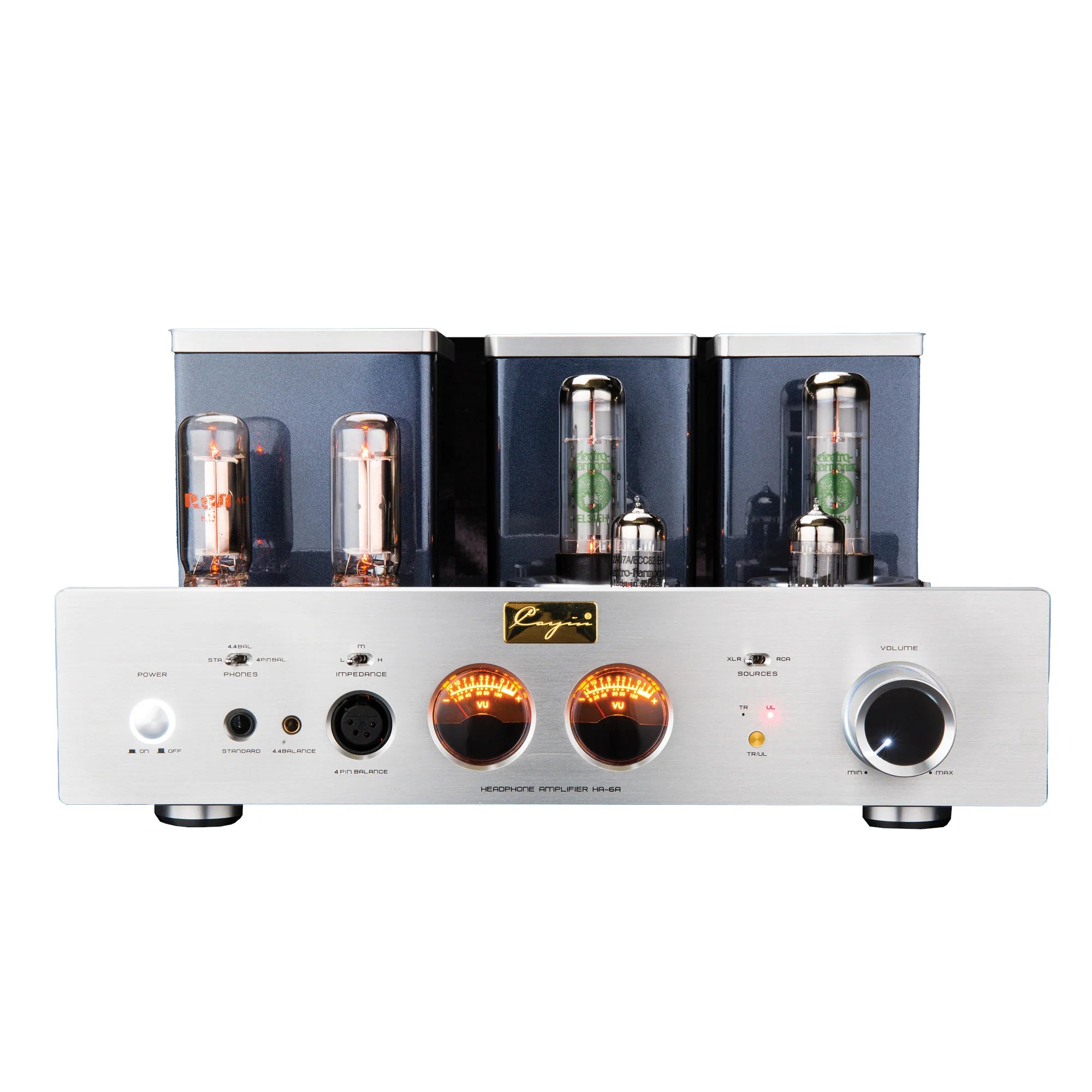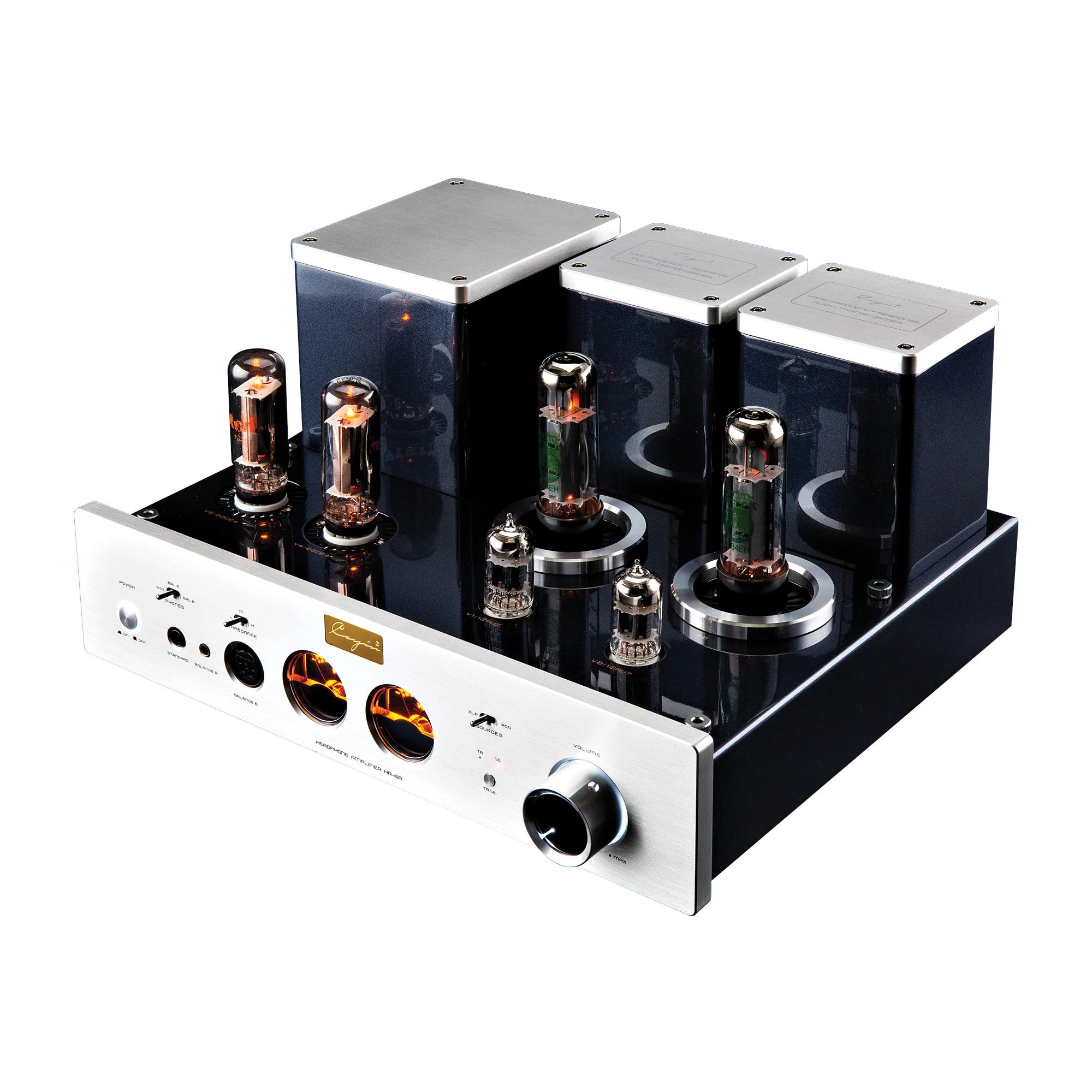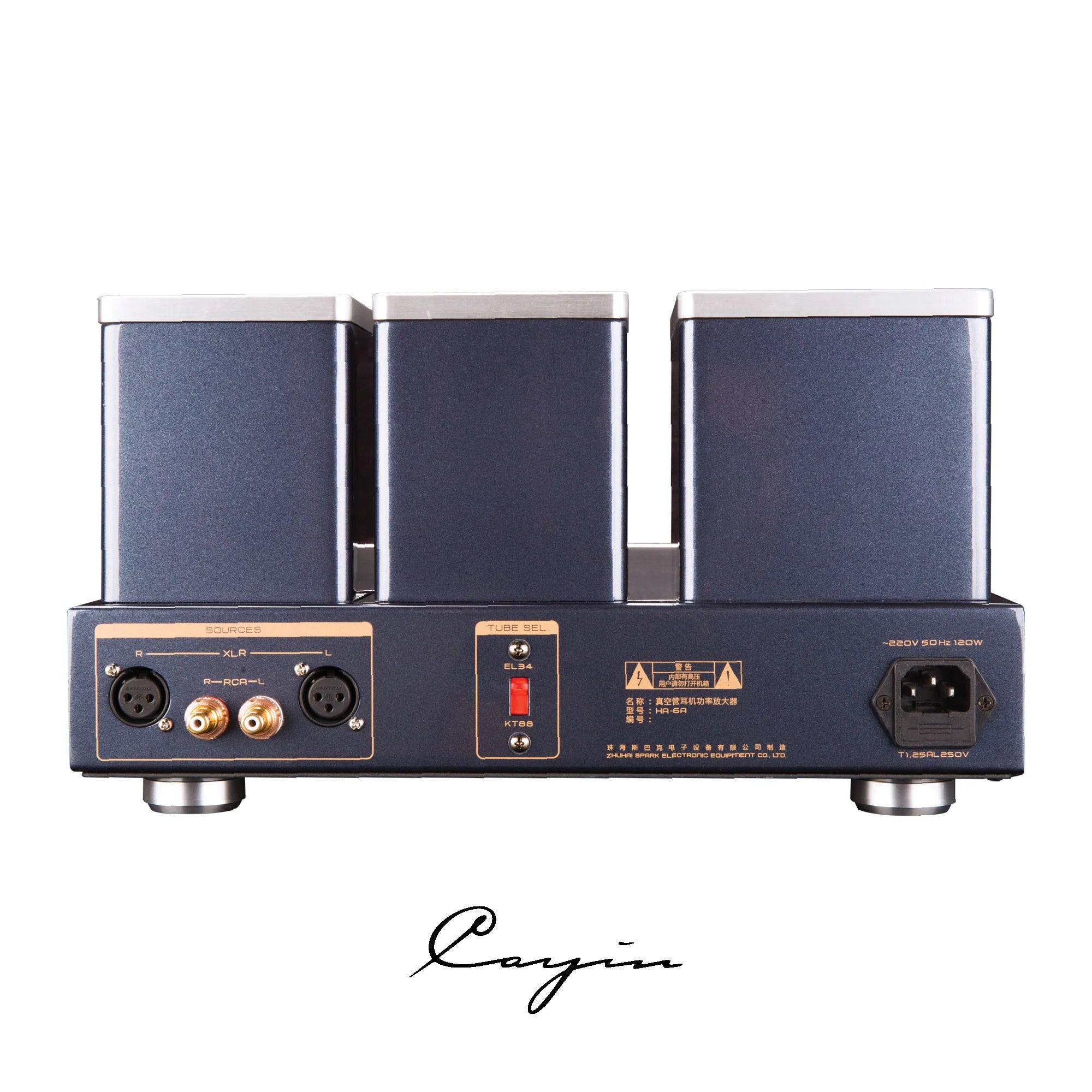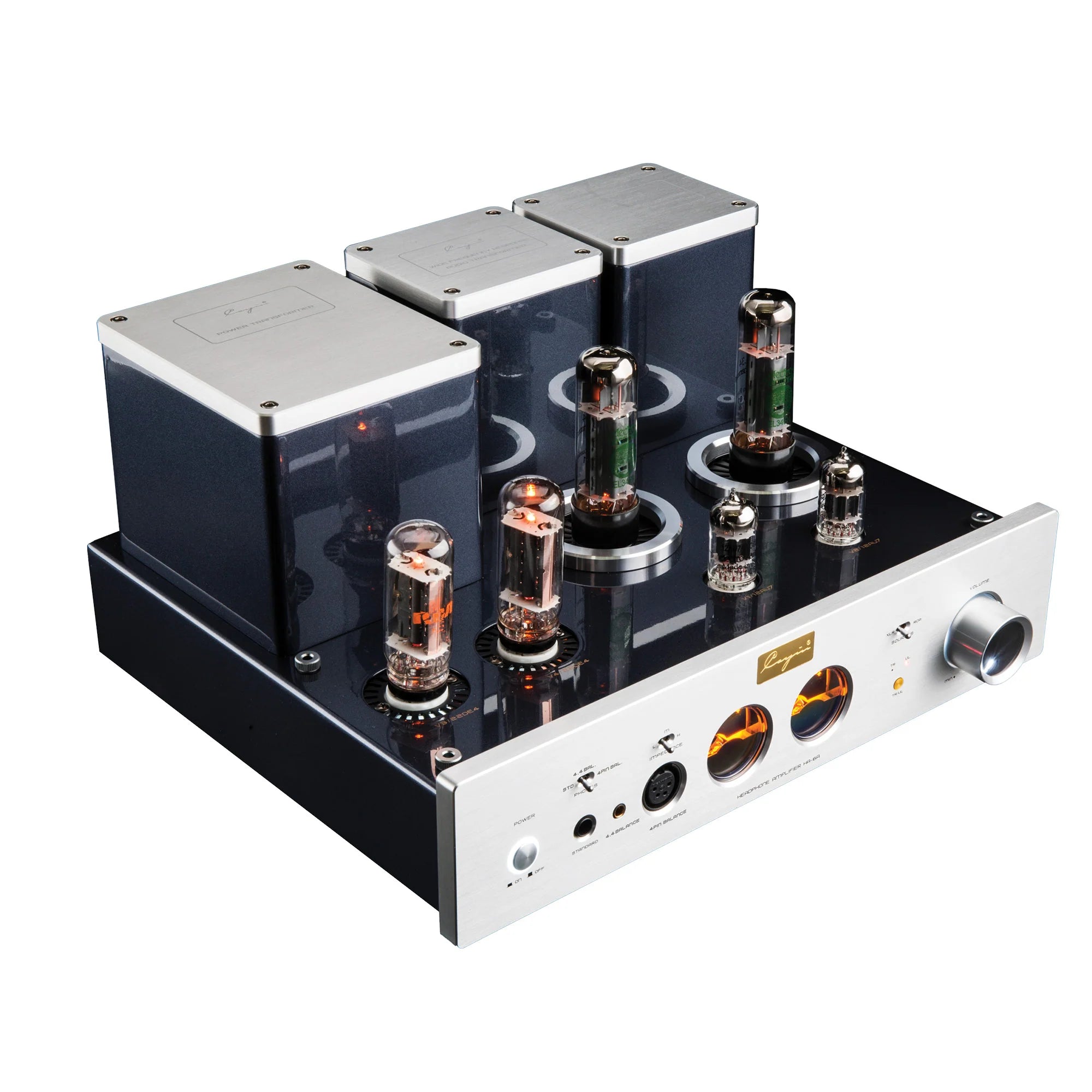 Cayin HA-6A Headphone Amplifier
FREE Ground shipping on any order over $600.00! (Some exceptions apply)
If item is in stock, it will ship within 2 business days, please contact the store to ensure availability.
905-881-7109
Info@audioexcellence.ca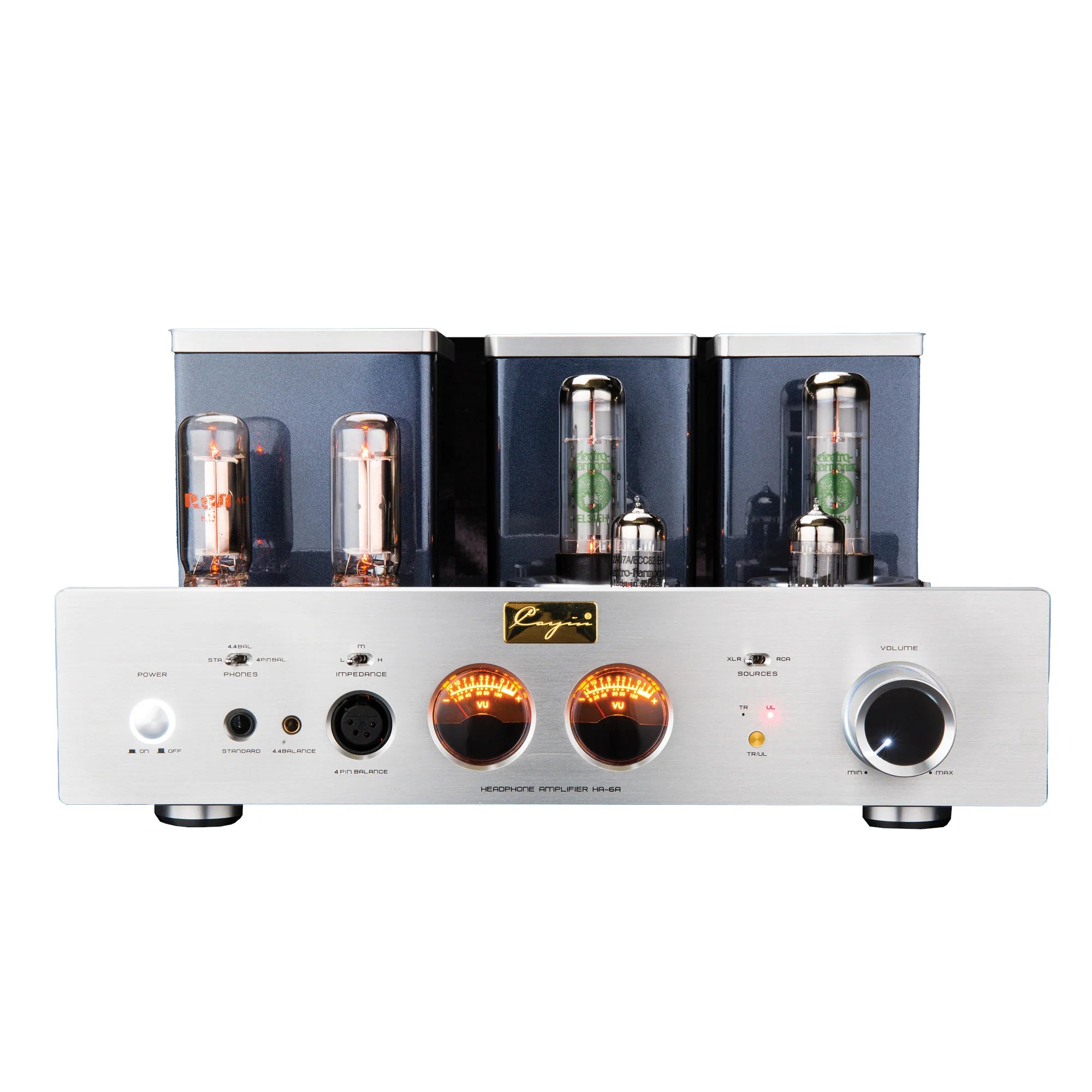 Cayin HA-6A Headphone Amplifier
Introducing the Cayin HA-6A, a headphone amplifier that redefines versatility. With the HA-6A, you can tailor your audio experience precisely to your liking, whether you prefer a rich, vintage tube sound or a dynamic, balanced signature with plenty of power.

A Tube Amplifier with Endless Possibilities

Switch between EL34s in triode mode for that classic, warm tube charm, or opt for KT88 tubes in ultra-linear mode for a dynamic, balanced sound. Mix and match tubes to create your unique sonic signature. The HA-6A adapts to your preferences effortlessly.

Tube Rolling for Audiophiles

Enhance your sound even further with tube rolling. Swapping out tubes like Mullard or JJ can deliver significant improvements, especially with the driver tubes. You can achieve remarkable upgrades without breaking the bank.

A Few Considerations

While the HA-6A has a slightly louder noise floor compared to solid-state alternatives, it's far from problematic. The discrete volume control offers 24 steps, providing control, although some may prefer more granularity. However, these are minor drawbacks in an otherwise exceptional amplifier.

Elevate Your Listening Experience

With its stunning design, exceptional build quality, and an array of sonic presentations, the Cayin HA-6A is the ultimate headphone amplifier, eliminating the need for multiple devices. Elevate your audio journey with the Cayin HA-6A and discover a world of sonic possibilities.
Weight & Dimensions
Input connector: XLR, RCA
Tube used: JJ 12AU7/ECC82 ×2, Genalex KT88/Electro-Harmonix EL34EH x2, RCA 22DE4 x2
Dimensions: 360mm x 322mm x 197mm
Net weight: 19.5 kg
Fuse: US Voltage 100V-120V: T2AL25OV
Power consumption: 140W
Working condition: 0℃~40℃; moisture: 20%-80%
Storage condition: -20℃ ~70℃; moisture: 20%-80%
RATED OUTPUT
KT88
Single Ended
TR: 800mW+800mW(L); 1600mW+1600mW (M); 2500mW+2500mW (H)
UL: 1200mW+1200mW(L); 2200mW+2200mW (M); 3600mW+3600mW (H)
Balanced
TR: 1200mW+1200mW(L); 2000mW+2000mW (M); 3200mW+3200mW (H)
UL: 1900mW+1900mW(L); 3000mW+3000mW (M); 4500mW+4500mW (H)
EL34
Single Ended
TR: 750mW+750mW(L); 1400mW+1400mW(M); 2200mW+2200mW(H)
UL: 1000mW+1000mW(L); 2000mW+2000mW(M); 3300mW+3300mW(H)
Balanced
TR: 1000mW+1000mW(L); 1800mW+1800mW(M); 2900mW+2900mW(H)
UL: 1600mW+1600mW(L); 2800mW+2800mW(M); 4200mW+4200mW(H)