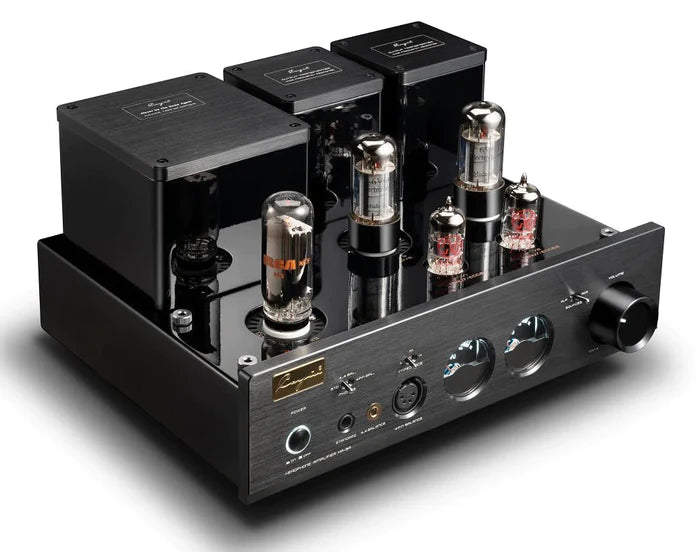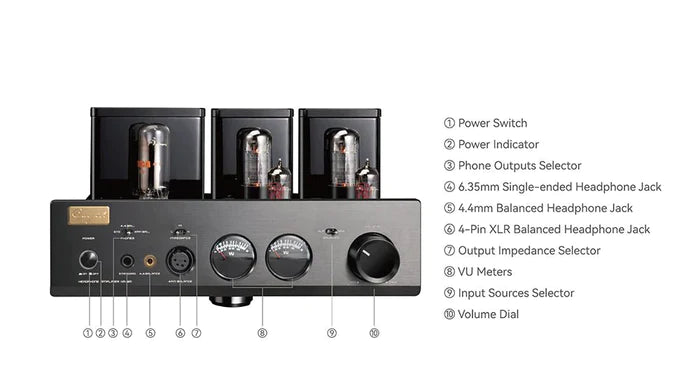 Cayin HA-3A Tube Headphone Amplifier
FREE Ground shipping on any order over $600.00! (Some exceptions apply)
If item is in stock, it will ship within 2 business days, please contact the store to ensure availability.
905-881-7109
Info@audioexcellence.ca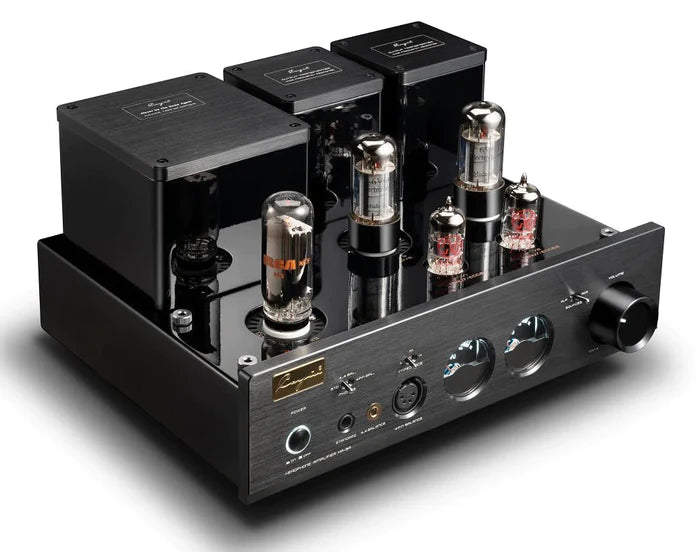 Cayin HA-3A Tube Headphone Amplifier
Discover the Cayin HA-3A: Your Premium Tube Headphone Amplifier

Experience the pinnacle of audio excellence with the Cayin HA-3A, a compact yet powerful tube headphone amplifier that combines stunning design with exceptional performance. Its sleek black gloss faceplate and body, complemented by a removable black tube cage and gold accents, exude sophistication. The VU-meters with white backlighting add a touch of elegance to this hand-built masterpiece, featuring meticulous point-to-point wiring for superior quality.

Unmatched Versatility for Audiophiles

The HA-3A is the ideal choice for enthusiasts with multiple headphones. It boasts three outputs to cater to your diverse audio needs: a 6.35mm SE output, a 4.4mm low-power/low-noise output designed for earphones, and an XLR high-power output tailored for full-size headphones. Three user-friendly switches on the front panel allow you to effortlessly select the input, headphone output, and impedance range, providing ultimate control over your audio experience.

Engineered for Performance and Longevity

This amplifier goes the extra mile to preserve the life of your tubes and amp. With practical features like a 60-second startup delay and tube preheating, it ensures optimal performance while safeguarding your investment.

Pure Headphone Amplification

The Cayin HA-3A is dedicated to headphone amplification and does not include a line-out or preamp feature. It's designed to deliver uncompromising audio quality directly to your headphones, making it the perfect companion for the most discerning audiophiles.

Elevate your audio journey with the Cayin HA-3A Tube Headphone Amplifier—a harmonious blend of elegance, versatility, and unmatched sonic performance. Unleash the full potential of your headphones and indulge in an unparalleled listening experience like never before.
Weight & Dimensions
STD unbalanced output: 400mW+400mW(L); 600mW+600mW(M): 700mW+700mW(H)
4.4BAL balanced output: 230mW+230mW(L); 350mW+350mW(M); 400mW+400mW(H)
4PIN BAL balanced output: 600mW+600mW(L): 750mW+750mW(M): 850mW+850mw(H)
Frequency response: 18Hz~30kHz±3dB
Total harmonic distortion: 0.2%
Signal-to-noise ratio: 100dB (A-weighted)
Headphone impedance matching: L: 8~64Ω; M: 65~250Ω; H: 251~600Ω
Headphone output socket: 6.35mm SE; 4.4mm BAL; 4PIN XLR BAL
Input terminal: XLR, RCA
Vacuum tubes used: JJ 12AU7/ECC82×2, JJ 6V6S×2, RCA22DE4×1
Includes 1m power cable
Ships with tubes installed, foam protection inside black finish metal tube protection cover
Volume: 31 cm×26 cm×17 cm
Net weight: 12KG