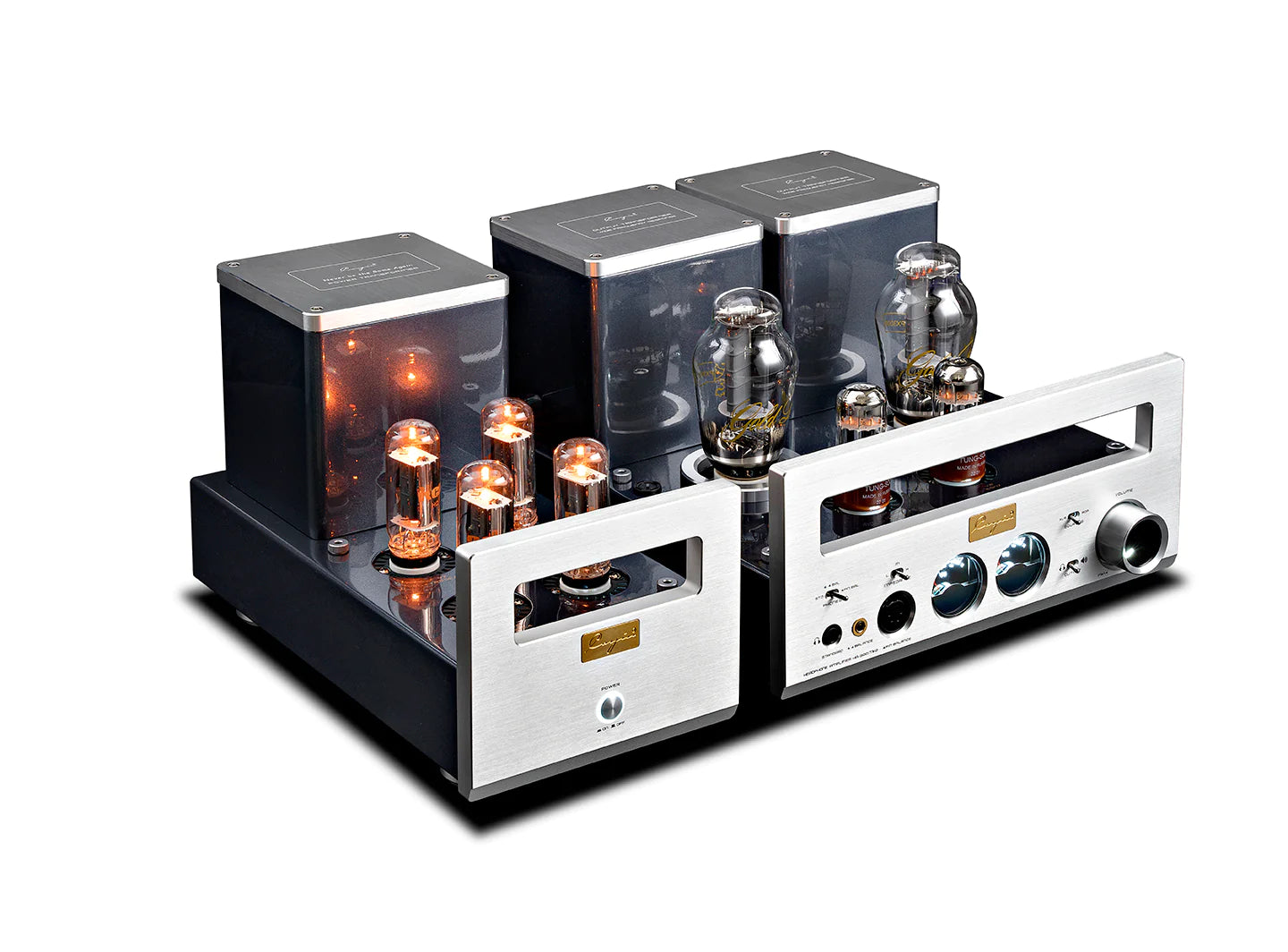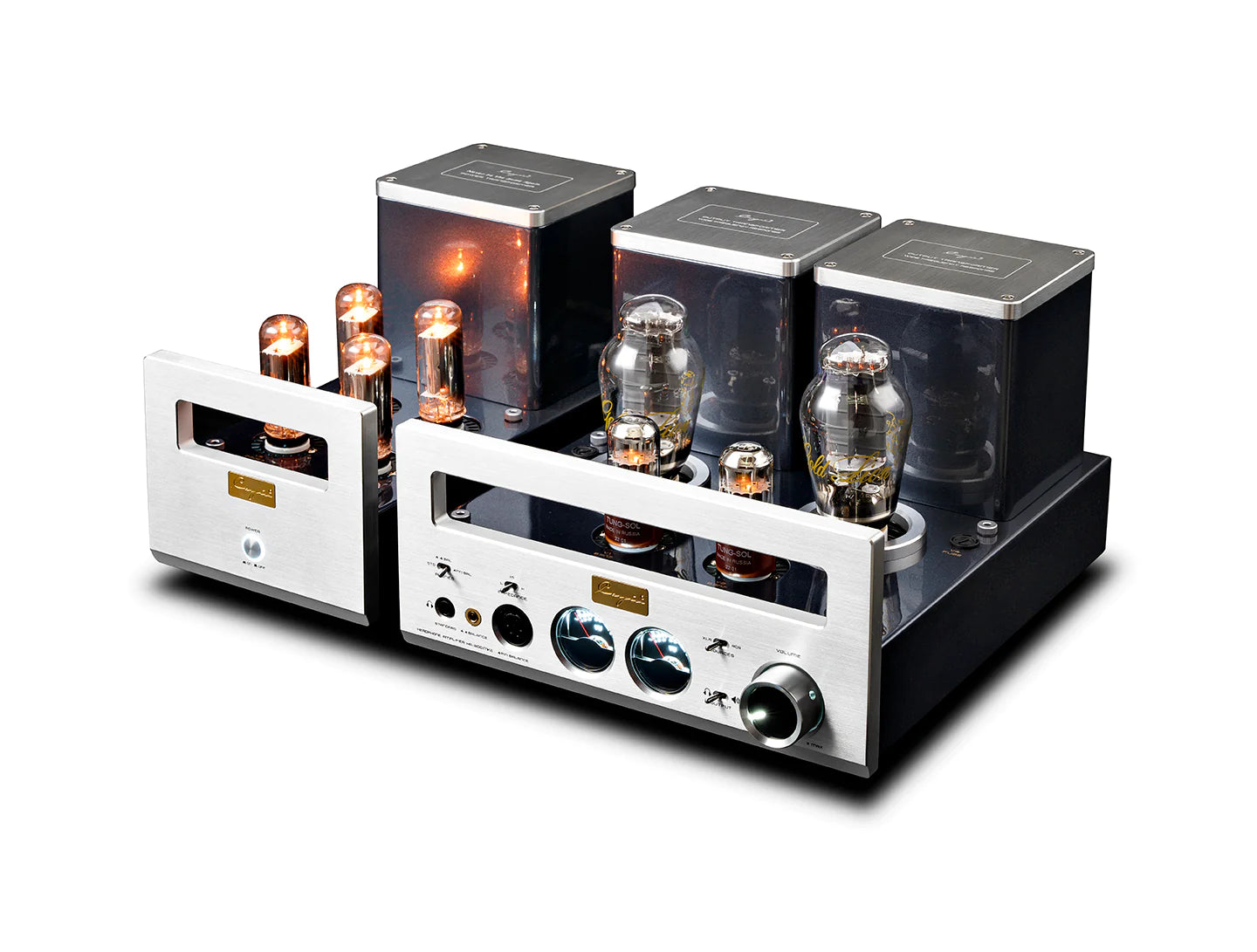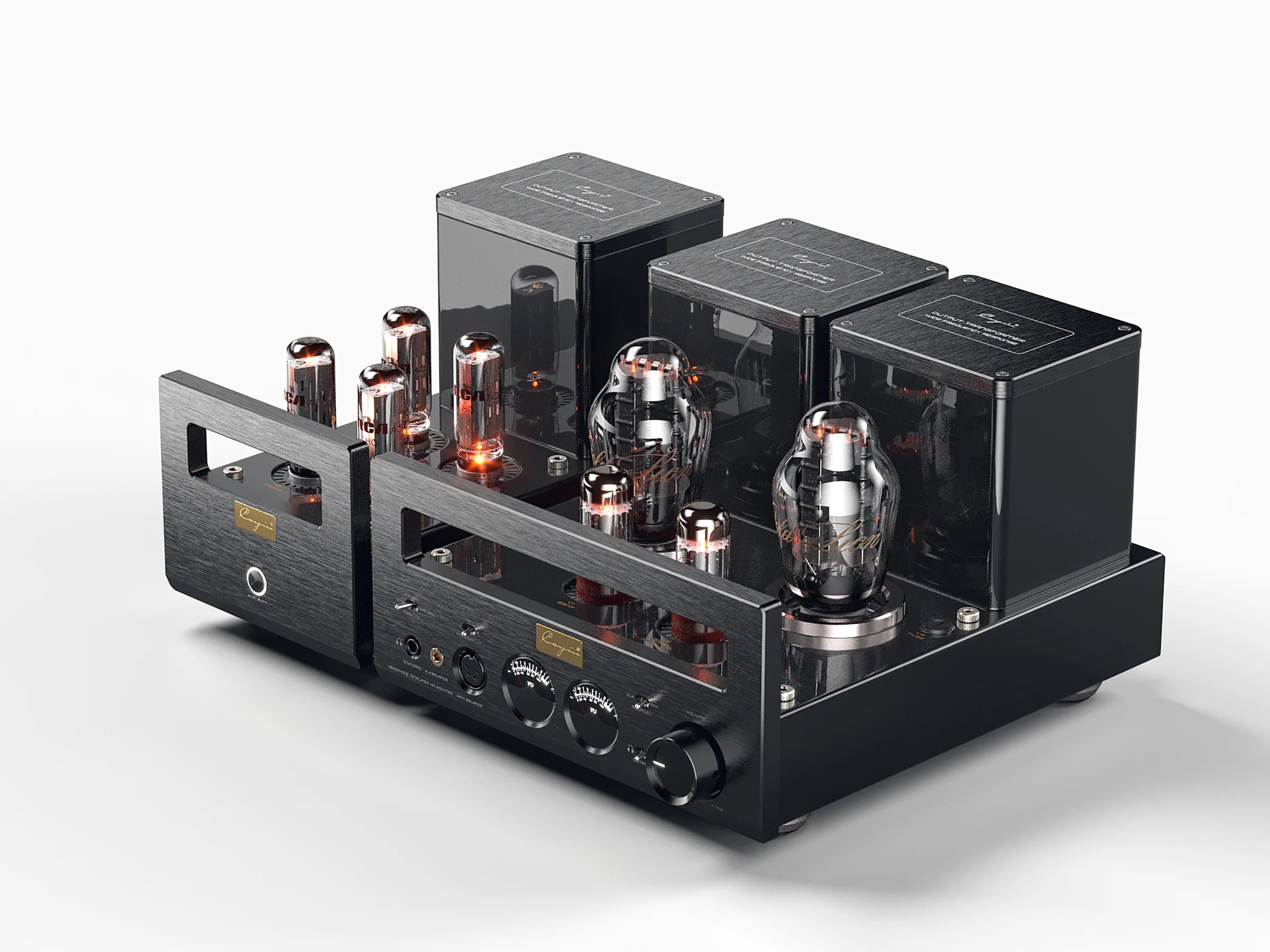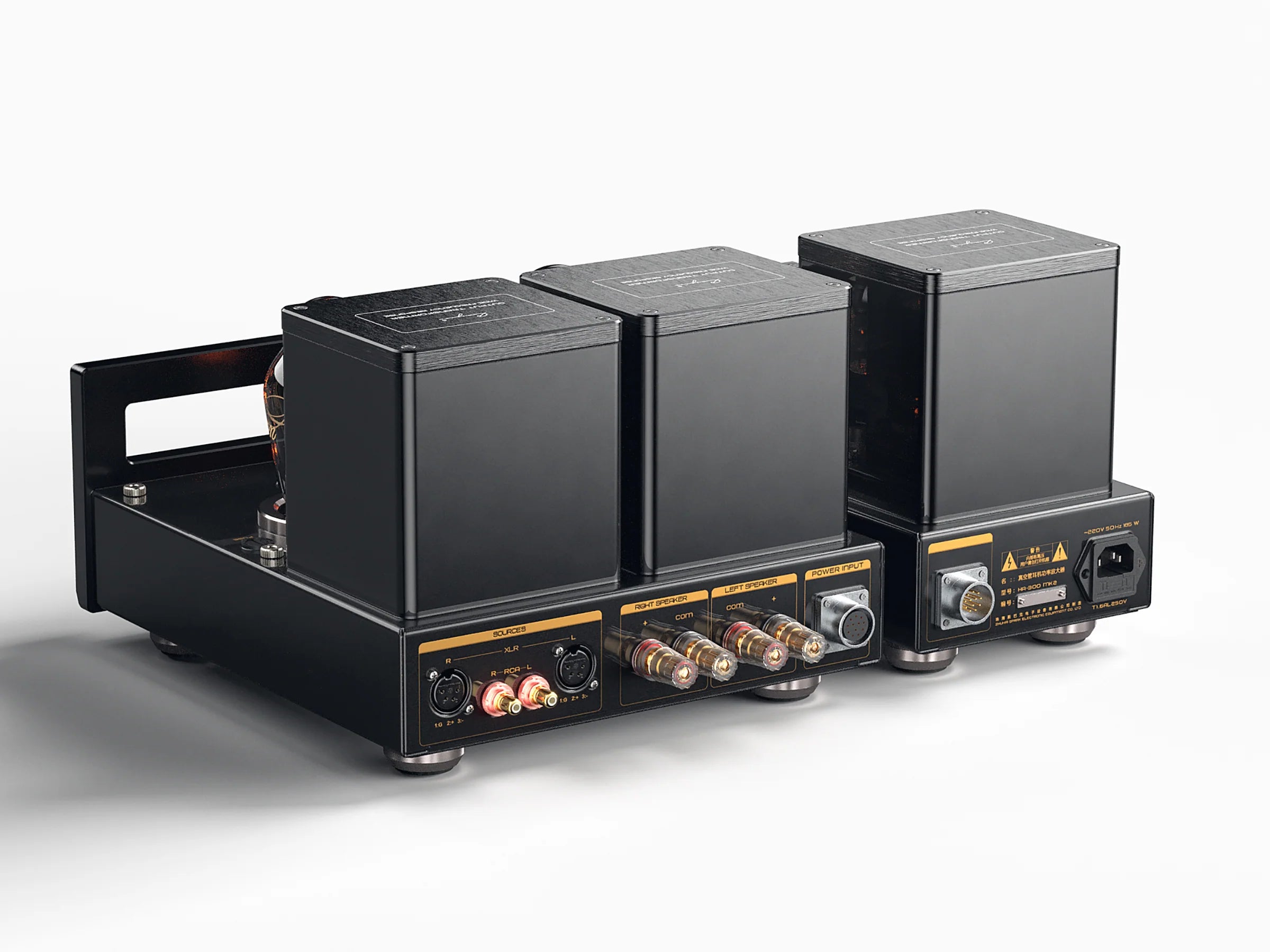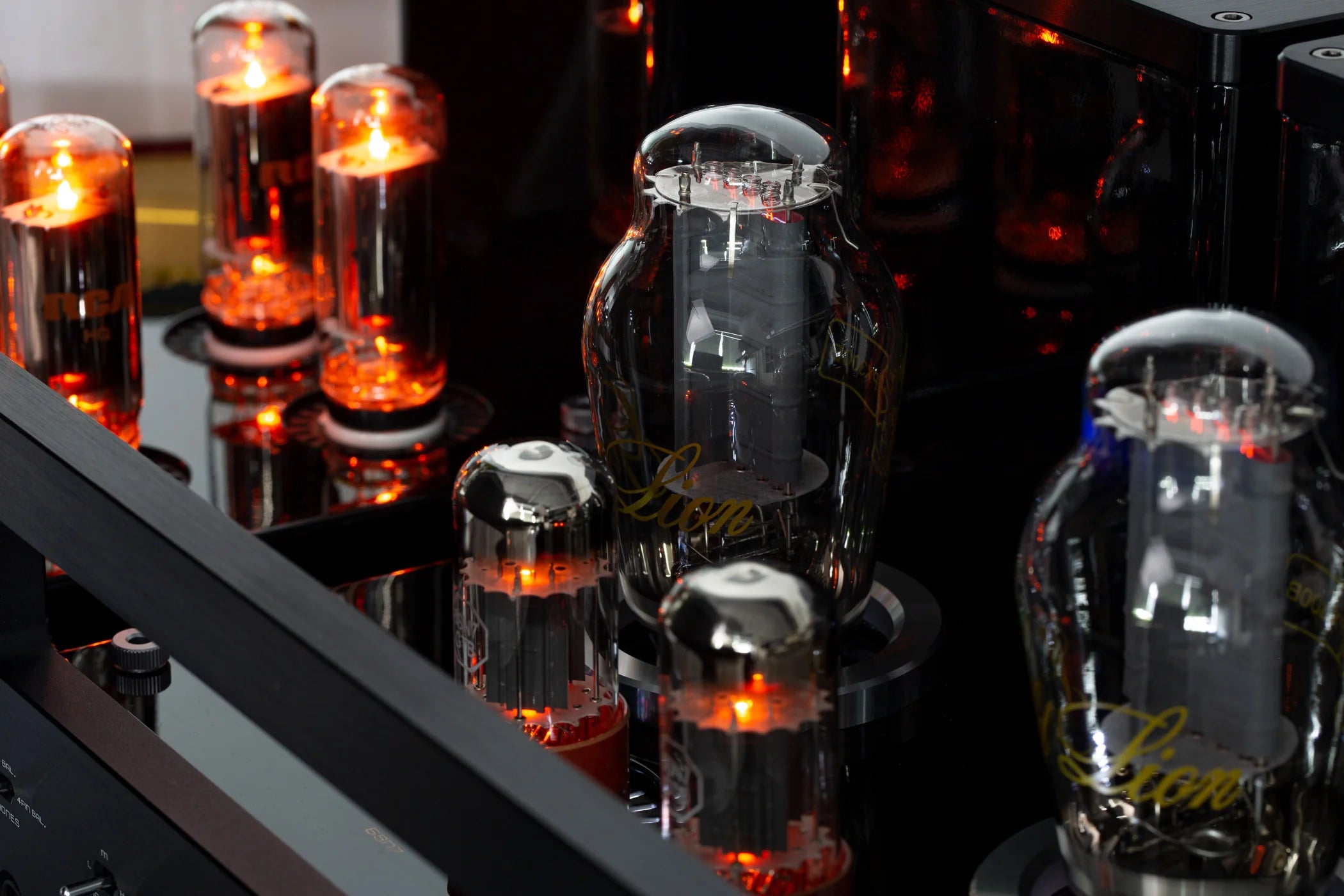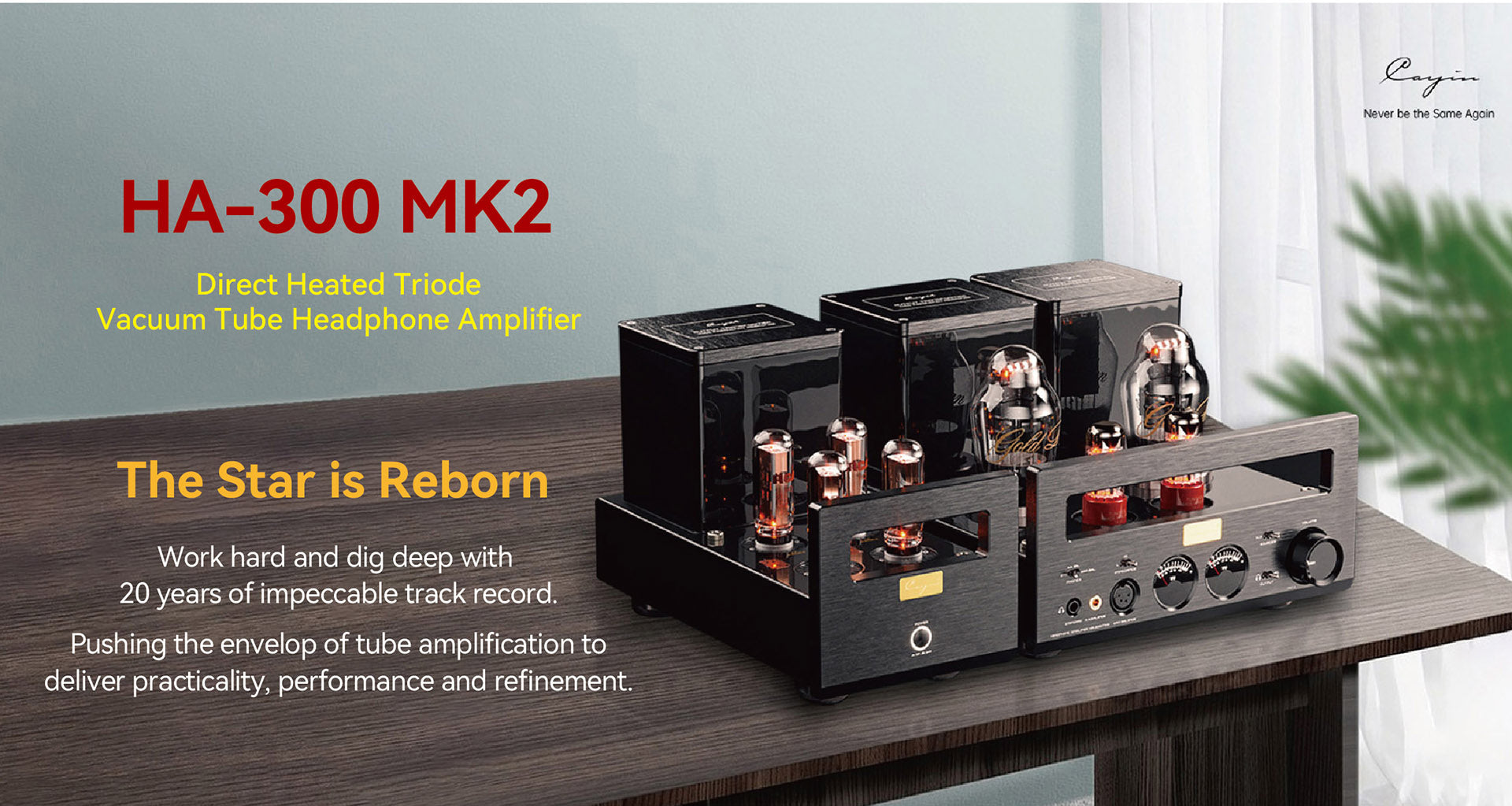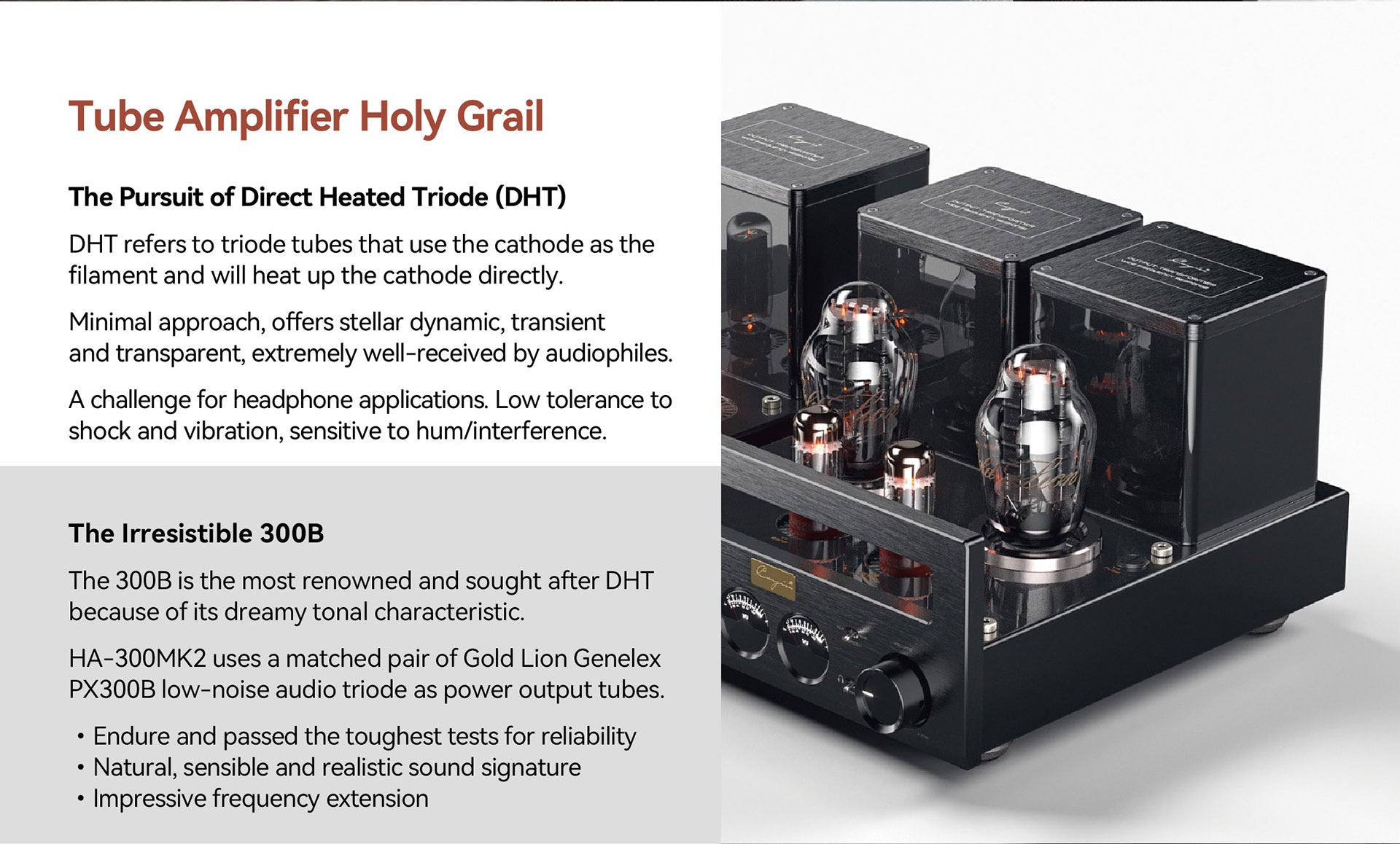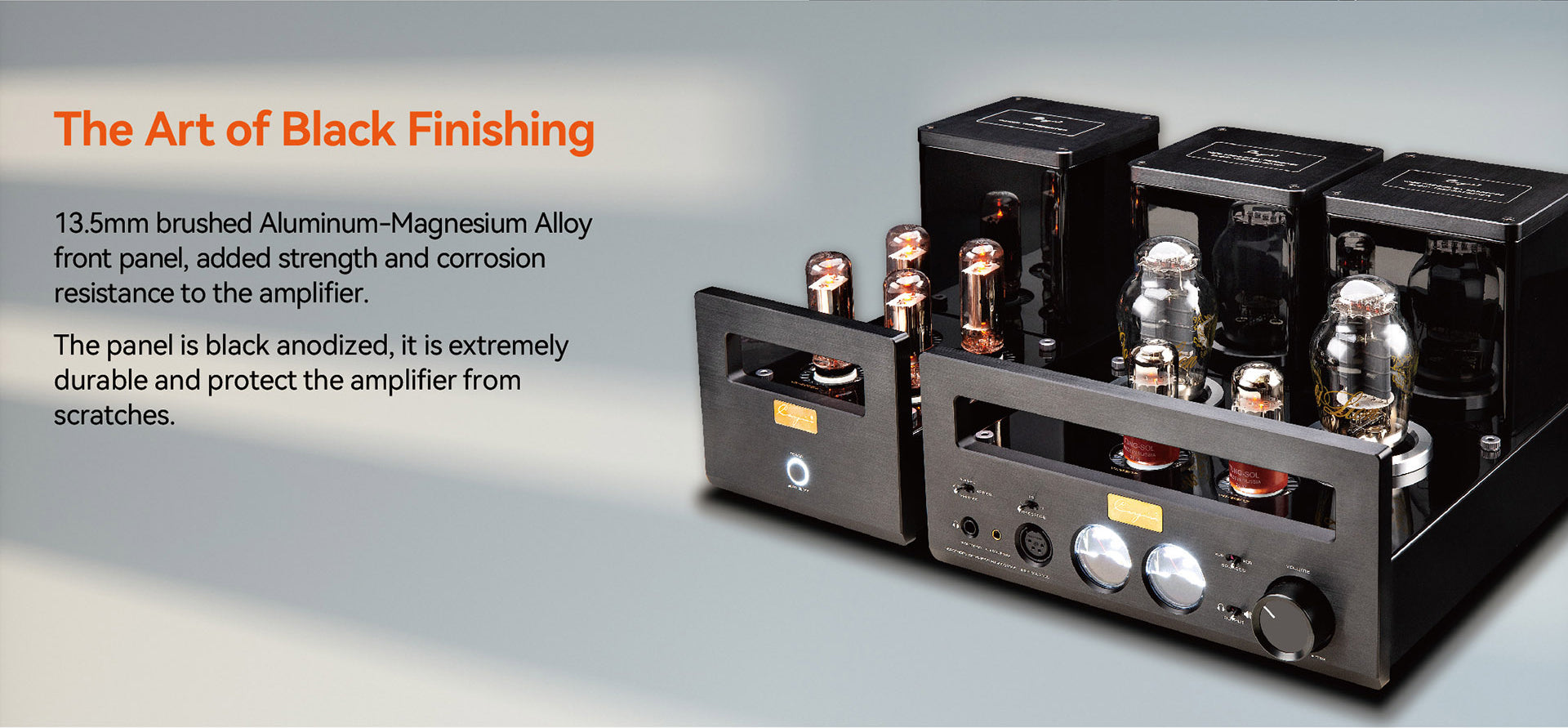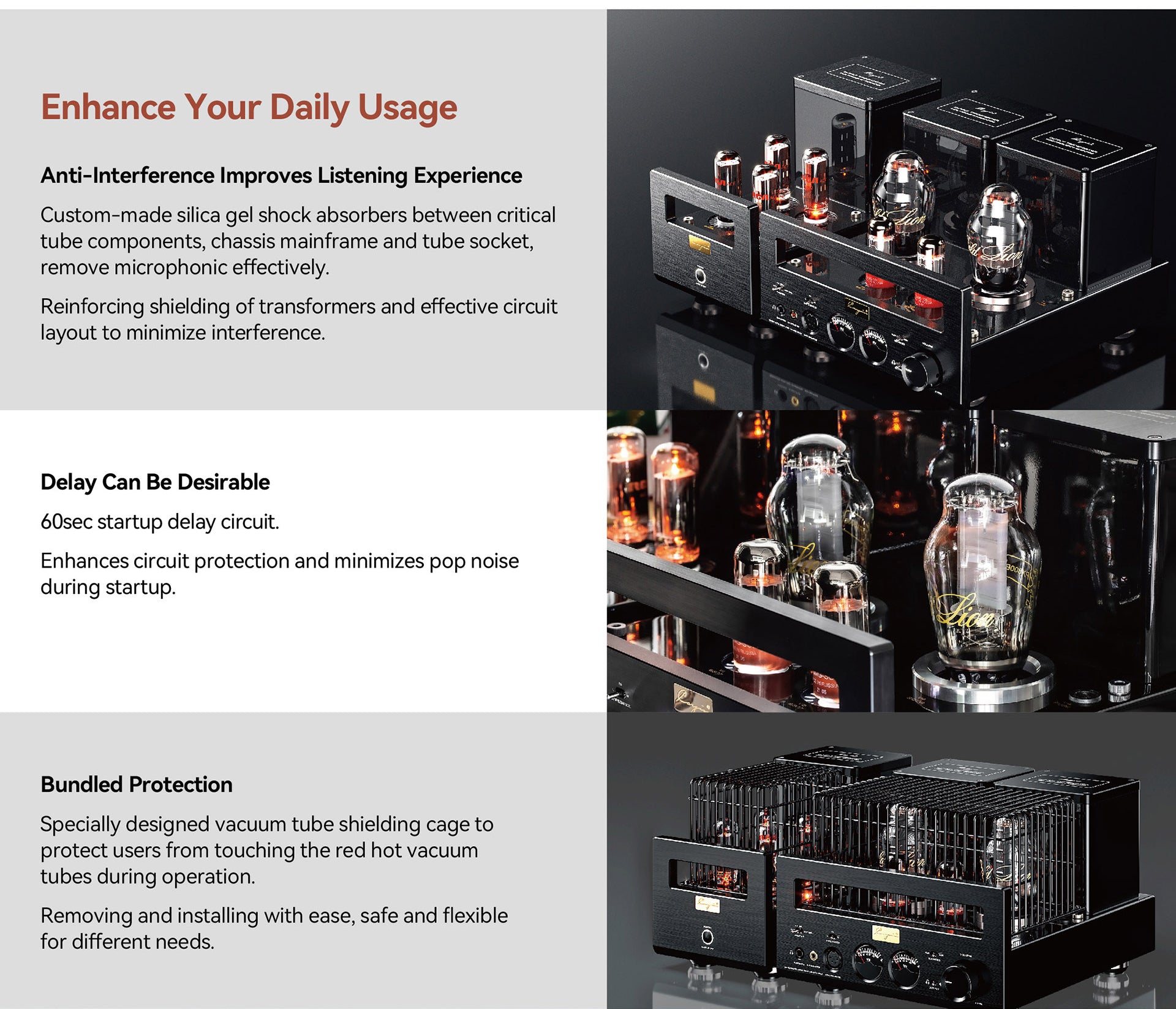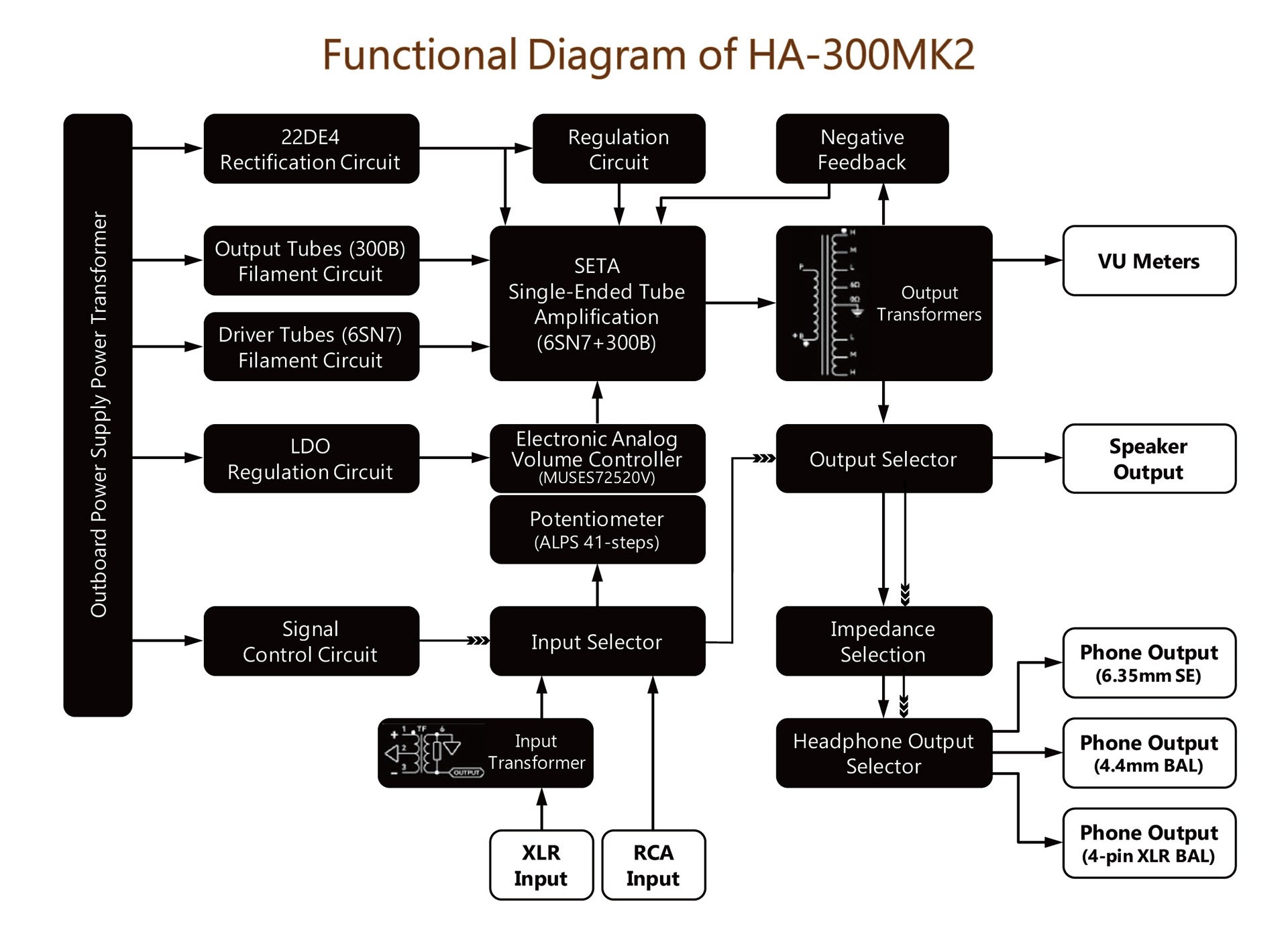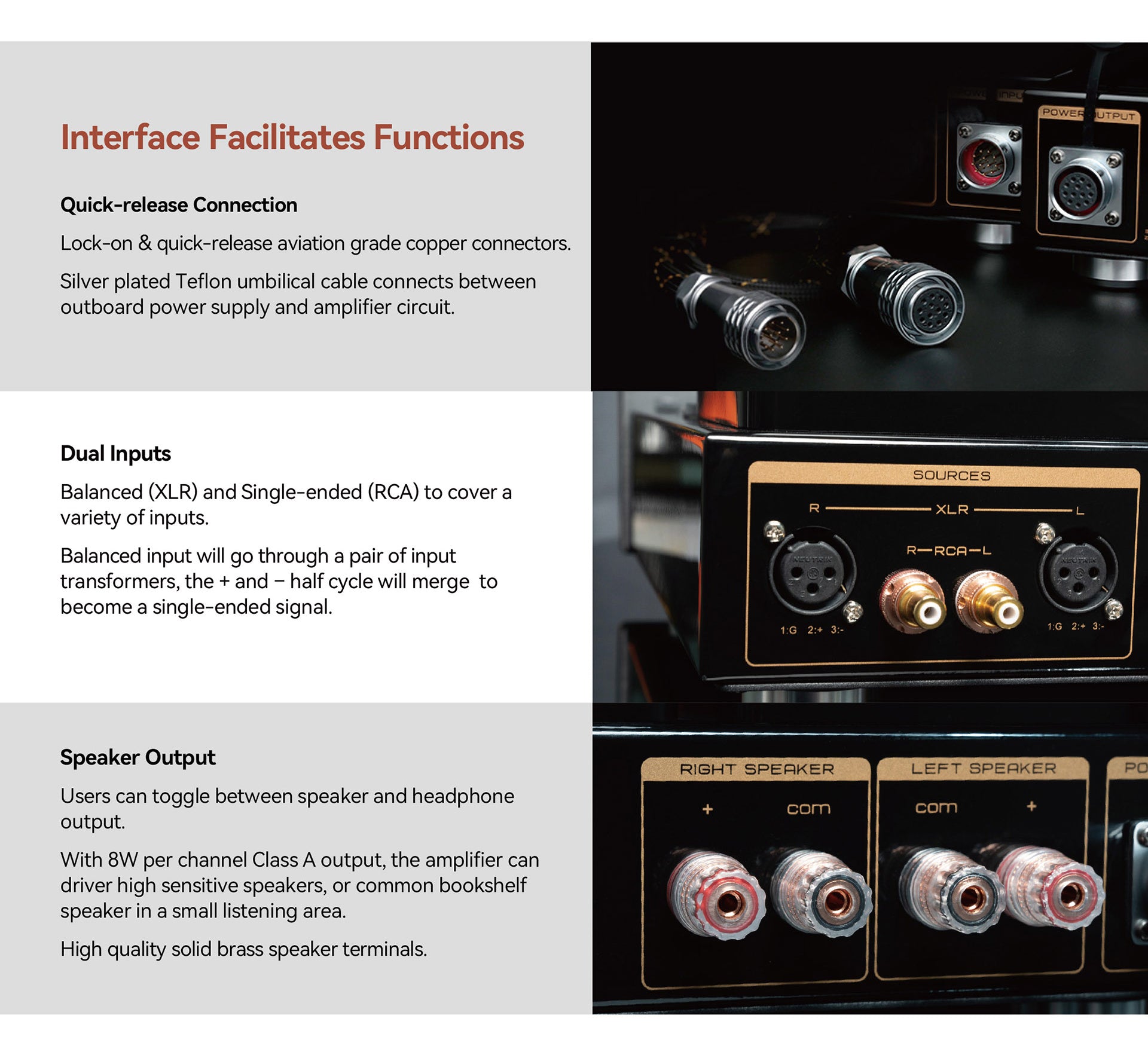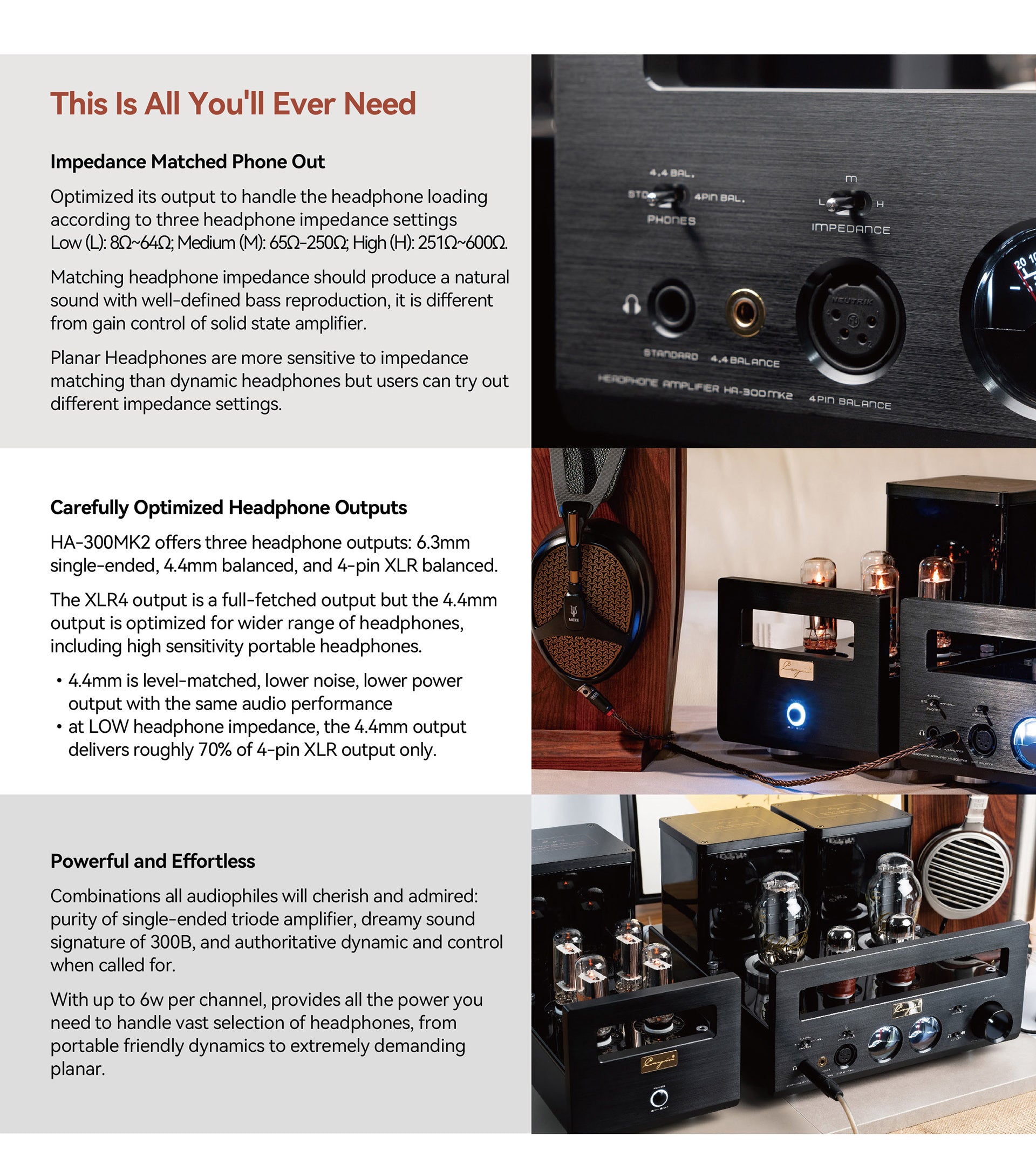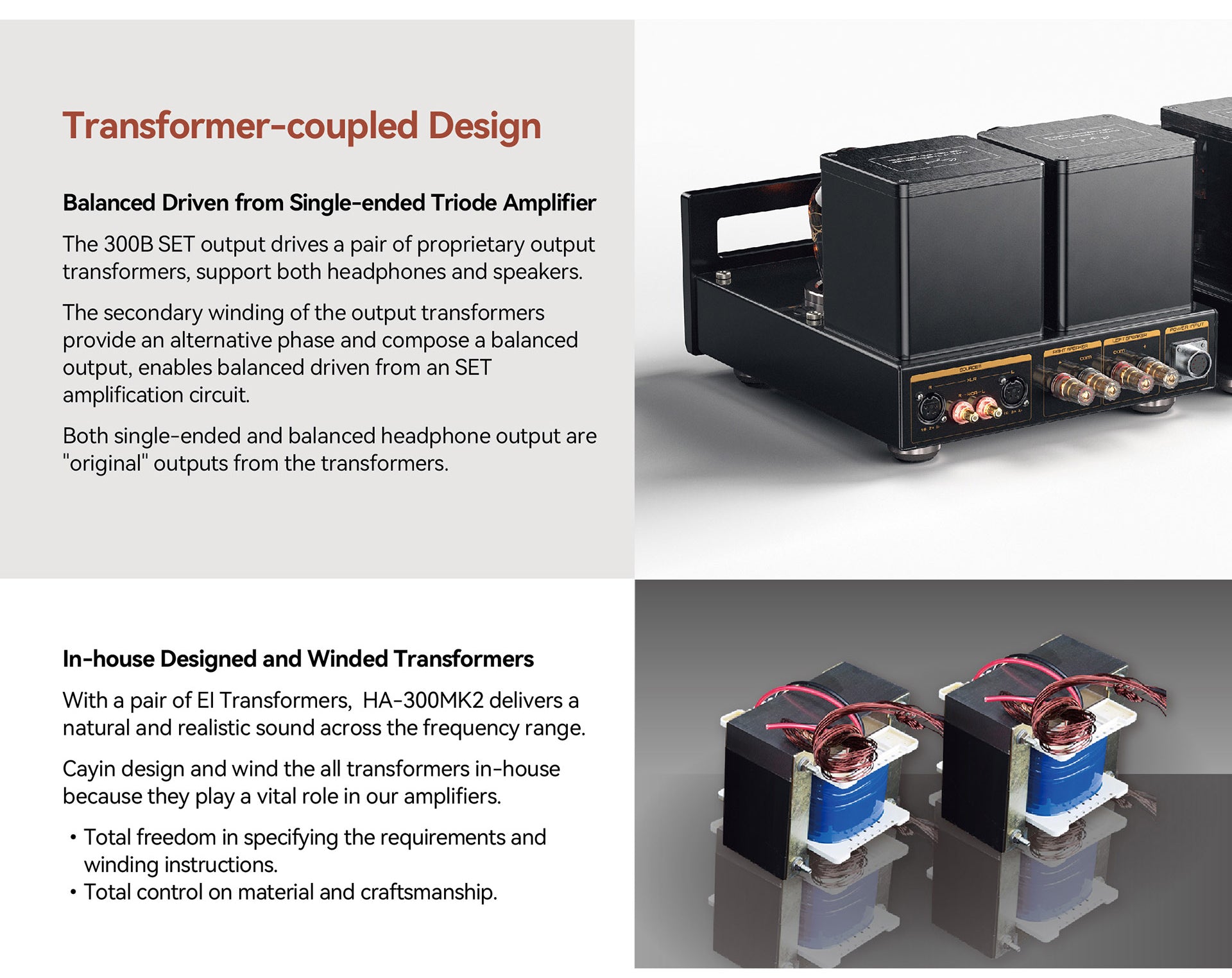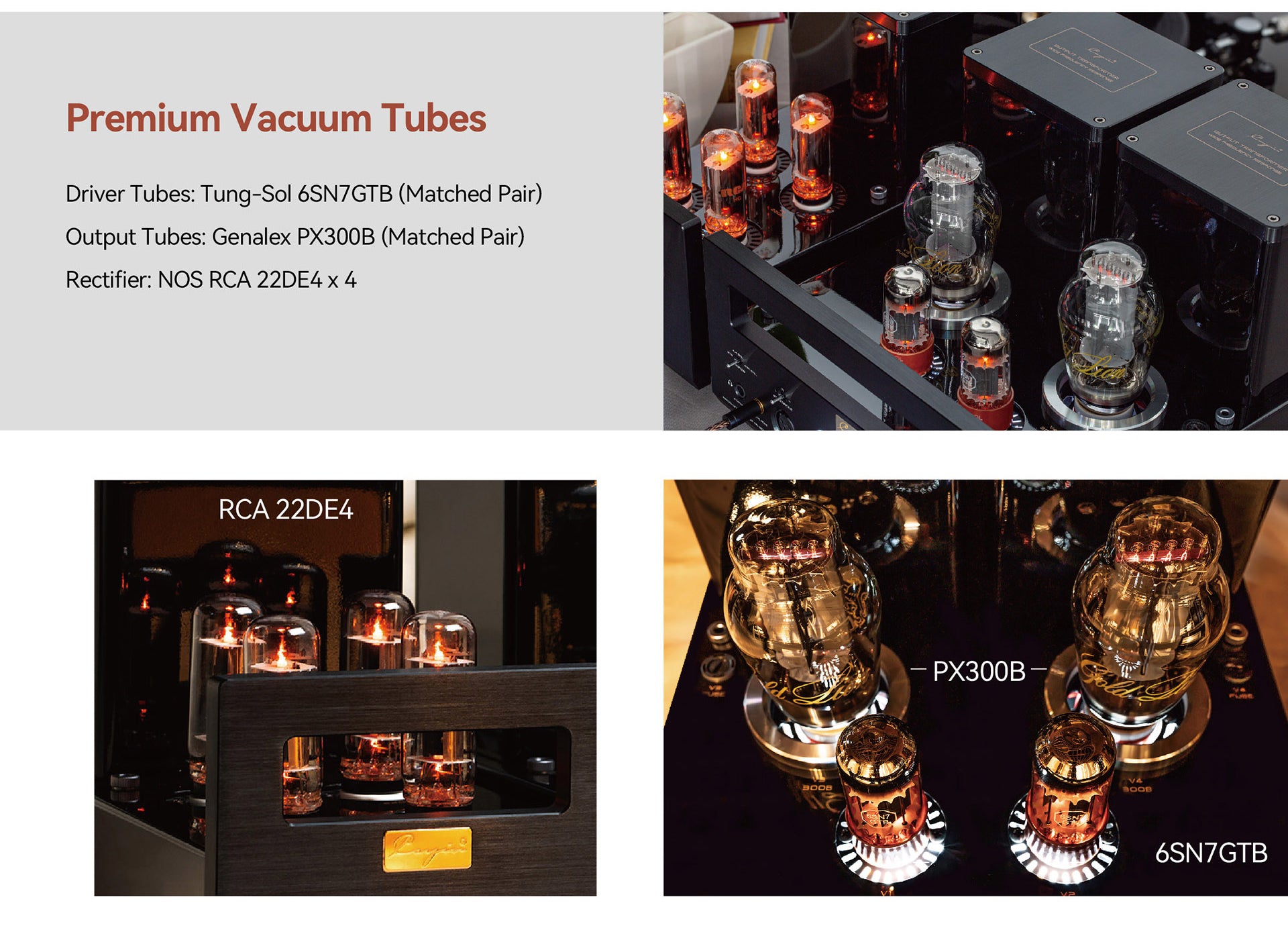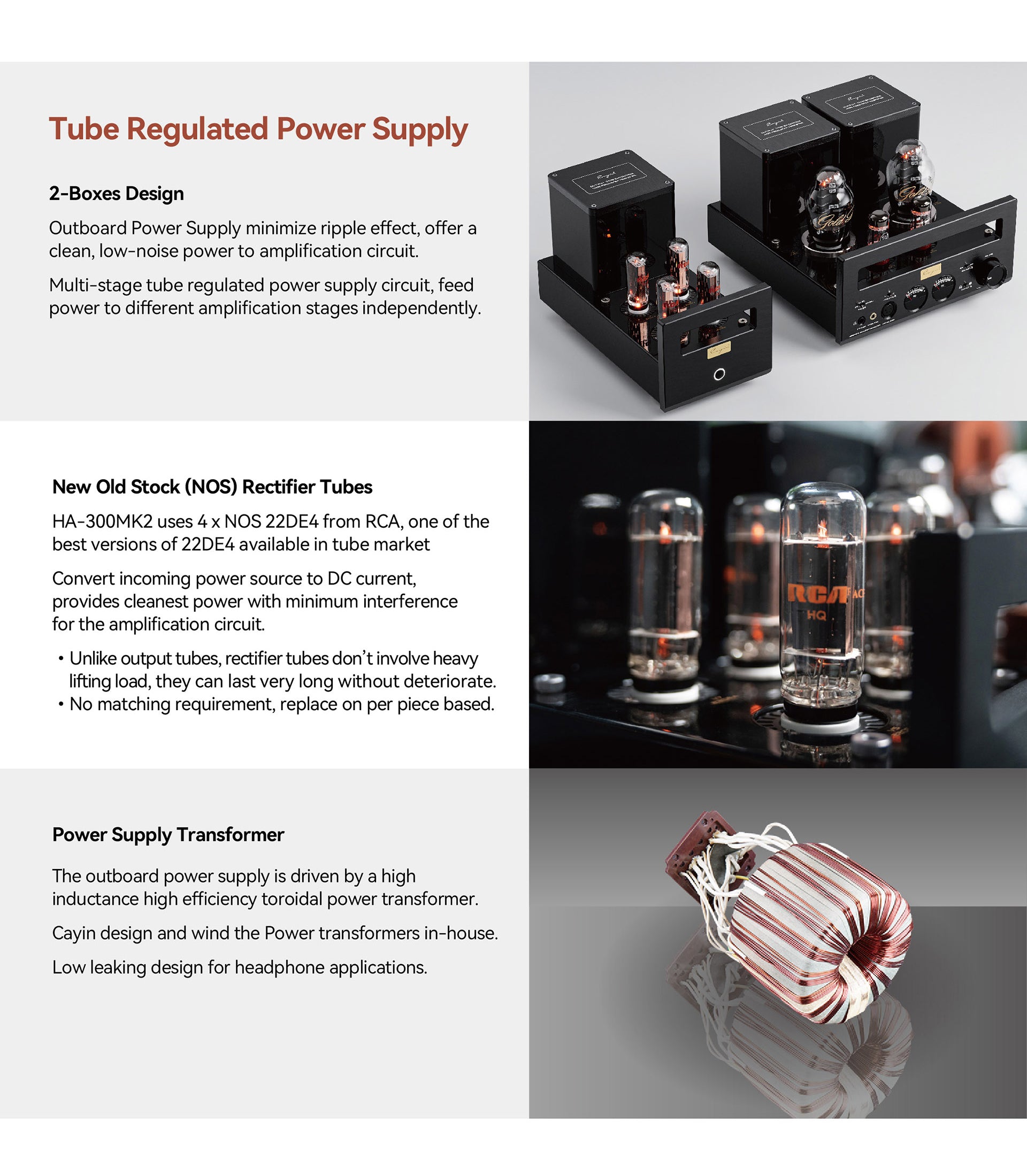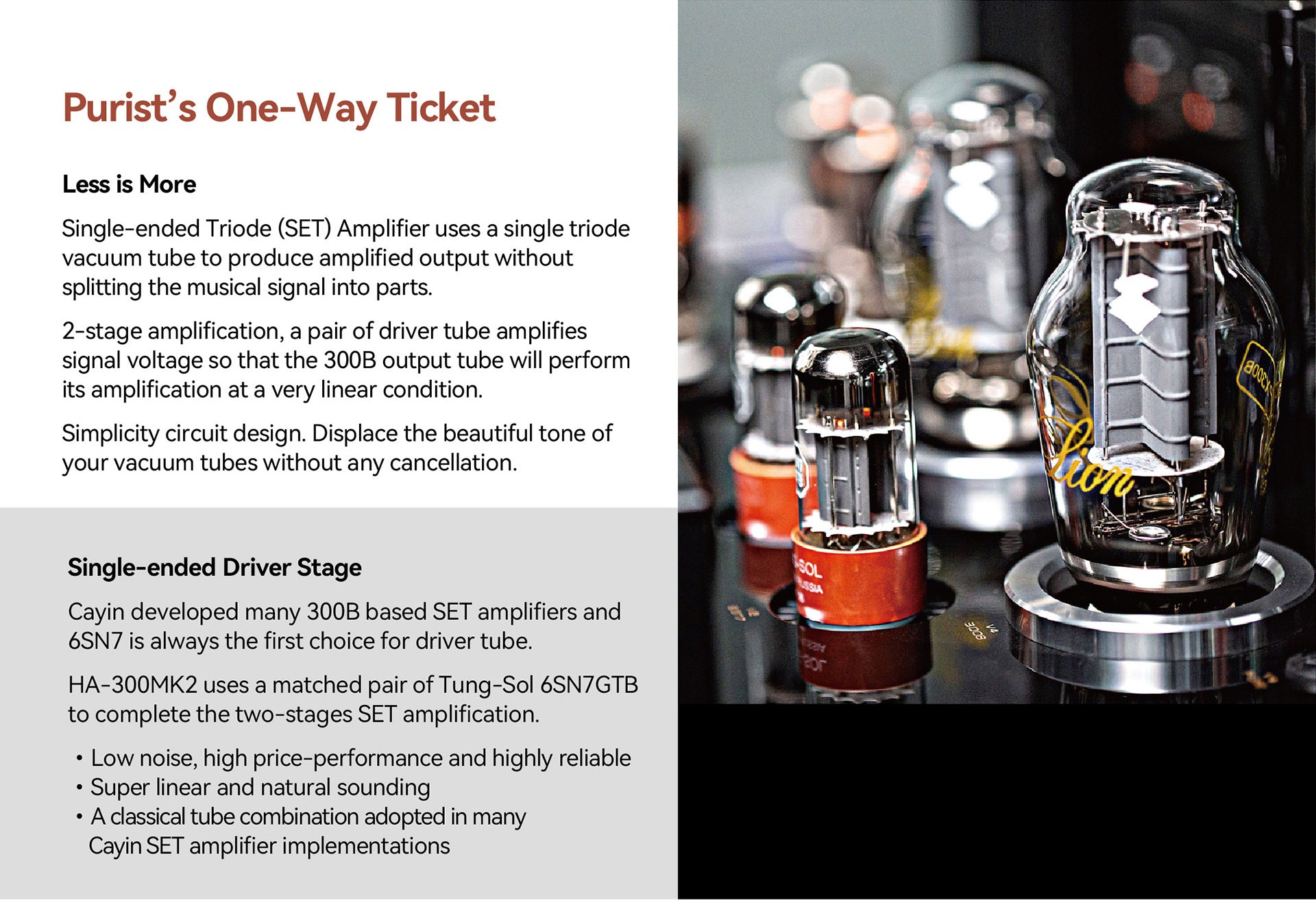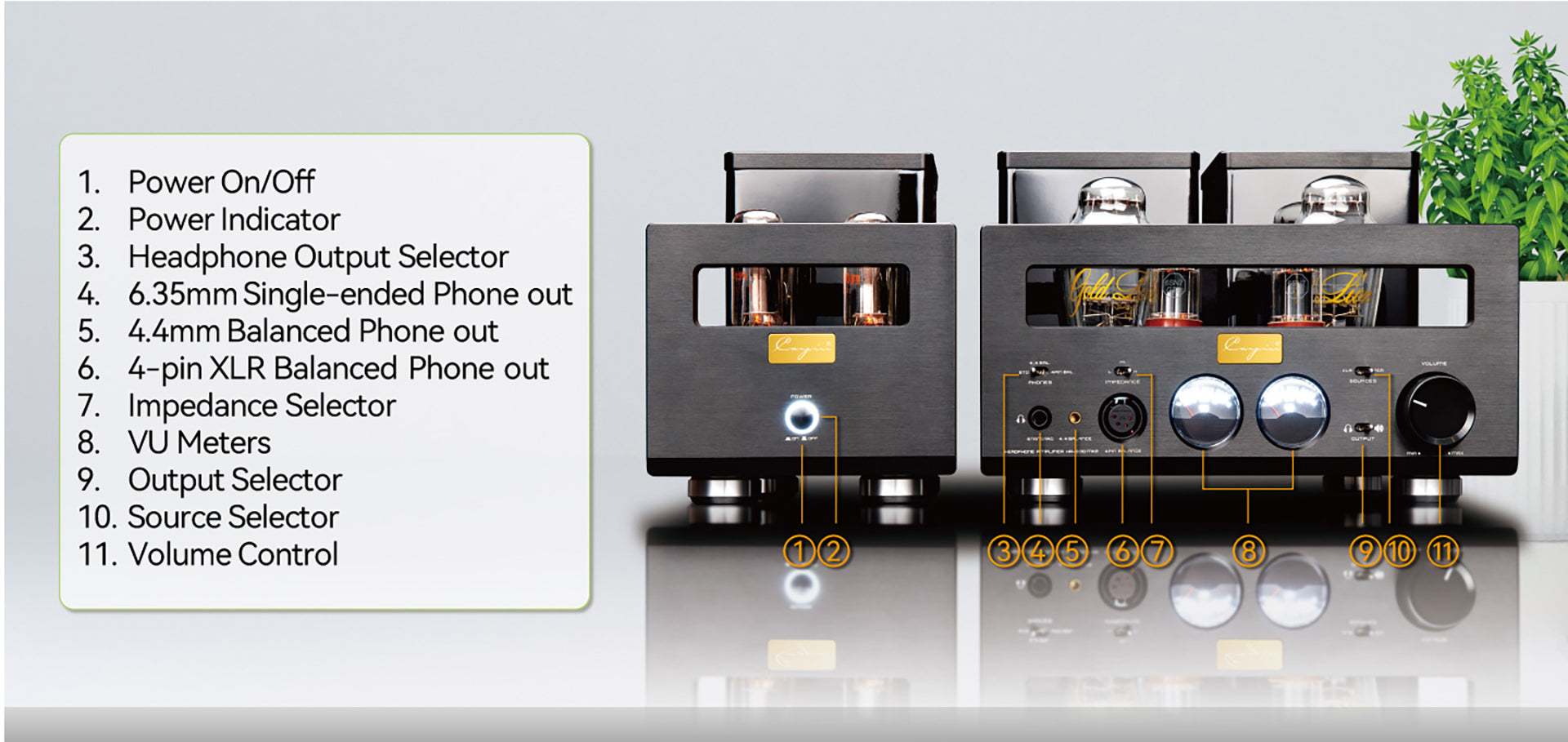 Cayin HA-300 MKII Flagship tube headphone amp
FREE Ground shipping on any order over $600.00! (Some exceptions apply)
If item is in stock, it will ship within 2 business days, please contact the store to ensure availability.
905-881-7109
Info@audioexcellence.ca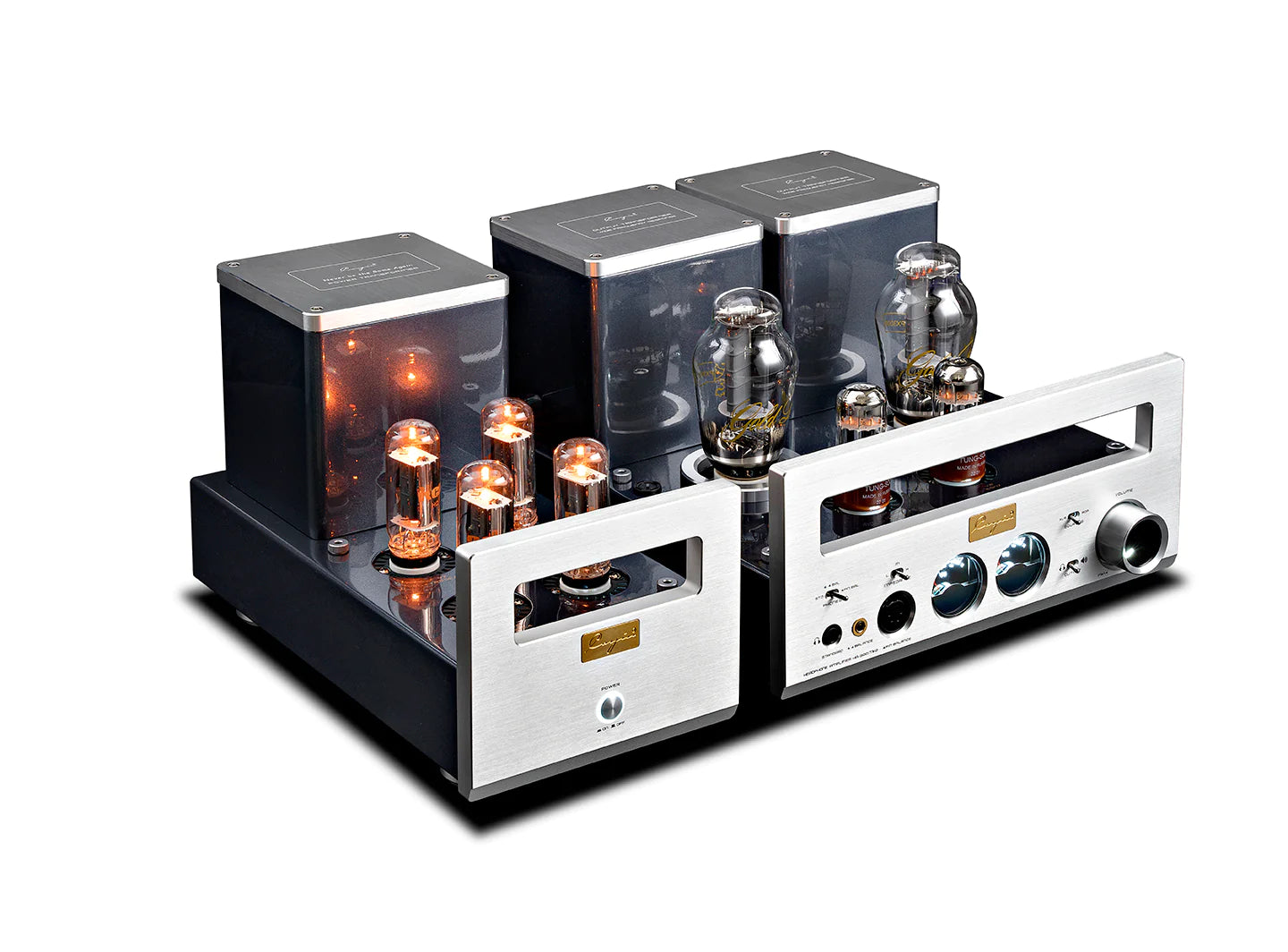 Cayin HA-300 MKII Flagship tube headphone amp
The HA-300MK2 is a Class A Transformer-coupled headphone and speaker Single-ended Triode Amplifier (SETA). It uses a matched pair 300B Direct Heated Triode as output tube and a matched pair of 6SN7 as driver tube. The tube amplification circuit is operated in Single-ended, that's why it is referred to as SETA, and then feed to a pair of output transformers for single-ended headphones, XLR-4 and 4.4mm balanced headphone output, and one set of speaker terminals.
Features
Single-ended Direct-Heated Triode design, brings out the charm of the tubes with natural and realistic music playback.
Driver Tube: matched pair of Tung-Sol 6SN7GTB
Output Tube: matched pair of Genalex PX300B
Rectifier Tube: 4 pieces of NOS RCA 22DE4
Support Balanced (XLR) and single-ended (RCA) input, balanced input will transform to single-ended through a pair of input transformer.
The output from 300B will feed into a pair of custom design in-house manufactured high quality EI output transformer for speaker, single-ended (6.35mm) or balanced (4-pins XLR and 4.4mm) headphone output.
Choice of three impedance matched headphone outputs (L, M and H) to make sure HA-300MK2 can handle vast variety of headphones satisfactory.
Powerful headphone output, handle demanding headphones with ample headroom.
Custom make silica gel shock absorber as anti-shock buffer between critical tube components, chassis mainframe and tube socket, remove microphonic of 300B DHT effectively and provide quiet and realistic playback from sensitive headphones.
Minimize interference by reinforcing shielding of transformers, effective circuit layout and optimized circuit design
60sec startup delay circuit to enhance circuit protection and minimize pop noise when startup.
One set of speaker terminal as alternative output, can be used as an integrated speaker amplifier with 8 watt per channel Class A output.
Outboard power supply provides pure and steady power for the amplification circuit with minimum interference.
Custom design in-house manufactured high quality toroidal power transformer and EI output transformers.
High voltage power rectification with set of four NOS RCA 22DE4 tubes.
Two-boxes design with multi-stage tube regulated power supply reduce interference to signal amplification effectively through independently regulated power supply for voltage amplification circuit. Optimize power provision to all circuit and enhance audio performance significantly.
Point-to-point Wielding to ensure shortest signal path and enhance the transparency and refinement of audio performance
High-Precision JRC MUSES72320V electronic volume controller with 41-steps ALPS balanced potentiometer to provide low noise and accurate volume control.
Premium grade MultiCap coupling capacitor improves resolving capability and soundstage.
High quality shielded silver-plated cable for internal wiring, minimize interference during internal transmission.
Beautifully design and crafted VU meter
Lock On quick-release aviation grade copper connectors with silver plated Teflon umbilical cable for outboard power supply connection.
Detachable vacuum tube shielding cage, easy to detach and install.
Weight & Dimensions
Output Tube
Gold Lion Genelax PX300B
Driver Tube
Tung-Sol 6SN7GTB
BAL Phone Output
4.4mm, 4-pin XLR
Output Transformer
Wide bandwidth EI transformer with reinforcing shielding
Power Supply Transformer
Wide bandwidth toroidal transformer with reinforcing shielding and lower ripple
Volume Control
JRC MUSES72320V volume controller with 41-steps ALPS balanced potentiometer
Coupling capacitor
Custom AudioCapX MultiCap
Fuse for Output Tube
User-replaceable on amplifier chassis
Power Connectors
Locking quick-release aviation-copper connectors
Umbilical cable
Low internal resistance low loss silver plated Teflon