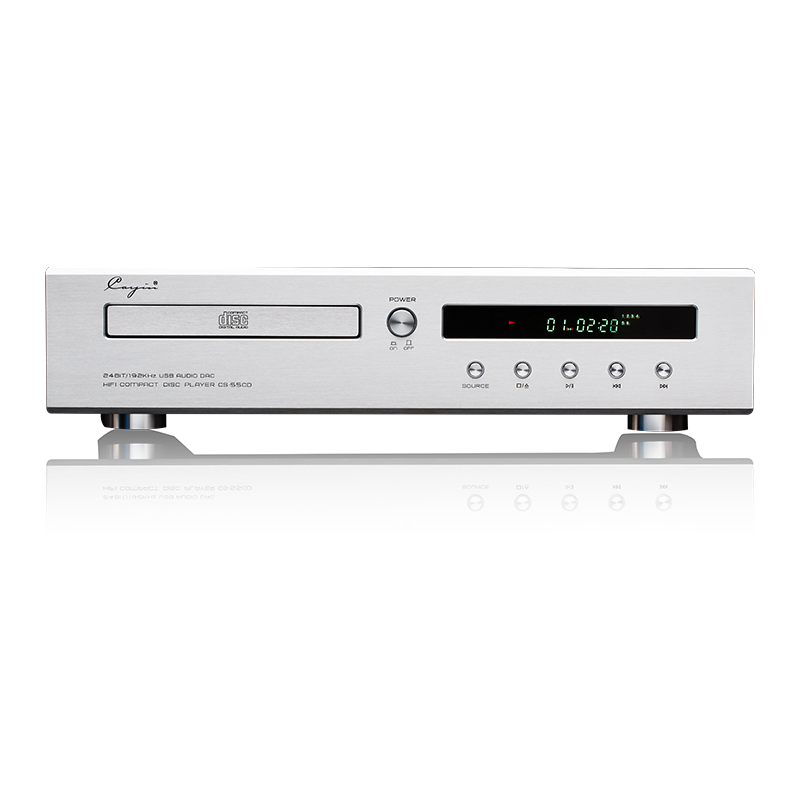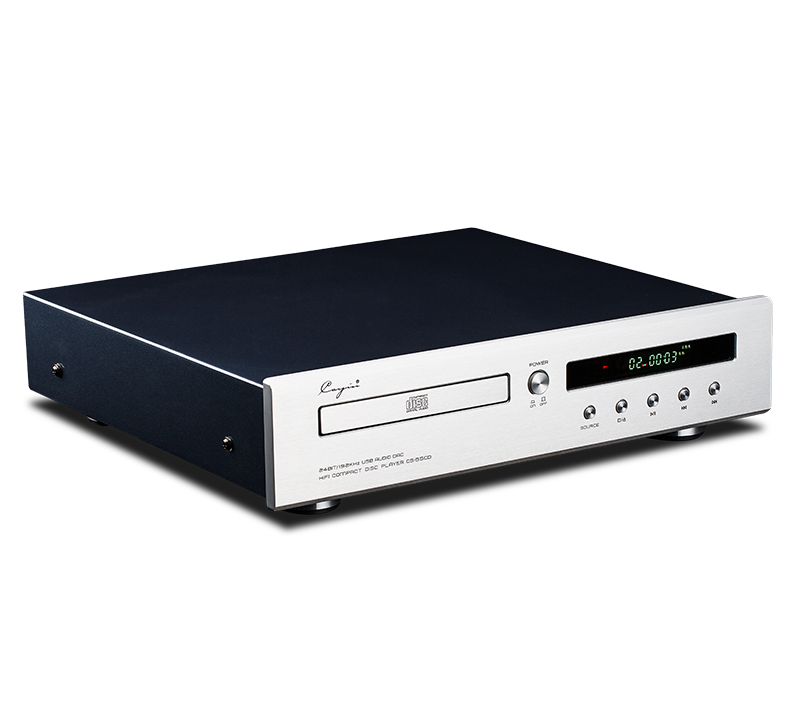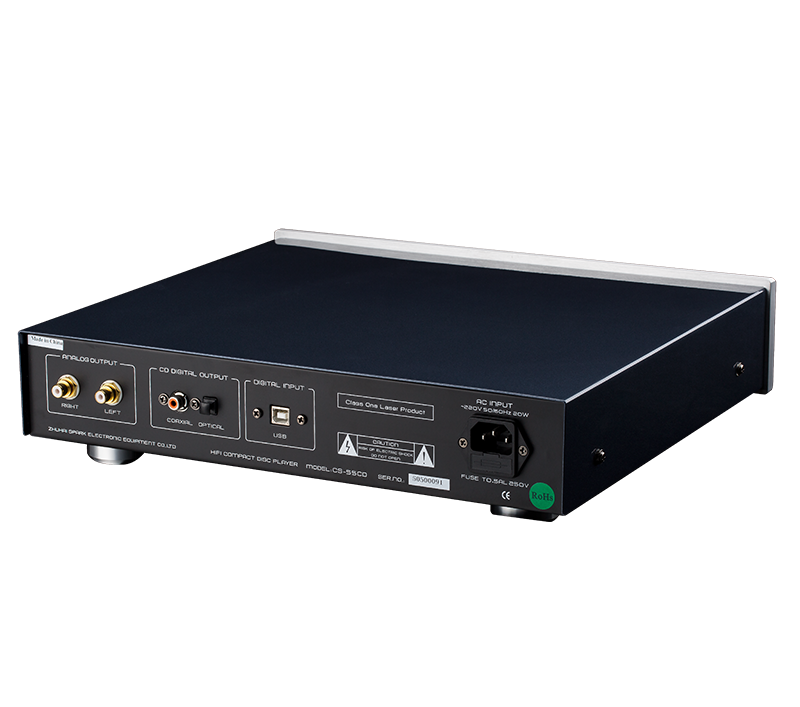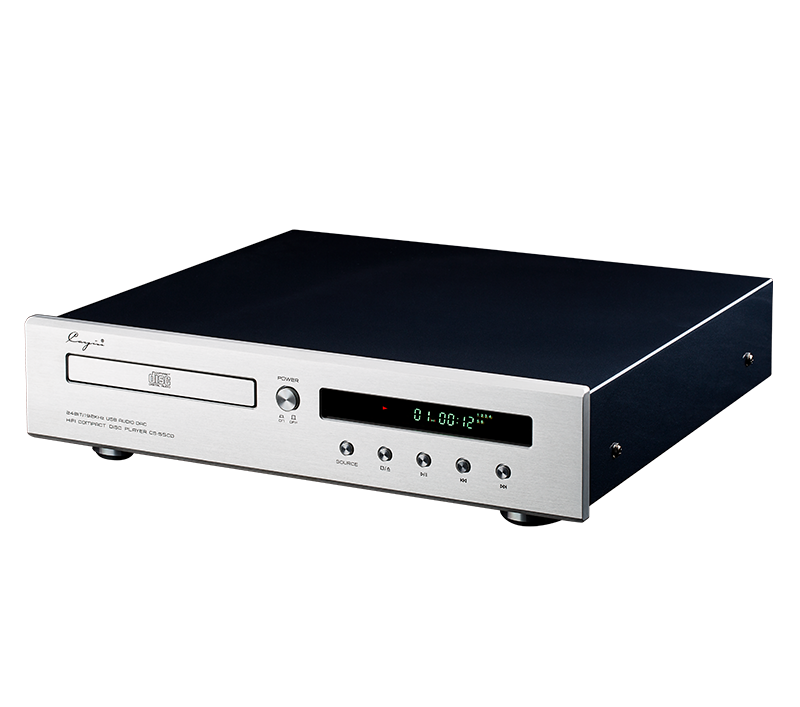 Cayin CS-55CD Hybrid CD Player with USB DAC Input
FREE Ground shipping on any order over $600.00! (Some exceptions apply)
If item is in stock, it will ship within 2 business days, please contact the store to ensure availability.
905-881-7109
Info@audioexcellence.ca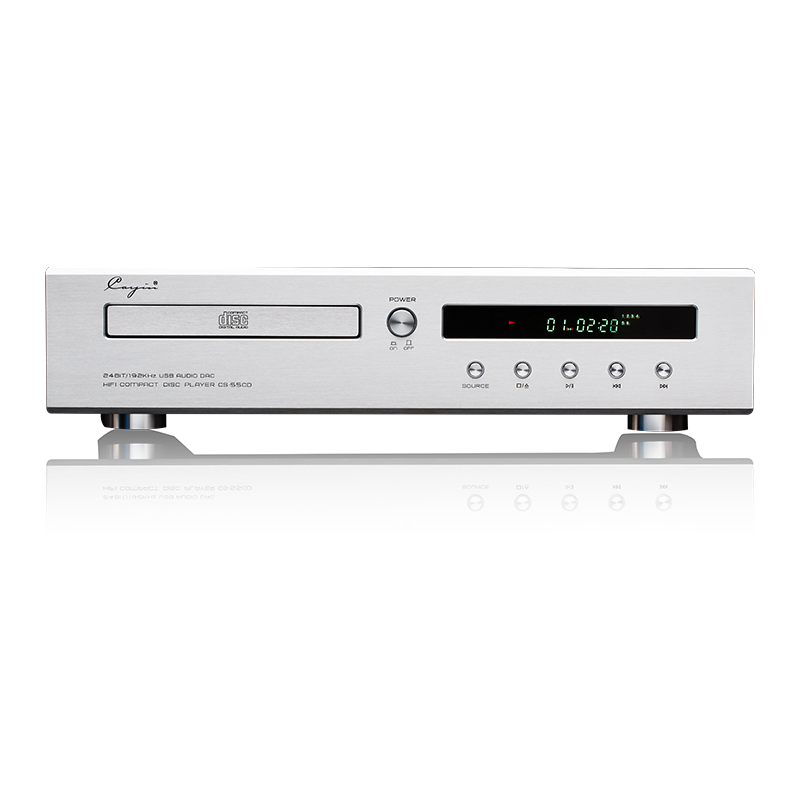 Cayin CS-55CD Hybrid CD Player with USB DAC Input
Experience exceptional audio performance with our product featuring outstanding USB audio technology. This advanced technology leverages high-speed USB 2.0 to receive and decode 32-bit/384kHz high-resolution digital signals, ensuring unparalleled audio quality.

For high-quality digital-to-analog conversion, we have incorporated the Texas Instruments PCM5101 DAC chipset, guaranteeing accurate and precise signal conversion.

The analog output circuit utilizes a 12AU7 tube, providing a warm and rich audio experience. In addition, the product features a high-quality audio operational amplifier circuit for enhanced sound reproduction.

With optical and coaxial digital output interfaces, you can easily connect to other devices and enjoy your audio content with utmost convenience.

To ensure clean and stable power supply, our product is equipped with a high-quality low magnetic leakage Toroid power transformer. This helps minimize interference and optimize audio performance.

The VFD dynamic display offers clear and intuitive information, enhancing the user experience. The product's heavy-duty chassis, featuring a thick aluminum front plate, not only provides durability but also contributes to better sound insulation and shielding.

You can control the product effortlessly with the full IR remote control, available in both plastic and aluminum versions. The aluminum remote control also has the capability to control the matched amplifier, providing seamless integration and control.

Depending on your needs, you have the option to choose whether to pre-install the USB input or not, allowing for customization based on your preferences.

The product is available in two attractive front finishes: Silver and Black, providing options to match your aesthetic preferences.
Features
1. CD PLAYER:
Support CD,CD-R,16-bit 44.1kHz
2. Digital Input
Optical input: 16/24-bit 44.1-192kHz
Coaxial input: 0.5V @75Ω,16/24-bit 44.1-192kHz
USB Audio :
Compatible with Audio Class 1.0 and Audio Class 2.0. Support Windows 7® Windows 8® Windows 8.1® Windows 10® and Mac OS(10.6.3andabove)
2. Digital Output
Optical output: 16/24-bit 44.1-192kHz. According to the IEC958 standard. Coaxial output: 0.5V @75Ω,16/24-bit 44.1-192kHz,According to the IEC958 standard. AES/EBU output: 110Ω,16/24-bit 44.1-192kHz,According to the IEC958 standard.  Output level: 2.3V±2dB
 Frequency response: 20Hz~20kHz±0.5 dB
 Distortion and noise: ≤-60dB
 S/N ratio: >100dB
 Dynamic range: >110dB
 Channel separation(1kHz): <-80dB
 Power requirements: ~230V±5% 50Hz
 Weight: ≈12kg
 Dimension: ≈420mm×372mm×117mm
 Power consumption: 45W