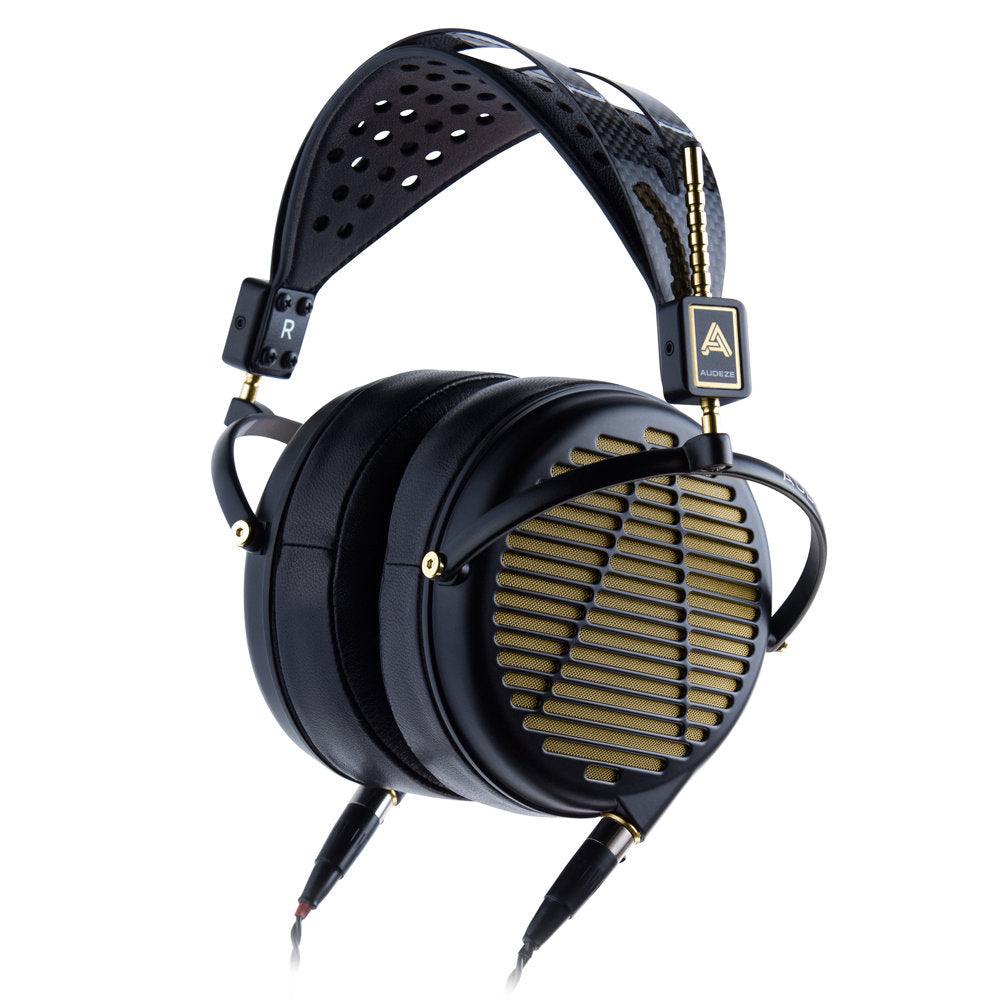 Audeze LCD-4z Headphones
FREE Ground shipping on any order over $600.00! (Some exceptions apply)
If item is in stock, it will ship within 2 business days, please contact the store to ensure availability.
905-881-7109
Info@audioexcellence.ca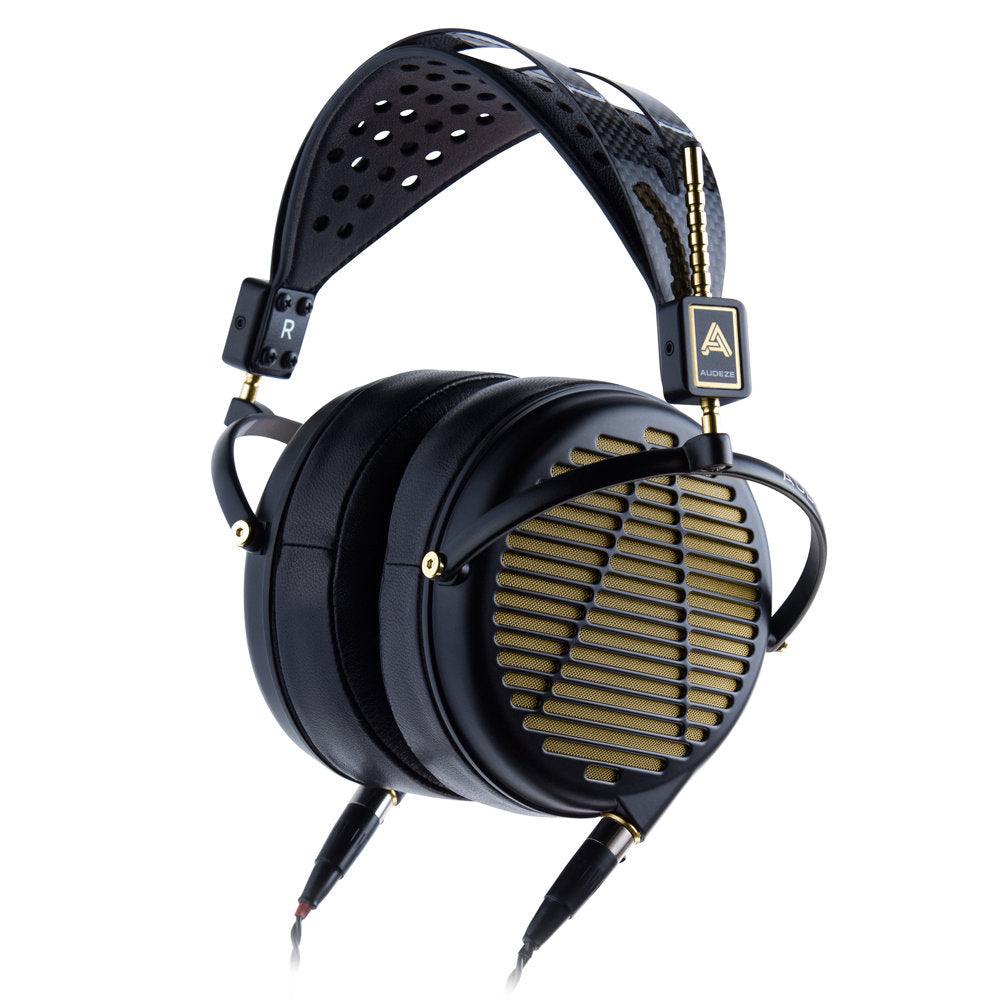 Audeze LCD-4z Headphones
Audeze's Proprietary Difference
Planar Magnetic Technology
Near weightless nano-scale diaphragm: The LCD-4z features our most advanced diaphragm design; our exclusive nano-scale film actually weighs less than the air it displaces! Benefits include faster response for better transient/impulse response, imaging, and the flattest, deepest, most accurate bass response of any headphone available.

Audeze nearly doubles the magnetic force: Double Fluxor™ Magnet Arrays bring the magnetic flux to 1.5 Tesla, nearly doubling the power driving the diaphragm for improved transient response and far greater resolution.

Precise Imaging: Patented Fazor Element waveguide reduces diffraction of soundwaves resulting in improved treble response, transparency and imaging.

Near zero distortion: Combining our Fluxor™ magnet arrays, nano-scale diaphragm, Fazors, Uniforce voice coil, and other features, the LCD-4 and LCD-4z give you even lower distortion and greater accuracy - usually 1/10th the distortion of conventional headphones.


Designed, engineered, and handcrafted in our California factory
The LCD-4z headphone is thoroughly engineered and meticulously hand-built using the finest materials combined with cutting-edge planar magnetic technology. We closely match transducers to within +/- 1 dB.

The quality of the entire structure guarantees years of trouble-free listening. Our cutting-edge designs and circuit technologies have created a breathtakingly beautiful sounding headphone.nding headphone.
Features
Planar magnetic technology: The LCD-4z headphones utilize Audeze's proprietary planar magnetic technology for improved sound quality and accuracy.
Nano-scale diaphragm: The headphones feature a nano-scale diaphragm that weighs less than the air it displaces for enhanced responsiveness and accuracy.
Double Fluxor magnet array: The LCD-4z headphones use a double Fluxor magnet array to provide a powerful magnetic field for increased efficiency and improved bass response.
Fazor waveguides: The headphones feature Fazor waveguides, which improve the phase coherence of the sound waves for a more natural and lifelike sound.
Lightweight and comfortable: Despite their advanced technology, the LCD-4z headphones are lightweight and comfortable to wear for extended listening sessions.
High sensitivity and low impedance: The headphones have a high sensitivity of 98dB/1mW and a low impedance of 15 ohms, making them easy to drive with a wide range of audio sources.
Premium materials: The headphones are crafted from high-quality materials, including a magnesium housing, carbon fiber headband, and lambskin leather earpads, for a premium look and feel.
Specifications
Transducer type: Planar magnetic Magnetic structure: Double Fluxor™ magnet array Phase management: Fazor Magnet type: Neodymium N50 Diaphragm type: Nano-scale Uniforce™ Transducer size: 106mm Maximum power handling: 5W RMS Maximum SPL: >130dB Frequency response: 5Hz - 20kHz extended out to 50kHz THD: <0.1% at full power Impedance: 15 ohms Sensitivity: 98dB/1mW (at Drum Reference Point) Minimum power requirement: >100mW Recommended power level: 1W - 4W
Weight & Dimensions
Weight: 600g (without cable)
Earpad dimensions: 4.75in x 3.25in
Overall dimensions: 9.17in x 7.75in x 3.94in