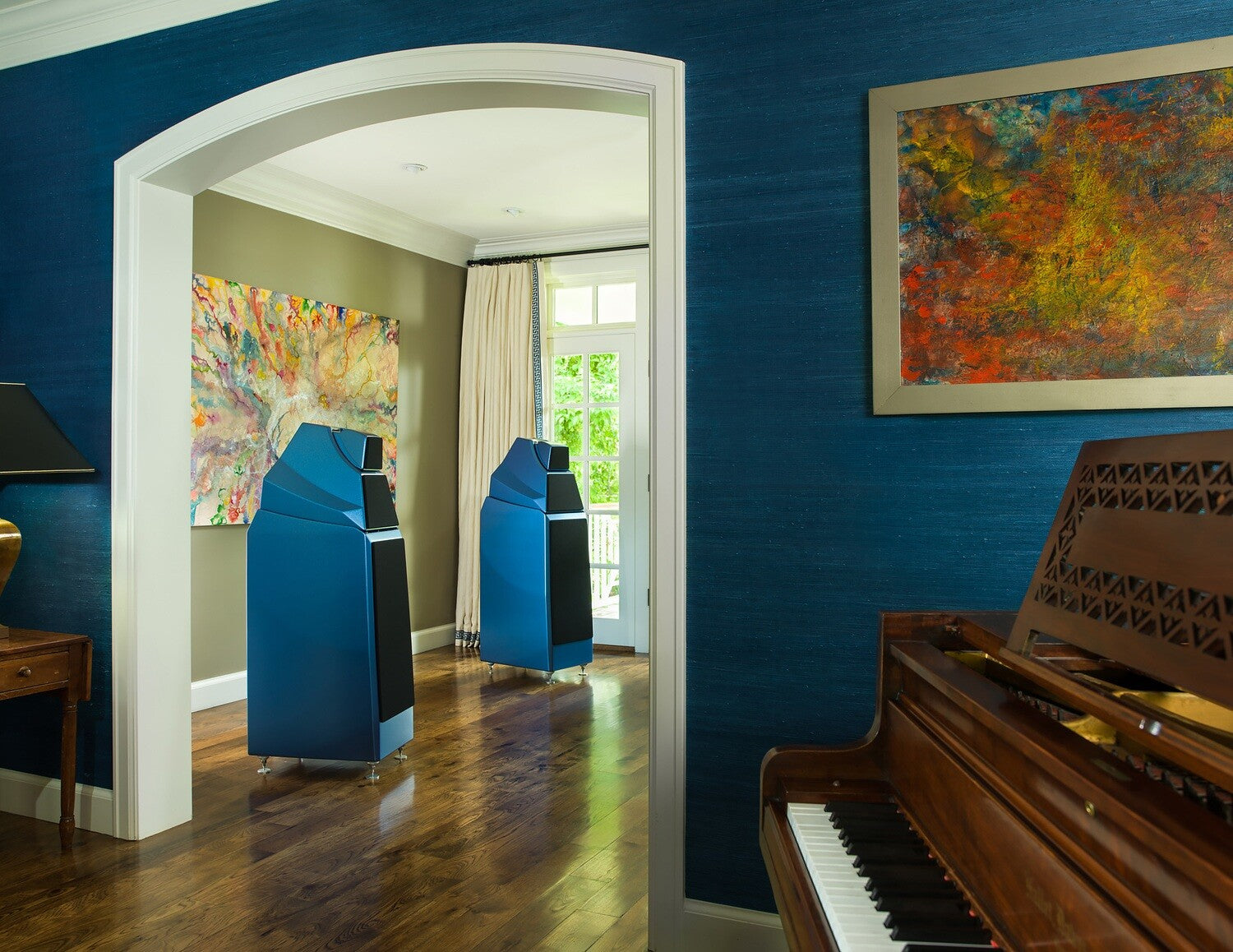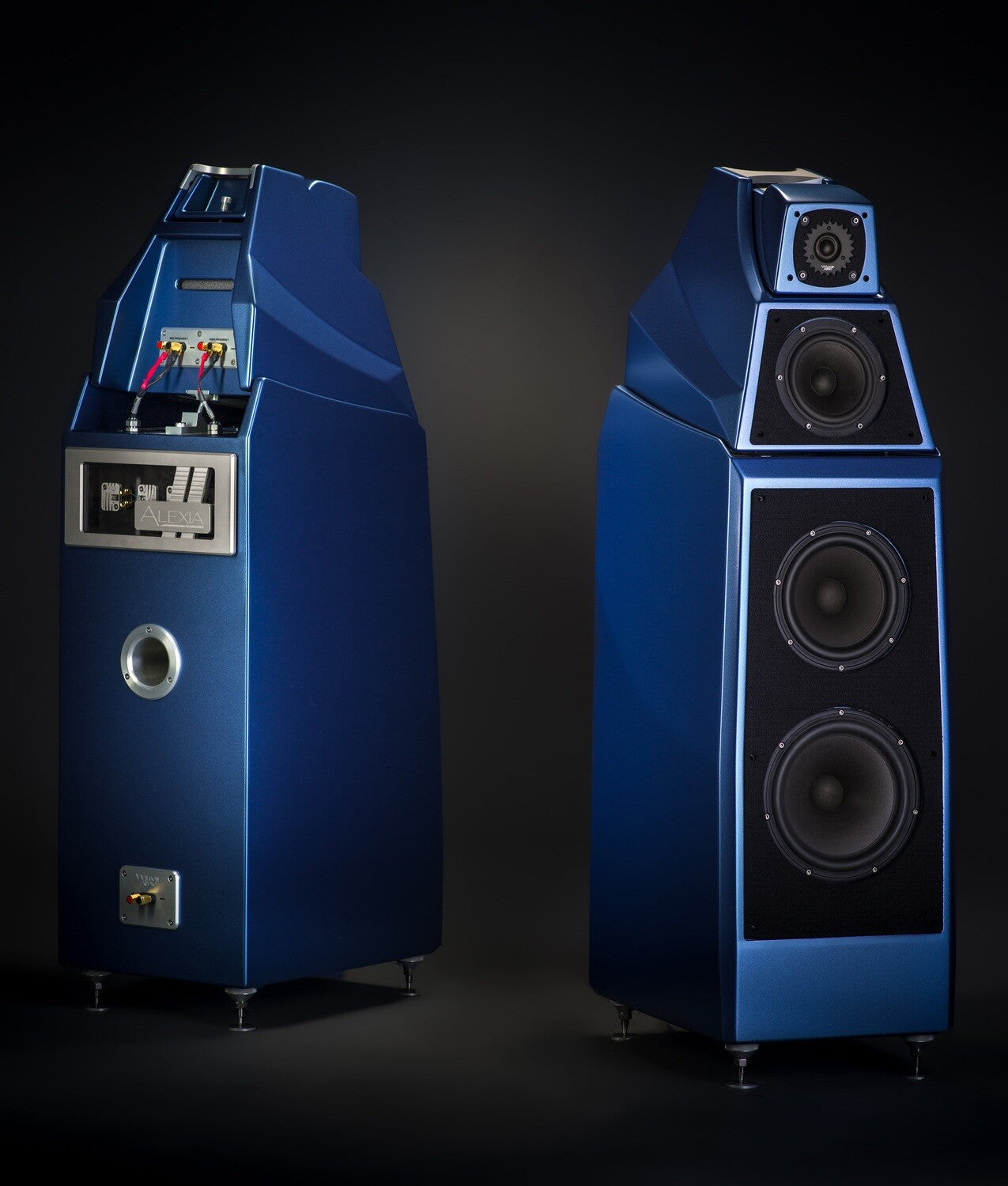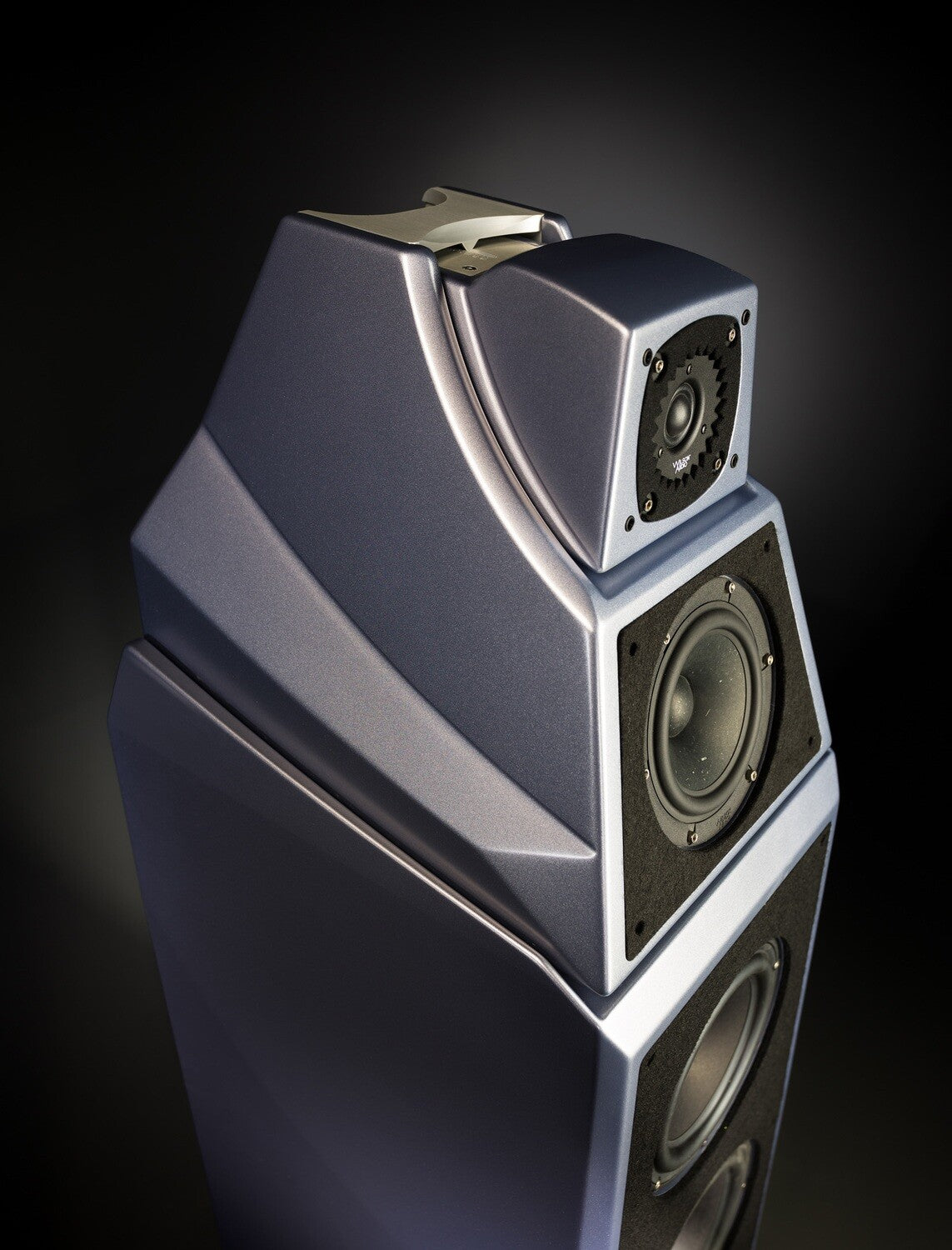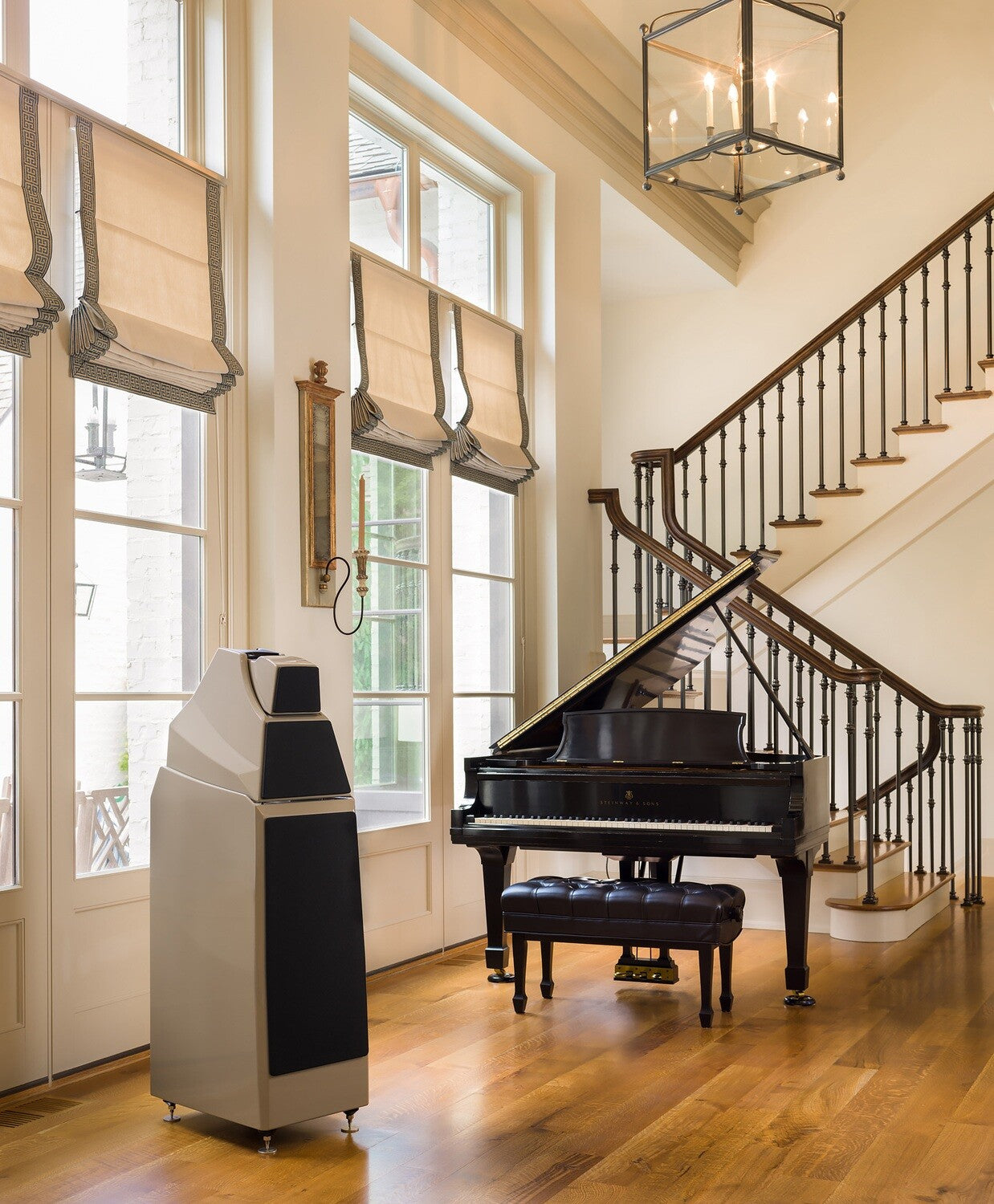 Wilson Audio Alexia V
905-881-7109
Info@audioexcellence.ca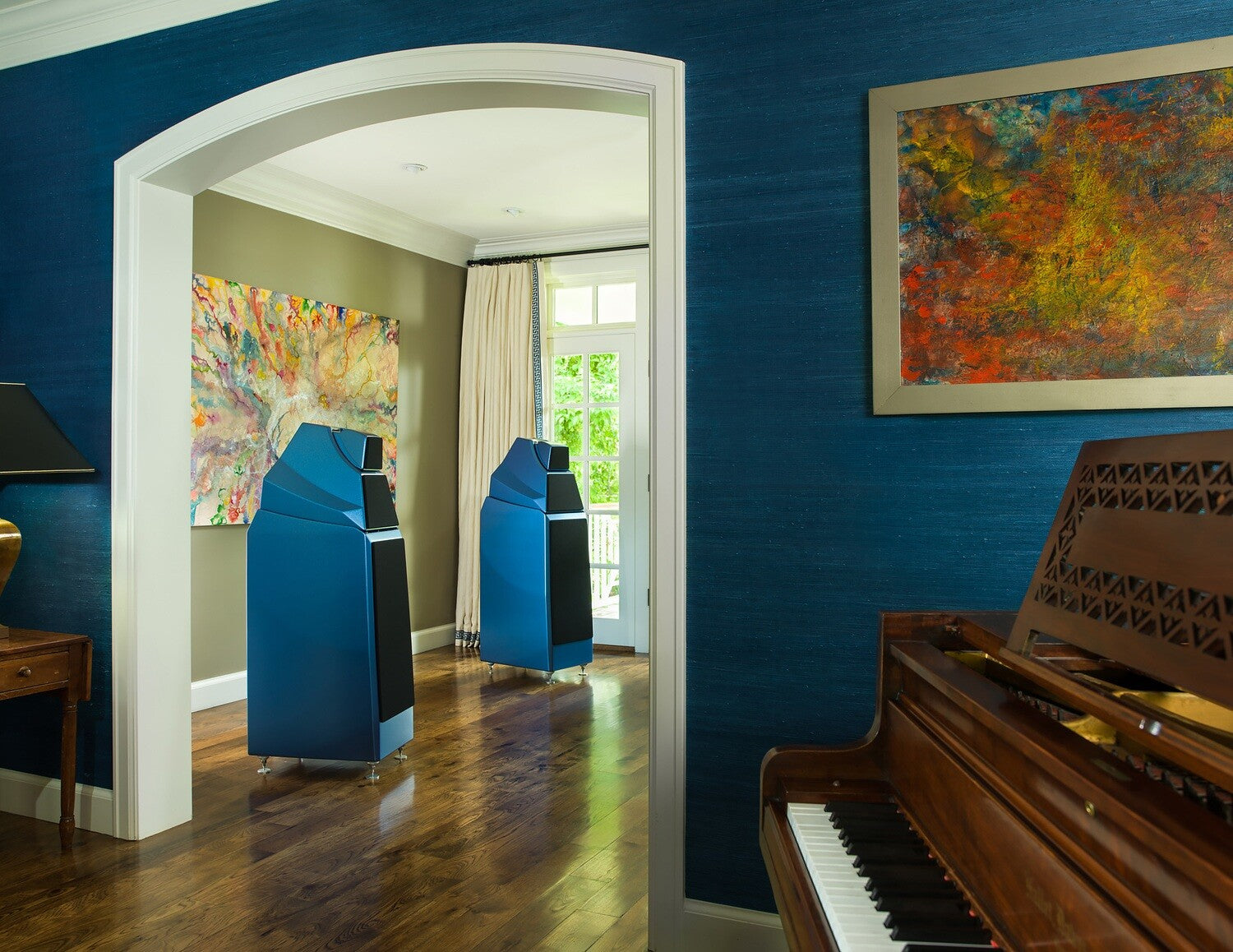 Wilson Audio Alexia V
Wilson Audio is well known for its continuous pursuit of "Excellence in All Things™" and persistent R&D advancements. As development finished on Alexx V® and as Alexia® Series 2 reached its five year anniversary, Wilson Audio's Engineers were put to the test to see how far they could push Alexia's performance envelope. What unfolded is nothing short of remarkable. More than thirty areas of improvement were identified and refined. Benefiting from the enormous evolutions found in Chronosonic XVX® and Alexx V, Alexia V truly sits upon the shoulders of giants.

V-Material is nested in the top of the woofer and midrange enclosures for increased vibration mitigation and control. By using X-Material throughout all three modules, and methodically refining the internal bracing and panel thicknesses, Wilson Audio's Engineers have enhanced enclosure damping to a new standard for this product category.

•Wilson Audio Acoustic Diodes.
Included with Alexia V is a complete set of Wilson Audio Acoustic Diode. An all-new spike system launched with Alexx V, which has been completely upgraded from our standard spike system, and features a novel combination of austenitic stainless steel and V-Material. This coupling system was created by Wilson Audio's Special Applications Engineering (WASAE) division and has superlative vibration management that reveals far greater dynamic nuances across the entire frequency spectrum.

•CSC Tweeter.
First introduced in the Alexx V, Wilson's Convergent Synergy Carbon (CSC) Tweeter now finds a place in the Alexia V. This unique and complex carbon fiber rear-wave chamber is constructed entirely in-house on one of our many dedicated 3D printers. Listening to the results of this special tweeter, one can't help but get lost in its ability to present an unprecedented level of ambient retrieval and exceptional harmonic expression.

•Crossover
Each custom capacitor used in both of Alexia V's crossovers has been wound and finished at Wilson Audio's in-house capacitor manufacturing department (Reliable Capacitors). These unique capacitors are made to industry leading tight tolerances. The AudioCapX-WA capacitors, along with fine-tuning in the crossover topology, have contributed to a new standard in loudspeaker low-level resolution.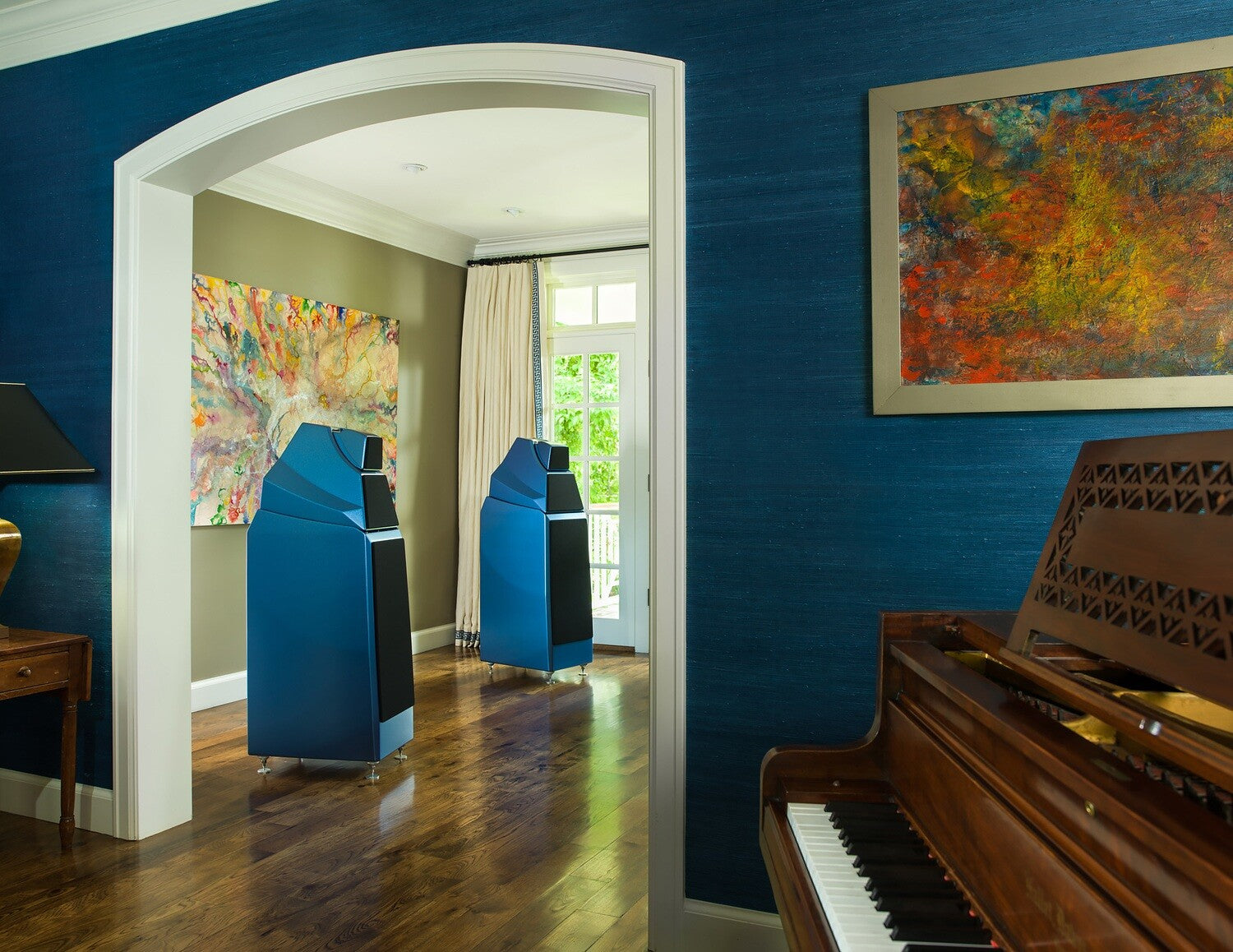 Specifications
Sensitivity: 90 dB @ 1 Watt @ 1 Meter @ 1 kHz
Nominal Impedance: 4 ohms / minimum 2.59 ohms @ 84 Hz
Minimum Amplifier Power: 20 Watts per channel
Frequency Response: 19 Hz – 33 kHz +/- 3 dB Room Average Response [RAR]
Drivers: 8" woofer, 10" woofer, 7" mid, 1" tweeter
Enclosure Type Woofer: Rear Ported
Enclosure Type Midrange: Rear Vented
Enclosure Type Tweeter: Sealed
Weight & Dimensions
Dimensions:
Height: 50 15/16 inches (129.42 cm) w/o spikes
Width: 15 3/4 inches (40.01 cm)
Depth: 24 3/16 inches (61.41 cm)

System Weight Per Channel (uncrated)
265 lbs each (120.20 kg)
Total System Shipping Weight (approx.)
795 lbs pair (360.61 kg)