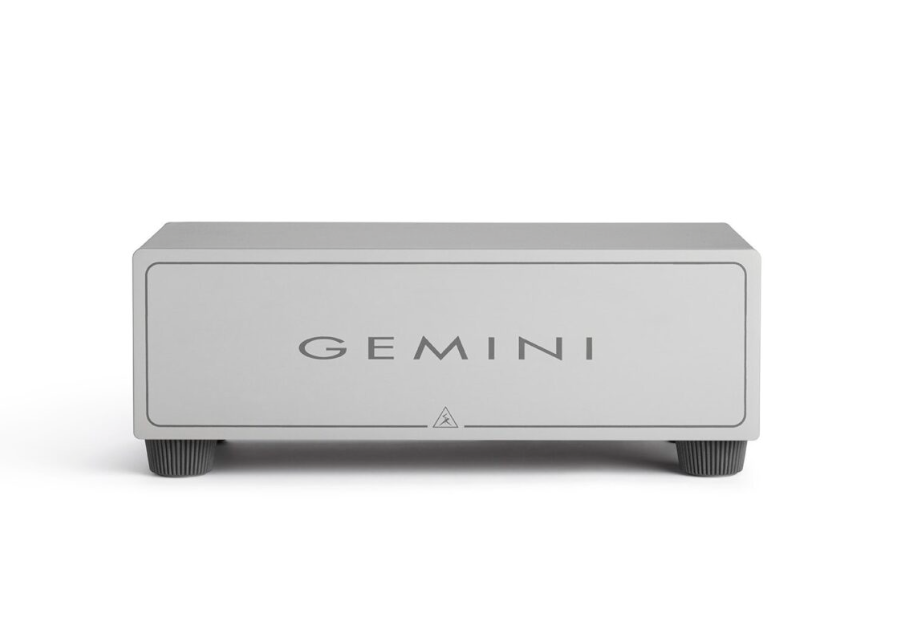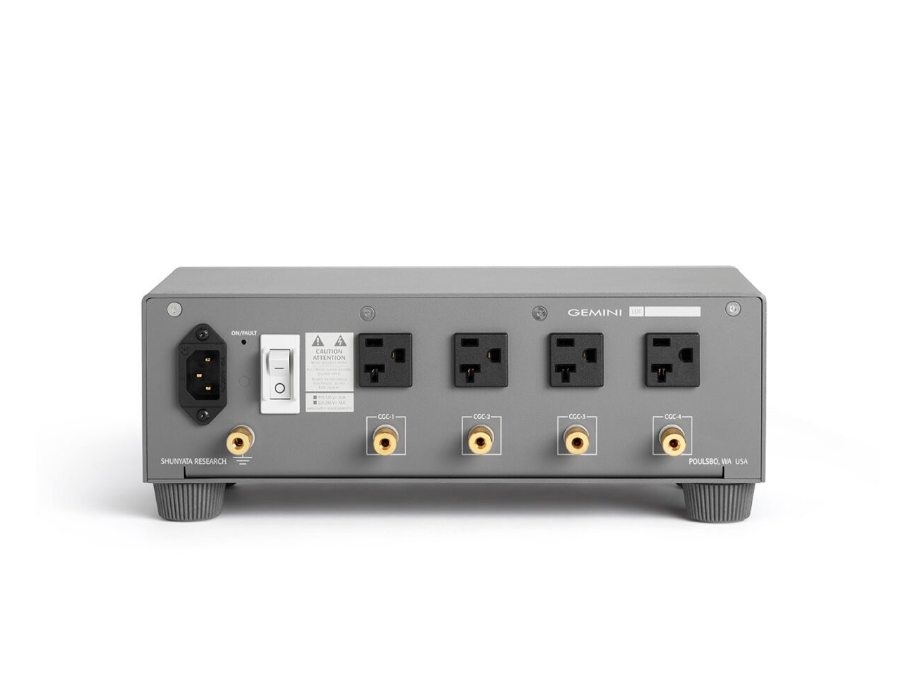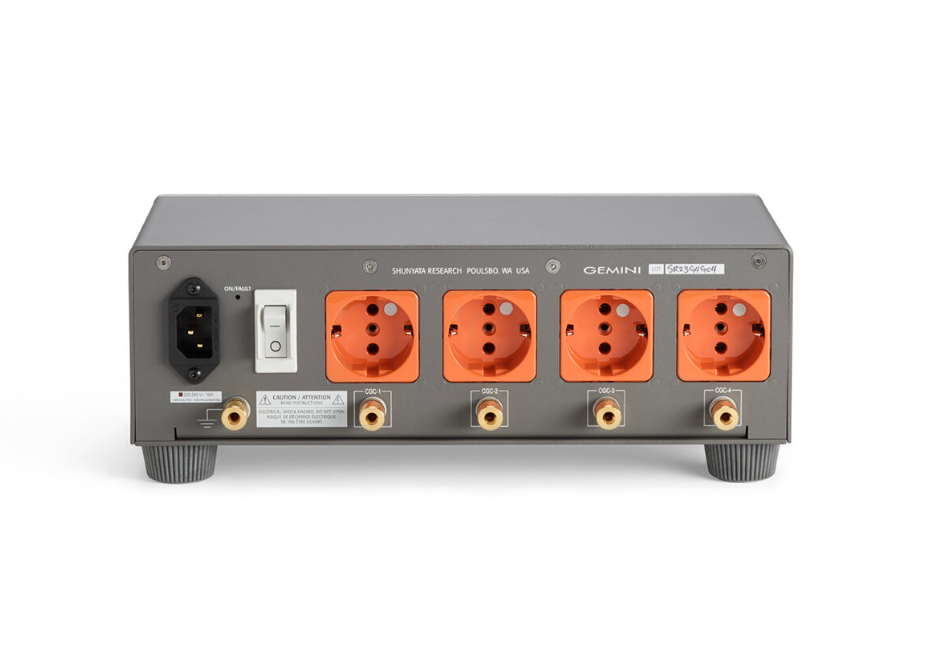 Shunyata GEMINI Power Distributor: US
FREE Ground shipping on any order over $600.00! (Some exceptions apply)
If item is in stock, it will ship within 2 business days, please contact the store to ensure availability.
905-881-7109
Info@audioexcellence.ca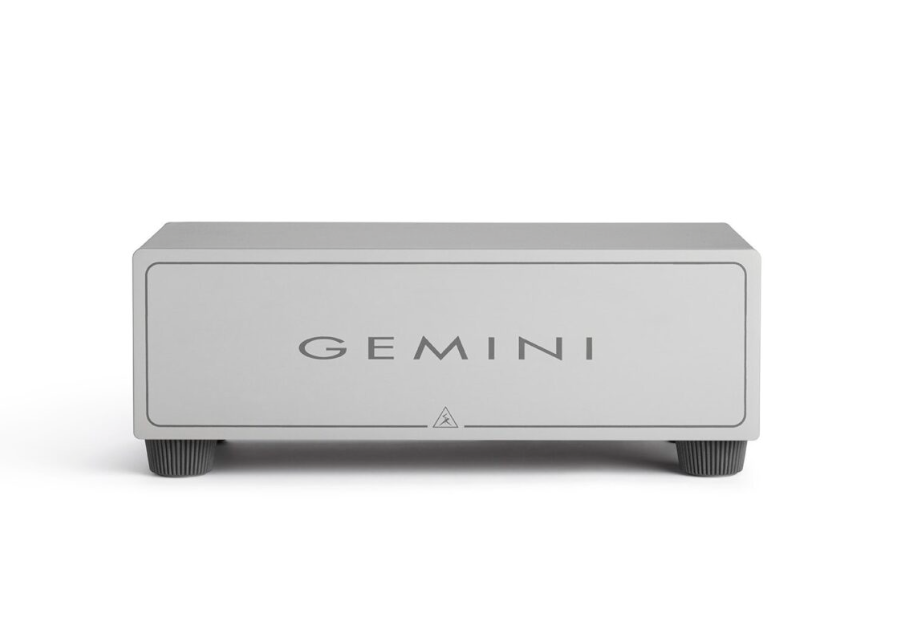 Shunyata GEMINI Power Distributor: US
The GEMINI Model-4 is a unique product that is actually two devices in a single chassis. It includes both a high performance power conditioner and an advanced ground noise reduction hub. It features patented NIC™ noise isolation chamber technology that provides a common grounding point for all components and extends the GEMINI's noise reduction capabilities to all system components. This significantly reduces AC noise and voltage differences between chassis components that may help to reduce potential ground loops.

The GEMINI Model-4 is the perfect solution for simpler high-end systems, headphone systems and for network closets. Headphones are particularly sensitive to power line noise and ground plane noise. Network switches, routers, music servers and computers all respond positively to improved power distribution and ground plane noise reduction. A GEMINI in the network closet provides a very significant performance boost to any audio/video system.
Although the GEMINI Model-4 has a small footprint, it is a high current device capable of powering 200+ watt amplifiers.
Features
The GEMINI Model-4 is a full 20A high-current power distributor. Due to its size, multi-front noise reduction and price, GEMINI is an indispensable product for all customers that wish to maximize performance for headphone system's or system's with fewer components.


When deployed as a power distributor, GEMINI will dramatically improve audio and video quality. If the customer engages the Grounding System (cables sold separately), GEMINI becomes a one-of-a-kind product delivering the ultimate in improved performance and noise-free system operation. GEMINI Model-4 offers four posts for chassis grounding only, which will further diminish noise that would otherwise intrude on fidelity (signal grounding is not provided).
Specifications
DYNAMIC TRANSIENT CURRENT DELIVERY
NIC™ TECHNOLOGY
CCI™ NOISE REDUCTION
CGS - Chassis Grounding System
Electromagnetic Breaker
Cryogenic Processing
Weight & Dimensions
Maximum Voltage:
90-125 VAC r.m.s. unregulated (US)
220-240 VAC r.m.s. unregulated (EU, AS)

Current Ratings:
Input current maximum: 15A (US)
Input current maximum: 16A (EU)
Peak instantaneous current @ 10ms: >1000A
Output current max: 15A

Transient Suppression:
40,000 A @ 8/50 μs

Over-Current Protection:
Hydraulic Electromagnetic Breaker

Wiring System:
12-gauge ArNi® conductors
OFE C10100 copper
Ratings: 600 VAC 105° C

Noise Suppression:
Input to Output (100 kHz – 30 MHz): > 40 dB reduction
Zone to Zone (100 kHz – 30 MHz): > 30dB reduction

Noise Reduction Technology:
NIC™ Noise Isolation Chambers (patented)
Trident Transient Protection Module
CCI™ v4 Noise Filters (3)
KPIP™ Process

Connectors & Outlets:
Input Connector: IEC-C15R
US Outlets: 4 NEMA5-15P
EU Outlets: 4 CEE 7/3

Vibration Control:
Vibration damping panels (internal)
Shunyata Isolation Footer

Construction:
Powder coated steel chassis – 16 gauge
Anodized aluminum faceplate

Dimensions:
Width: 12.25 inches (31.12 cm)
Depth: 5.88 inches (14.95 cm)
Height: 4.77 inches (12.12 cm)
Weight: 6.6 lbs. (2.99 kg)