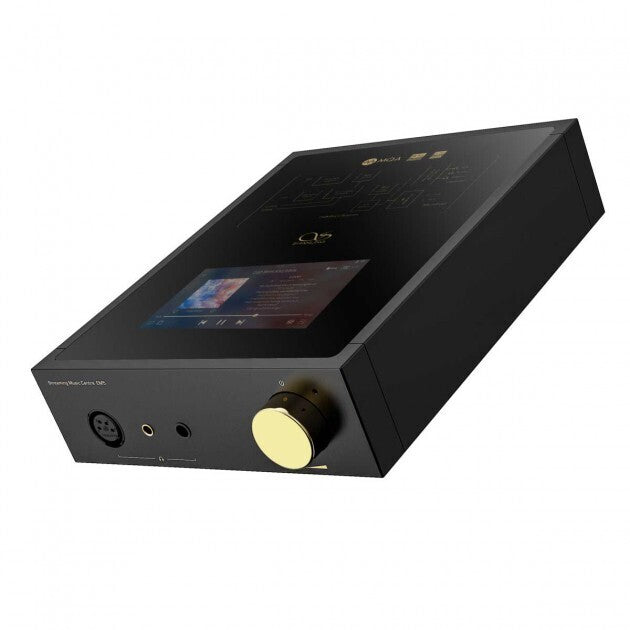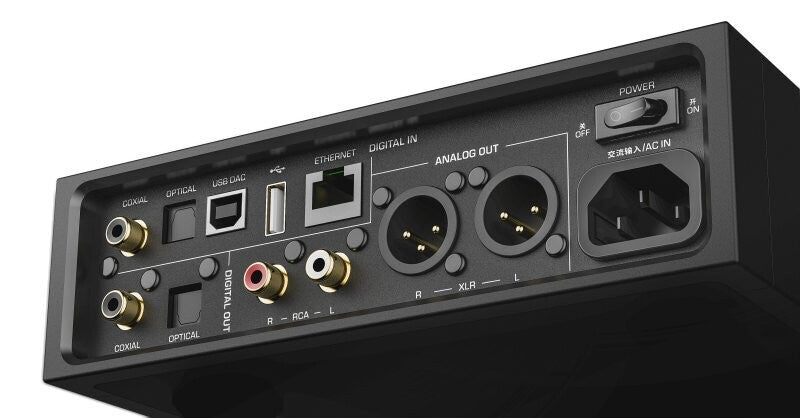 Shanling EM5 Streaming DAC/Amp
FREE Ground shipping on any order over $600.00! (Some exceptions apply)
If item is in stock, it will ship within 2 business days, please contact the store to ensure availability.
905-881-7109
Info@audioexcellence.ca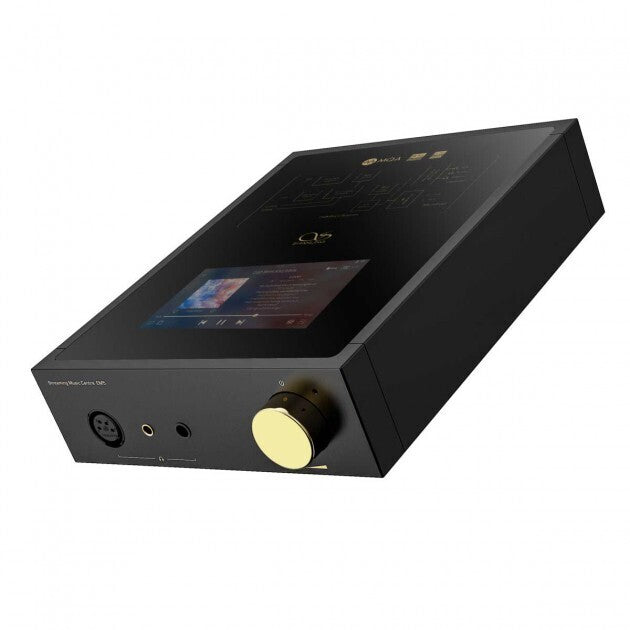 Shanling EM5 Streaming DAC/Amp
The Shanling EM5 is a compact DAC and amplifier unit with streaming capabilities. It features an AKM AK4493 DAC with single-channel implementation and CPAF low-pass filtering. The DAC can decode PCM up to 32-bit/384kHz, DSD256 natively, and DSD512 via software. It also supports MQA with 8X hardware unfolding.

The digital bridge is FPGA controlled, and the EM5 has various digital inputs including USB, coaxial, optical, and RJ45. It utilizes Shanling's ALGO technology for bitperfect output and features Shanling's proprietary CPAF technology for phase-aligned analog signal delivery.

The EM5 amplifier consists of two IC-based stages: a headphone output with 2 x TPA6120A2 and a pre-amp with 2X Muse8920. The headphone output provides ample power for both single-ended and balanced connections. The gain stages are user-selectable, and the amplifier offers balanced and single-ended pre-amp outputs with variable volume control.

The standout feature of the EM5 is its streaming capability, supporting both wired (Ethernet) and wireless (Wi-Fi and Bluetooth) options. It is powered by a Qualcomm Snapdragon 430 CPU and runs on a customized Android OS. The unit supports various streaming apps and codecs, including Airplay, TIDAL, Qobuz, Amazon, and Apple Music, with LDAC support for Bluetooth.

The EM5 has a compact design with a matte black aluminum chassis and gold accenting. The top panel features a capacitive touchscreen and an elegant glass panel that outlines the circuit design. The 4.7" touchscreen is a 720P IPS panel, and the unit offers physical touch control options.

The I/O includes a variety of headphone outputs on the front panel, while the rear panel provides digital inputs and outputs, USB connections, and balanced and single-ended analog outputs. The EM5 offers both physical and virtual storage options, with 32GB internal storage, MicroSD support up to 2TB, and USB Type-A for OTG flash drive expansion. It also supports NAS and DLNA/Airplay for virtual storage options.
Specifications
Hi-Res support: 32bit/ 768kHz DSD256 Native DSD512 Software
Adjustable Gain: 4 Gain stages
Singled Ended:
Output Power: Low: 0.8V@32Ohm
Medium: 1.35V@32Ohm
High: 2.5V@32Ohm
Turbo: 4.3V@32Ohm
Signal-To-Noise: 118dB @32Ohm (A-weighted Turbo Gain)
Distrotion: 0.0027% @ 32Ohm (A-weighted @ 1V)
Output Impedance: <0.8Ohm
Balanced:
Output Power: Low: 1.4V@32Ohm (61mW@32Ohm)
Medium: 2.3V@32Ohm (165mW@32Ohm)
high: 4.3@32Ohm (577mW@32Ohm)
Turbo: 7.2V@32Ohm (1620mW@32Ohm)
Signal-To-Noise: 120dB @32Ohm (A-Weighted Turbo Gain)
Distortin: 0.0009%@32Ohm
Output Impedance: <1.6Ohm