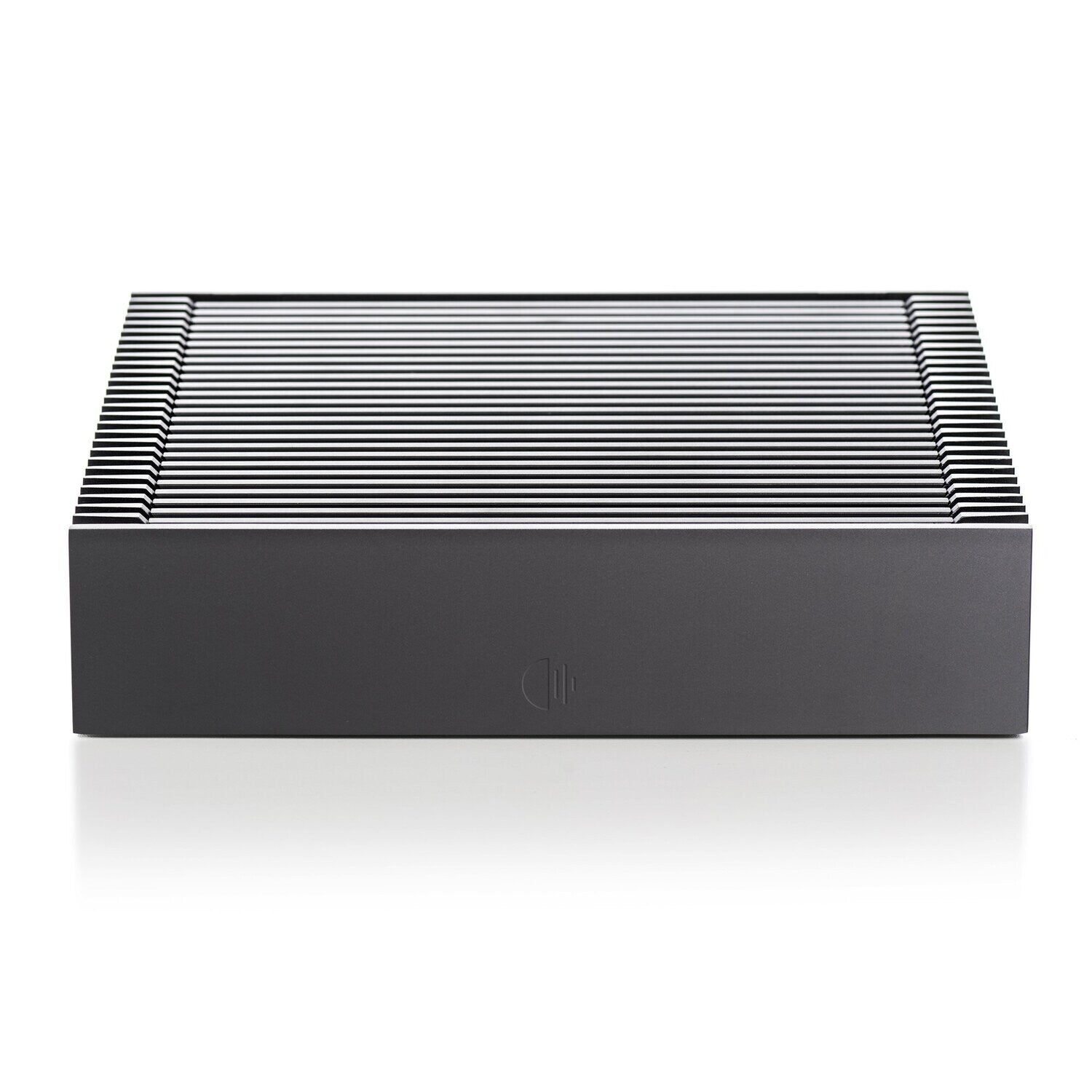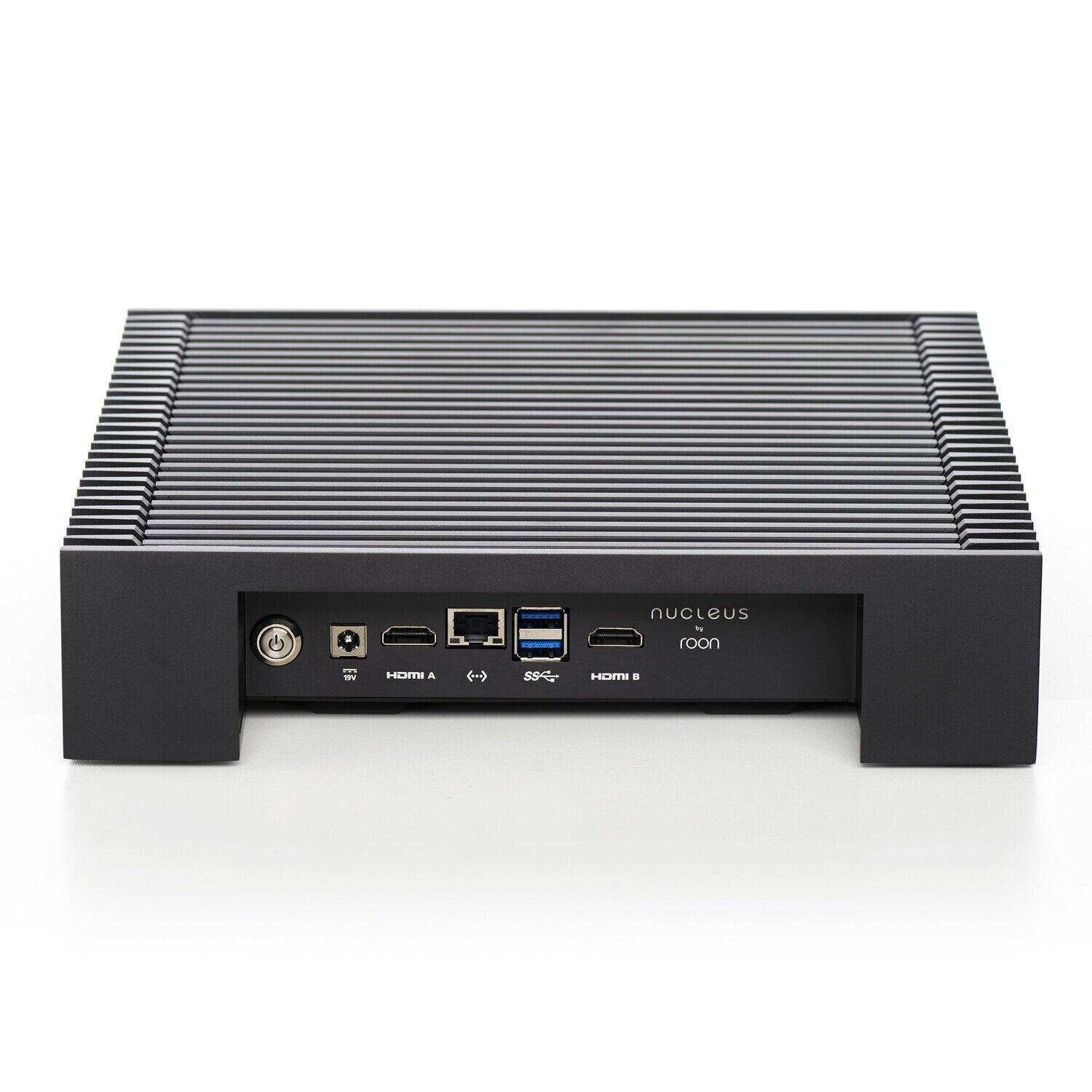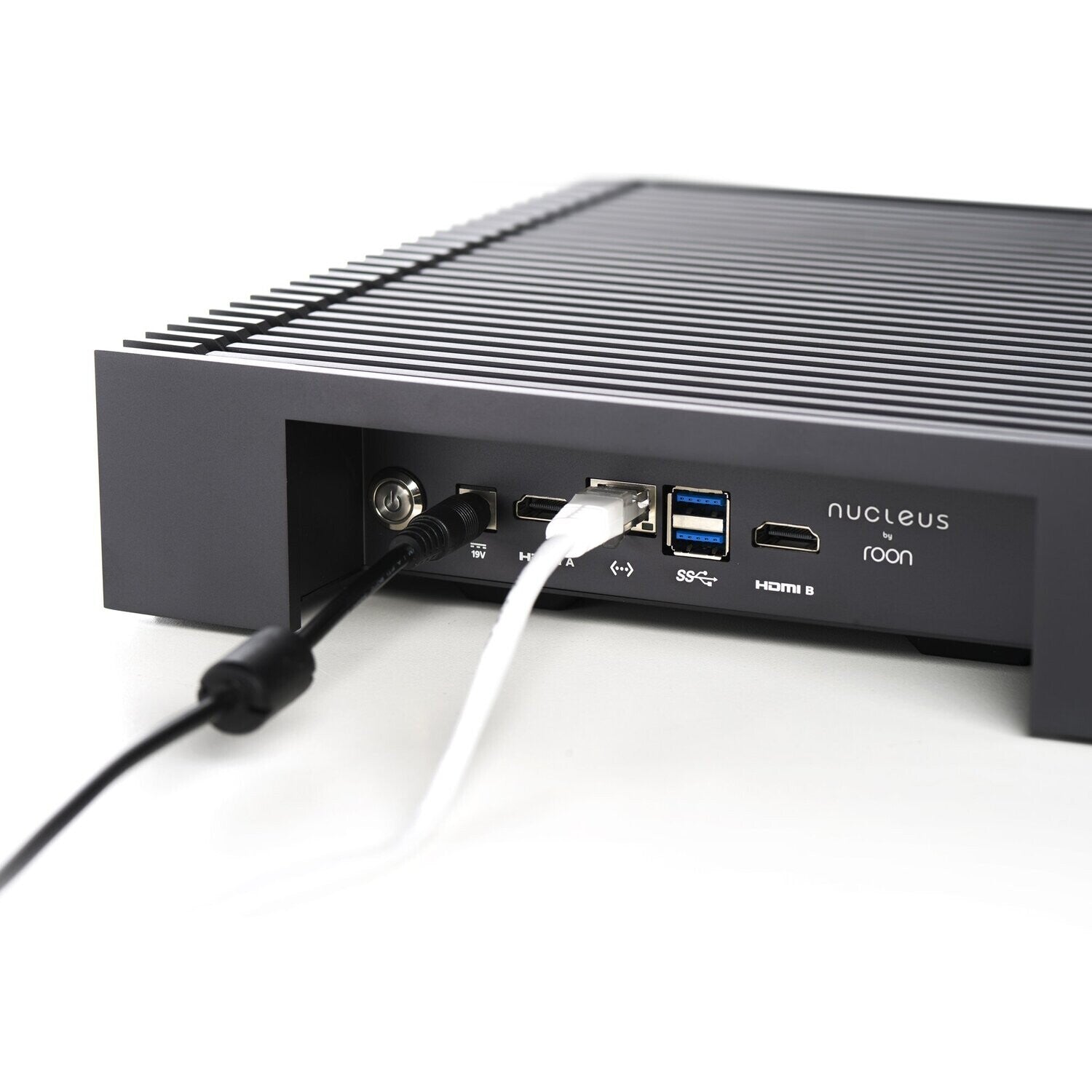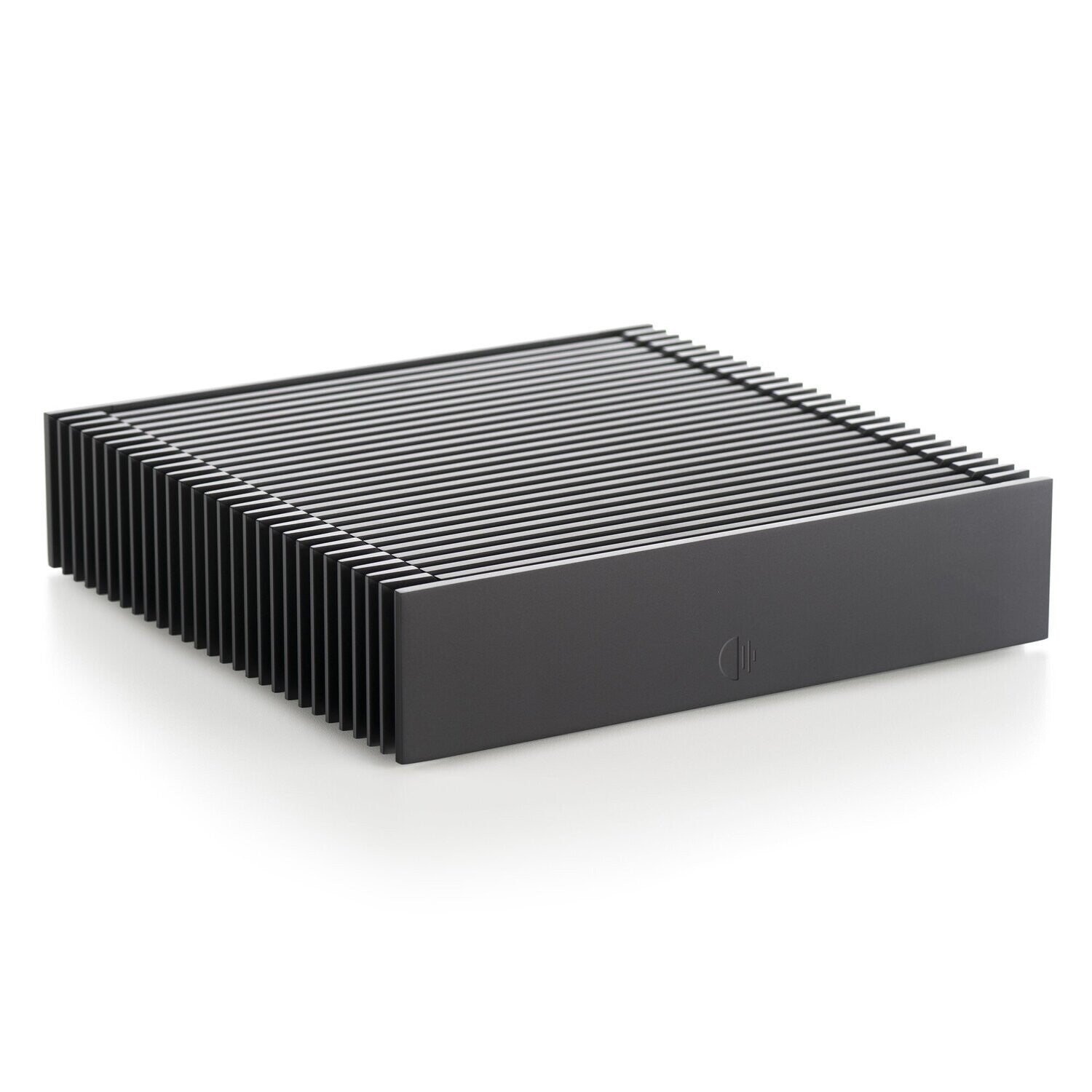 Roon Nucleus - Music Server and Streamer
FREE Ground shipping on any order over $600.00! (Some exceptions apply)
If item is in stock, it will ship within 2 business days, please contact the store to ensure availability.
905-881-7109
Info@audioexcellence.ca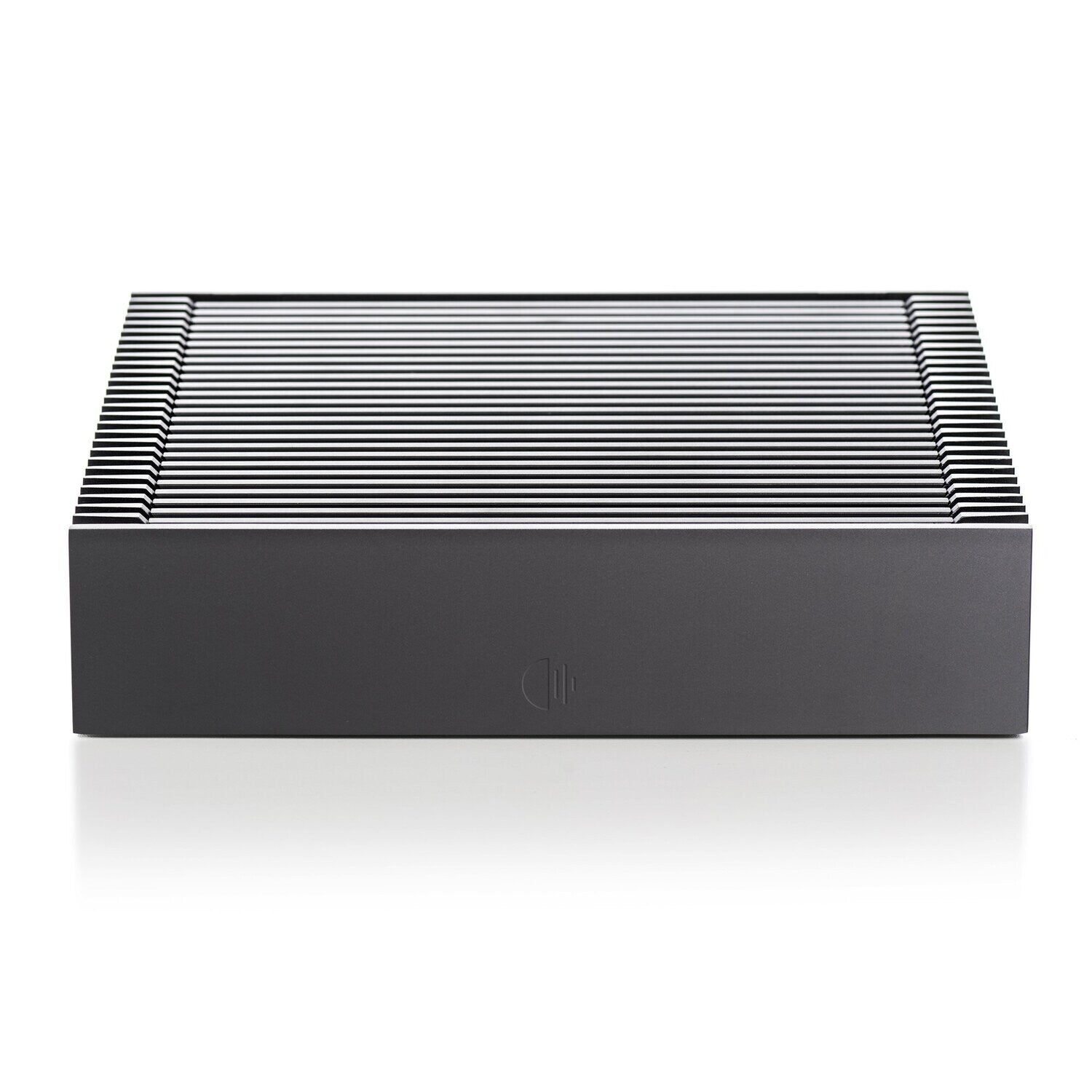 Roon Nucleus - Music Server and Streamer
Nucleus is the center of your Roon music system. It's the housekeeper, the traffic cop, and the brain that takes care of the music in your life. Using Nucleus, Roon manages all your music – on hard drives, NAS, and streaming content – and allows you to play it on all the audio devices around your home. Nucleus is the best way to run Roon, at any price.

Just plug Nucleus into your network, connect your hard drives, download Roon remote apps (iOS, Android, macOS, Windows) and you'll be ready to play music using a wide variety of audio devices including AirPlay, Chromecast, Sonos and BlueSound. Roon partners with multiple audio brands including Naim, Mcintosh, Meridian, Bryston, Moon and many others.

Aside from being a powerful, fanless music server, what sets Nucleus apart is that it's powered by Roon OS – a fast and lightweight operating system optimized to play music. Roon is also a multi-room, multi-user networked audio platform built to the exacting standards of audiophiles, so it offers features like bit-perfect playback, MQA, DSD and PCM upsampling, multichannel playback, and signal path display.

Nucleus features an Intel i3 Processor, 4GB of RAM, a 64GB OS SSD, and can accommodate libraries up to 12,000 albums (120,000 tracks). Nucleus can operate multi-room systems up to 5 zones, and features limited DSP (EQ, headphone crossfeed, etc.)

Roon is C4 and Crestron certified, offering DSP control to multi-zone systems giving the integrator the ability to optimize the sound in any zone.
Features
Connections
- 12-19V DC, 2.5mm ID, 5.5mm OD, 11mm L
- 2 x USB3.0 (can be used for hard drive and/or DAC)
- HDMI (stereo and multi-channel audio output)
- Gigabit Ethernet LAN

Internal storage slot
- 2.5" SATA SSD or HDD up to 9.5mm drive height
- Drive not included

Accessories Included
- AC power supply (19V, 60W)
- US/UK/EU/AU power tips

Home Automation and Extensibility
- Roon API
- Control4 Driver
- Crestron Driver
Specifications
Library capacity Up to 10,000 albums (100,000 tracks)
Multi-room streaming Up to 6 simultaneous zones
DSP capability All DSP functions available in the PCM domain, certain combinations of functions using DSD, upsampling, or multichannel processing may not be possible.
Weight & Dimensions
- 10.5in (W) x 10.5in (D) x 2.5in (H)
- 7lbs net weight (product only)