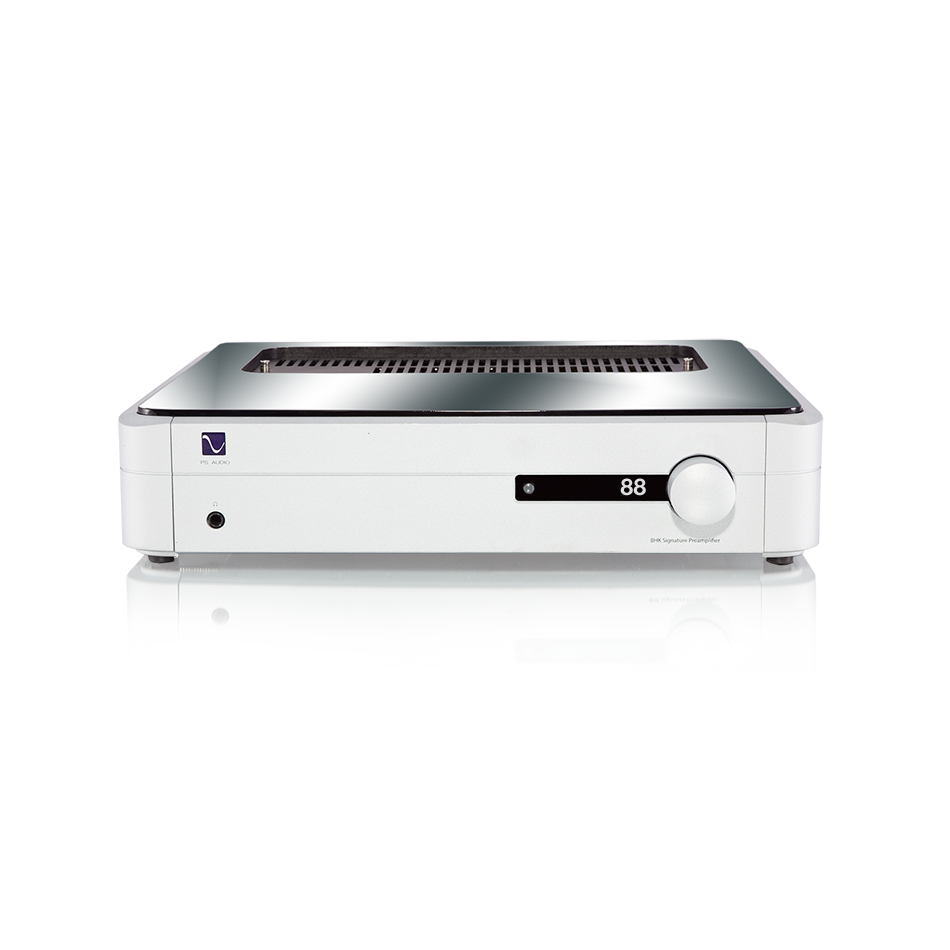 PS Audio BHK Signature Preamplifier
FREE Ground shipping on any order over $600.00! (Some exceptions apply)
If item is in stock, it will ship within 2 business days, please contact the store to ensure availability.
905-881-7109
Info@audioexcellence.ca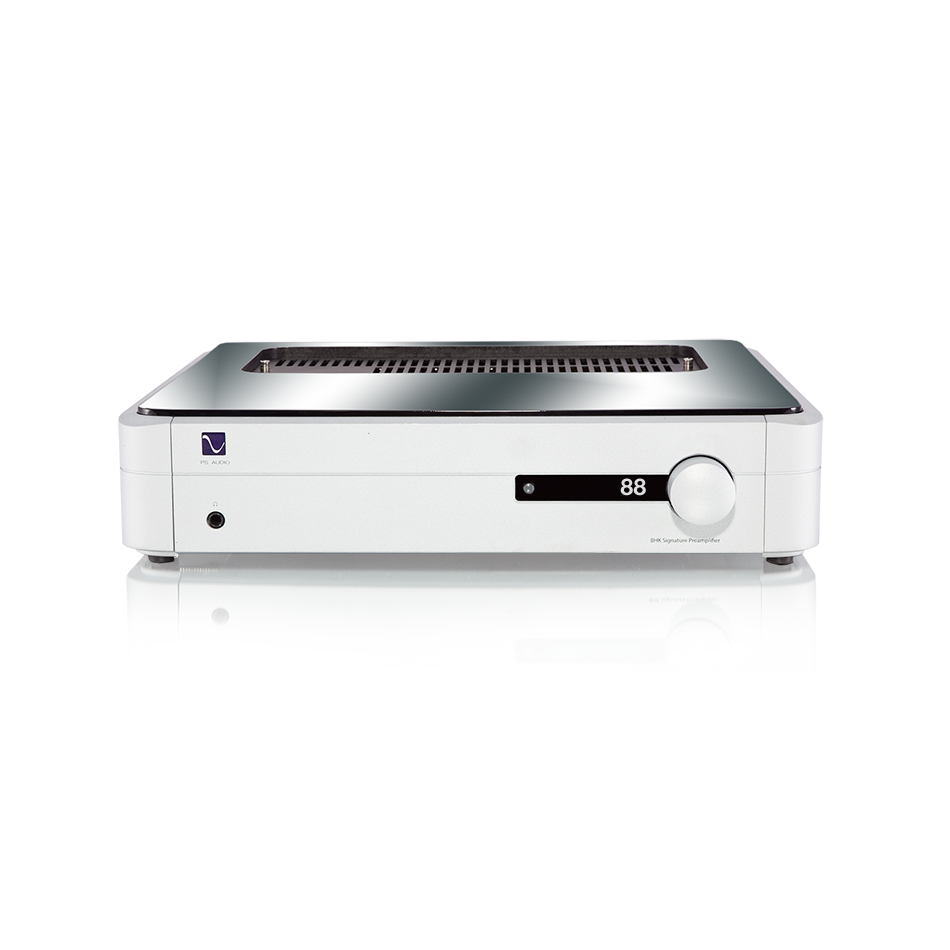 PS Audio BHK Signature Preamplifier
Preamplifiers are at the heart of any high-performance music system. They are the critical controlling interface between our sources of music and our loudspeaker chain. Most preamplifiers do a fine job of control and isolation, but only a rare handful make magic happen. Add the BHK Signature Preamplifier into your system and suddenly you are enveloped in a wealth of musicality you've not yet experienced: deeper, wider, sound staging, improved separation of instruments and voices, subterranean bass, extended highs, and an openness you're unlikely to have experienced without this instrument in the system.

Design
The BHK Signature Preamplifier features two 12AU7 dual triode vacuum tubes in the input stage that act as a zero feedback balanced input amplification pair. A combination of an input stepped attenuator, built around the highest quality passive components for coarse volume adjustments, coupled with controlling the actual gain of the vacuum tube for finer steps, turned out to be the most sonically transparent level control we have yet heard. Finally, the output stage is a high-bias class A MOSFET design that is unaffected by cable and power amplifier interface challenges.
Features
- ZERO-LOSS VACUUM TUBE INPUT STAGE
- 12V AND 6V TUBE SWITCH
- COUPLED & BALANCED MOSFET OUTPUT STAGE
- THROUGH-HOLE CONSTRUCTION
- PRP RESISTORS IN SIGNAL PATH
- 5x RCA SINGLE ENDED INPUTS
- 5 XLR BALANCED INPUTS
- SINGLE ENDED & BALANCED INPUTS
- FULLY BALANCED INPUT TO OUTPUT
- OVERSIZED POWER TRANSFORMER
- BHK DESIGNED MOSFET VOLTAGE REGULATORS
- BHK DESIGNED MOSFET HEADPHONE STAGE
- REMOTE CONTROL
- STANDBY BUTTON FOR VACUUM TUBE STAGE
- -3dB > 200kHz
- VOLUME & BALANCE THROUGH GAIN & ATTENUATION CONTROL
- 2x OUTPUT DC CONTROL TRIGGERS
- EASY ACCESS TO TUBES FOR CUSTOMIZATION
- EACH INPUT CAN BE SET TO HT BYPASS
Specifications
Input Power Model specific 100VAC, 120VAC, or 230VAC 50 or 60Hz
Power Consumption 60W
Coaxial RCA single ended: 5; XLR Balanced: 5
Input Impedance Unbalanced (RCA) Balanced (XLR) 33KΩ minimum 66KΩ minimum
Sensitivity Unbalanced 1.3V/33KΩ Balanced 1.3V/66KΩ
Output Impedance <100Ω
Output Power 300Ω 16Ω > >200mW 4.0 Watts
Weight & Dimensions
- Unit Weight 22 lbs [9.97 kg]
- Unit Dimensions 17" x 14" x 4" [ 36cm x 43cm x 10cm]
- Shipping Weight 31 lbs [14 kg]
- Shipping Dimensions 20.5"x 24" x 10" [52cm x 61cm x 25cm]