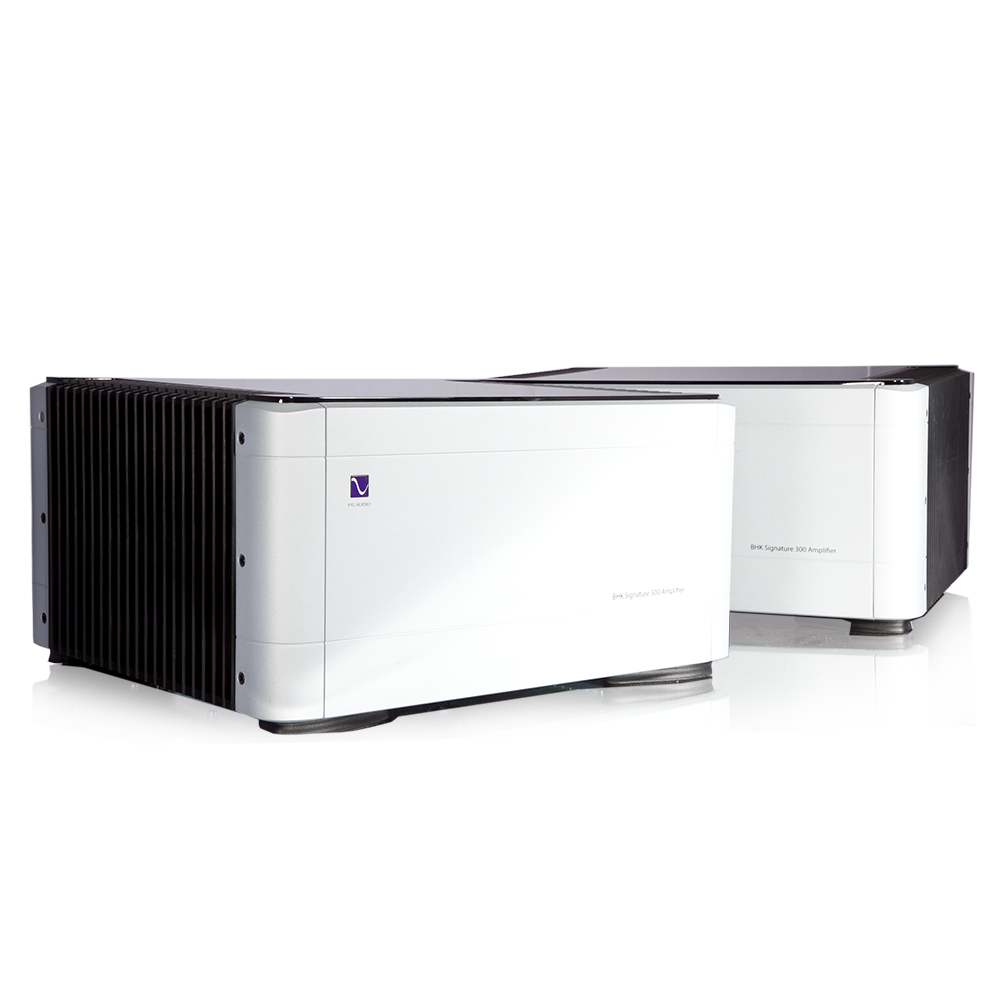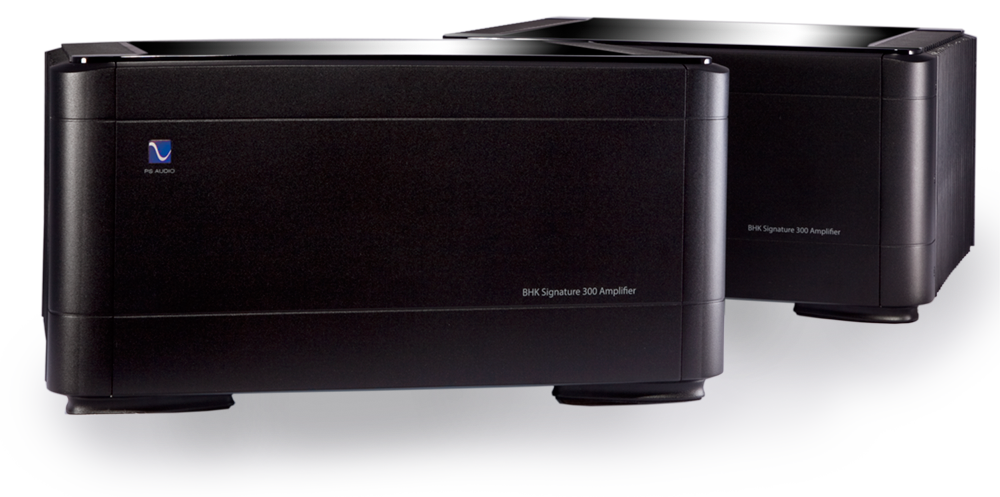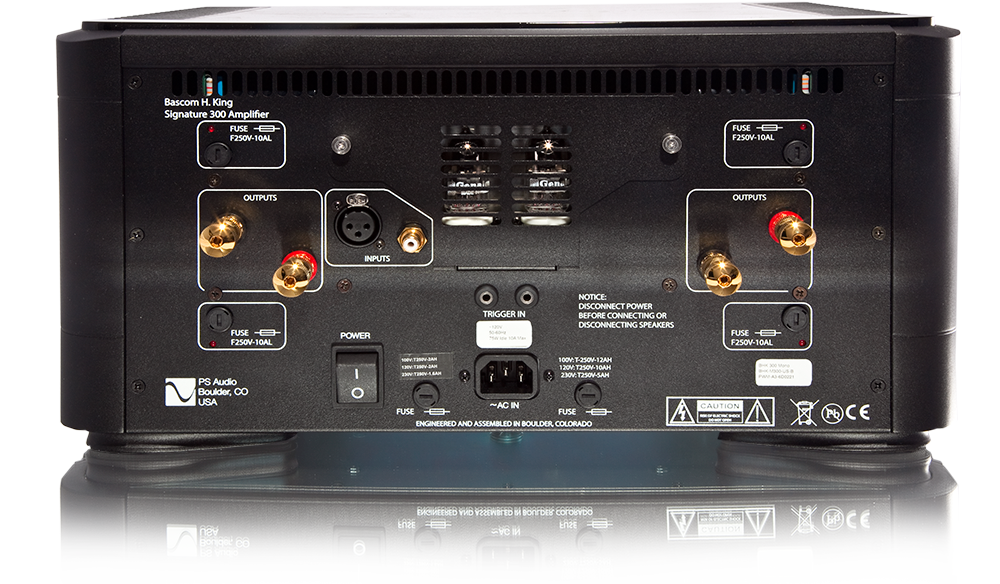 PS Audio BHK Signature 300 Mono Power Amplifier (Pair)
FREE Ground shipping on any order over $600.00! (Some exceptions apply)
If item is in stock, it will ship within 2 business days, please contact the store to ensure availability.
905-881-7109
Info@audioexcellence.ca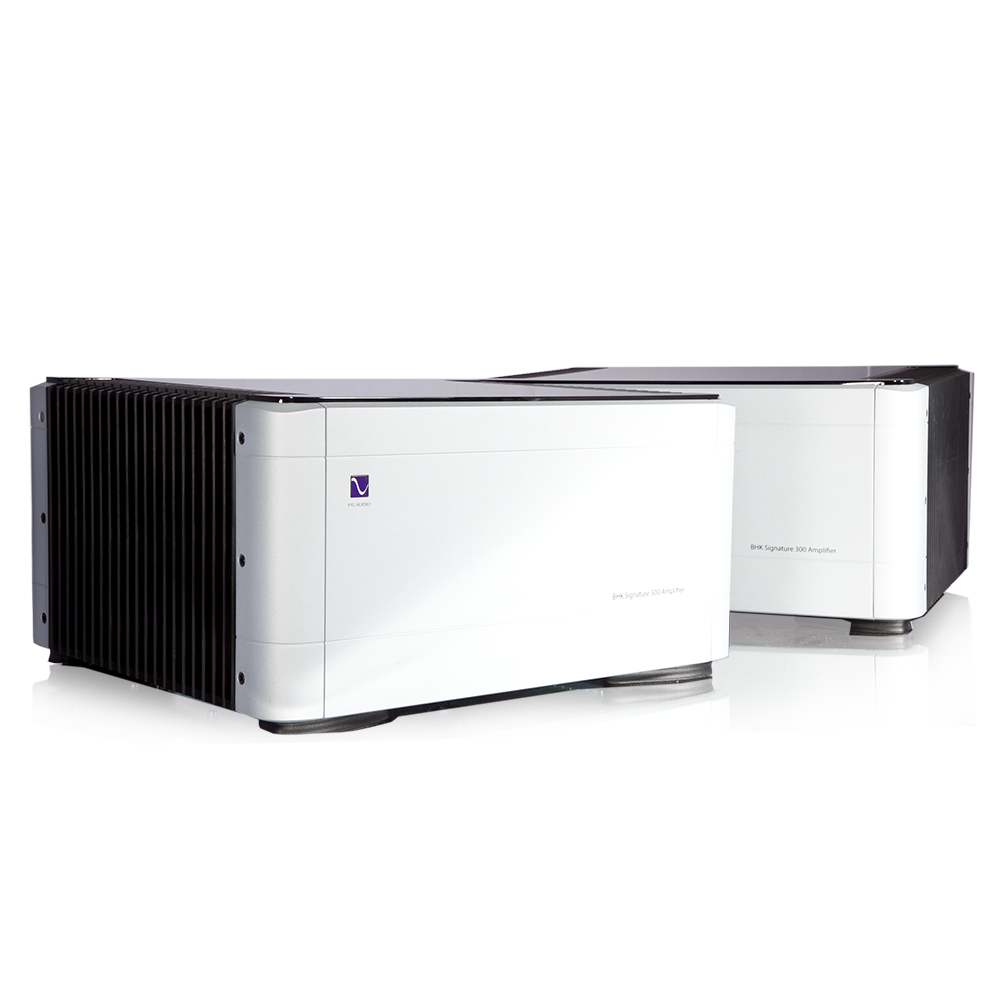 PS Audio BHK Signature 300 Mono Power Amplifier (Pair)
When you are unwilling to compromise performance we offer the BHK 300 Signature 300 watt Monoblock power amplifiers. They are among a rare handful of amplifiers capable of uncovering music's rich tapestry in a lush, uncompromised, effortless presentation.
The audio performance and build quality of the Signature 300 series has been refined, honed, and polished over the past half century of design work by industry legend, Bascom H. King. They are mono block amplifiers that produce 300 watts into 8Ω, 600 into 4Ω, and a whopping 1,000 watts into 2Ω. The BHK Signature 300 Monoblock designs are built upon two proven topologies: a zero-loss vacuum tube input stage coupled to a high bias differentially balanced MOSFET output. If you are uncomfortable with compromise and seek the finest performance, reliability, and build quality, the BHK Signature 300 series is a perfect fit that can drive any loudspeaker to musical perfection.

Design
The hybrid vacuum tube/MOSFET design of the BHK Signature Amplifiers provides stunning musical performance through any loudspeaker.The Signature 300 Mono doubles the output current of the 250 Stereo, and doubles the tubes, power supplies, transistors, capacitors and resistors. The results are hard to put into words. Your first listen to these extraordinary monoblock amplifiers will likely be a revelation. For perhaps the first time you'll discover all that has been long buried in your musical collection. You'll know this amp was the right choice from the very first note you play.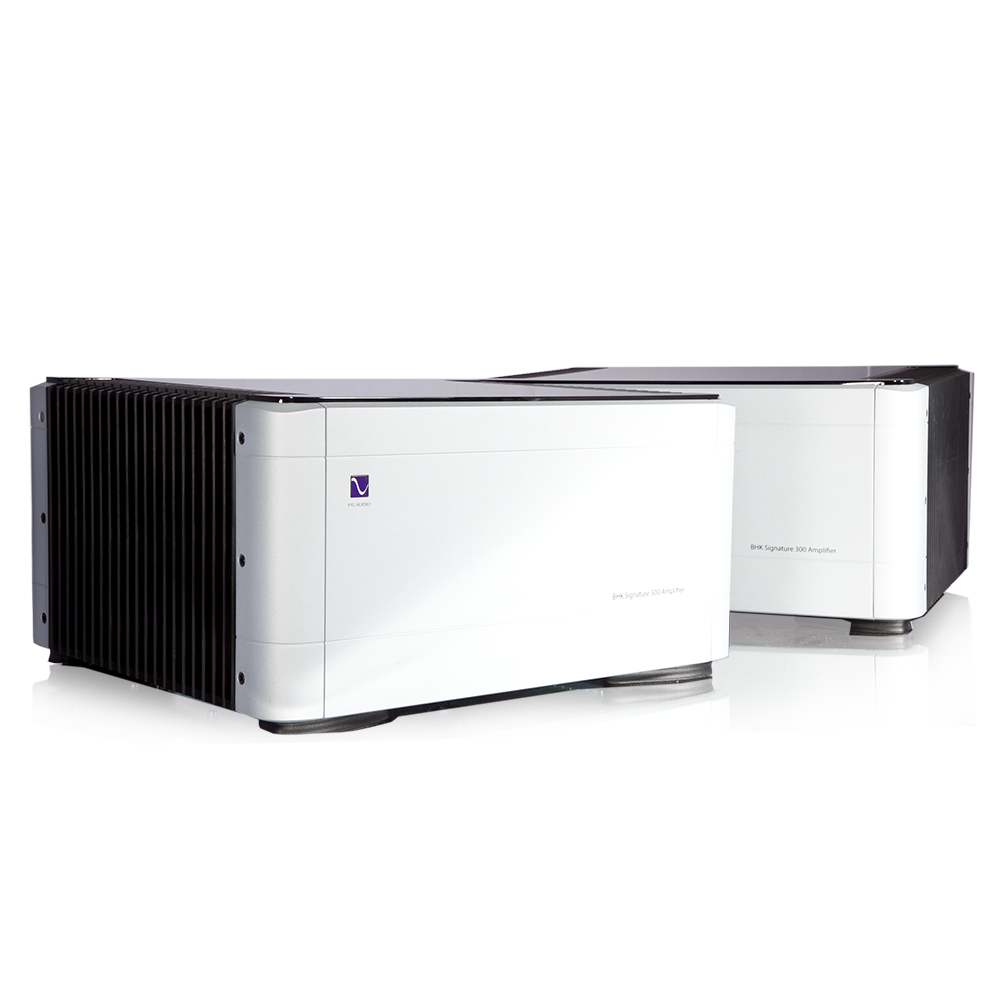 Features
- ZERO LOSS INPUT TUBE
- POWERFUL MOSFET OUTPUT STAGE
- THROUGH-HOLE CONSTRUCTION
- RCA SINGLE-ENDED INPUT
- XLR "TRUE" BALANCED INPUT
- 300 WATTS PER CHANNEL 8Ω
- 600 WATTS PER CHANNEL 4Ω
- 1000 WATTS PER CHANNEL 2Ω
- -3dB > 200khz
- < 0.1% THD 20Hz - 20kHz AT RATED - POWER
- DAMPING FACTOR = 100
- FRONT PANEL STANDBY BUTTON
- BALANCED INPUT TO OUTPUT
-DUAL, COPPER, PLATED, OUTPUT - BINDING POSTS
- 83 LBS.
- INPUT 12 VOLT TRIGGER
- FULLY PARALLELED INSIDE
- EASY ACCESS FOR TUBES
Specifications
Gold plated copper binding posts (2 pair)
Noise: 100-20KHz <-85dBV
Input impedance Signature 300 mono Unbalanced 50KΩ Balanced 100KΩ
Output Power 120vac mains, 1kHz, 1% THD 8Ω: 300W minimum 4Ω: 600W minimum 2Ω: 1000W
Weight & Dimensions
- Unit Weight 83 lbs [37.6 kg]
- Unit Dimensions 17.1" x 8.7" x 14" Chassis only. 15" deep including connectors.
-Shipping Weight 92 lbs [41.7 kg]
-Shipping Dimensions 21"x 13" x 19"