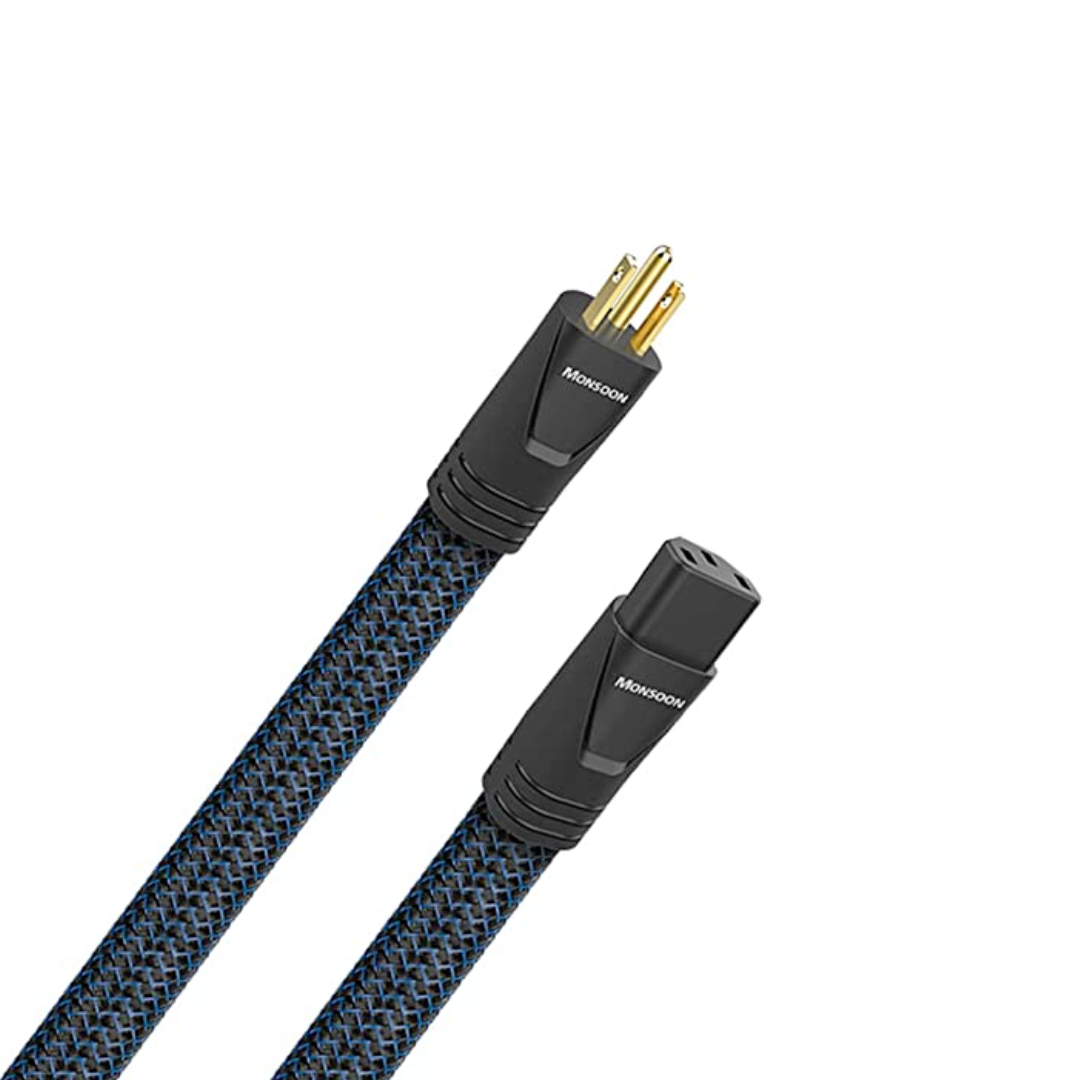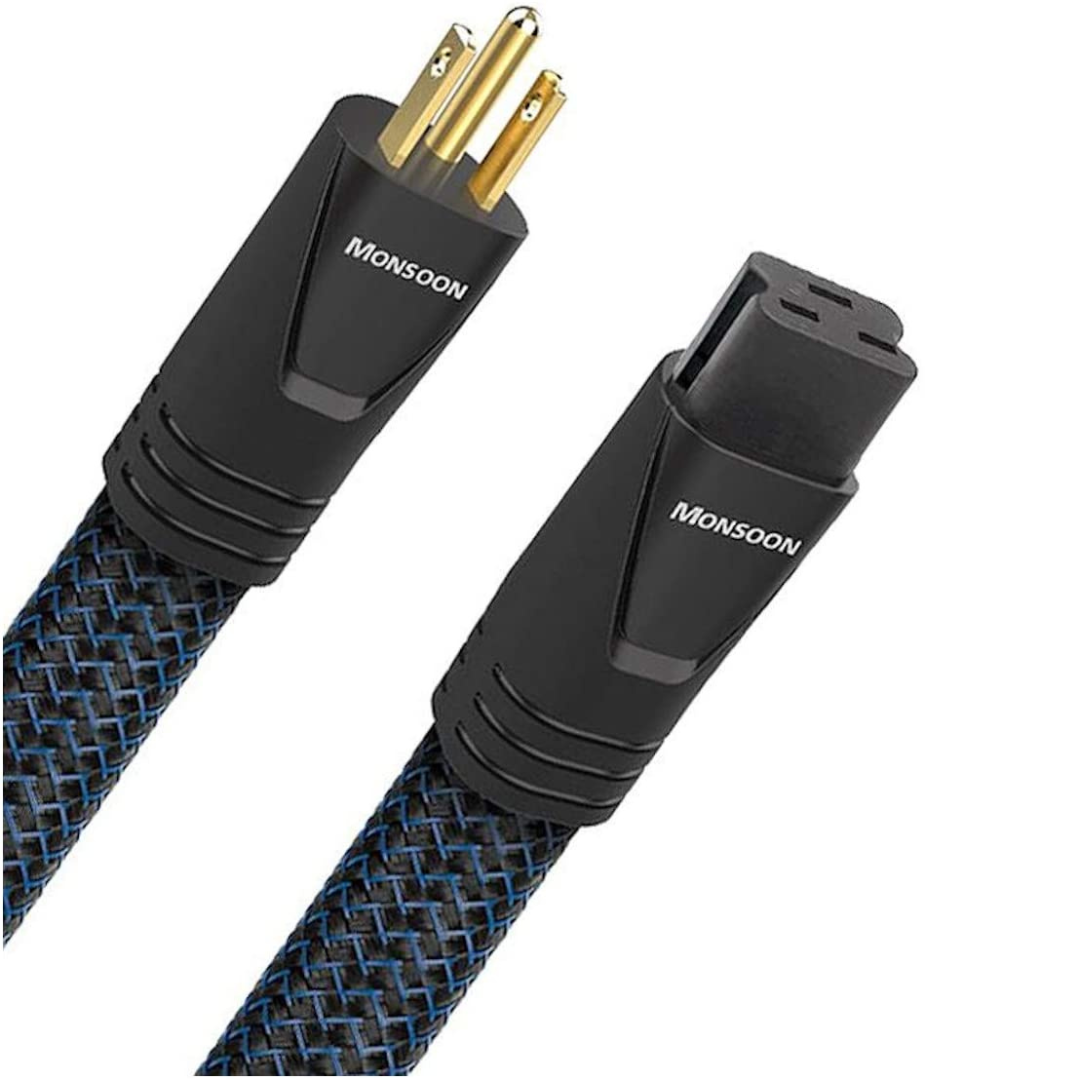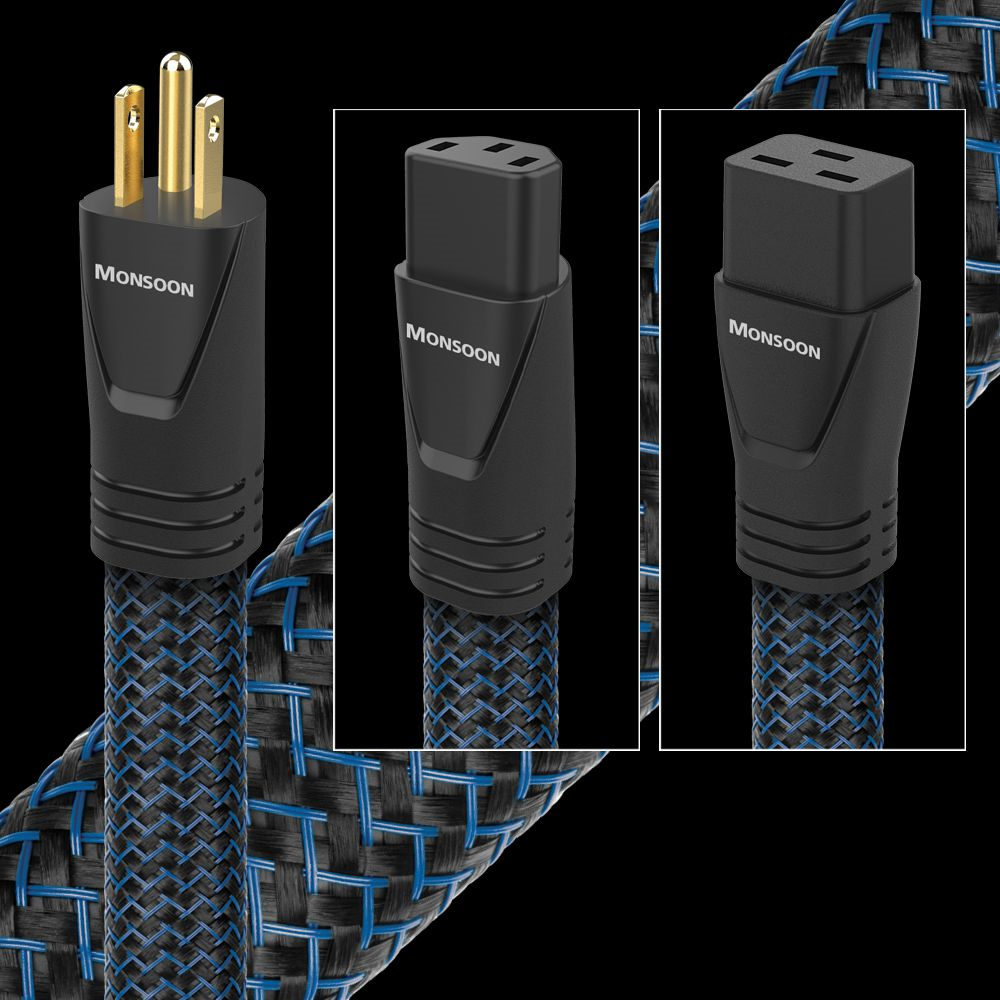 AudioQuest Monsoon AC Power Cable - Sold as a Single
FREE Ground shipping on any order over $600.00! (Some exceptions apply)
If item is in stock, it will ship within 2 business days, please contact the store to ensure availability.
905-881-7109
Info@audioexcellence.ca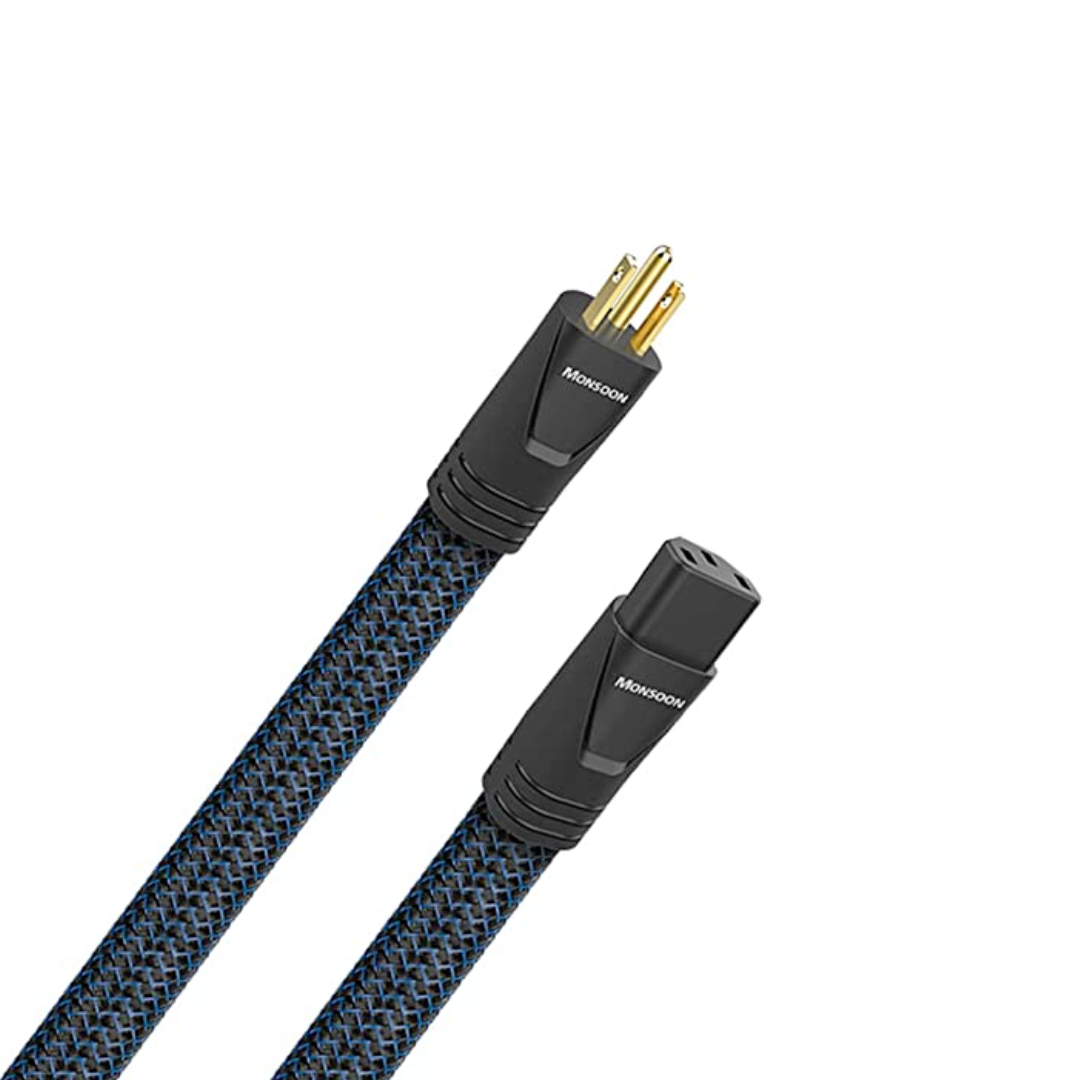 AudioQuest Monsoon AC Power Cable
*SOLD AS A SINGLE*

Power up your audio system with the AudioQuest Monsoon AC Power Cable. Designed to optimize the delivery of clean and stable power, this high-performance cable ensures an immersive and distortion-free listening experience.

Featuring advanced construction and premium materials, the Monsoon AC Power Cable minimizes power loss and electrical noise, providing a reliable and consistent power supply to your audio components. Say goodbye to unwanted hums, buzzes, and interferences, and hello to a new level of audio clarity and precision.

With its superior shielding and advanced grounding, the Monsoon Power Cable effectively filters out electromagnetic interference, ensuring pristine signal transmission and maximizing the performance of your equipment. Experience the full potential of your audio system with enhanced dynamics, improved bass response, and an expansive soundstage.

The Monsoon Power Cable is built to last, with robust connectors and durable insulation. Its flexible design allows for easy installation and maneuverability, providing hassle-free integration into your audio setup. Upgrade your power delivery system and unleash the true capabilities of your audio equipment.

Don't let poor power quality compromise your audio experience. Elevate your system's performance with the AudioQuest Monsoon AC Power Cable. Rediscover your favorite music with remarkable detail and accuracy. Transform your listening sessions into captivating sonic journeys. Order your AudioQuest Monsoon Power Cable today and power up your sound like never before.
Features
- HIGH-PURITY TRUE-CONCENTRIC PSC+ & LGC CONDUCTORS
- UNCOMPRESSED CURRENT TRANSFER
- RF/ND-TECH (PATENTED RADIO-FREQUENCY GROUND-NOISE DISSIPATION) MINIMIZES CIRCUIT MISBEHAVIOR BY CANCELLING INDUCED RF NOISE
- DIRECTIONALITY