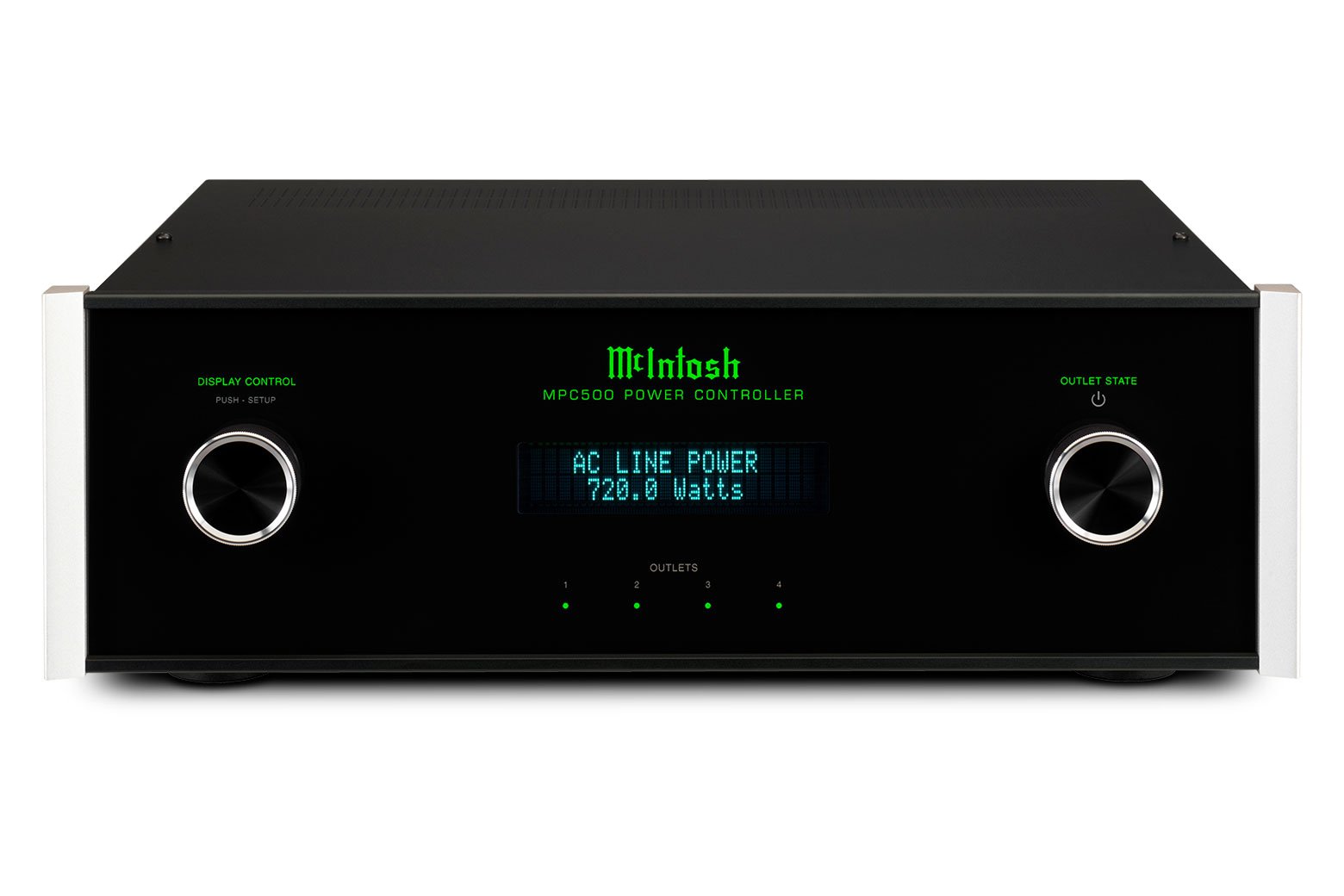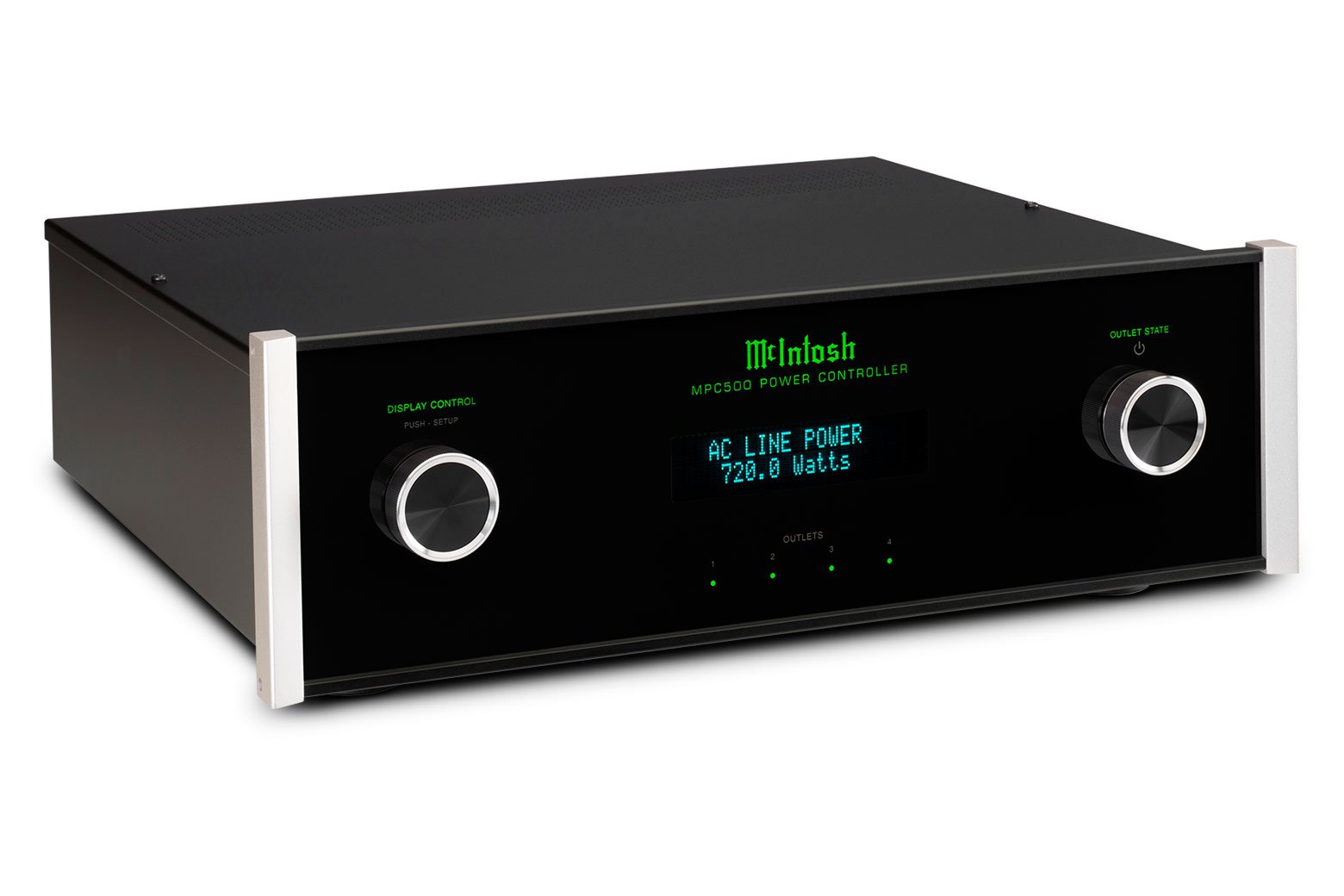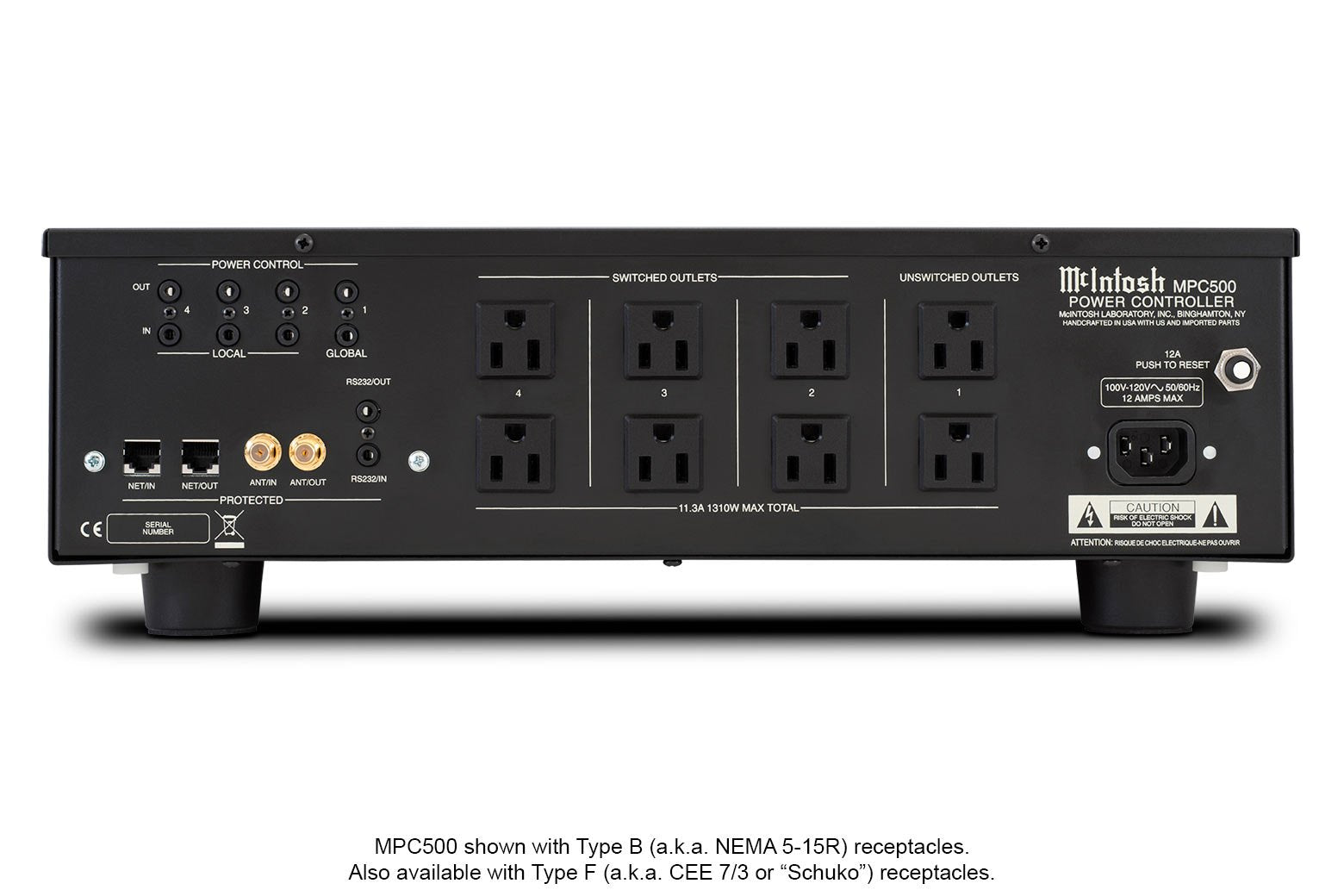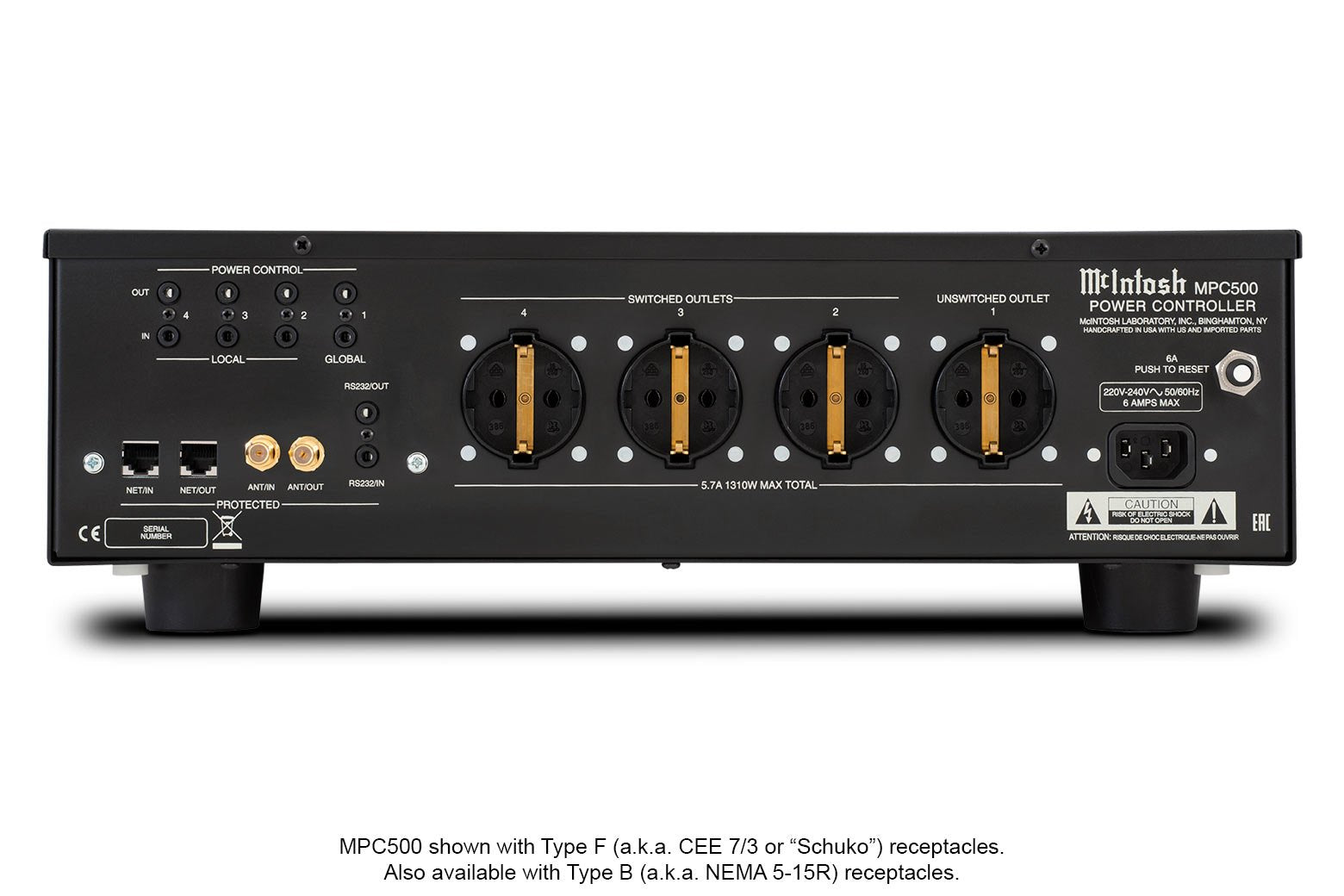 McIntosh MPC500 Power Controller (In-Store Purchases Only & USD Pricing)
FREE Ground shipping on any order over $600.00! (Some exceptions apply)
If item is in stock, it will ship within 2 business days, please contact the store to ensure availability.
905-881-7109
Info@audioexcellence.ca
McIntosh MPC500 Power Controller (In-Store Purchases Only)
NOTE THAT THE PRICE NOTED IS IN USD.

Shield your valuable electronic devices from the dangers of inconsistent power quality with the MPC500 Power Controller. Designed to protect your home audio investment, the MPC500 offers comprehensive surge protection for both AC power line surges, like lightning strikes, and secondary surges that may occur afterwards.

Utilizing a thermally protected metal-oxide varistor (TPMOV), the MPC500 ensures Line to Neutral protection for AC power line surges, surpassing the safety of traditional MOVs. For secondary surge events, it employs Gas Discharge Tubes (GDT), Positive Temperature Coefficient (PTC) thermistors, and Transient Voltage Suppression (TVS) components to safeguard your low voltage devices, including ethernet and coaxial connections. Moreover, the MPC500 features electromagnetic interference (EMI) filtering and over/under voltage protection, preventing connected devices from operating at undesirable voltage levels.

Choose between 8 Type B1 (NEMA 5-15R) or 4 Type F1 (CEE 7/3 or "Schuko") receptacles, depending on the version available in your country, ensuring compatibility with local power systems. You have full control over each receptacle's configuration through the rear panel Power Control ports or via the convenient setup menus on the front panel.

The front panel display provides real-time information such as input voltage, current draw, or total (apparent) power, keeping you informed about your power usage. Irrespective of receptacle type, the MPC500 showcases the iconic McIntosh black glass front panel, illuminated logo, control knobs, and aluminum end caps, embodying timeless elegance.

Safeguard your electronic devices with the McIntosh MPC500 Power Controller and enjoy uninterrupted, high-quality audio while preserving the longevity of your audio equipment.
Features
ELECTRONIC SPECIFICATIONS
Load Regulation
N/A
Output Voltage
With Type B (a.k.a. NEMA 5-15R) receptacles:
120 Volts AC Nominal

With Type F (a.k.a. CEE 7/3 or "Schuko") receptacles:
240 Volts AC Nominal
Power Requirement
With Type B (a.k.a. NEMA 5-15R) receptacles:
120 Volts, 50/60Hz
12.0 Amps (max)
1440 Watts (max)

With Type F (a.k.a. CEE 7/3 or "Schuko") receptacles:
240 Volts, 50Hz
6.0 Amps (max)
1440 Watts (max)
GENERAL SPECIFICATIONS
AC Power Line Protection
Thermally protected metal-oxide varistor (TPMOV) for Line to Neutral protection
Surge Suppression Type
AC Power Line: thermally protected metal-oxide varistor (TPMOV)
Secondary Surges: GDTs, PTC thermistors, TVS components
Number of Receptacles
With Type B (a.k.a. NEMA 5-15R) receptacles:
8

With Type F (a.k.a. CEE 7/3 or "Schuko") receptacles:
4
Number of Always ON Receptacles
With Type B (a.k.a. NEMA 5-15R) receptacles:
2

With Type F (a.k.a. CEE 7/3 or "Schuko") receptacles:
1
Number of Programmable Receptacles
With Type B (a.k.a. NEMA 5-15R) receptacles:
3 pairs

With Type F (a.k.a. CEE 7/3 or "Schuko") receptacles:
3
Meters
0
Meter Light Switch
N/A
Specifications
AC power line surge protection
Low voltage secondary surge protection
Connect up to 8 components
Weight & Dimensions
Unit Dimensions (W x H x D)
17-1/2" (44.45cm) x 6" (15.2cm) x 19" (48.26cm)
Unit Weight
18.5 lbs (8.39 kg)
Shipping Weight
34 lbs (15.42 kg)