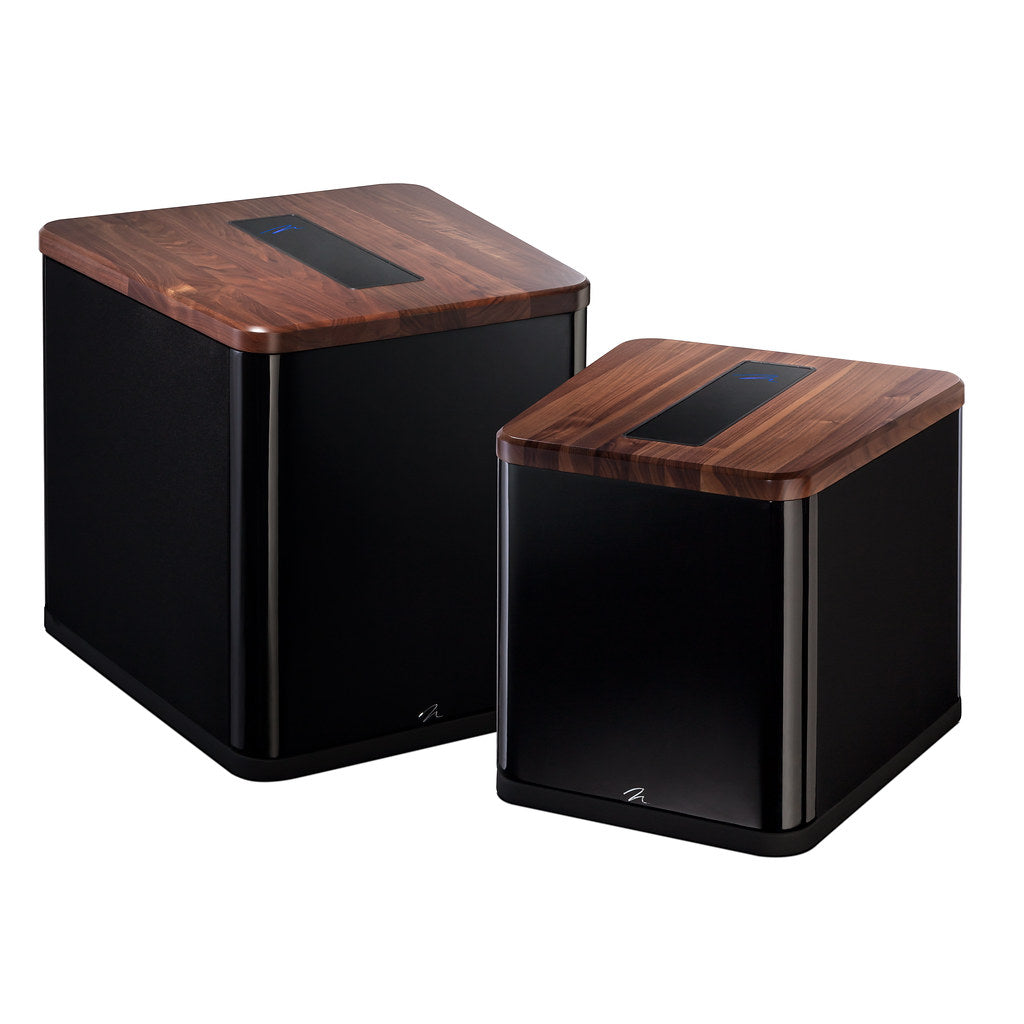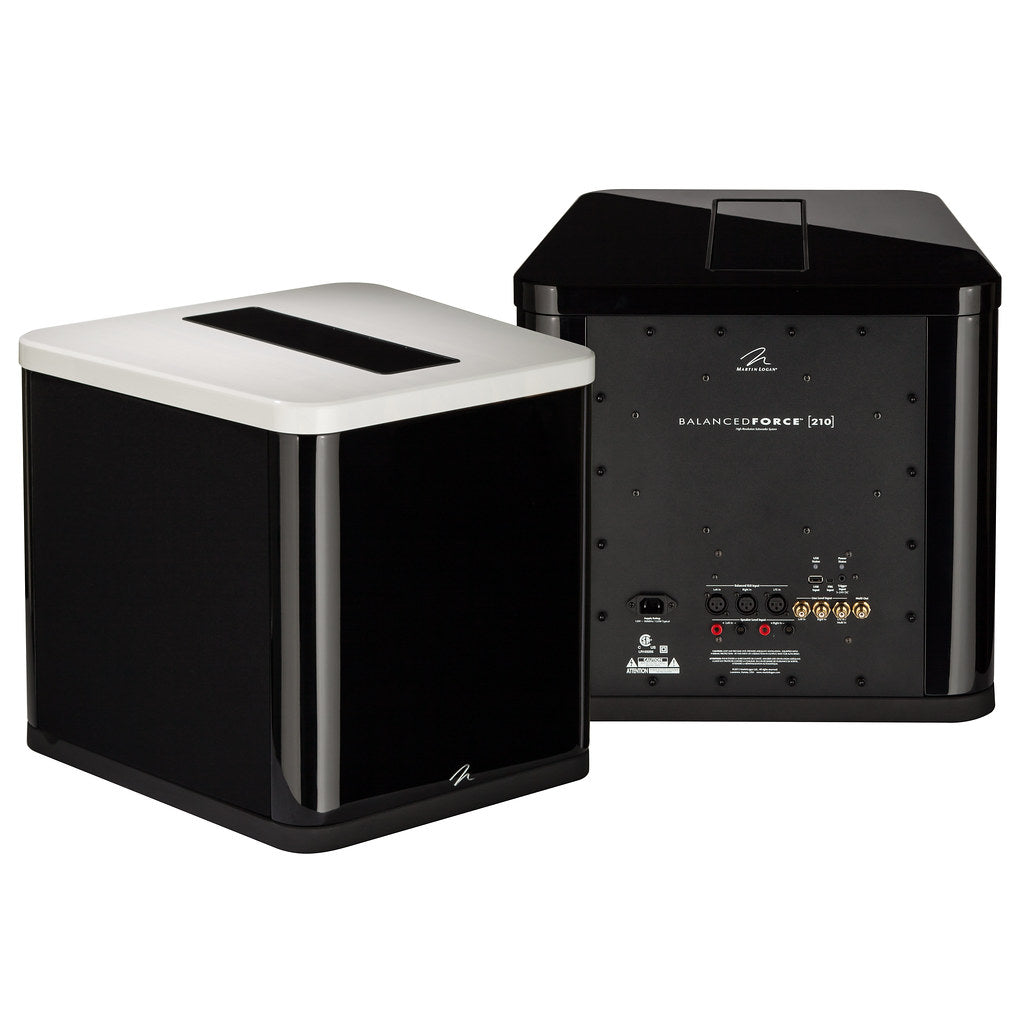 Martin Logan BalancedForce 210 (Please call/In-Store Only)
FREE Ground shipping on any order over $600.00! (Some exceptions apply)
If item is in stock, it will ship within 2 business days, please contact the store to ensure availability.
905-881-7109
Info@audioexcellence.ca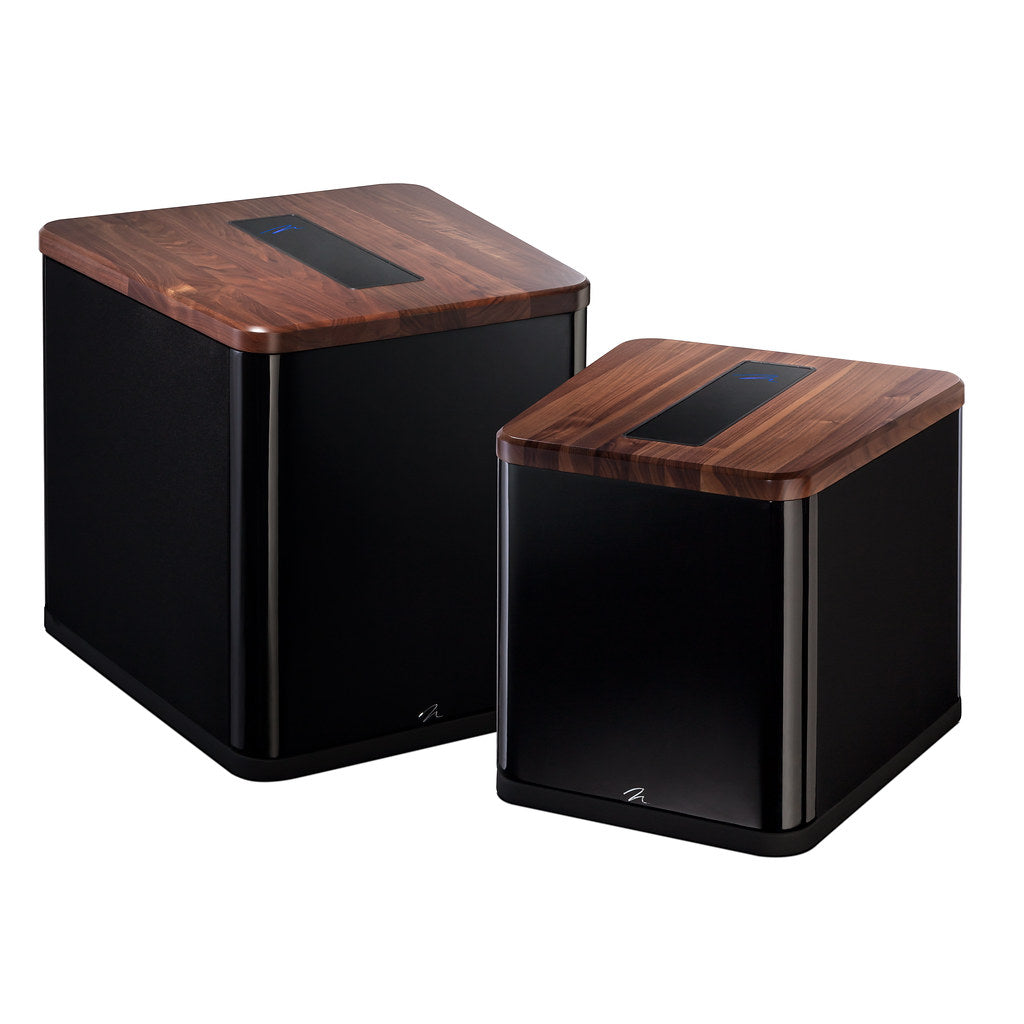 Martin Logan BalancedForce 210 (Please call/In-Store Only)
Experience the pinnacle of low-frequency performance with the Martin Logan BalancedForce 210 subwoofer. Engineered with precision and finesse, this powerful subwoofer redefines what's possible in bass reproduction. Its advanced technology and balanced design deliver deep, impactful lows with unparalleled accuracy, making it the perfect addition to your home theater or music system. With its sleek aesthetics and robust construction, the Martin Logan BalancedForce 210 effortlessly blends into any environment while providing an immersive audio experience like no other. Elevate your audio setup with the Martin Logan BalancedForce 210 and unlock the full potential of your favorite movies, music, and games.
Features
BalancedForce® Alignment:
Opposing Aluminum Element Woofers for Deep, Clean Bass Dual low-distortion woofers pair a high-power magnet structure with 10- or
12-inch aluminum cone diaphragms to deliver huge excursion and sound output while preserving minute bass details, all without a
hint of distortion. The cone material's exceptional damping properties ensure the smooth, non-resonant response necessary for
seamless blending with high-resolution full-range loudspeakers. These woofers, spaced 180 degrees apart in a 'BalancedForce'
configuration, operate in exact opposition, to nullify distortion causing cabinet vibrations and deliver pure bass energy.
Advanced Ultra-Efficient D-Class Amplifiers:
The BalancedForce 210 features an 850-watt class-D switching amplifier capable of a 1700-watt peak operating at over 90% efficiency.
BalancedForce 212 features dual 850-watt amplifiers (one for each woofer) with a total system power of 1700-watts (3400-watts
system peak). Low-noise, high-power transformers and switching power supplies feature high-quality MOSFET transistors, noisesuppression networks, and control circuitry to provide tremendous levels of current with extremely low levels of distortion. Split power
supply rails minimize distortion while maximizing switching efficiency. Military grade glass epoxy circuit boards, temperature sensors,
and protection circuitry guarantee quality sound and reliable trouble-free operation.
Custom Low-Pass Filters:
Custom tailored low pass filters are available for nearly every floor standing MartinLogan loudspeaker released in the last 30 years.
These optional custom filters adjust the subwoofer's low pass settings to seamlessly blend with the roll-off characteristics of individual
loudspeaker models. Filters are easily installed via a user-friendly process involving a USB thumb drive and are available for free
download.
Anthem Room Correction:
Anthem Room Correction measures low-frequency sound output in a room and compares it to optimal response curves that account for
spatial anomalies. The advanced algorithms of Anthem Room Correction effectively remove anomalies, leaving only the ideal standard
— realistically blended, natural-sounding bass.
Weight & Dimensions
Shipping Dimensions:
27" x 24" x 24"
Shipping Weight:
113.0 lbs