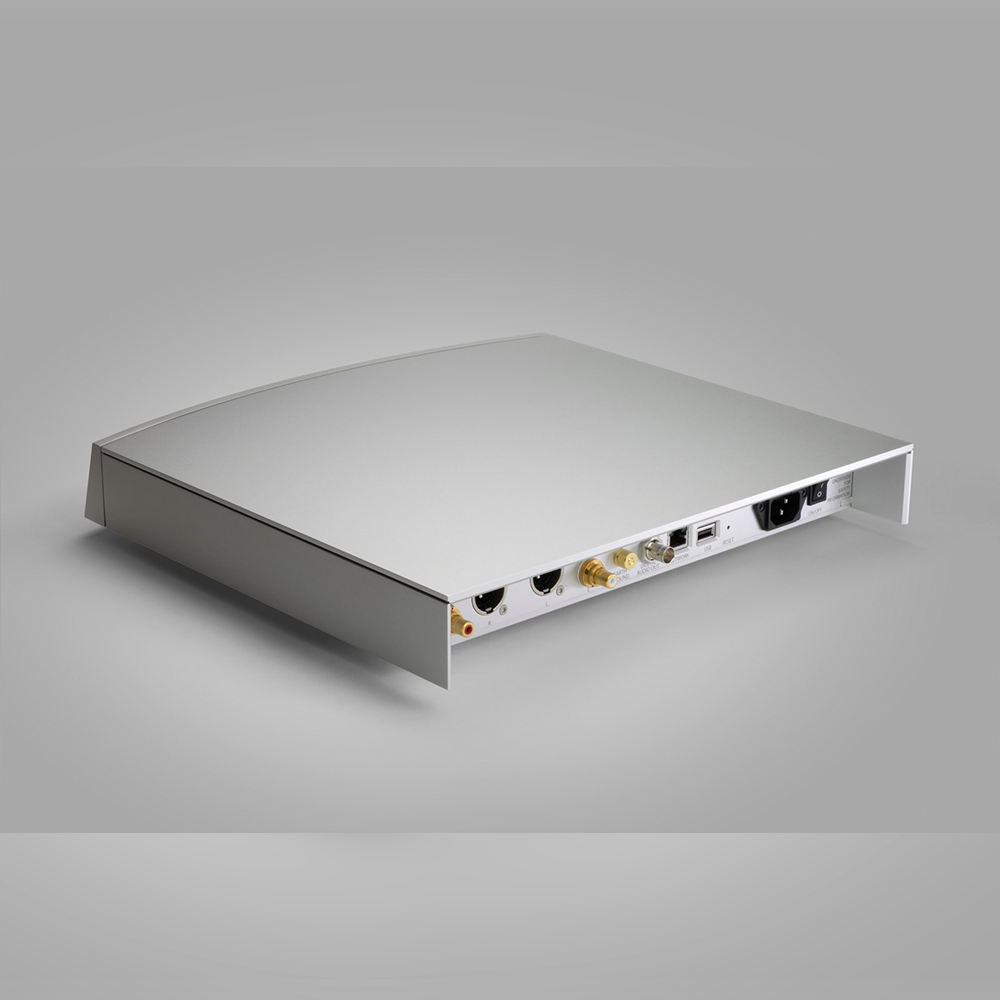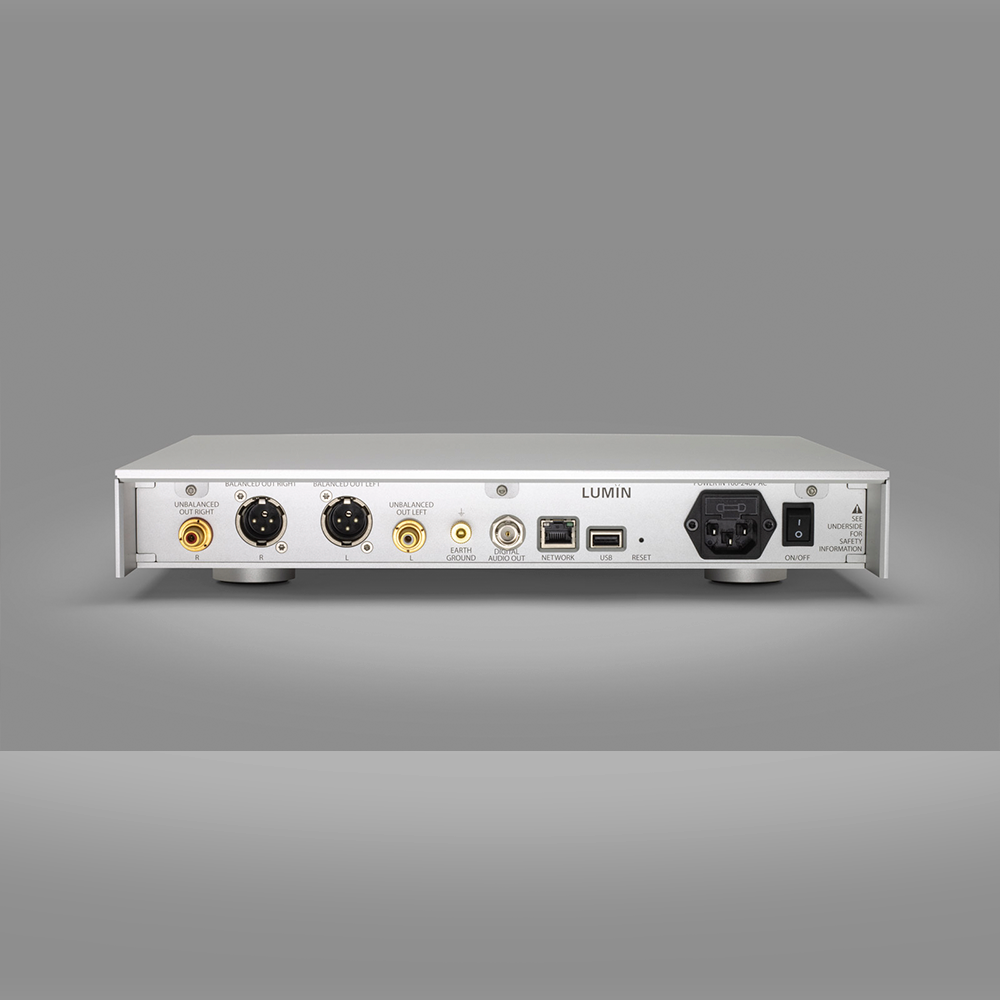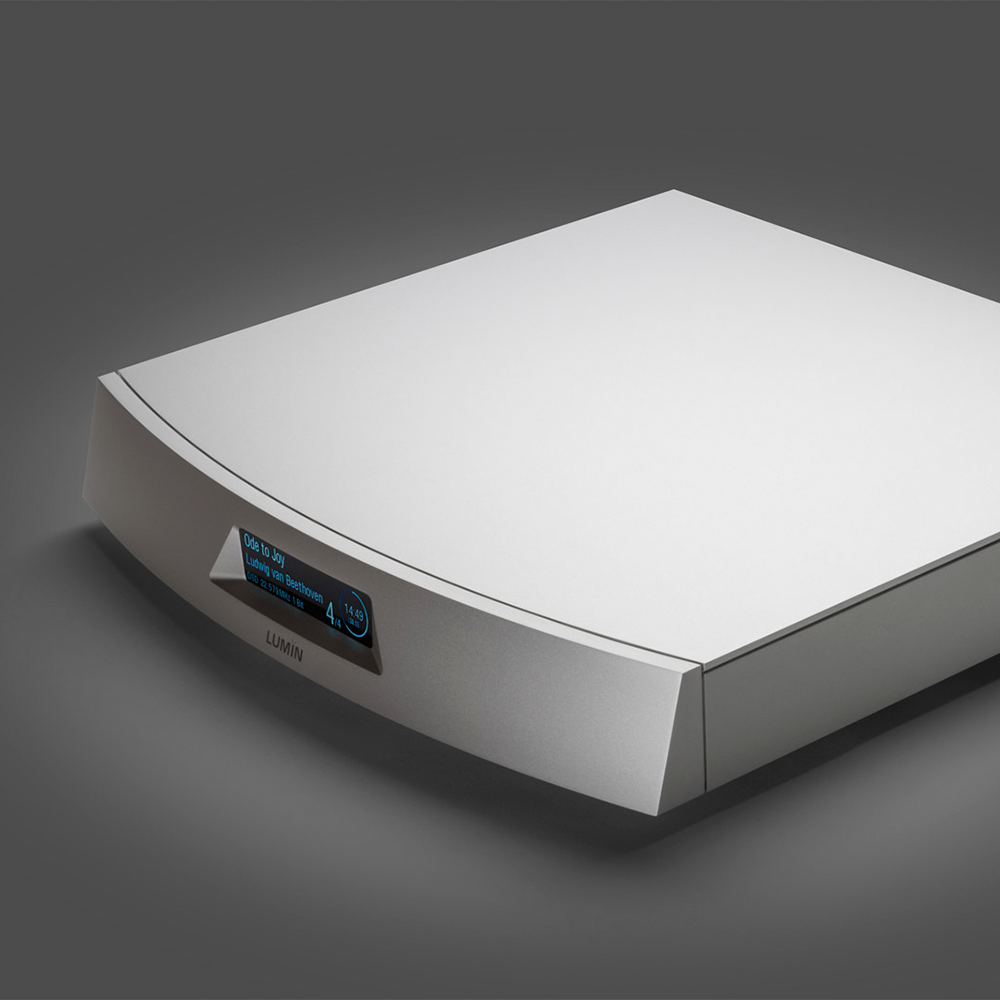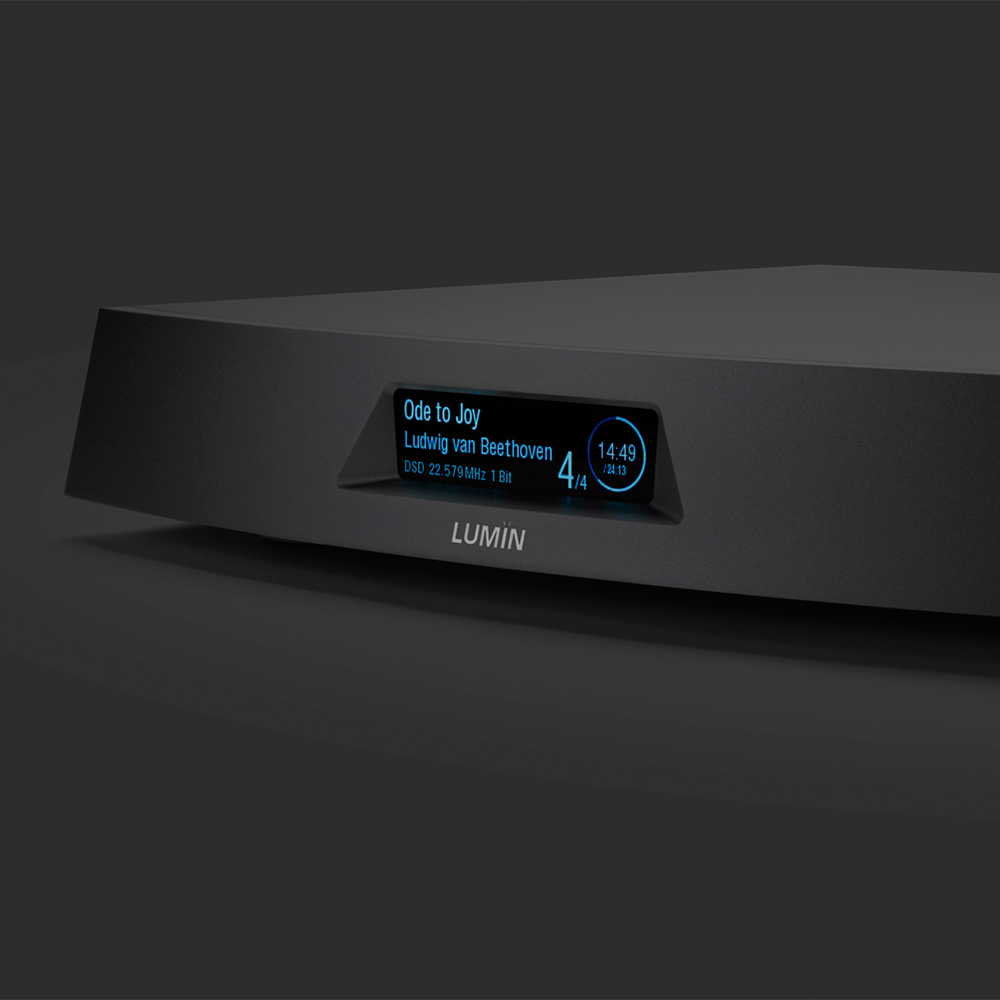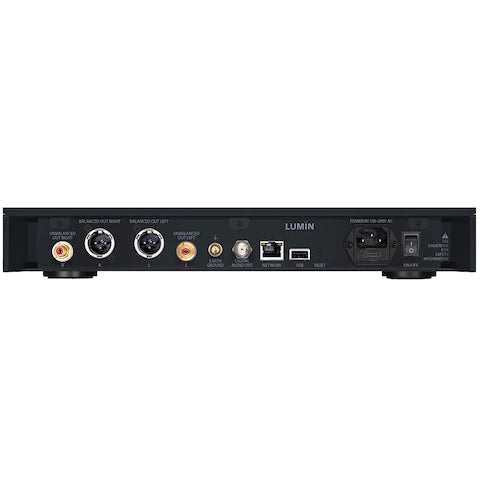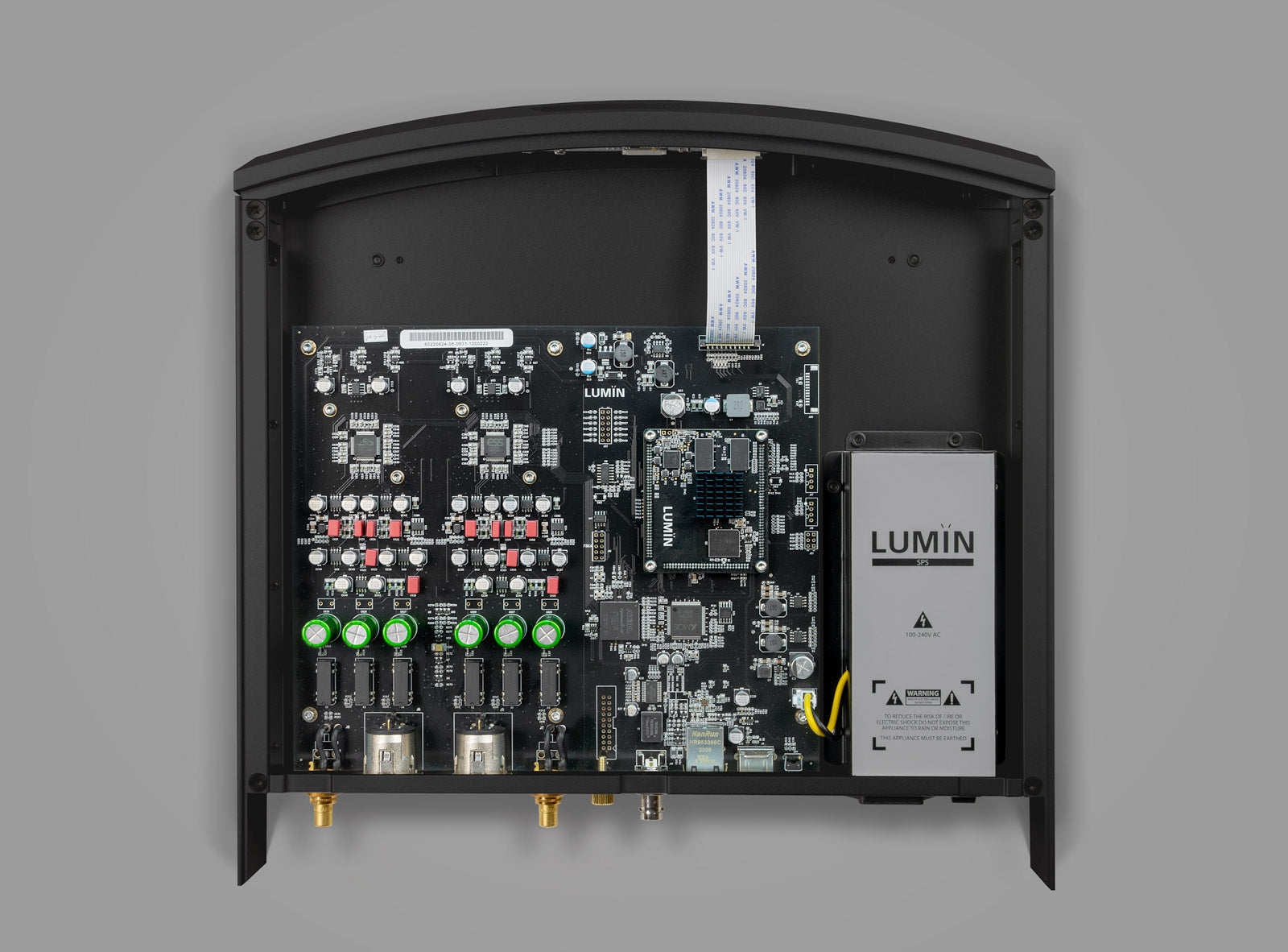 Lumin T3 Network Music Player
FREE Ground shipping on any order over $600.00! (Some exceptions apply)
If item is in stock, it will ship within 2 business days, please contact the store to ensure availability.
905-881-7109
Info@audioexcellence.ca
Lumin T3 Network Music Player
Experience an all-new processing system, delivering enhanced performance and capabilities.
Increased capacity allows for future updates and expanded functionality.
The faster processor provides greater resampling flexibility for improved audio processing.
Sleek surface finish inspired by high-end models.
Dual ES9028Pro SABRE DACs operating in dual-mono configuration for exceptional audio quality.
Upsampling and downsampling capabilities for every supported format, up to DSD256/PCM384.
USB digital audio output for easy connection to your devices.
Leedh Processing Volume control for precise and accurate volume adjustments.
Compatibility with popular streaming services and platforms, including Roon Ready, Spotify Connect, MQA, TIDAL, TIDAL Connect, Qobuz, TuneIn, and AirPlay.
DSD SUPPORT:
Enjoy high-resolution audio up to DSD512 22.6MHz, 1-bit.

PCM SUPPORT:
Supports PCM audio up to 384kHz, 16–32-bit, Stereo.

ANALOG OUTPUT STAGE:
Dual ESS SABRE32 ES9028Pro DAC chips ensure exceptional analog audio performance.
Fully balanced layout with high-quality components for optimal signal integrity.
Redesigned analogue buffer includes audiograde output capacitor, providing clear and accurate sound reproduction.
Ultra-low-noise and high dynamic range for a pristine audio experience.
Discreet clock system ensures precise timing accuracy.

Precision 32-bit internal digital volume control for accurate volume adjustments.

UPSAMPLING RATES & BIT DEPTHS:
Option for DSD256 upsampling for all files, maximizing audio quality.
Option for PCM 384kHz upsampling for all files, enhancing the listening experience.

DIGITAL OUTPUT STAGE:
USB:
Native DSD512 support for seamless audio playback.

PCM 44.1–384kHz, 16–32-bit, Stereo for versatile connectivity.

BNC SPDIF:
PCM 44.1kHz–192kHz, 16–24-bit for high-quality digital audio transmission.

DSD (DoP, DSD over PCM) 2.8MHz, 1-bit for DSD file playback.

POWER SUPPLY:
Internal 100–240V AC auto-ranging power supply for global compatibility.
Low-noise design ensures clean power delivery.
Shielded power supply compartment reduces interference with sensitive electronics.

Enjoy an unparalleled audio experience with these advanced features, cutting-edge technology, and meticulous design, providing exceptional performance and audio fidelity.
Features
Features:

Features our all-new processing system
Increased capacity for future updates
Faster processor provides greater resampling flexibility
New surface finish taken from the high-end P1
Dual ES9028Pro SABRE DAC featuring dual-mono operation
Upsampling and downsampling to every supported format up to DSD256/PCM384
USB digital audio output
Leedh Processing Volume control
Roon Ready, Spotify Connect, MQA, TIDAL, TIDAL Connect, Qobuz, TuneIn and AirPlay-compatible

DSD SUPPORT:
Up to DSD512 22.6MHz, 1-bit

PCM SUPPORT:
Up to 384kHz, 16–32-bit, Stereo

ANALOG OUTPUT STAGE:
Dual ESS SABRE32 ES9028Pro DAC chips

Fully balanced layout with high-quality components

Completely redesigned analogue buffer includes audiograde output capacitor and ultra-low-noise and high dynamic range

Discreet clock system for precision timing

Precision 32-bit internal digital volume

UPSAMPLING RATES & BIT DEPTHS:
DSD256 upsampling option for all files
PCM 384kHz upsampling option for all files

DIGITAL OUTPUT STAGE:
USB:
Native DSD512 support

PCM 44.1–384kHz, 16–32-bit, Stereo

BNC SPDIF:
PCM 44.1kHz–192kHz, 16–24-bit

DSD (DoP, DSD over PCM) 2.8MHz, 1-bit

POWER SUPPLY:
Internal 100–240V AC auto-ranging

Low-noise

Shielded power supply compartment for reduced interference with delicate electronics
Weight & Dimensions

350mm (W), 350mm (D), 60.5mm (H), 6kg