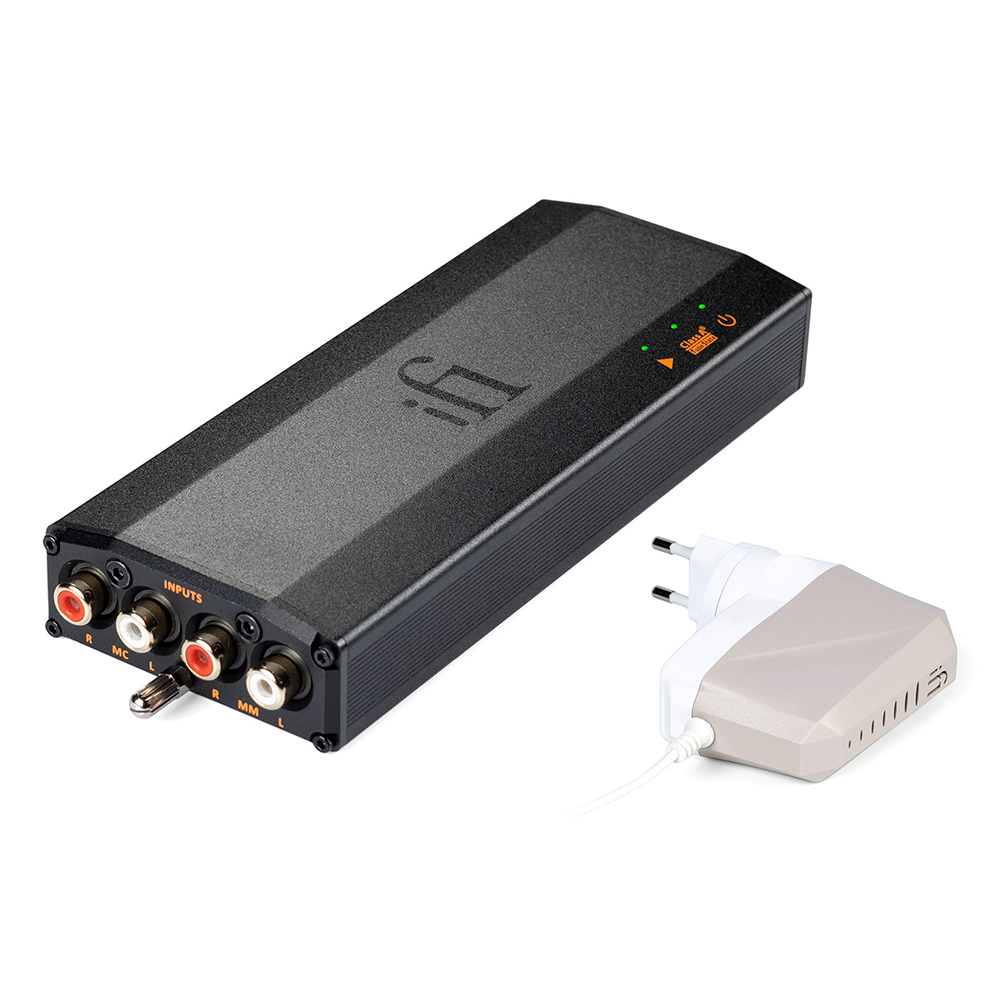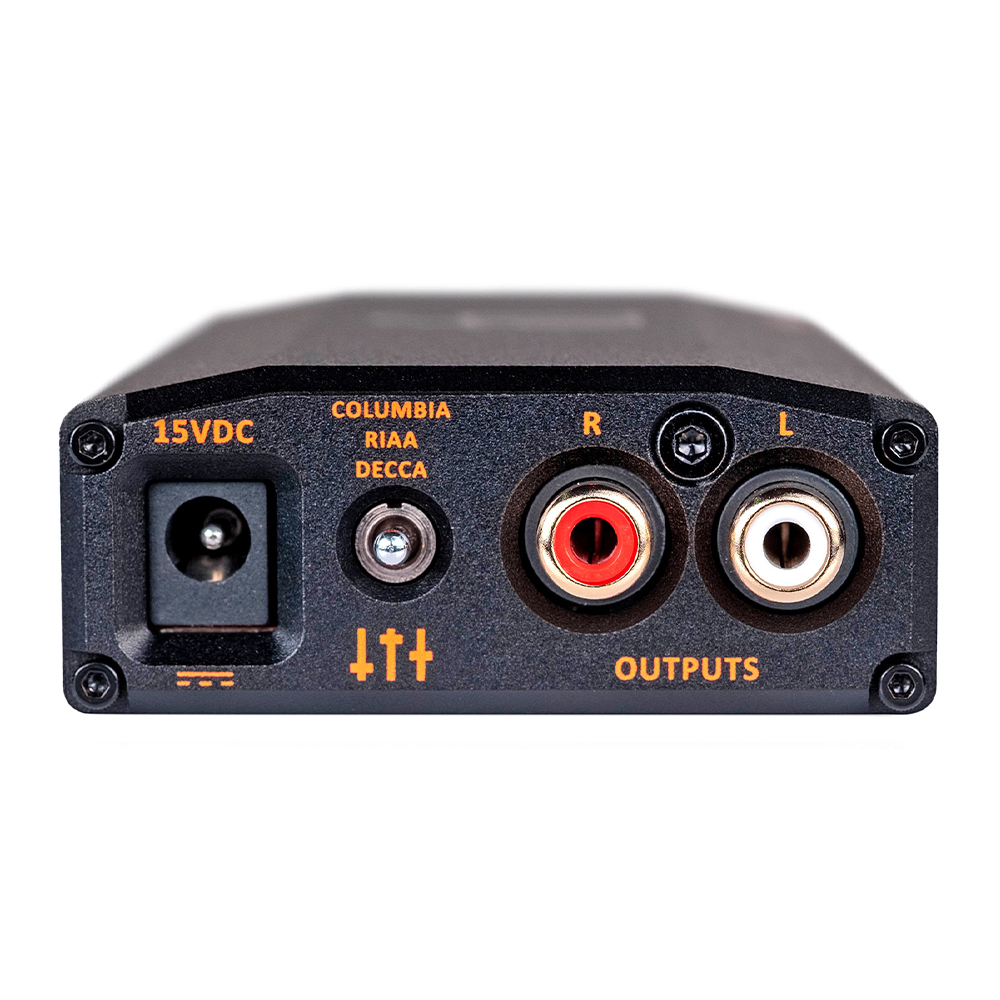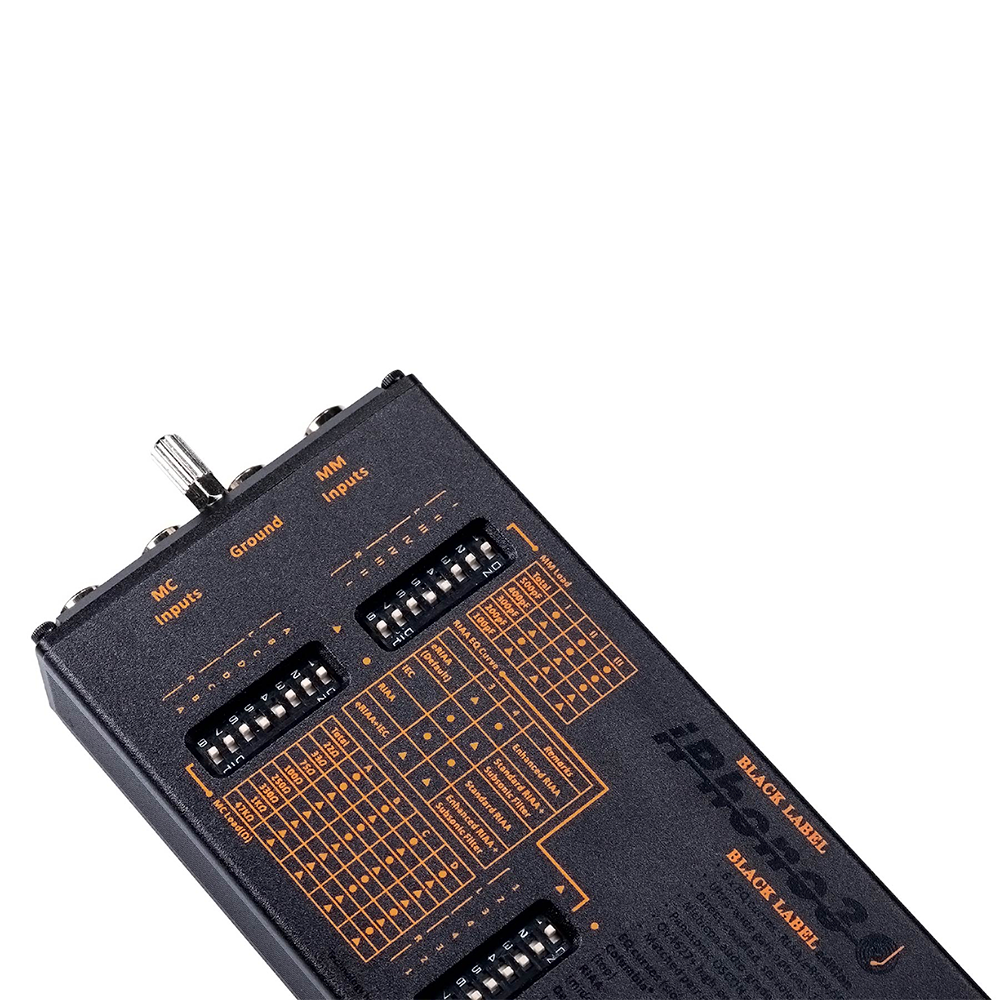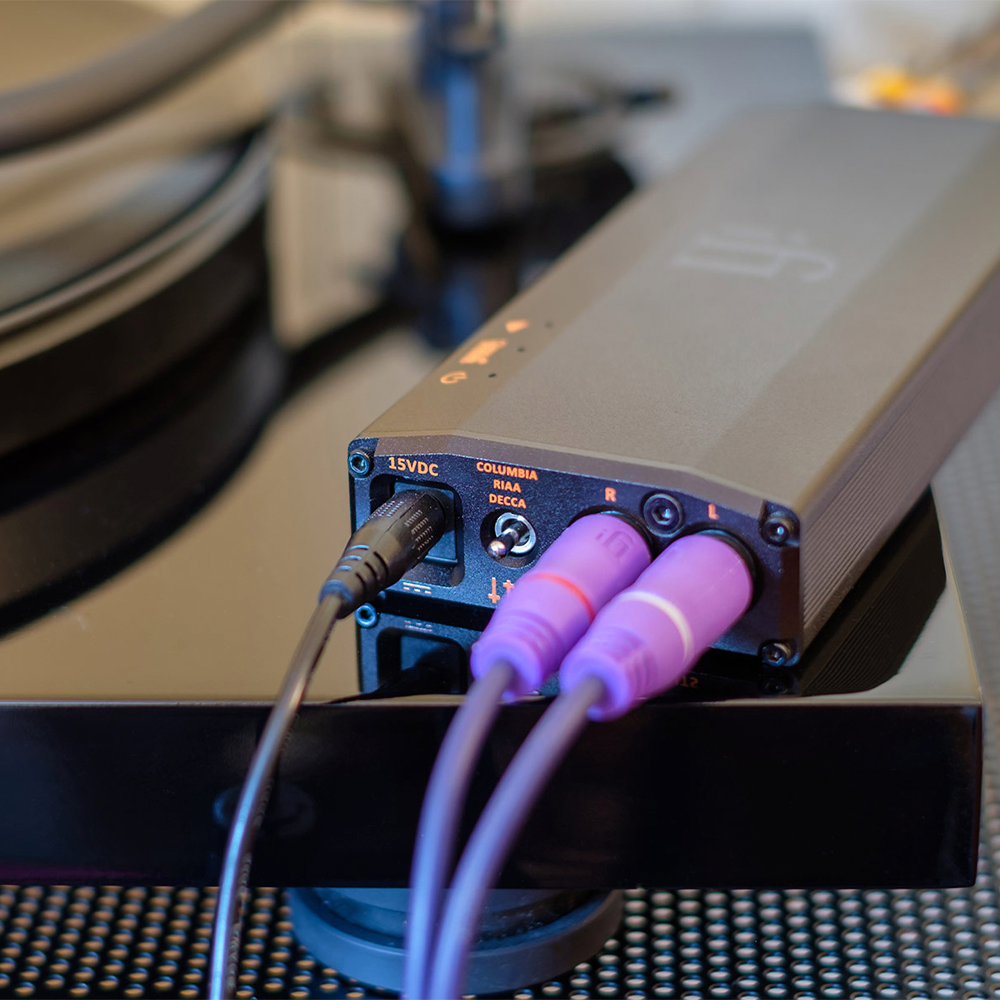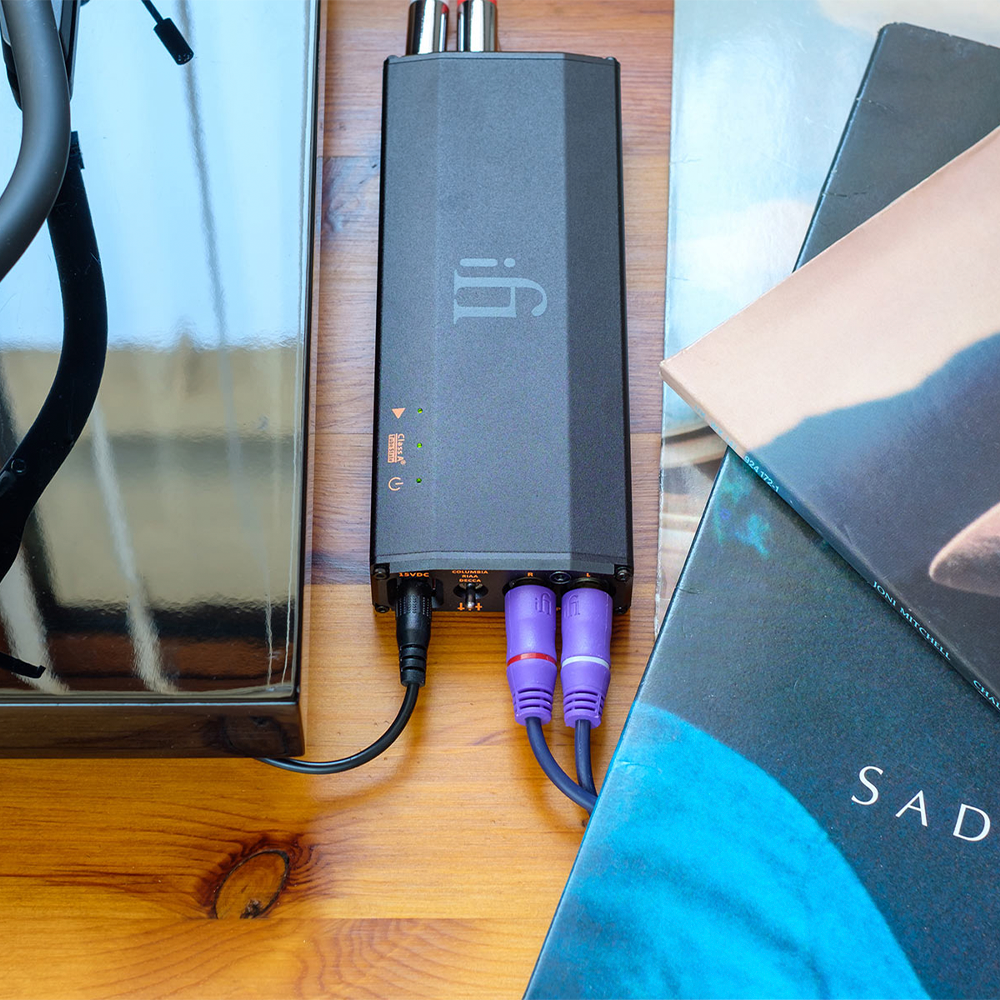 iFi micro iPhono3 Black Label
FREE Ground shipping on any order over $600.00! (Some exceptions apply)
If item is in stock, it will ship within 2 business days, please contact the store to ensure availability.
905-881-7109
Info@audioexcellence.ca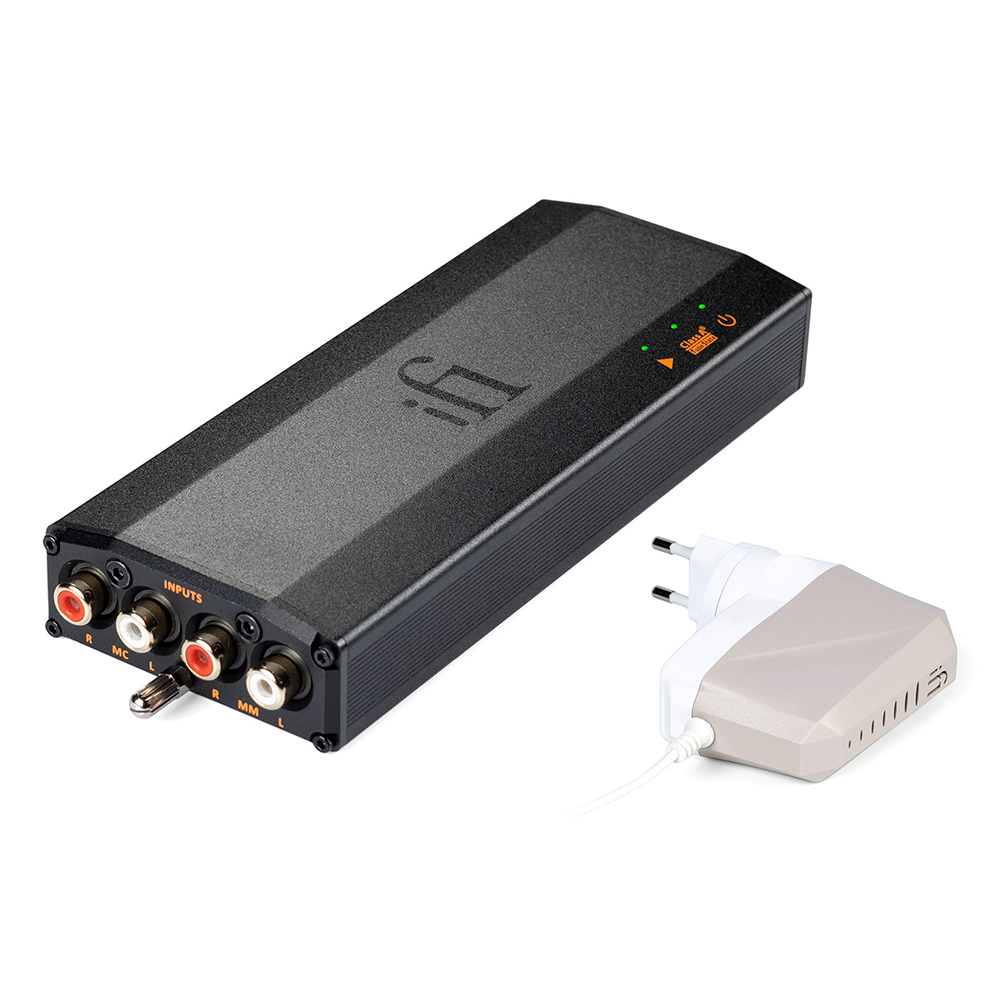 Silent nights in
Silent nights in
With a stunning, super-low 85dB noise floor (per Stereophile standard) the iPhono3 Black Label is out there. One of the quietest phono stages. Period.
Like any good phono stage, it amplifies the signal, not the noise. The whisper-quiet noise floor is there for any home audio system to discern. Take it for a test drive from the comfort of your favourite listening chair.

Set and forget
The iPhono3 Black Label, like the AMR PH-77 from which it descends, enables you to set the precise load/gain for the cartridge you have. Squeeze every last drop of performance out of your precious pickup.
X-Men
The iPhono3 Black Label is special. It should be powered by something special.
It comes with the iPower X, the very latest in power supply technology.
iPhono3 Black Label + iPower X = Super Duo.



Specifications
Frequency Response 10Hz – 100KHz (±0.3dB) 20Hz – 20kHz (±0.2dB) Dynamic Range MM (36dB): > 108dB (A-weighted) MC (60dB): > 106dB (A-weighted) Signal-to-Noise Ratio MM (36dB): > 85dB (A-weighted re. 5mV) MC (60dB): > 85dB (A-weighted re. 0.5mV) Overload Margin MM (36dB): > 26dB (re. 5mV, @ 1% THD) MC (60dB): > 22dB (re 0.5mV, @ 1% THD) Crosstalk <-71dB (1KHz) Maximum undistorted output 7V (Load >= 600 Ohm, THD <=1%) Total Harmonic Distortion (THD) <0.005% (MM 36dB 1V out 600R Load) Output Impedance <100Ω Input Voltage AC 100 – 240V, 50/60Hz Power Consumption < 5W. Use with iPower X (15v) do NOT use any other power supply. Dimensions 6.2' x 2.3' x 1.1' / 158 x 58 x 28 mm Weight 0.58 lbs / 265 g
Dynamic Range MM (36dB): > 108dB (A-weighted) MC (60dB): > 106dB (A-weighted)
Signal-to-Noise Ratio MM (36dB): > 85dB (A-weighted re. 5mV) MC (60dB): > 85dB (A-weighted re. 0.5mV)
Overload Margin MM (36dB): > 26dB (re. 5mV, @ 1% THD) MC (60dB): > 22dB (re 0.5mV, @ 1% THD)
Crosstalk <-71dB (1KHz)
Output Impedance <100Ω
Maximum undistorted output 7V (Load >= 600 Ohm, THD <=1%)
Output Impedance <100Ω
Weight & Dimensions
Dimensions
6.2' x 2.3' x 1.1' / 158 x 58 x 28 mm


Weight
0.58 lbs / 265 g