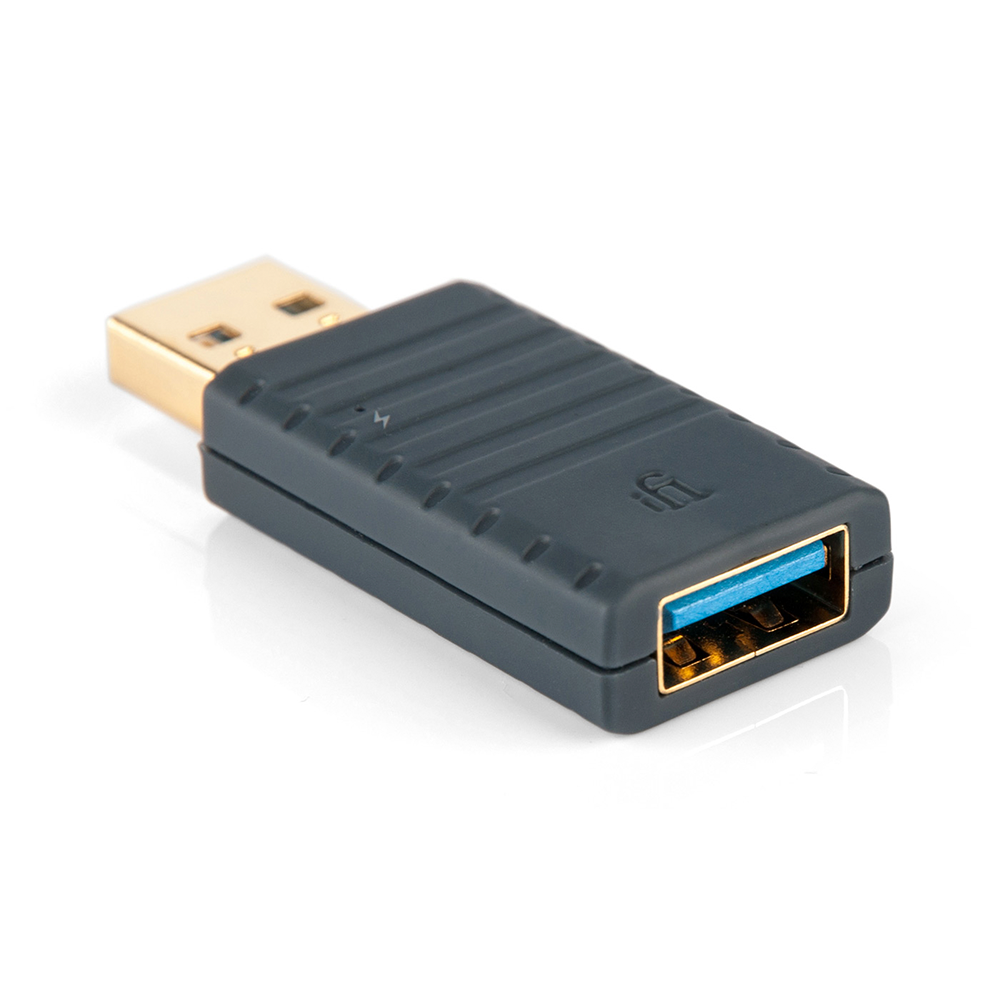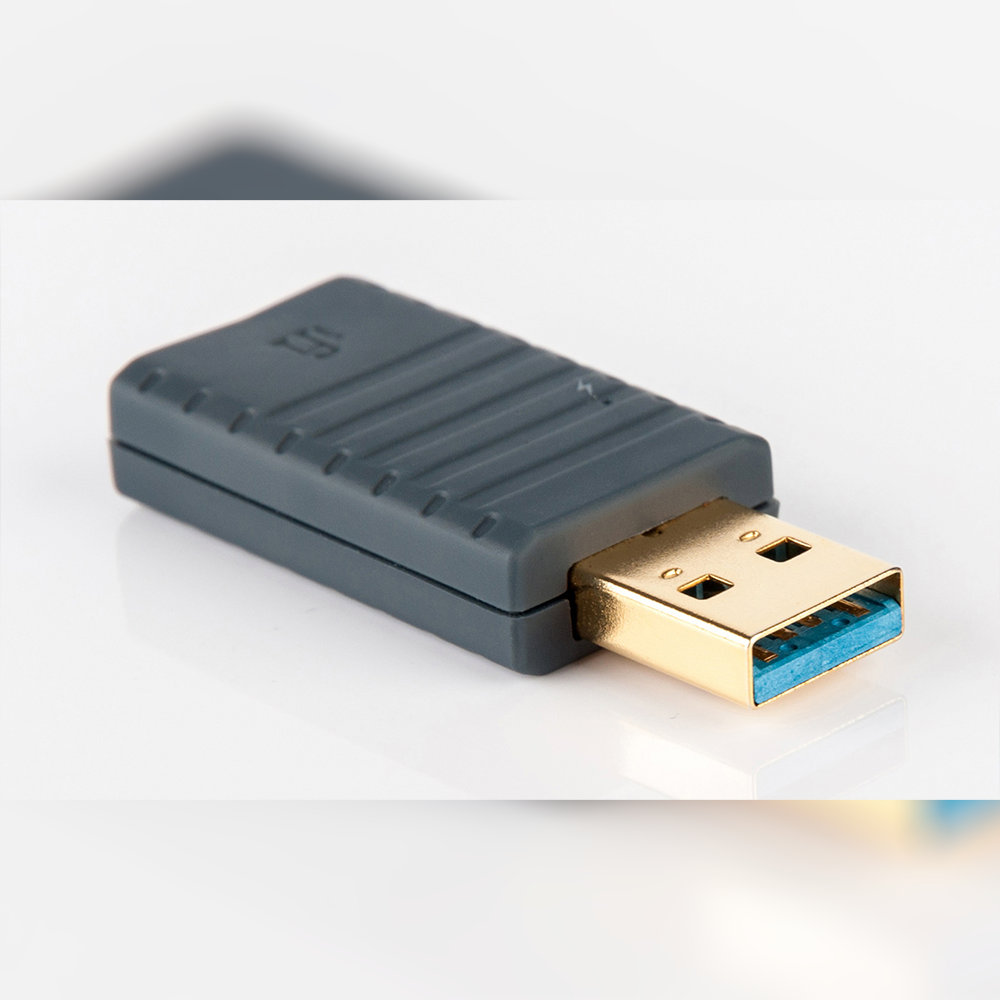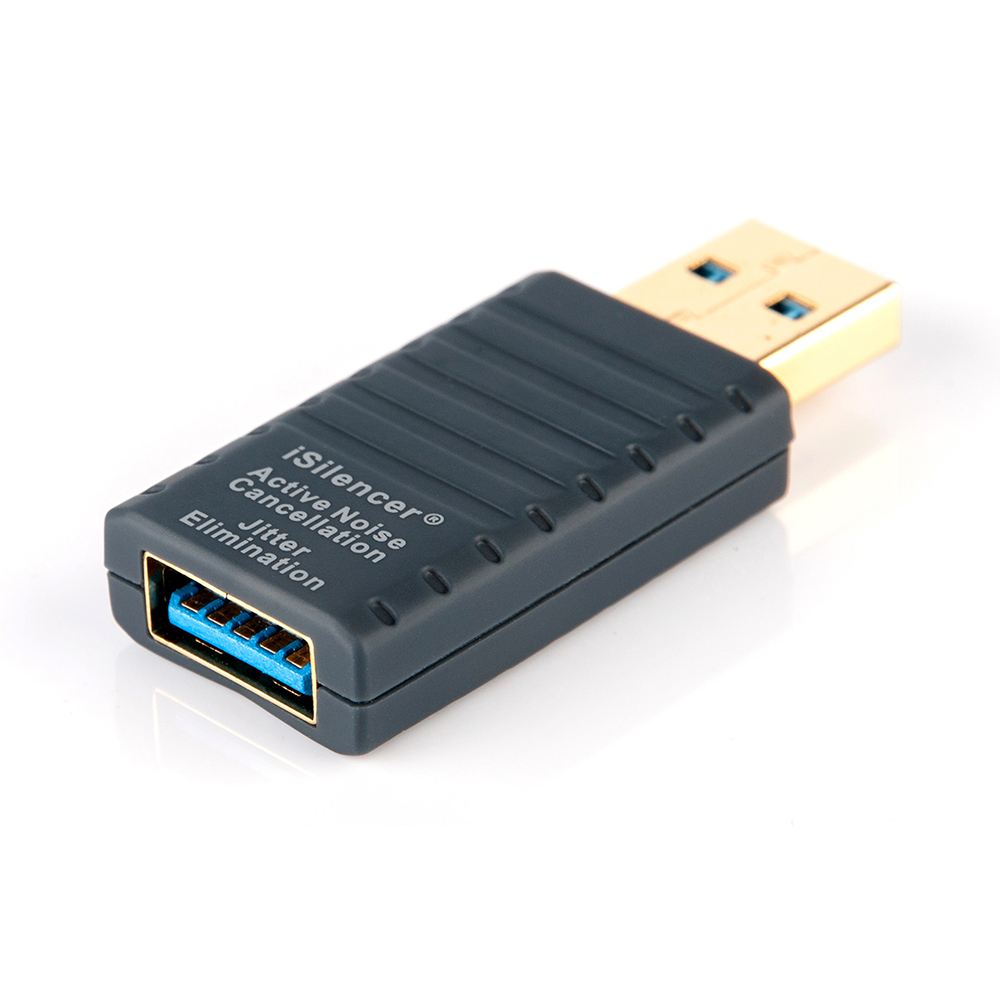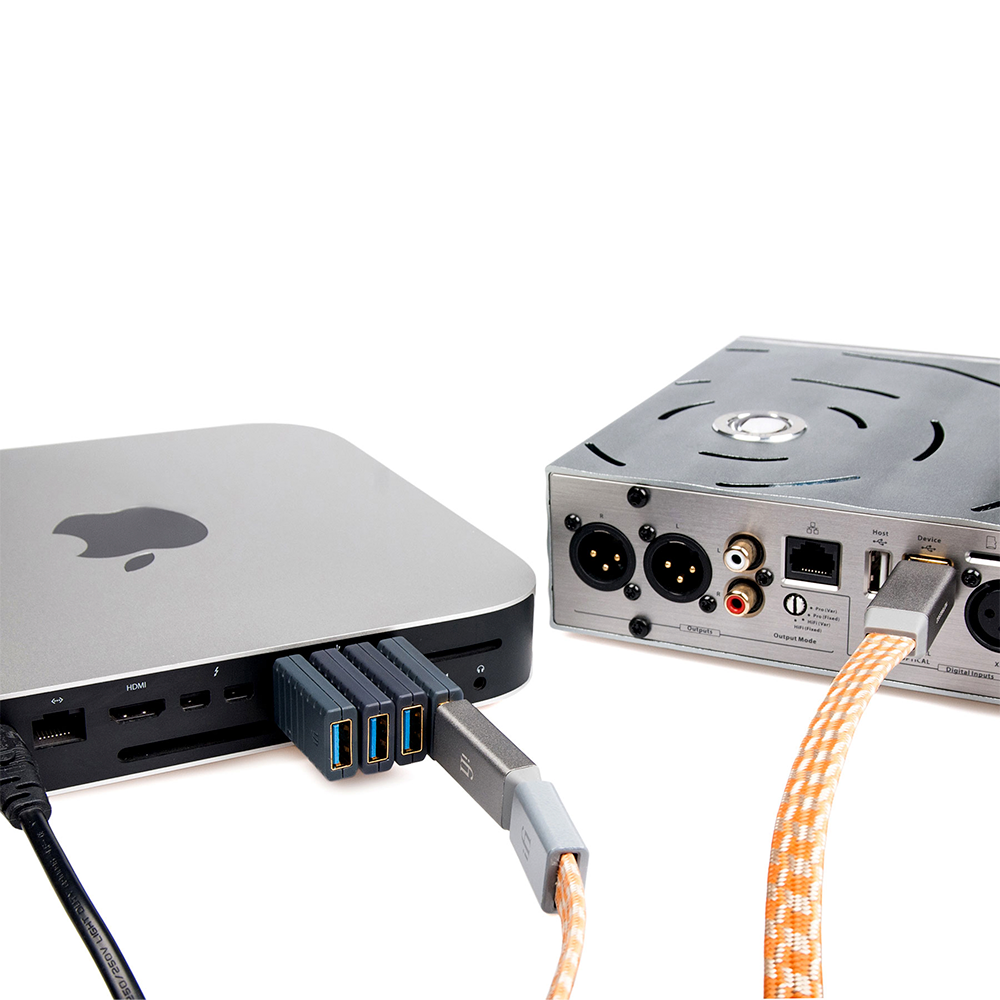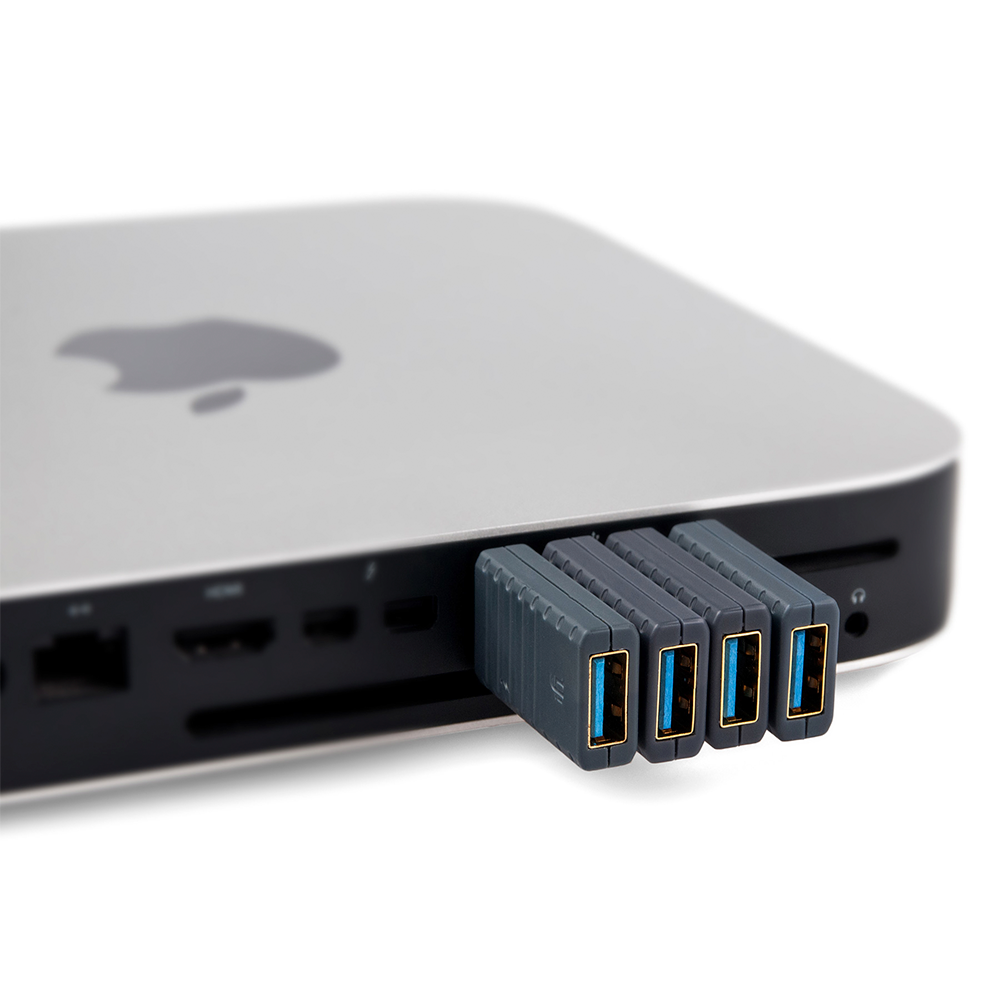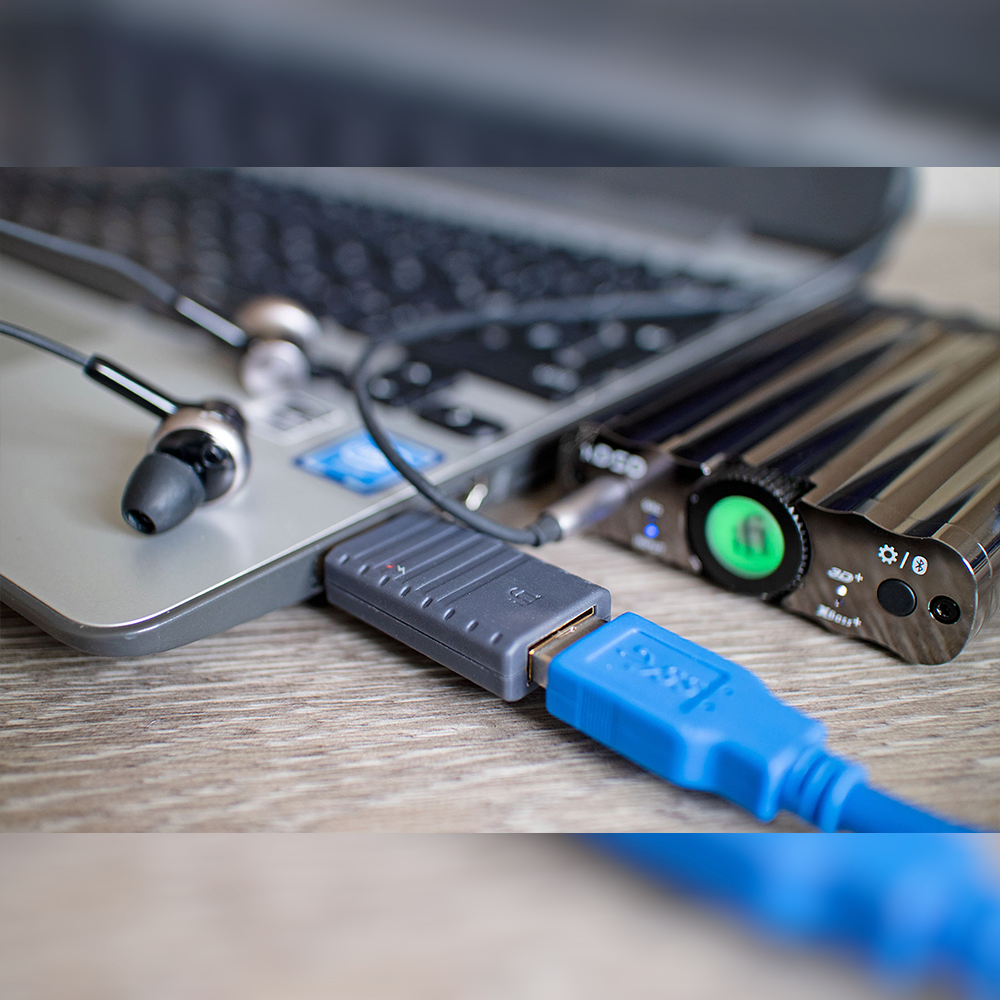 iFi iSilencer 3.0+
FREE Ground shipping on any order over $600.00! (Some exceptions apply)
If item is in stock, it will ship within 2 business days, please contact the store to ensure availability.
905-881-7109
Info@audioexcellence.ca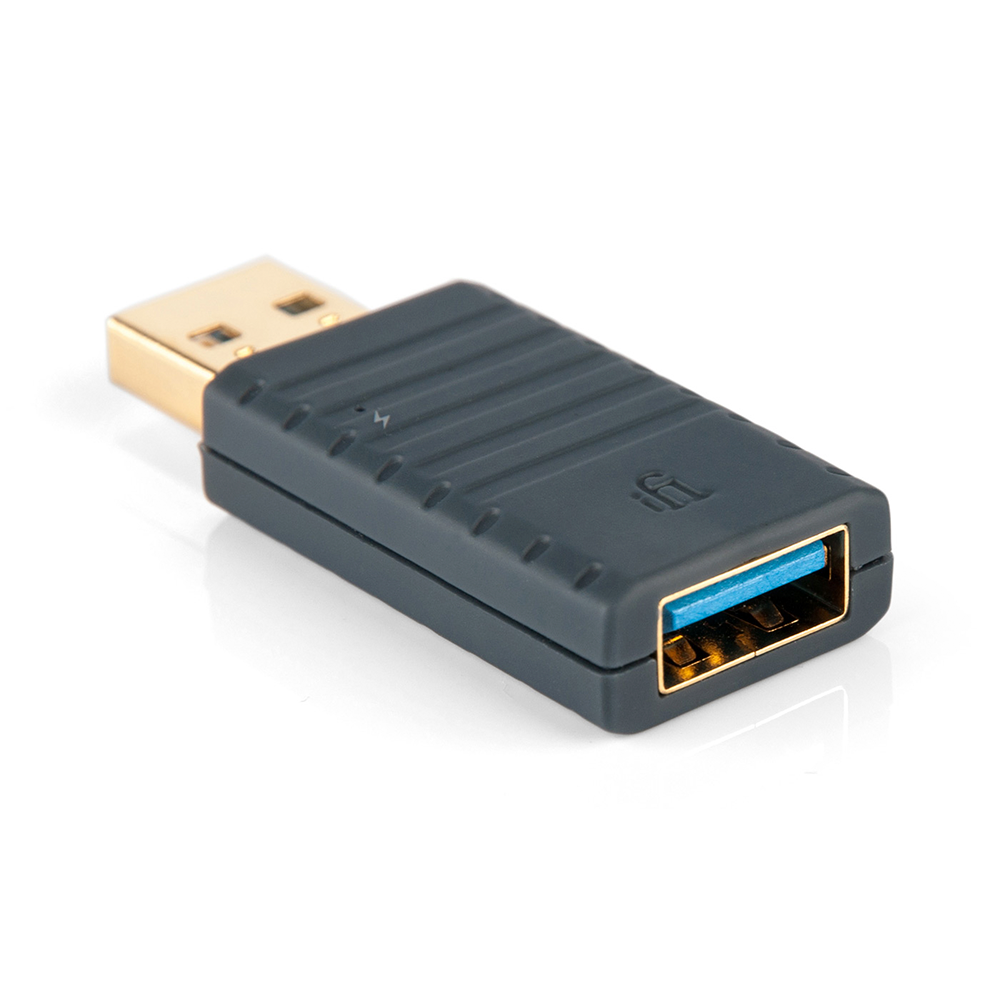 Plug. Play. Pop free
Does your USB audio system suffer from annoying background noise?

Electrical noise on USB causes errors, data loss and poor signal integrity. You will hear these as distortion – pops, clicks and delays.
The iSilencer+ solves all of this quickly and easily. It plugs directly into the USB port of your computer as a link between your computer and your DAC.
It will remove electrical noise, both EMI and RFI, at source. Your music will seem clearer, warmer, and more transparent with improved bass.

Features
The iSilencer+ uses our latest Active Noise Cancellation II® technology. It decreases noise in a similar way to noise-cancelling headphones.
We use our REBalance® tech to get rid of clicks and distortion.
We've upgraded the circuitry; low-ESR tantalum capacitors have been added for improved input and output filtering. Filtering capacitance has been increased 10-fold.
We've added several flavours – it comes in 3 versions and includes the newer USB-C connector.
USB-A to USB-A
USB-C to USB-A
USB-C to USB-C

Specifications
Super-Speed USB3.0 (and USB2.0 backwards compatible)
USB3.0 gold-plated connectors
Warranty period 12 months
Weight & Dimensions
Dimensions
50mm (I) x 20mm (w) x 9mm (h)

Weight
7g (0.25oz)