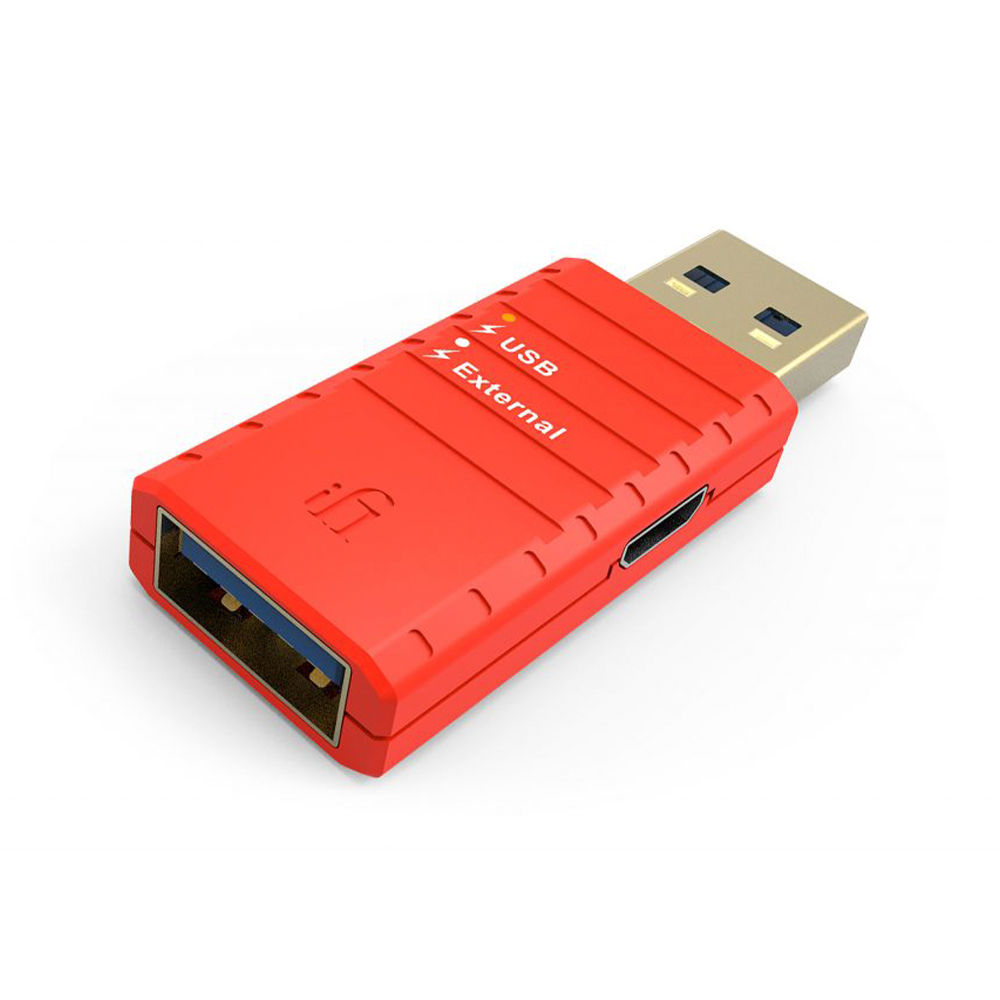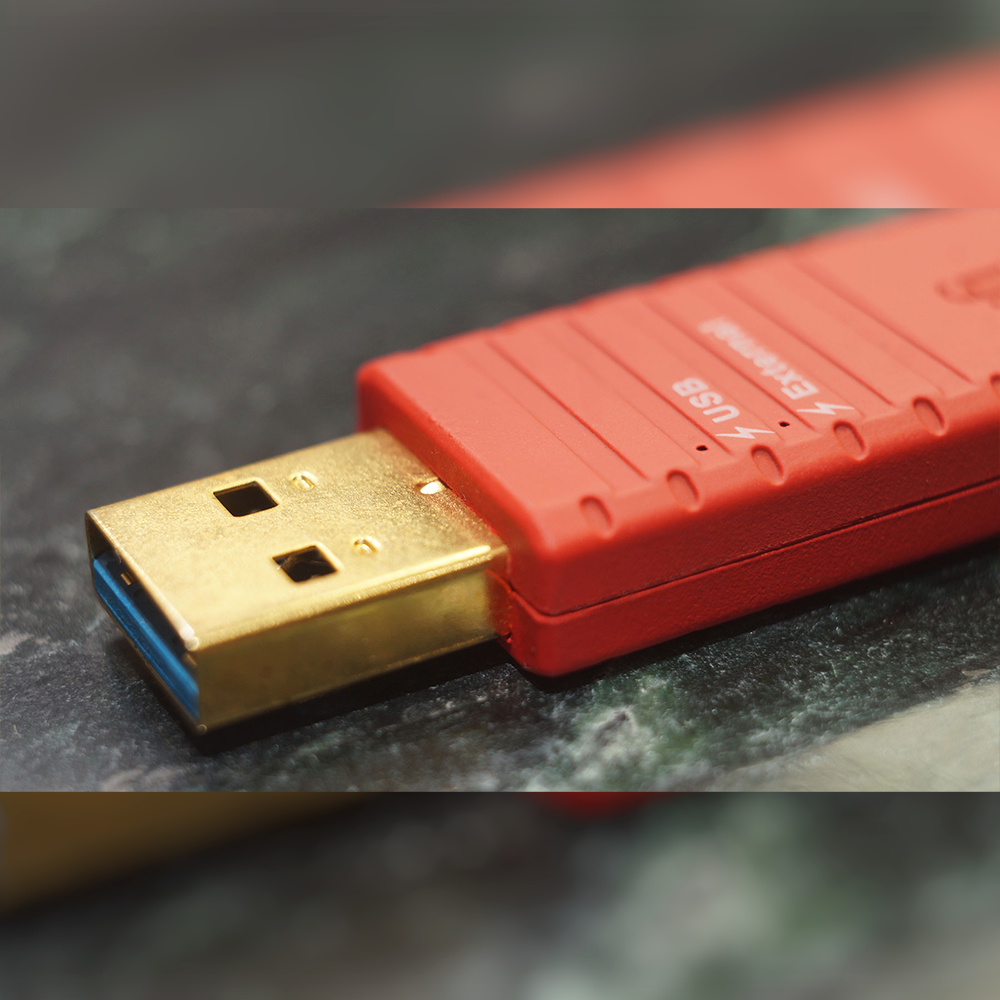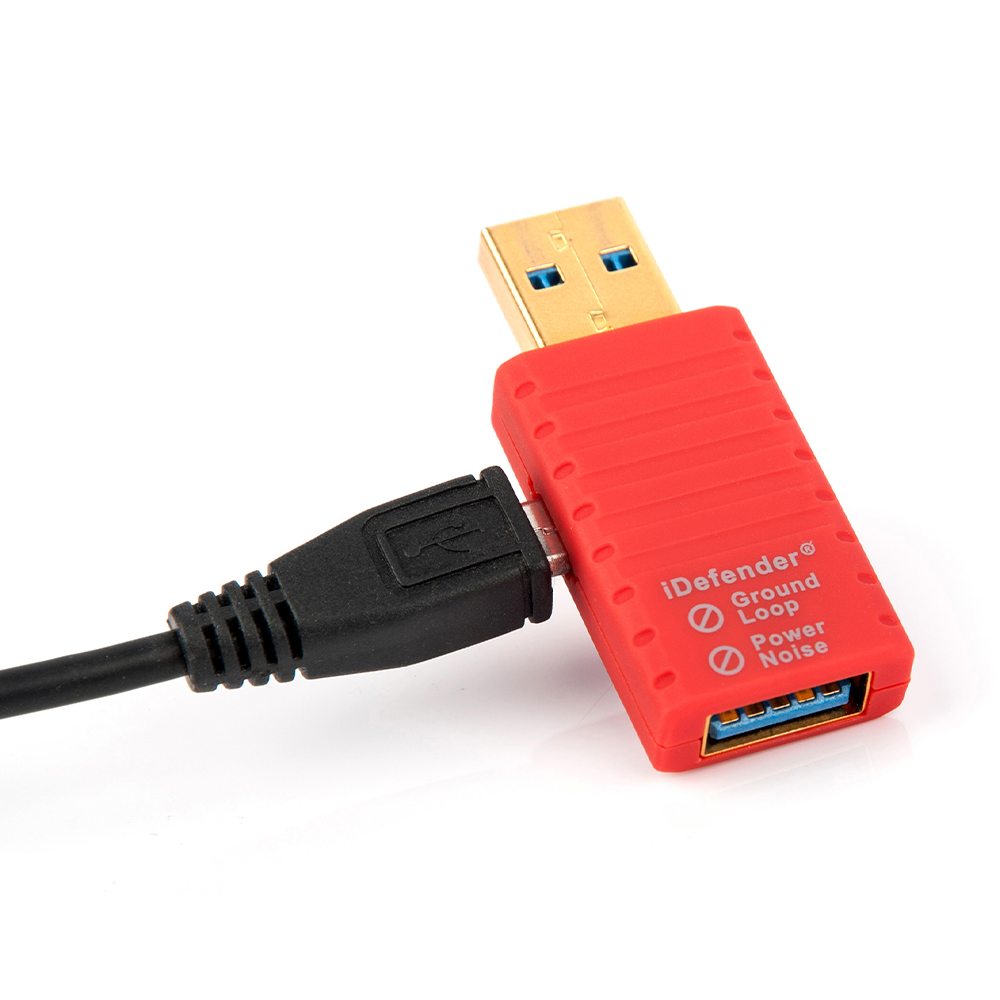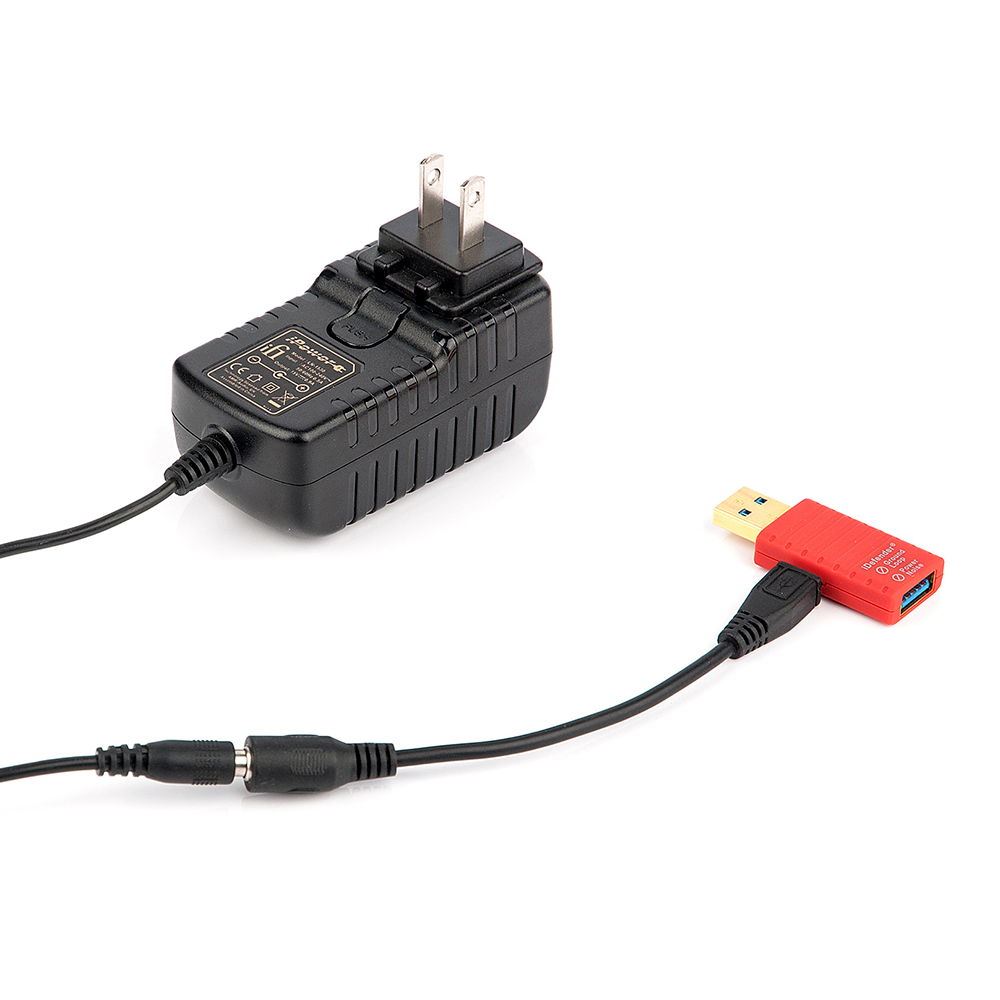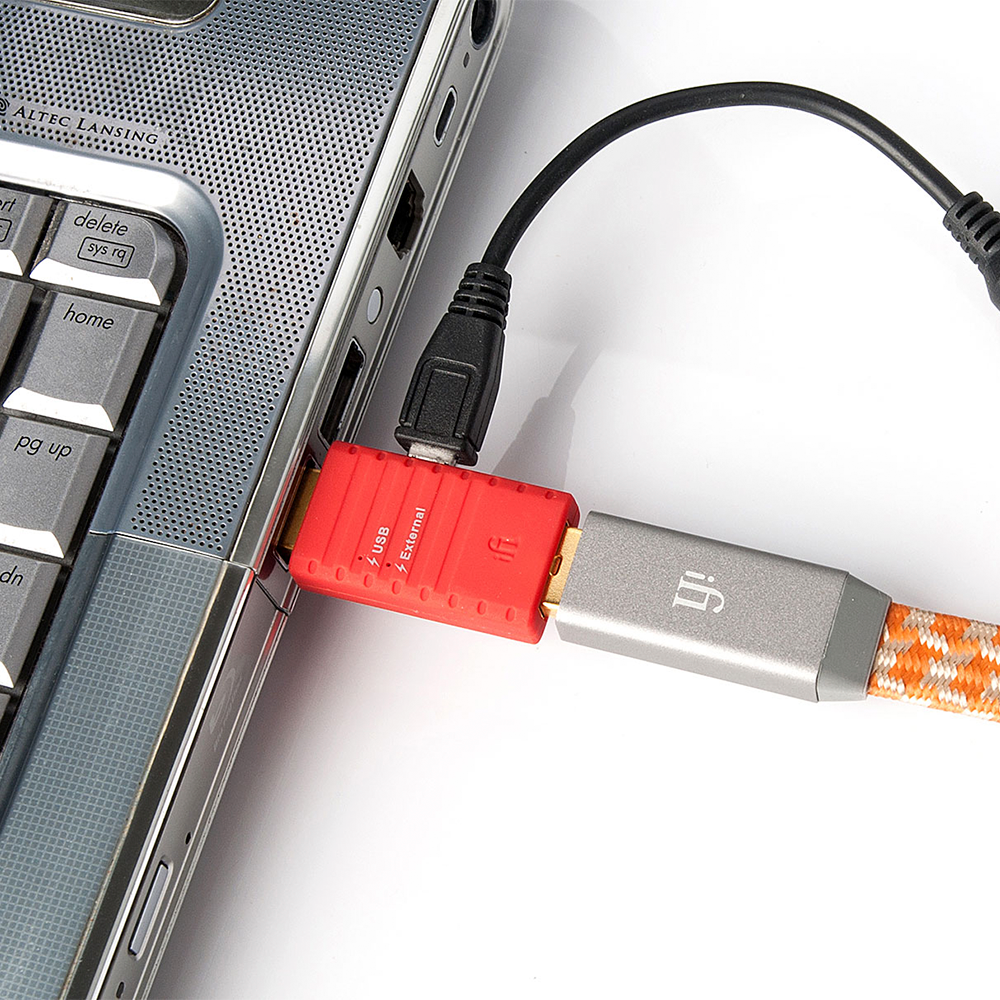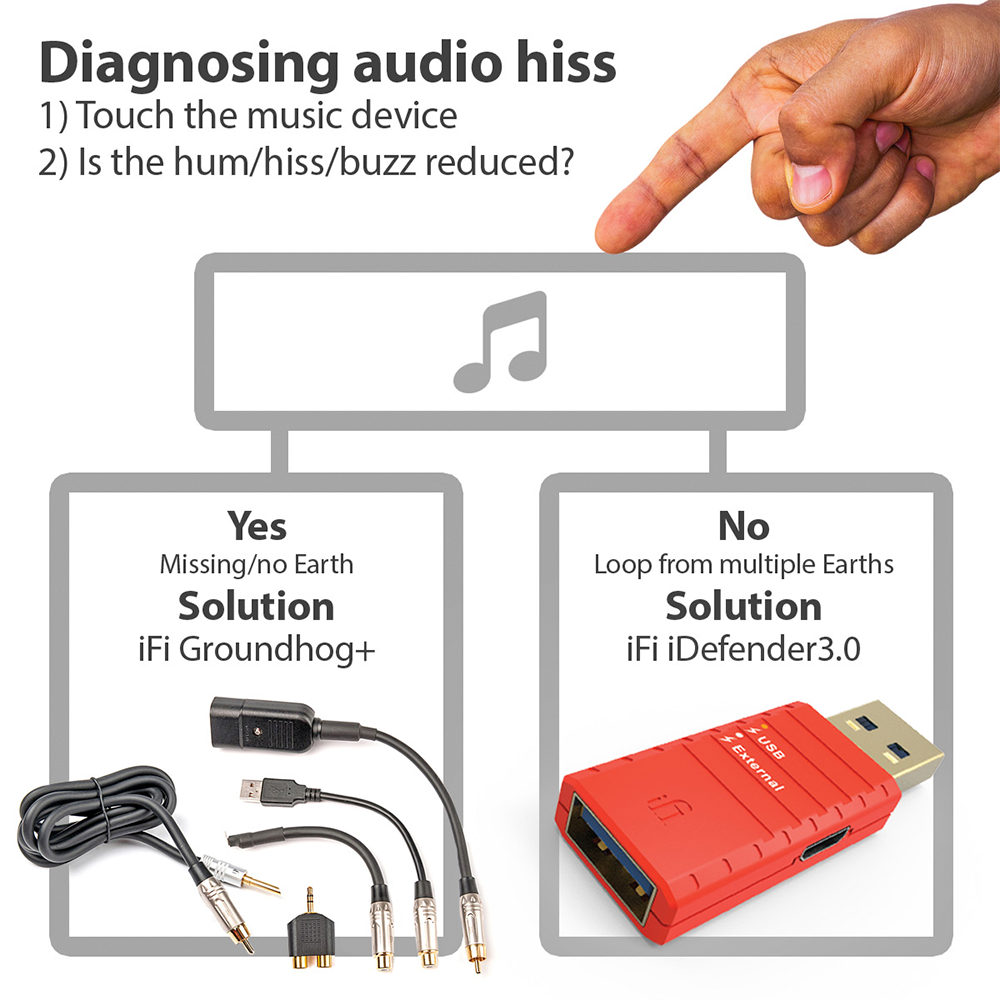 iFi iDefender 3.0+
FREE Ground shipping on any order over $600.00! (Some exceptions apply)
If item is in stock, it will ship within 2 business days, please contact the store to ensure availability.
905-881-7109
Info@audioexcellence.ca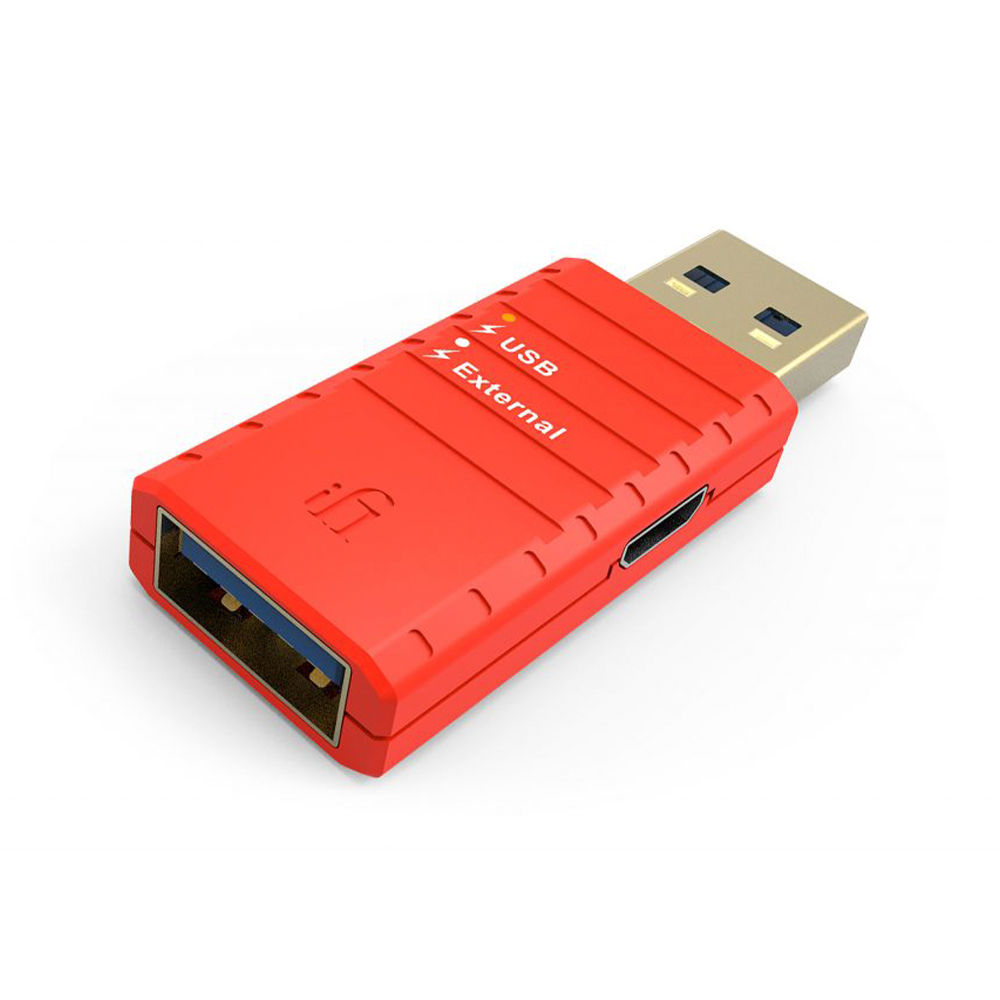 Is your audio still taking a beating from buzz and hum?
iFi's iDefender+ is for those battling with noisy audio due to unwanted ground loops in their audio chain.

When plugged into the source device's USB socket, the iDefender+ detects whether there is a ground loop problem.

It breaks the ground loop by 'intelligently' disconnecting the computer's earth and, as well as eradicating audible ground-loop hum, it lowers the system noise floor, improving resolution and dynamic contrast.
Features
We've upgraded the circuitry; low-ESR tantalum capacitors have been added for improved input and output filtering. Filtering capacitance has been increased 10-fold.
The iDefender+ now comes in 3 versions and includes the newer USB-C connector.
USB-A to USB-A
USB-C to USB-A
USB-C to USB-C
Beat the buzz with the iDefender+.
Specifications
Super-Speed USB3.0 (and USB2.0 backwards compatible
Connectors USB3.0 gold-plated connectors
Weight & Dimensions
50mm (I) x 20mm (w) x 9mm (h)

Weight - 6.6g (0.23oz)