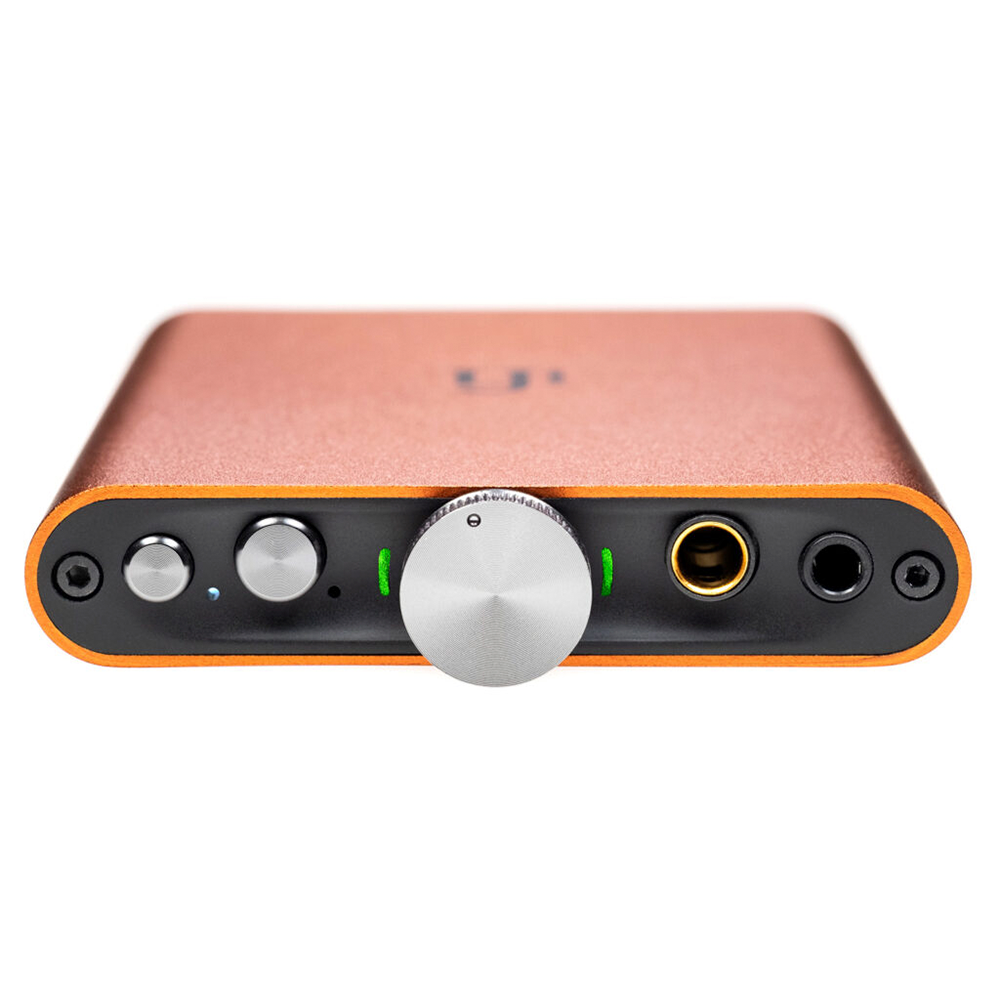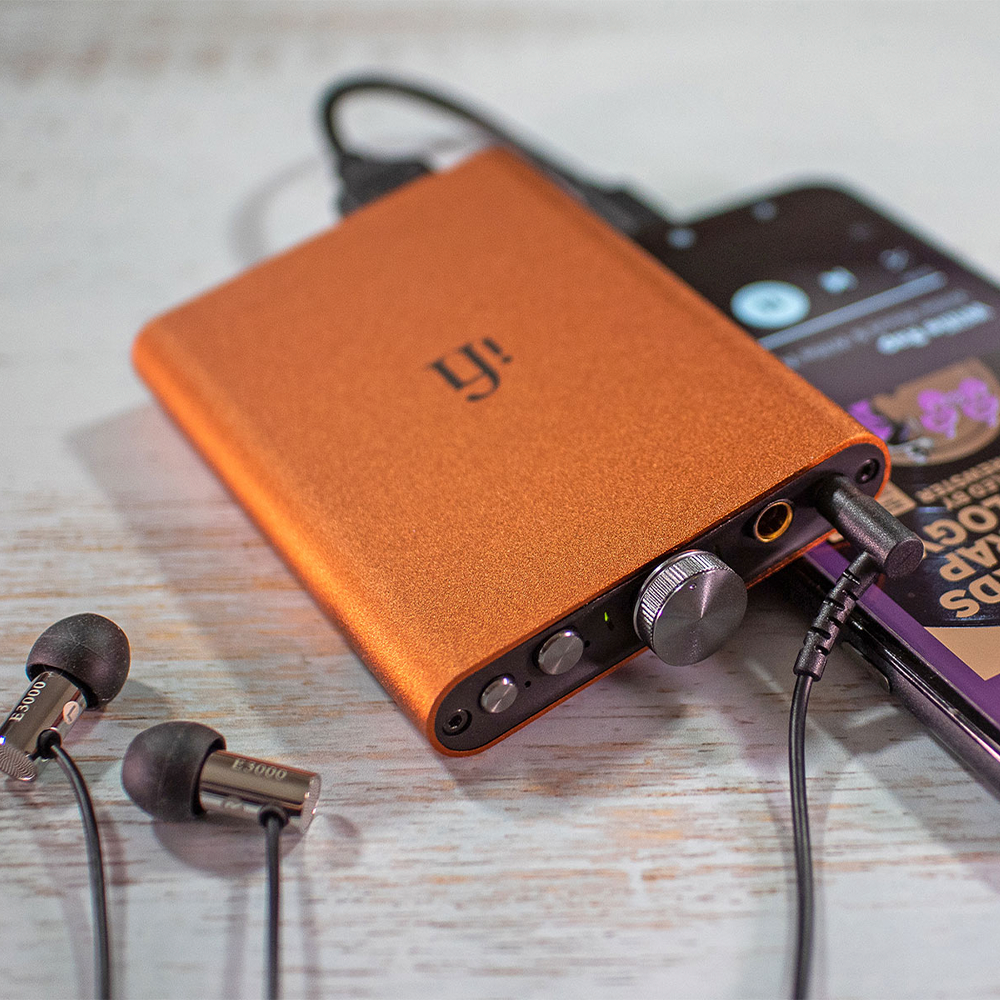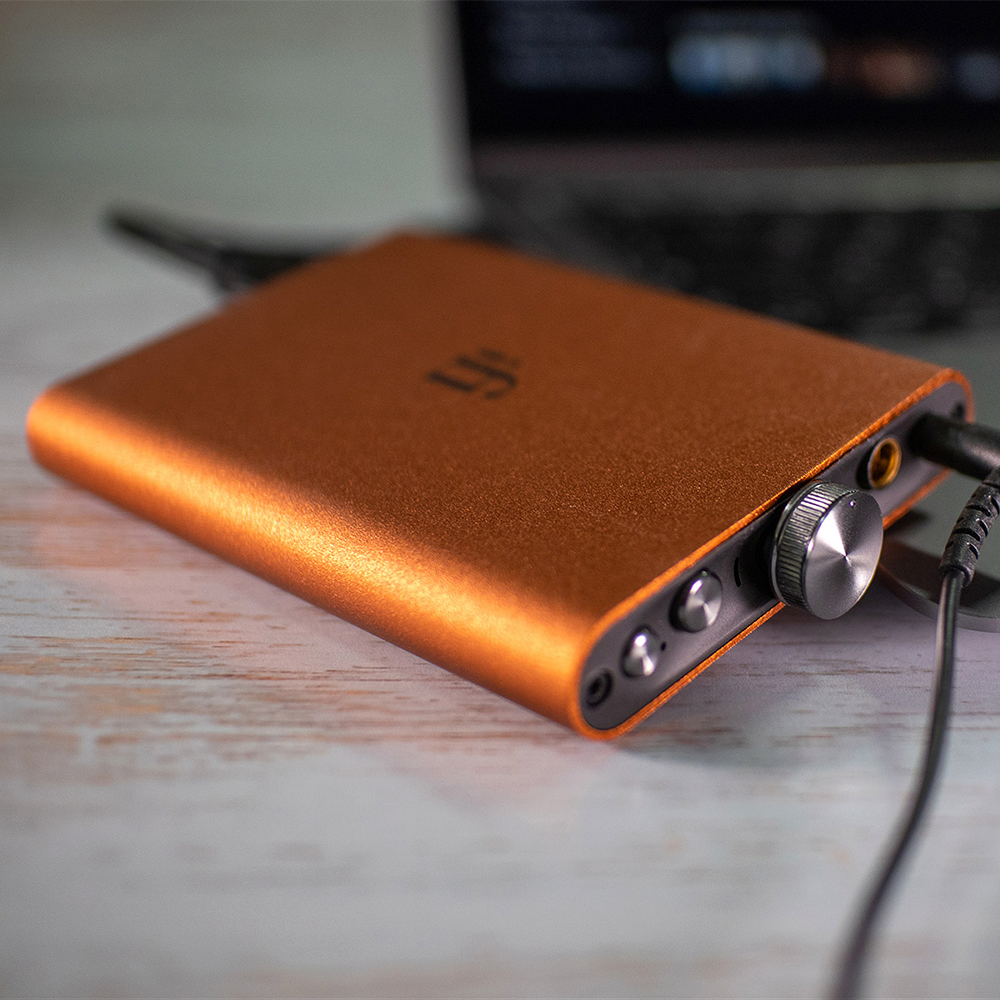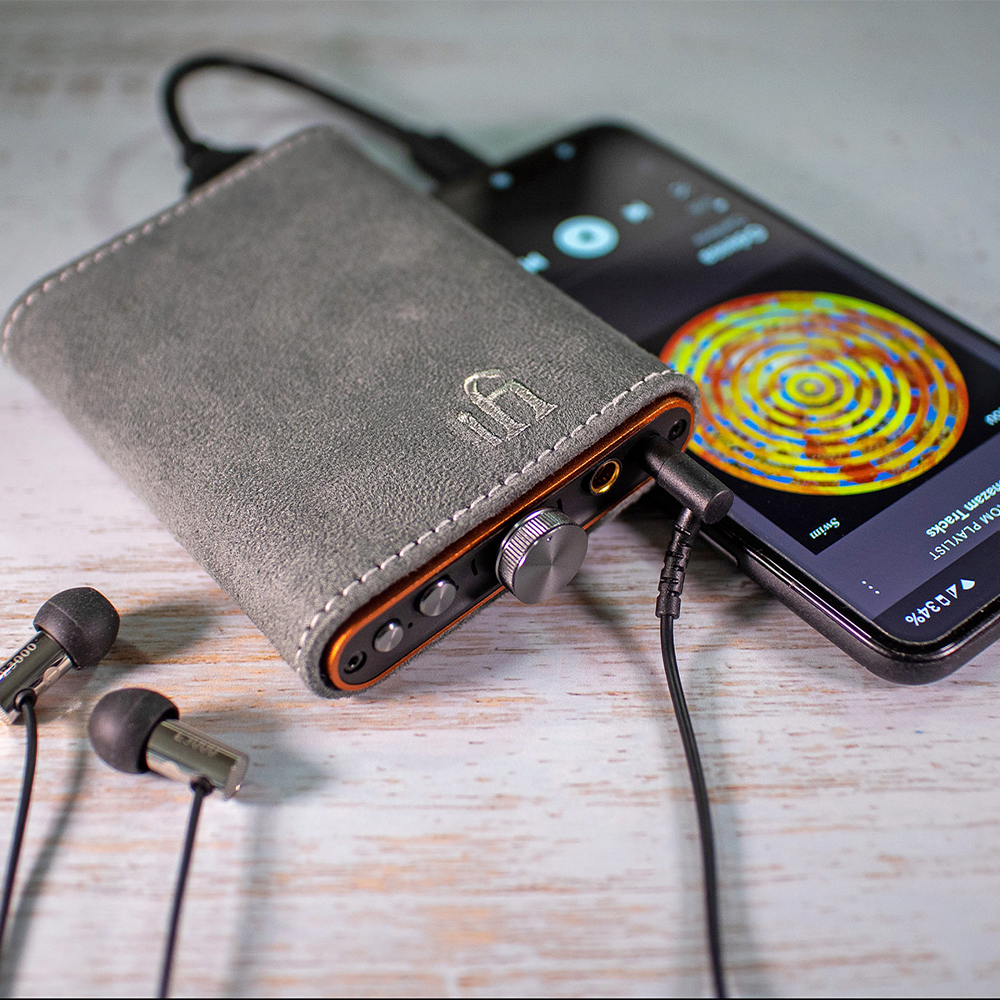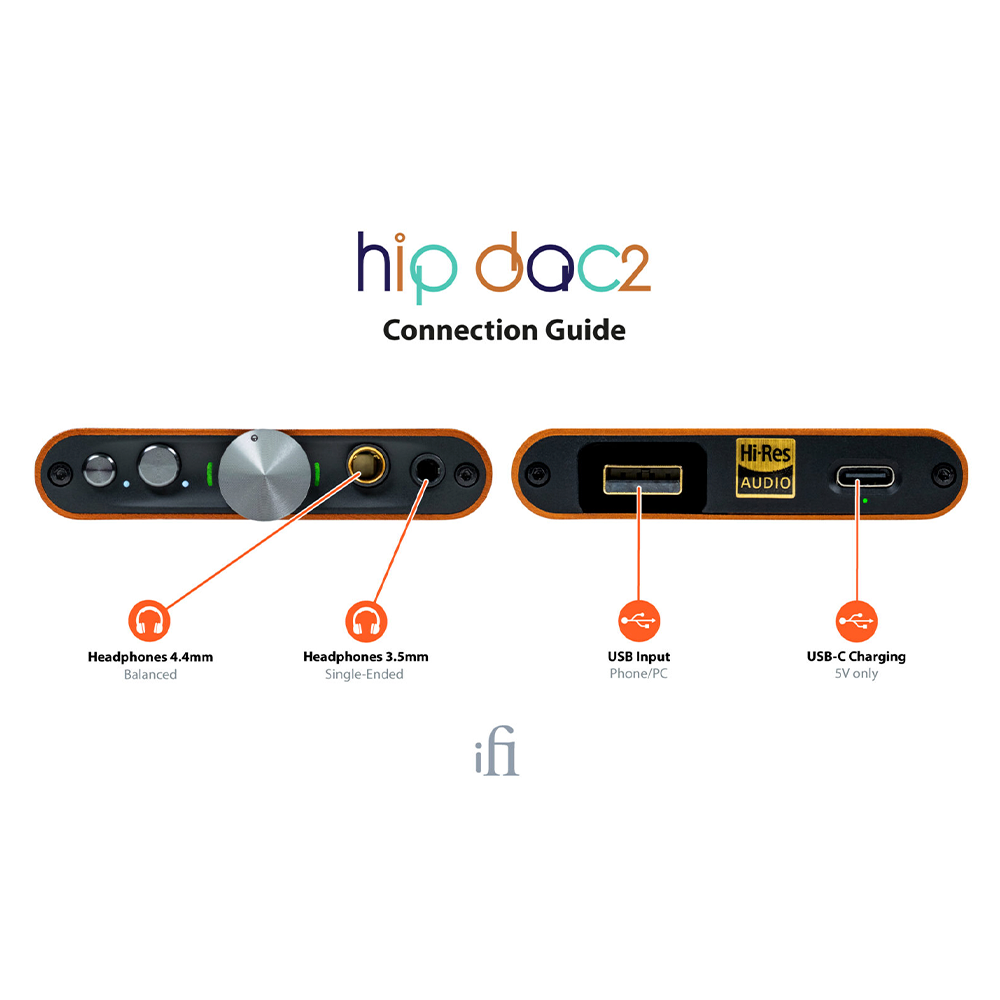 iFi Hip DAC 2
FREE Ground shipping on any order over $600.00! (Some exceptions apply)
If item is in stock, it will ship within 2 business days, please contact the store to ensure availability.
905-881-7109
Info@audioexcellence.ca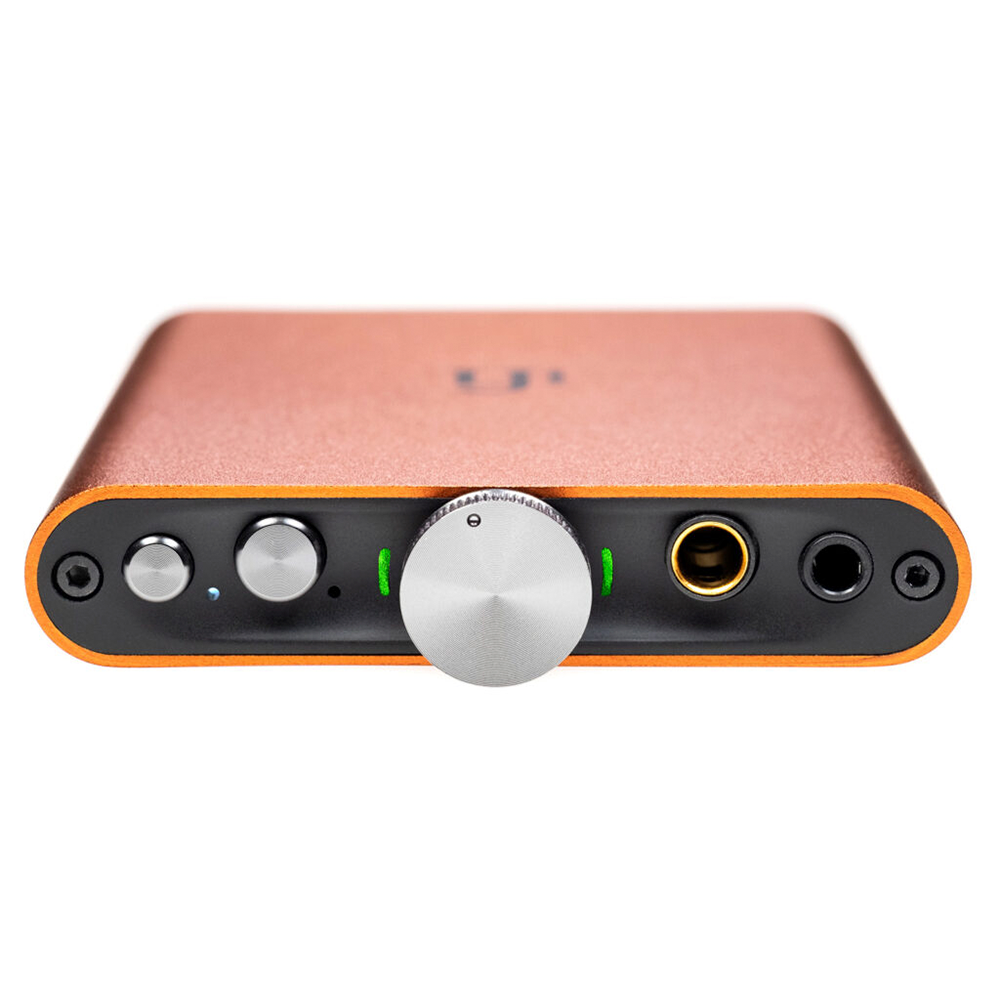 iFi Hip DAC 2
The hip-dac, a popular portable hi-res DAC/headphone amp, has undergone an exciting makeover! Its sleek aluminium case now comes in a vibrant Sunset Orange color, giving it an ultra-cool look. But it's not just the exterior that has been enhanced; the internal components have also received upgrades.

The hip-dac2 features a new 16-core XMOS chip, which handles USB data processing. With double the clock speed and four times the memory compared to its predecessor, the hip-dac2 delivers improved overall performance. Additionally, it now supports full MQA decoding, expanding its capabilities. Another enhancement is the upgraded crystal clock, which contributes to a purer and crisper sound experience.

Key Features of the hip-dac2:
- Portable hi-res DAC/headphone amp
- Vibrant Sunset Orange aluminum case
- Upgraded 16-core XMOS chip for improved performance
- Full MQA decoding support
- Upgraded crystal clock for enhanced sound quality
Features
The hip-dac2 replaces the inferior DAC (Digital-to-Analogue Convertor) and amp circuitry in smartphones, tablets, PCs and Macs to vastly improve headphone sound.
Connect your playback device via USB, plug in your favourite corded headphones or in-ear monitors and the hip-dac2 delivers a sound brimming with bold dynamism and fluid refinement.

Specifications
Headphone Outputs Balanced S-Balanced (S-E) 4.4mm 3.5mm
Power Output (@1% THD) Balanced S-Balanced (S-E) 400mW@32Ω; 6.3V@600Ω 280mW@32Ω; 3.2V@600Ω
Power Output (@1% THD) Balanced S-Balanced (S-E) 400mW@32Ω; 6.3V@600Ω 280mW@32Ω; 3.2V@600Ω
Charging via USB-C, BC V1.2 compliant up to 1000mA charging current and 6.3 volts
Weight & Dimensions
102 x 70 x 14mm
4.0" x 2.8" x 0.6"

125g (0.28 lbs)