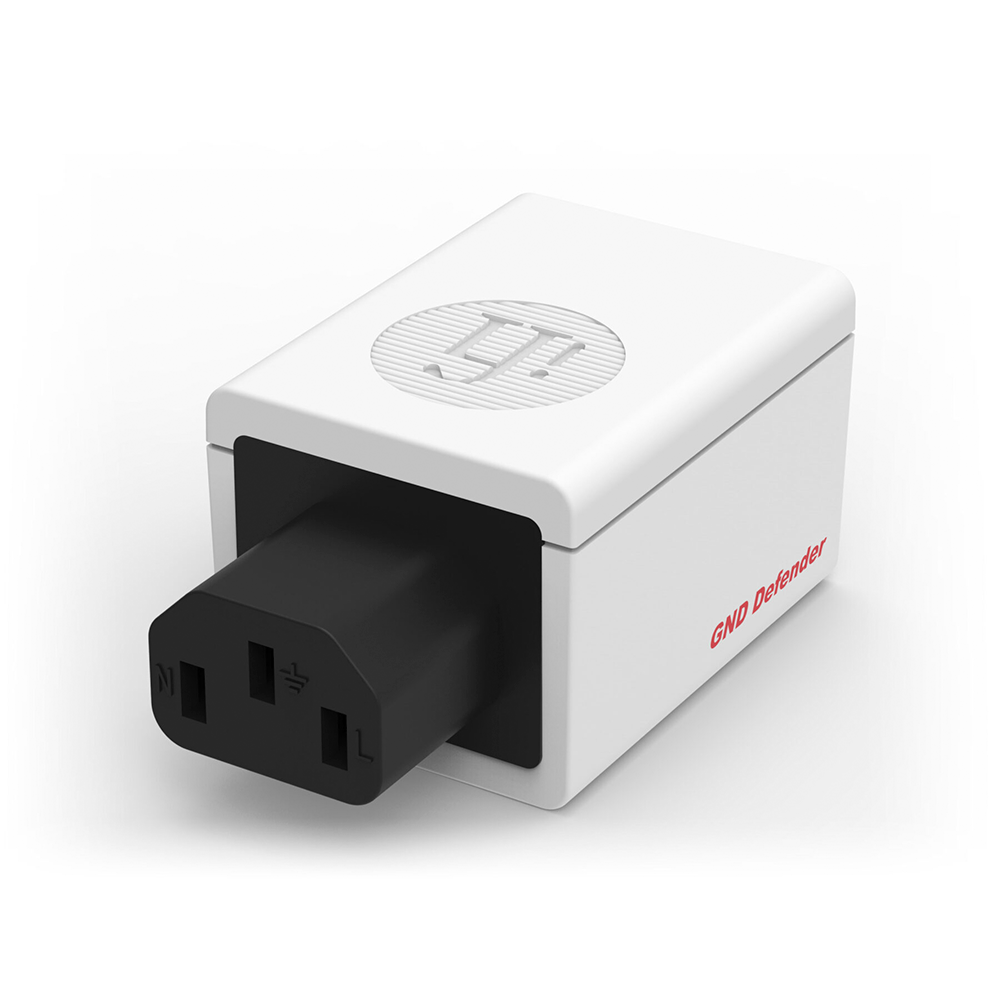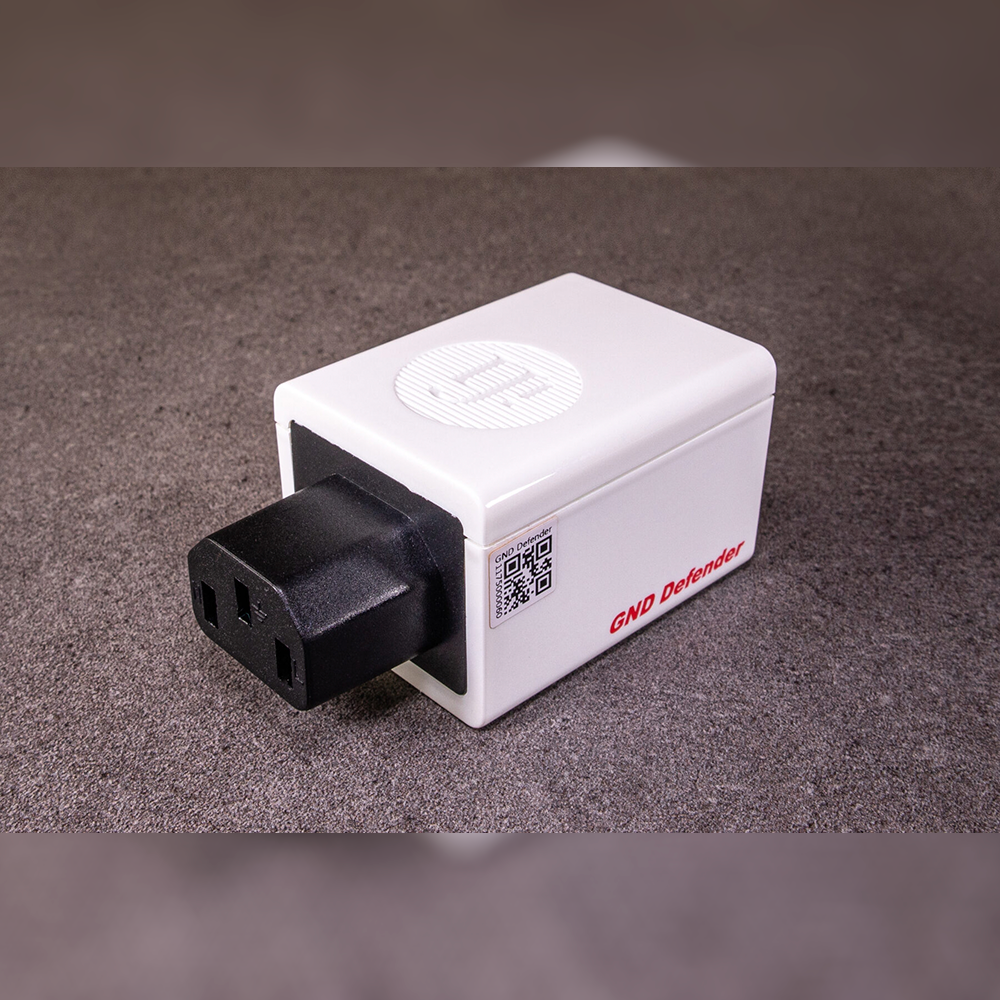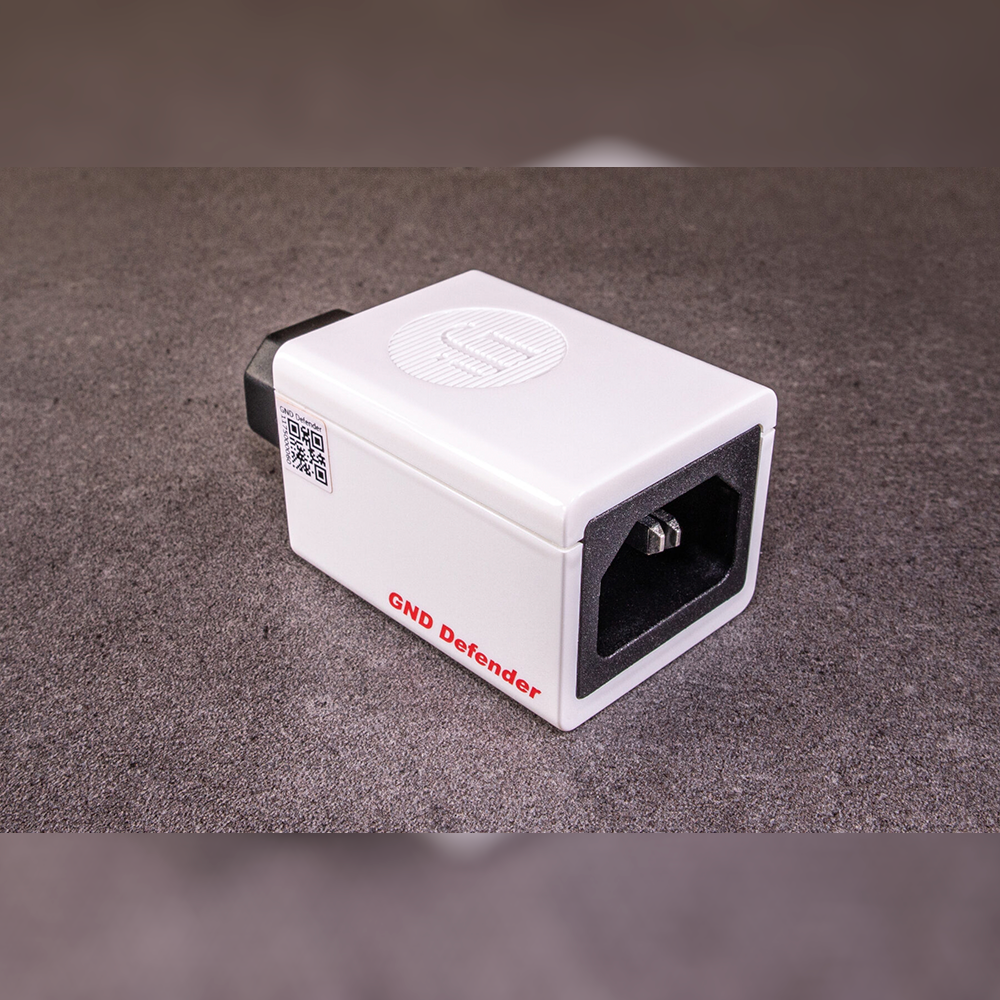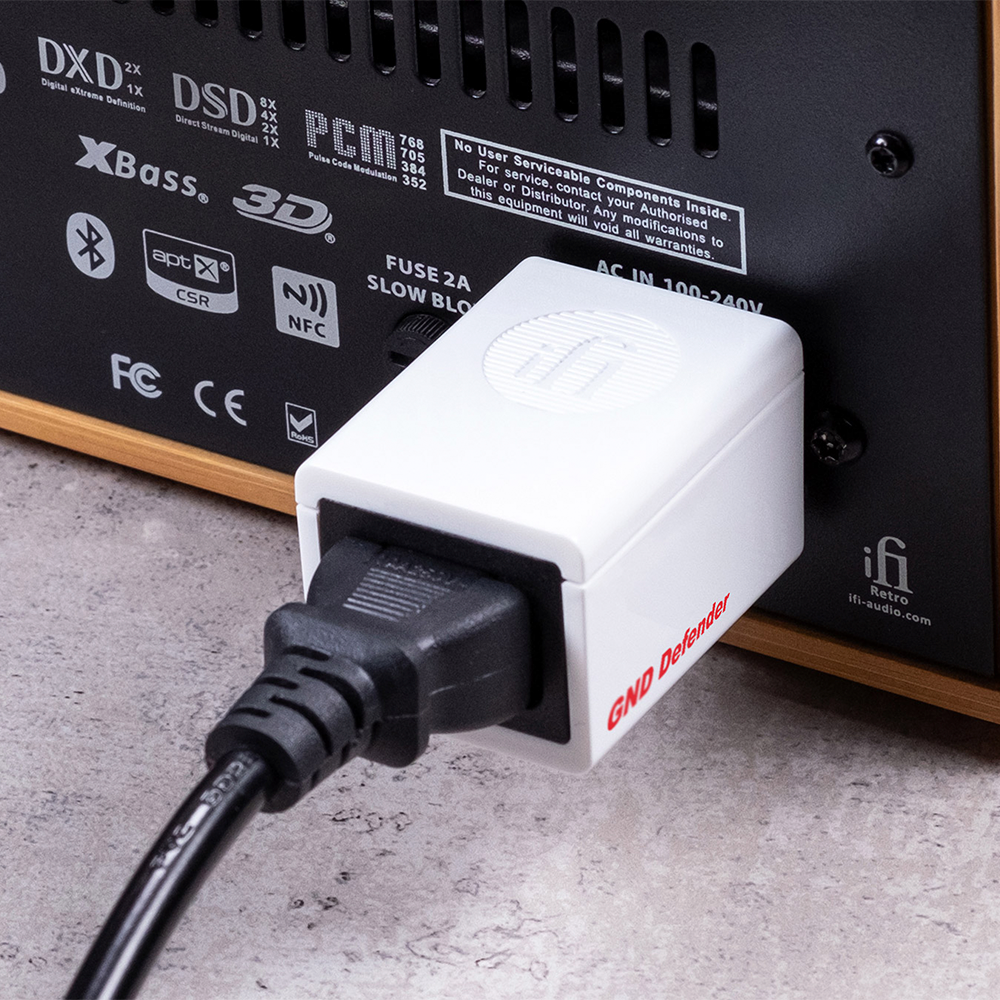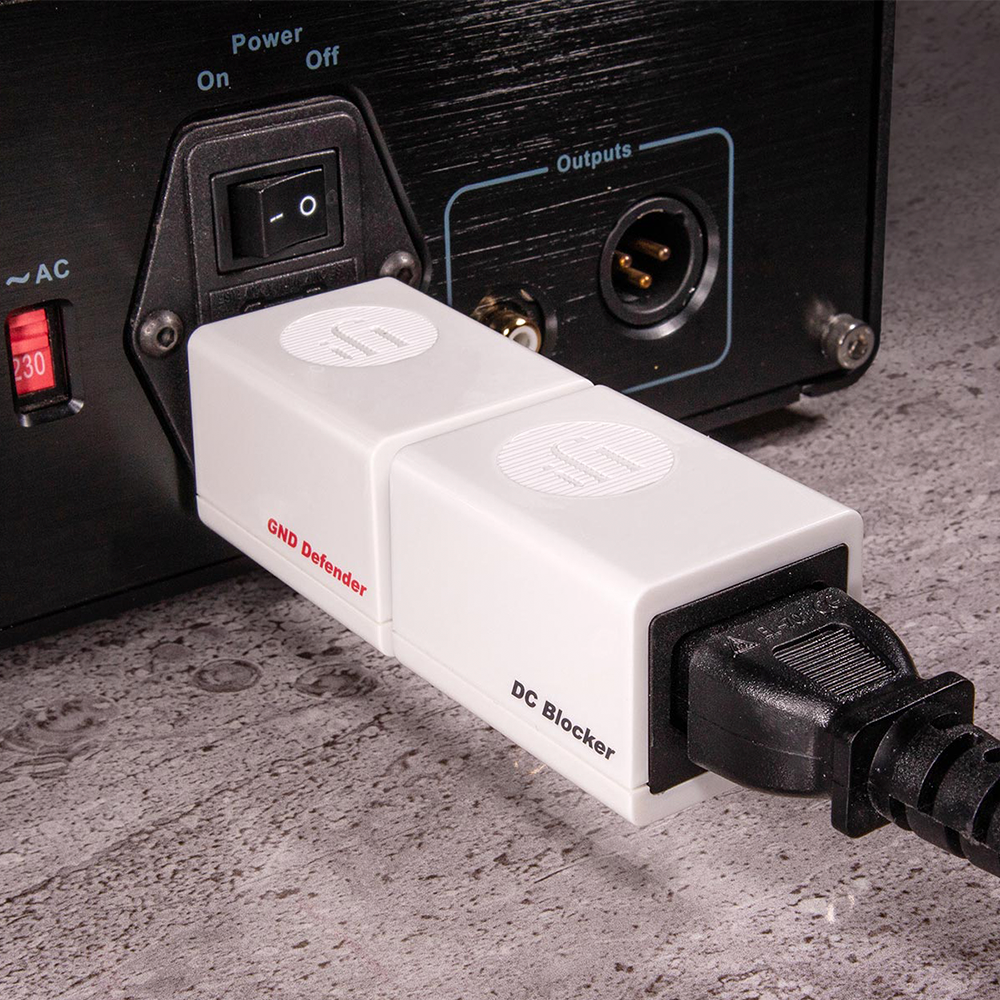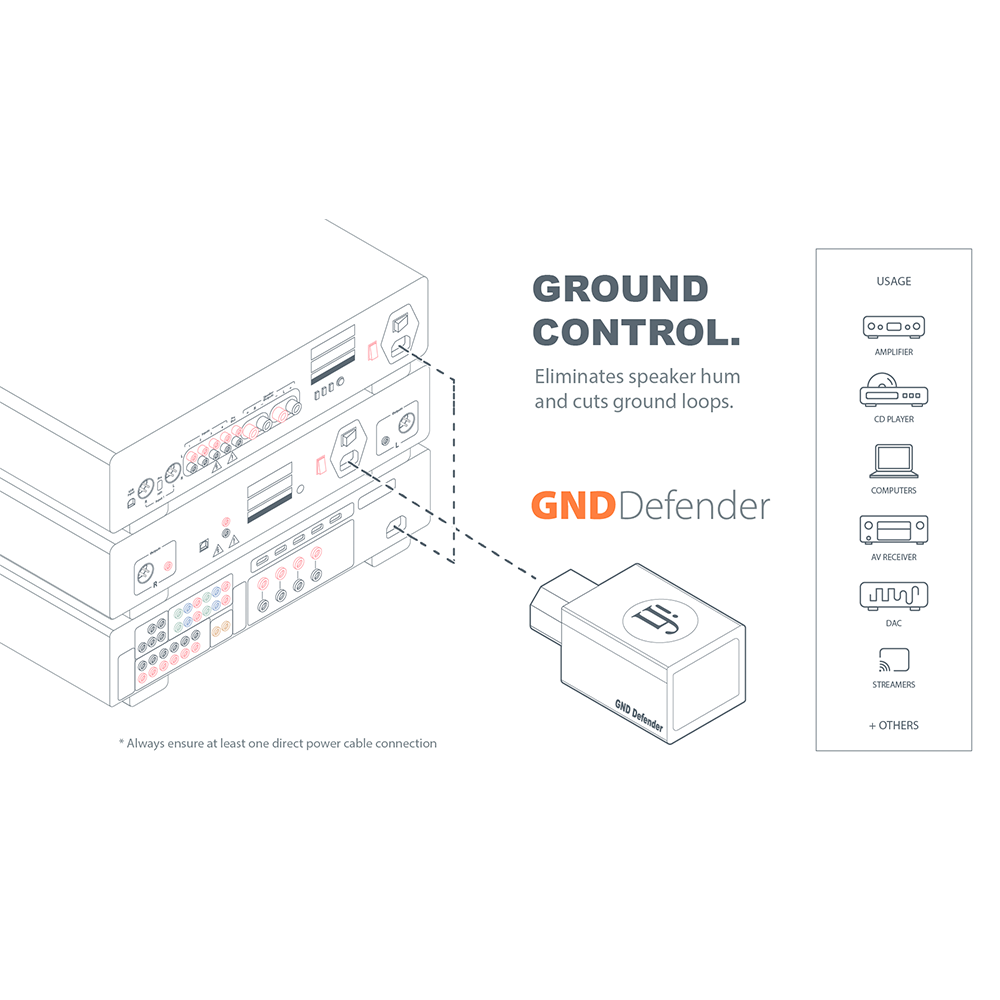 iFi GND Defender
FREE Ground shipping on any order over $600.00! (Some exceptions apply)
If item is in stock, it will ship within 2 business days, please contact the store to ensure availability.
905-881-7109
Info@audioexcellence.ca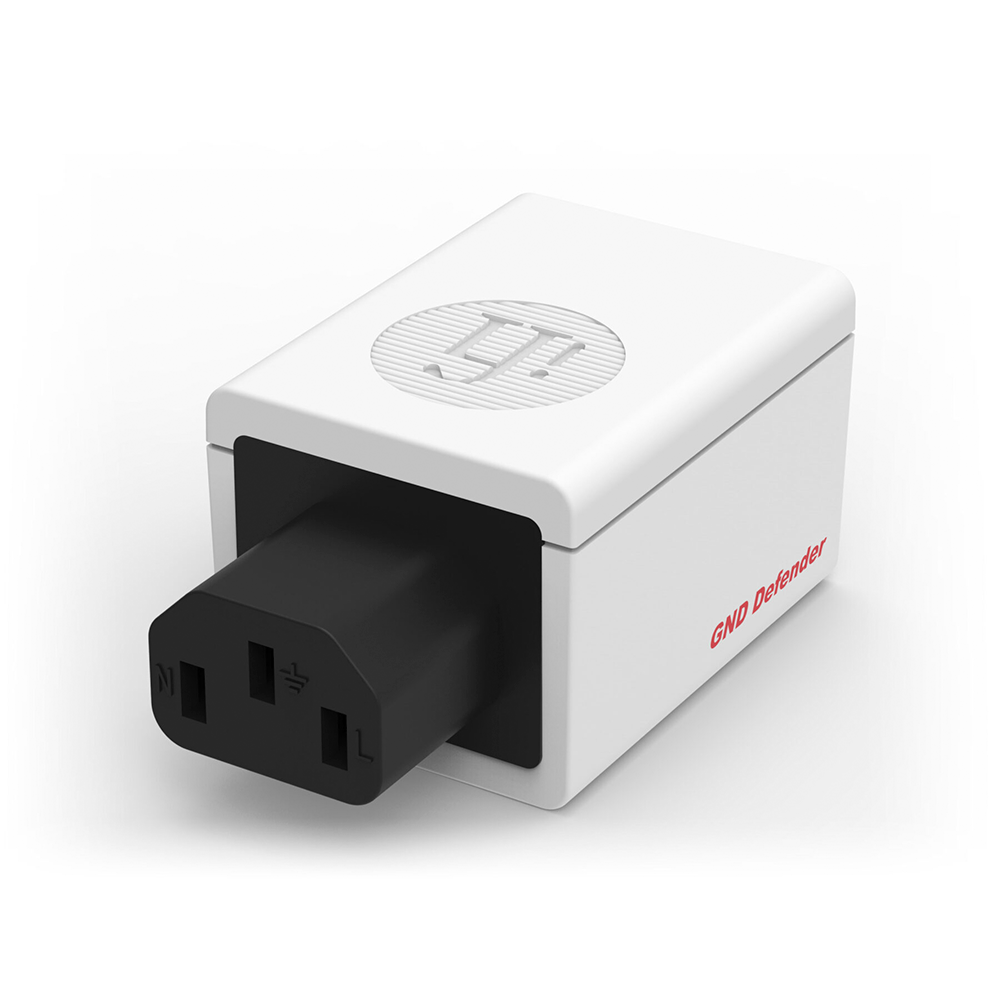 AI ground detection
With a GND Defender at the IEC power input, it will intelligently detect and remove the ground loop at the component.
Behind this, the GND Defender:
Intelligently breaks DC ground loops to eliminate ground loop hum
EMI shielding is retained
Equipment Safety is unaffected (not a ground lift – so maintains equipment safety ground)
If multiple ground loops exist, more than one GND Defender may be required.
The GND Defender is smarter than the average ground lift. By a long way.

Features
Battleship build.
The GND Defender is not only at the cutting-edge in terms of technology but also safety:
High-performance glass passivated semiconductor
High Case Dielectric Strength of 1500VRMS UL Listed
X7R Capacitor
High-temperature stability
Flame resistant IEC socket/connector/chassis
Fireproof polymers UL94-V0
Remember that best practice is to always keep at least one direct power cable connection.

Specifications
AI Ground Detection Each unit will automatically disconnect the ground on that device
Ground Safe Auto reinstatement of ground connection to pass current if a fault is detected
Voltage rating 90 – 240 volts
Surge overload rating 220A
Continuous current rating 10A (1100W – 2400W)
Weight & Dimensions
68 x 37 x 32 mm / 2.7" x 1.5" x 1.3"
61g / 2.2oz