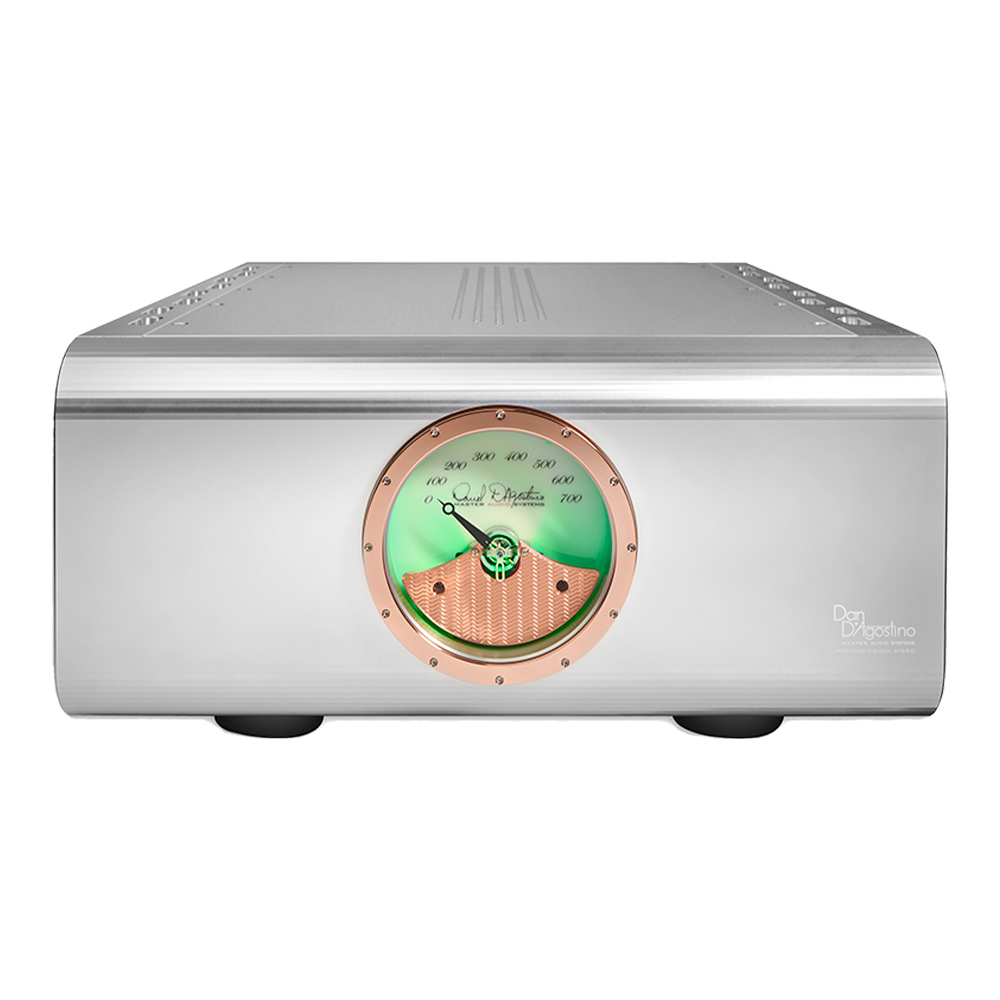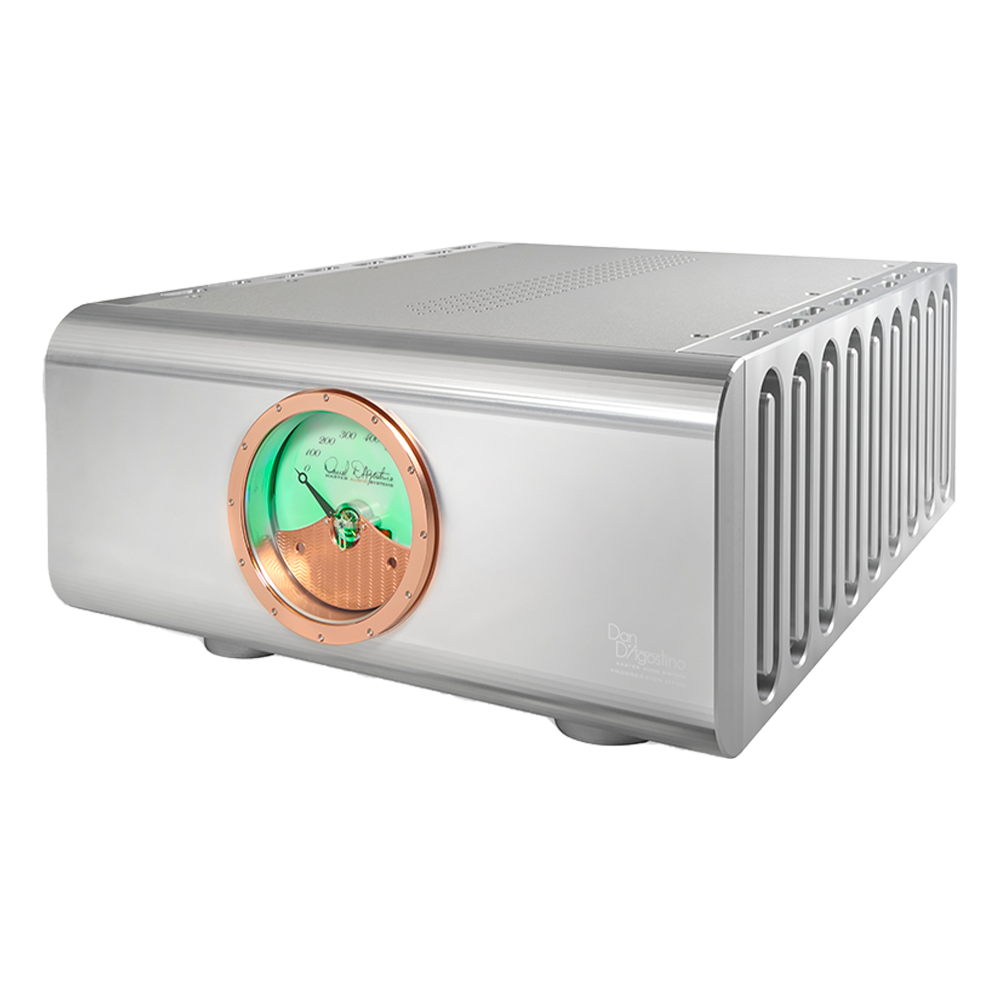 Dan D'Agostino Progression M550 Monaural Amplifier (sold as a pair)
905-881-7109
Info@audioexcellence.ca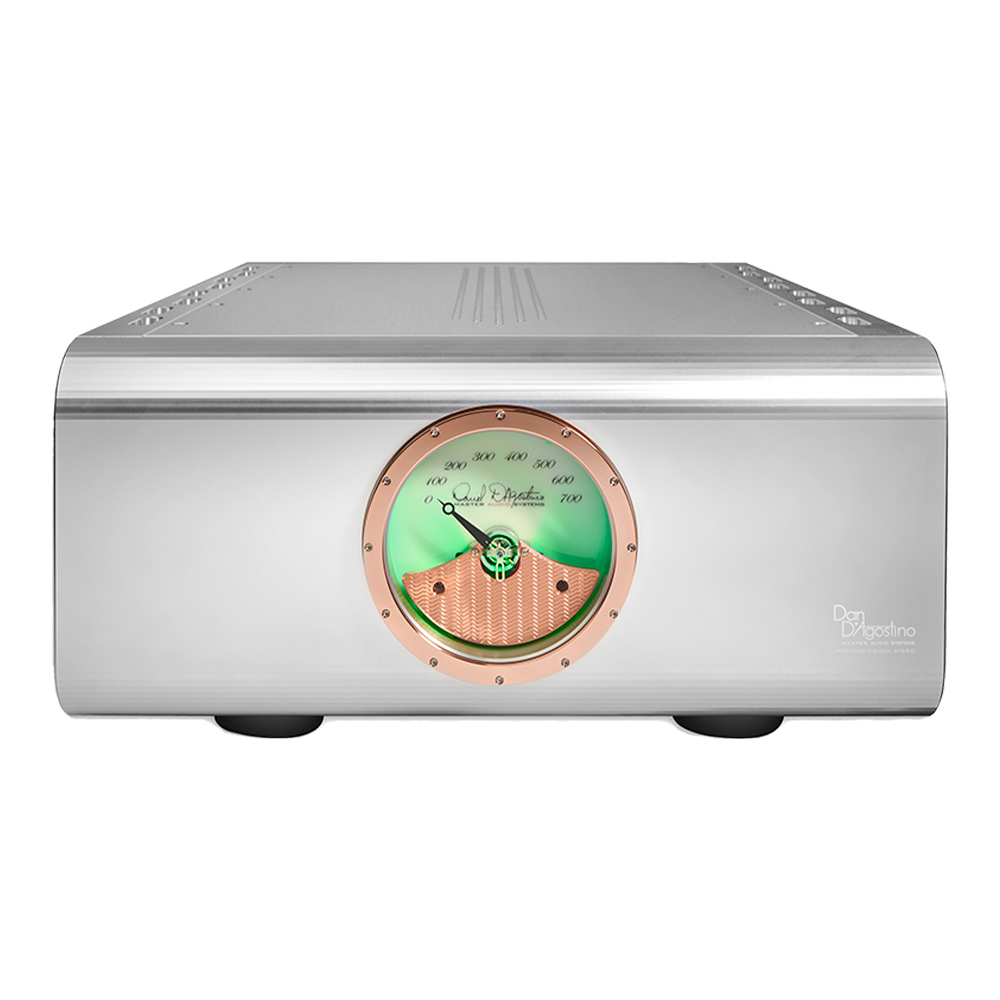 The price is listed for a pair.
This item has an add-on option for Progression Amplifier Floor Stands, in either silver or black.


Take your audio experience to the next level with the Progression M550 Monaural Amplifier. With its advanced design, precision components, and cutting-edge technology, this amplifier delivers exceptional power, clarity, and precision, making it the ideal choice for audiophiles and music enthusiasts who demand the very best. Featuring 550 watts of power, a frequency response of 0.1 Hz to 200 kHz, and a signal-to-noise ratio of 125 dB, the Progression M550 Monaural Amplifier provides you with the power and performance you need to bring your music to life. Whether you're looking to upgrade your home audio system or you need a top-quality amplifier for your professional recording studio, the Progression M550 Monaural Amplifier has you covered.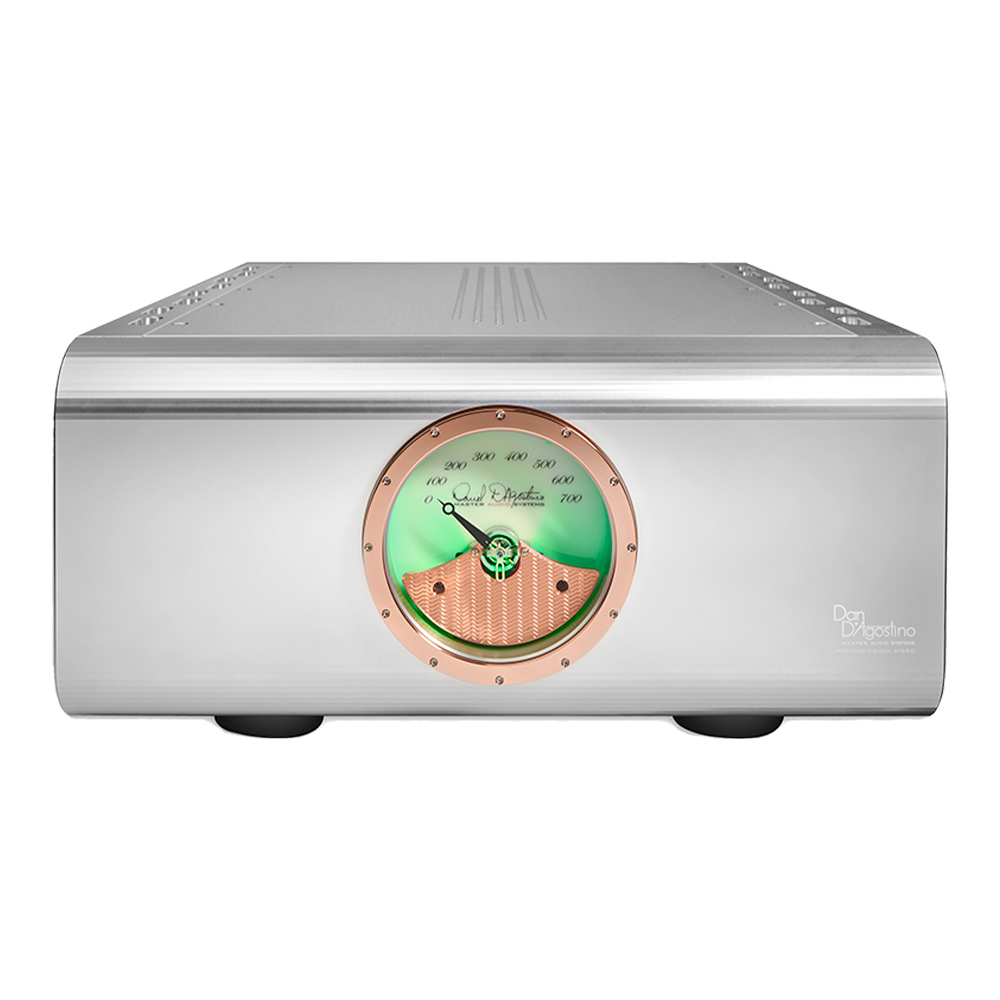 Features
Frequency Response 1 Hz to 80 kHz, -1 dB / 20Hz to 20 kHz, ±0.01 dB
Signal-to-Noise Ratio 105 dB - unweighted / 75 dB - A weighted
Finish Silver or Black with Custom Finishes Available Upon Request
Input Impedance 100 KΩ
Output Impedance 0.1Ω
Power 550 watts @ 8Ω 1,100 watts @ 4Ω 2,200 watts @ 2Ω
Distortion 550W @ 8Ω .015% @ 1 kHz
Inputs 1 balanced XLR
Dimensions 17.875 x 9.0 x 23.0 in / 45.4 x 23.0 x 58.4 cm
Weight 115 lb / 52.2 kg