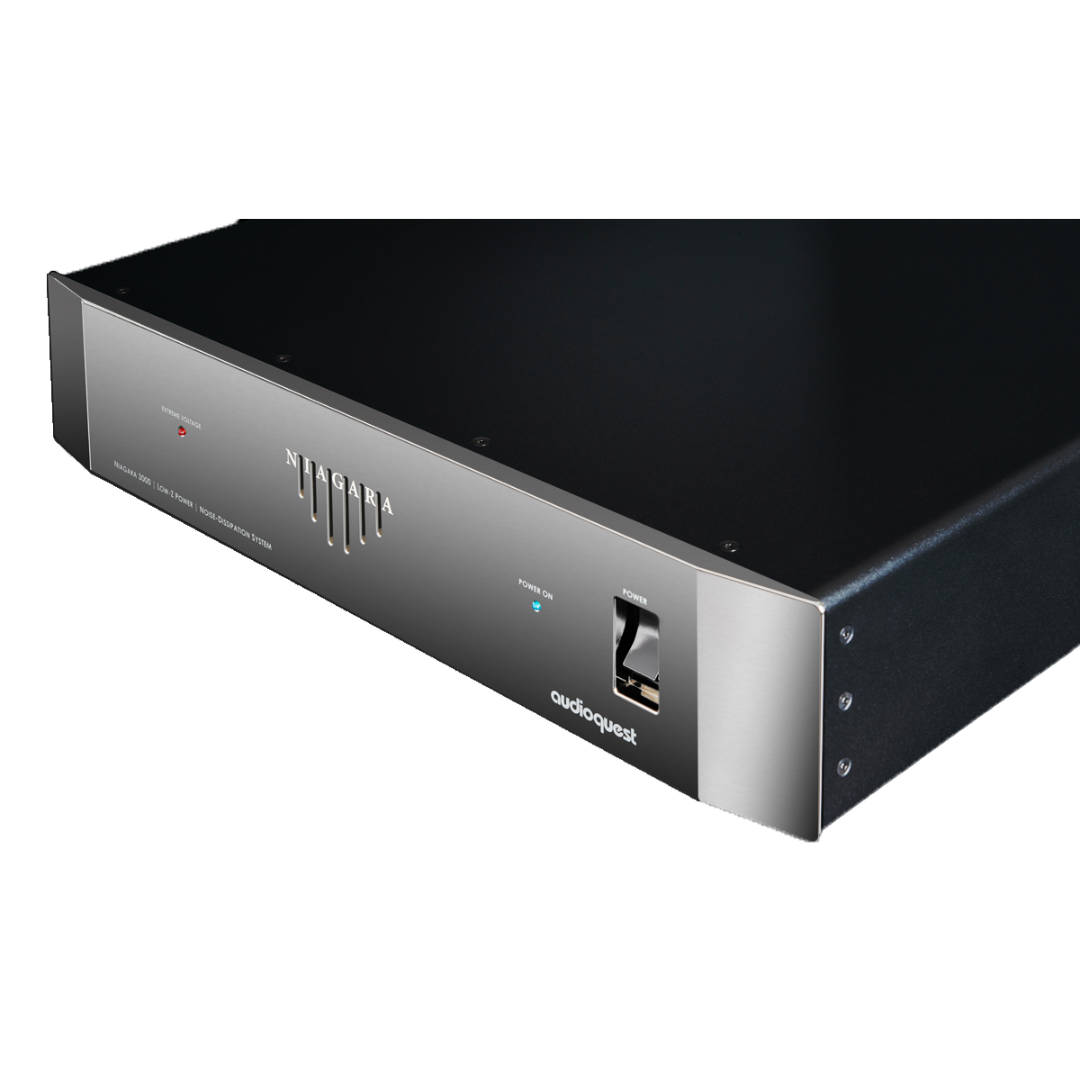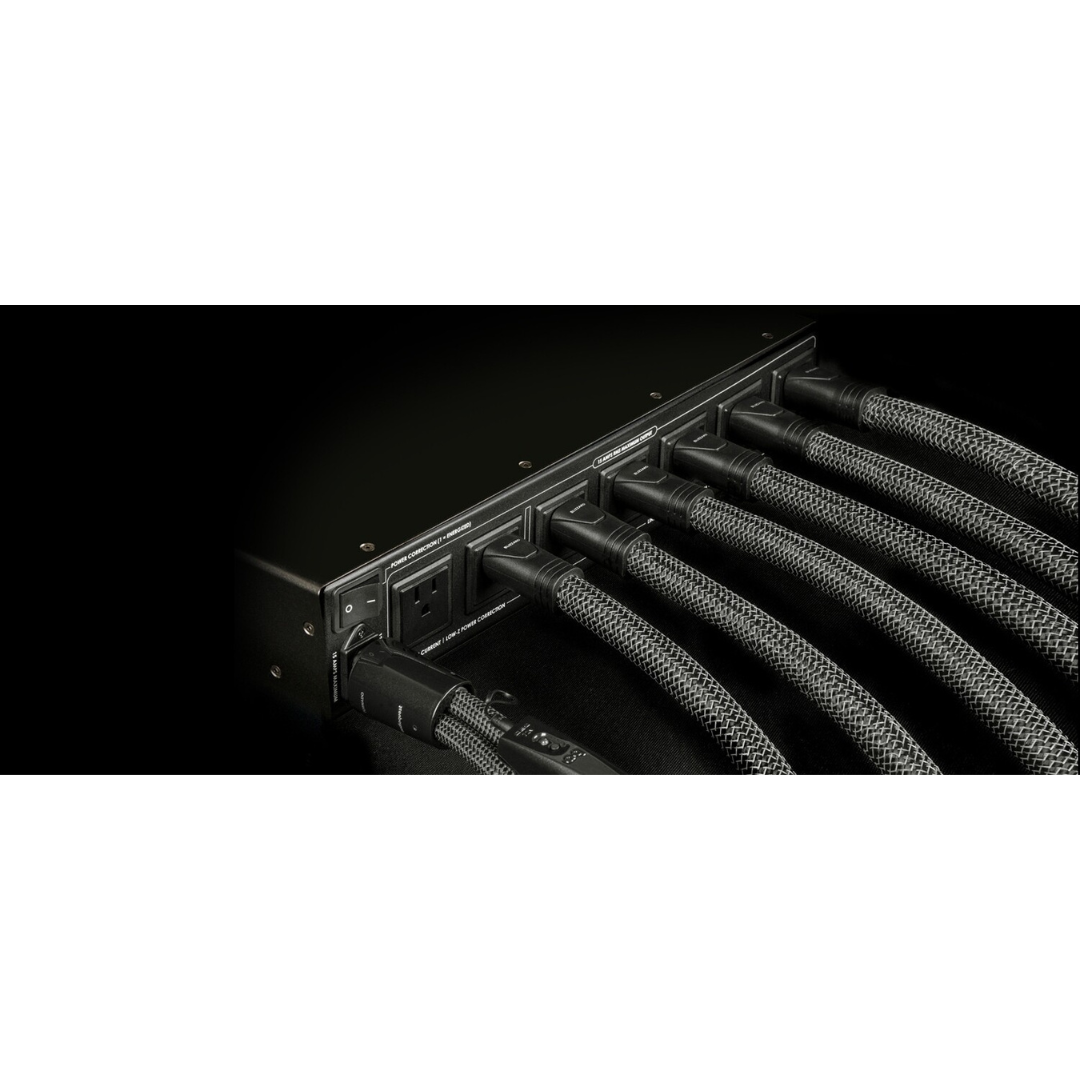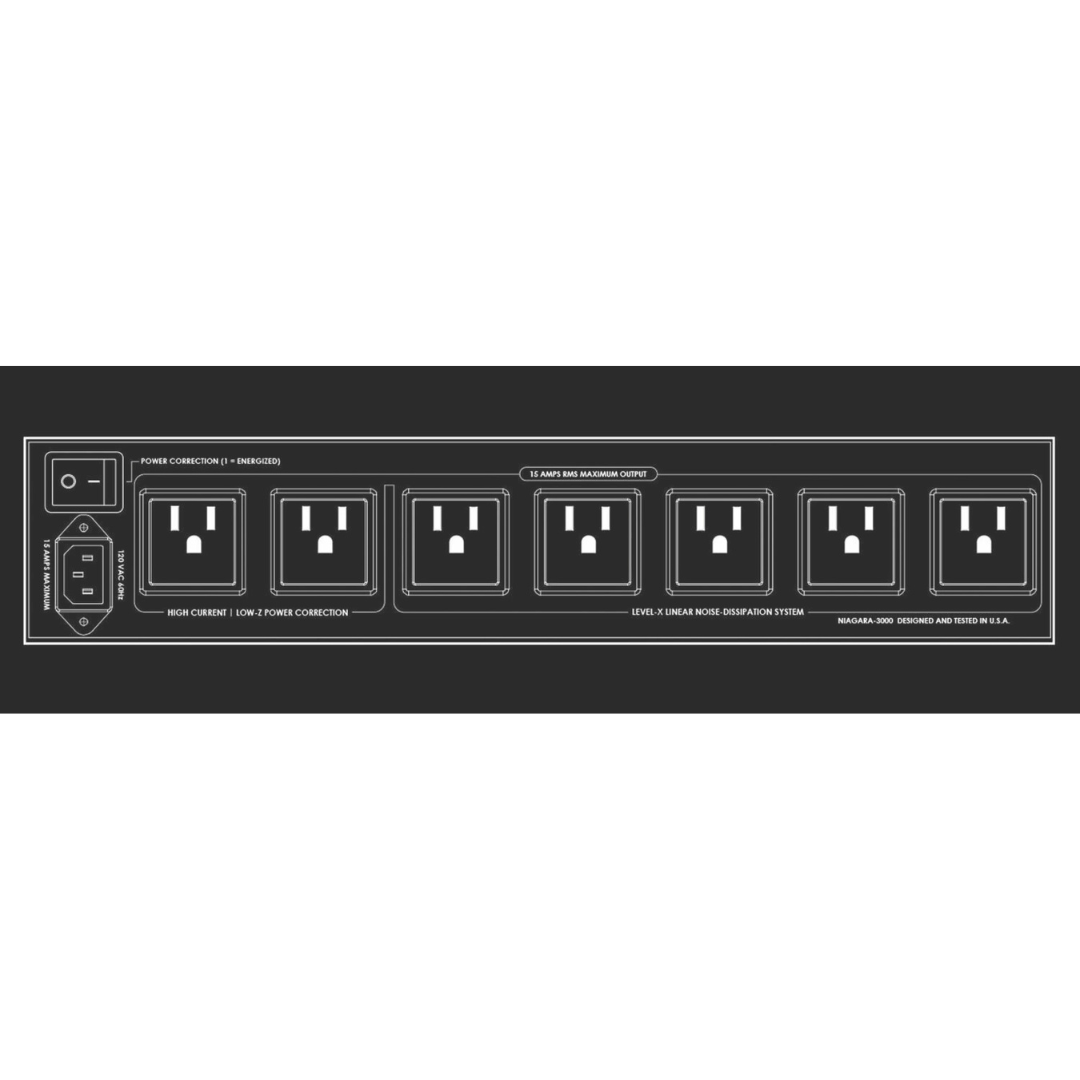 AudioQuest Niagara 3000 AC Power Conditioner
FREE Ground shipping on any order over $600.00! (Some exceptions apply)
If item is in stock, it will ship within 2 business days, please contact the store to ensure availability.
905-881-7109
Info@audioexcellence.ca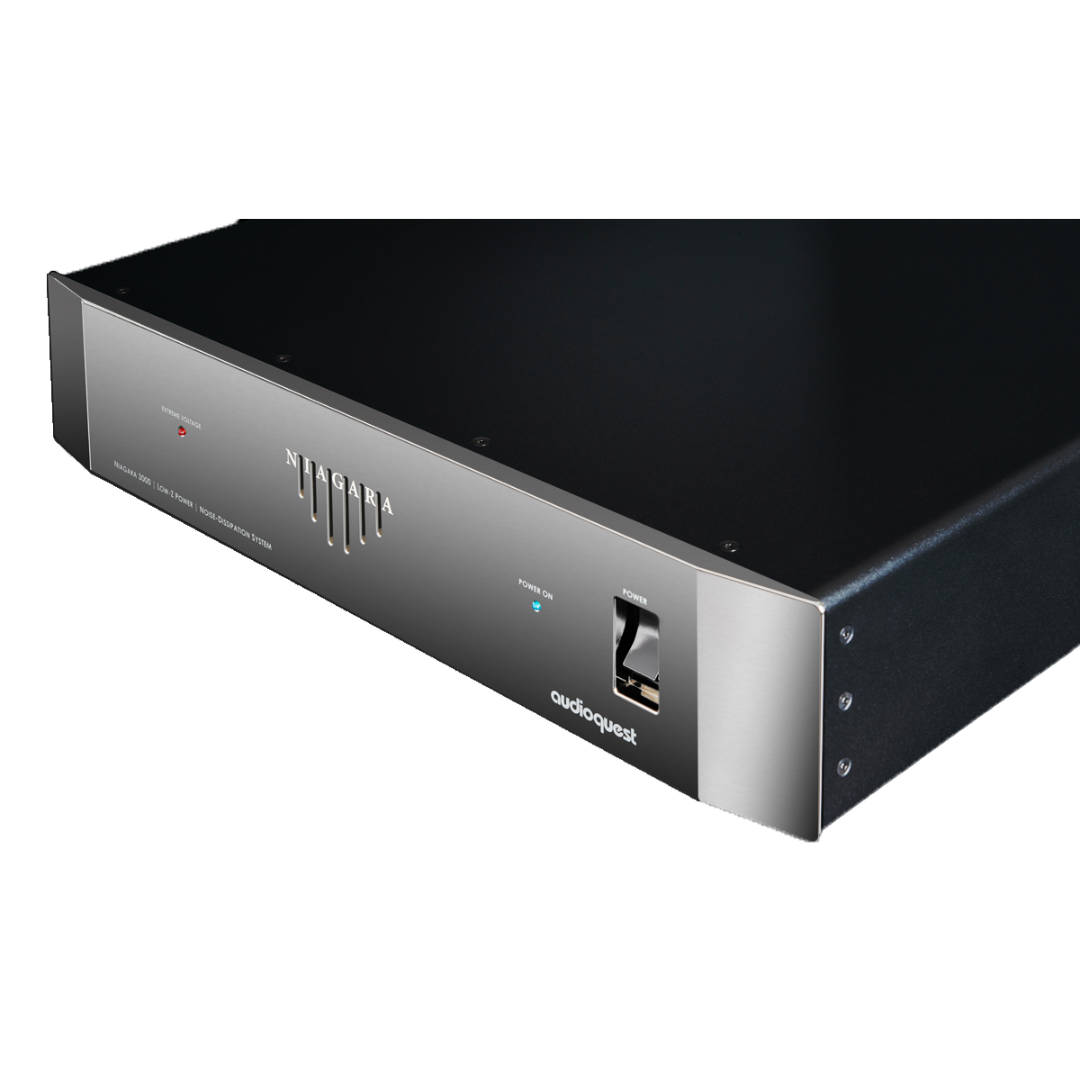 AudioQuest Niagara 3000 AC Power Conditioner
AudioQuest Niagara Power Conditioners do NOT ship with a power cable!

The science of AC power delivery is complex, and the challenges of delivering clean power to today's high-definition audio/video systems are greater than ever. The increasing amount of airborne and AC-line-transmitted radio signals, along with overtaxed utility lines, demand a solution. Traditional AC power delivery technology, developed for incandescent lights and electric motors, is not suited for powering today's premium audio/video systems.

To accommodate the high bandwidth and dynamic range required for today's systems, we must achieve very low noise across a wide range of frequencies. Up to a third of a high-resolution audio signal can be lost, distorted, or masked by the noise riding along the AC power lines that feed our components.

For AudioQuest, solving this problem is not a matter of using premium audiophile-grade parts or relying on a proprietary technology, but rather a consistent, holistic, functional approach that honors verifiable science. The Niagara 3000 features our patented AC Ground-Noise Dissipation and the widest bandwidth-linearized AC filter in the industry, as well as a unique passive/active Transient Power Correction Circuit.

Designed specifically for today's current-starved power amplifiers, the Niagara 3000 boasts an instantaneous current reservoir of over 55 amps peak. Our Low-Z Power Noise-Dissipation System reduces AC line noise and associated distortions across all octaves, ensuring consistent, superior resolution.

The Niagara 3000 represents over 20 years of exhaustive research and development, addressing every conceivable detail. Optimized radio-frequency lead directionality, capacitor run-in forming technologies, and heavy silver plating over extreme-purity copper in AC inlet and outlet contacts all contribute to the tightest grip possible.

Experience for yourself the clarity, dimensionality, frequency extension, dynamic contrast, and grip that your system has always been capable of delivering with an AudioQuest Niagara 3000. With optimized power management, you'll hear deep silences, stunning dynamic freedom, outstanding retrieval of ambience cues, and gorgeous delineation of instruments and musicians in space.
Specifications
- Transient Power Correction: 55 amps peak. Provides a current reservoir for any power amplifier (up to 25mS)
- Level-X Linear Noise-Dissipation Technology: More than 21 octaves differential-mode filtering (10kHz–1GHz in excess of 24dB reduction) with linear response, optimized for varying line and load impedance
- Patented Ground-Noise Dissipation (All outlets): 3 banks of direction-controlled ground-noise dissipation
- Non-Sacrificial Surge Protection: Withstands multiple AC surges and spikes up to 6000V/3000A without sustaining damage—sonically non-invasive
- Maximum RMS Input Current: 15 Amps (RMS)
- Outlets: Source (5); High-Current (2)
Weight & Dimensions
Dimensions: 17.5" W x 3.45" H x 15.2" D (2-RU Rack Mount Kit included)
Weight: 28.9lbs. (US); 13.1kg.