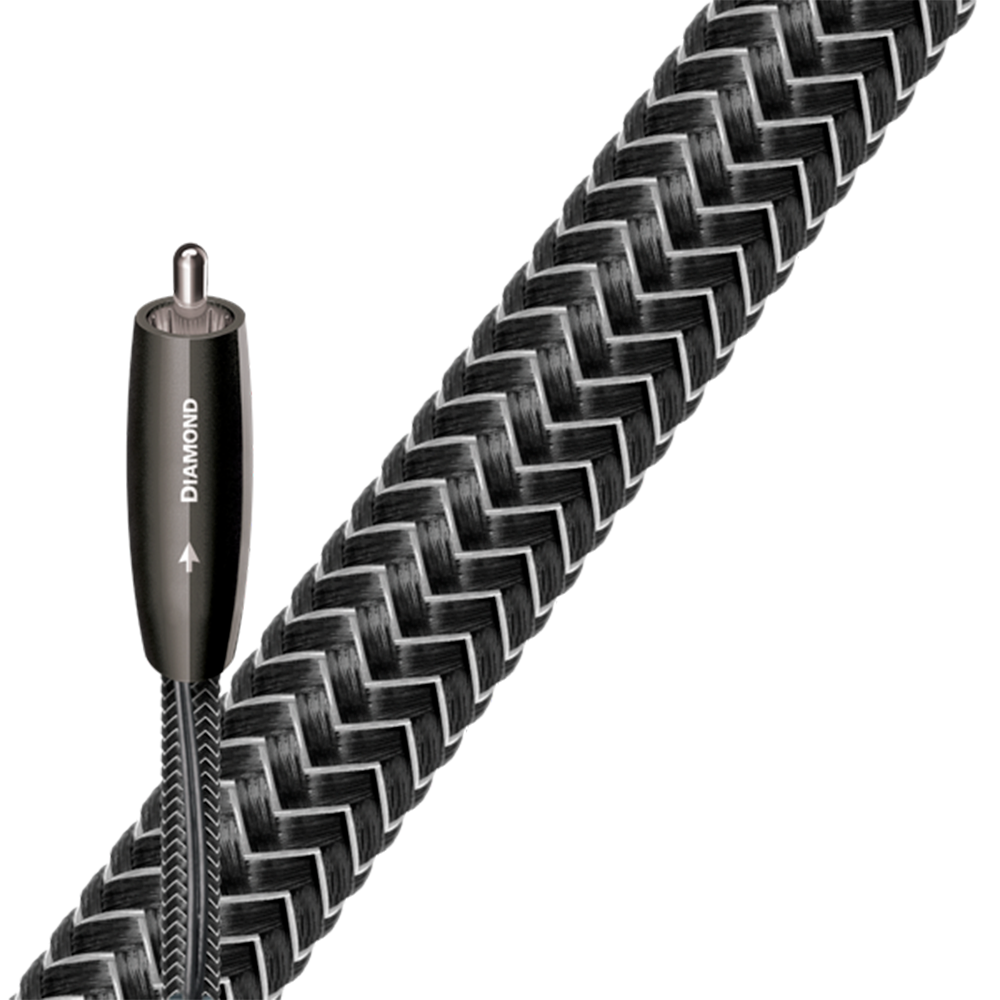 AudioQuest Digital Coax Diamond Cable - Sold as a Single
FREE Ground shipping on any order over $600.00! (Some exceptions apply)
If item is in stock, it will ship within 2 business days, please contact the store to ensure availability.
905-881-7109
Info@audioexcellence.ca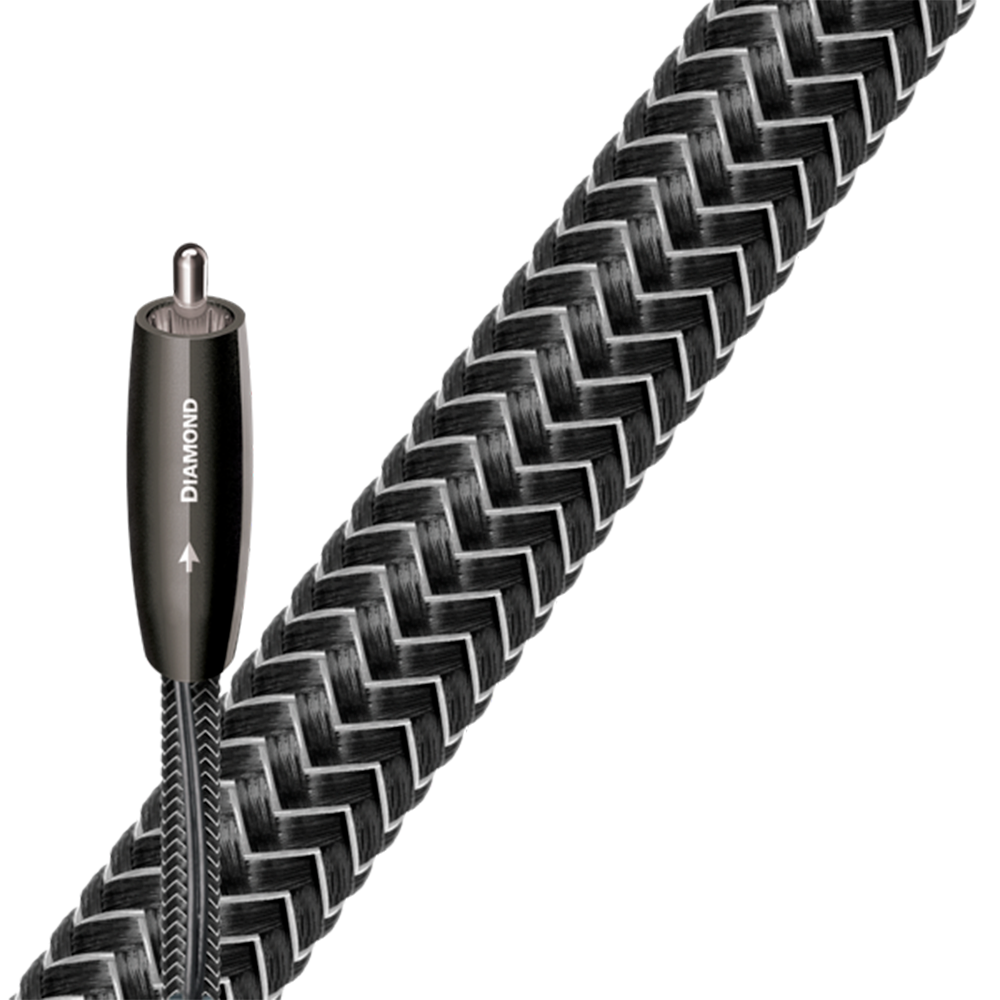 AudioQuest Digital Coax Diamond Cable
*SOLD AS A SINGLE*

Introducing the AudioQuest Digital Coax Diamond Cable, the ultimate digital coaxial cable for high-end audio systems. This cable features Solid Perfect-Surface Silver (PSS) conductors that prevent electrical and magnetic strand-interaction, providing unmatched clarity and detail. The PSS Solid-Silver also minimizes distortion caused by grain boundaries and maximizes linear RF Noise-Dissipation for a pure, unadulterated sound.

The cable is equipped with a Dielectric-Bias System with Radio Frequency Trap that ensures radio-frequency noise will not be induced into the signal conductors, allowing for the transmission of time-sensitive multi-octave audio with unmatched precision. Additionally, the Carbon-Based 6-Layer Noise-Dissipation System (NDS) prevents captured Radio Frequency Interference (RFI) from modulating the equipment's ground reference, resulting in a distortion-free signal.

To further enhance the performance of this cable, it features a Silver-Plated Braid Shield that eliminates EMI and RFI interference, and a Hard-Cell Foam Insulation that ensures critical signal-pair geometry. This insulation reduces distortion by absorbing and reflecting most of the noise/RF energy before it reaches the layer attached to ground.

Lastly, the cable is equipped with Cold-Welded, Hanging-Silver directly over Pure Red Copper Terminations that preserve the integrity of the signal by eliminating the typical distortion caused by solder. Overall, the AudioQuest Digital Coax Diamond Cable is the ideal choice for high-end audio systems, delivering unparalleled performance and unmatched clarity.
Features
- SOLID PERFECT-SURFACE SILVER (PSS) CONDUCTORS
- DIELECTRIC-BIAS SYSTEM WITH RADIO FREQUENCY TRAP
- CARBON-BASED 6-LAYER NOISE-DISSIPATION SYSTEM (NDS)
- SILVER-PLATED BRAID SHIELD
- HARD-CELL FOAM INSULATION
- COLD-WELDED, HANGING-SILVER DIRECTLY OVER PURE RED COPPER TERMINATIONS

Weight & Dimensions
Available Lengths: 0.75m-5m